On June 14, Jacob Yates of Minooka sneezed – and broke his femur.
Jacob, who was 19 at the time, had started treatment for a rare form of osteosarcoma – bone cancer – just three days earlier and was preparing to go home from the hospital. His challenges haven't stopped there.
But Jacob, who learned his cancer was terminal on Sept. 2, is hoping doctors can find a way to manage the cancer, even as a chronic illness.
"I just want my life back," Jacob said. "I want to stand up."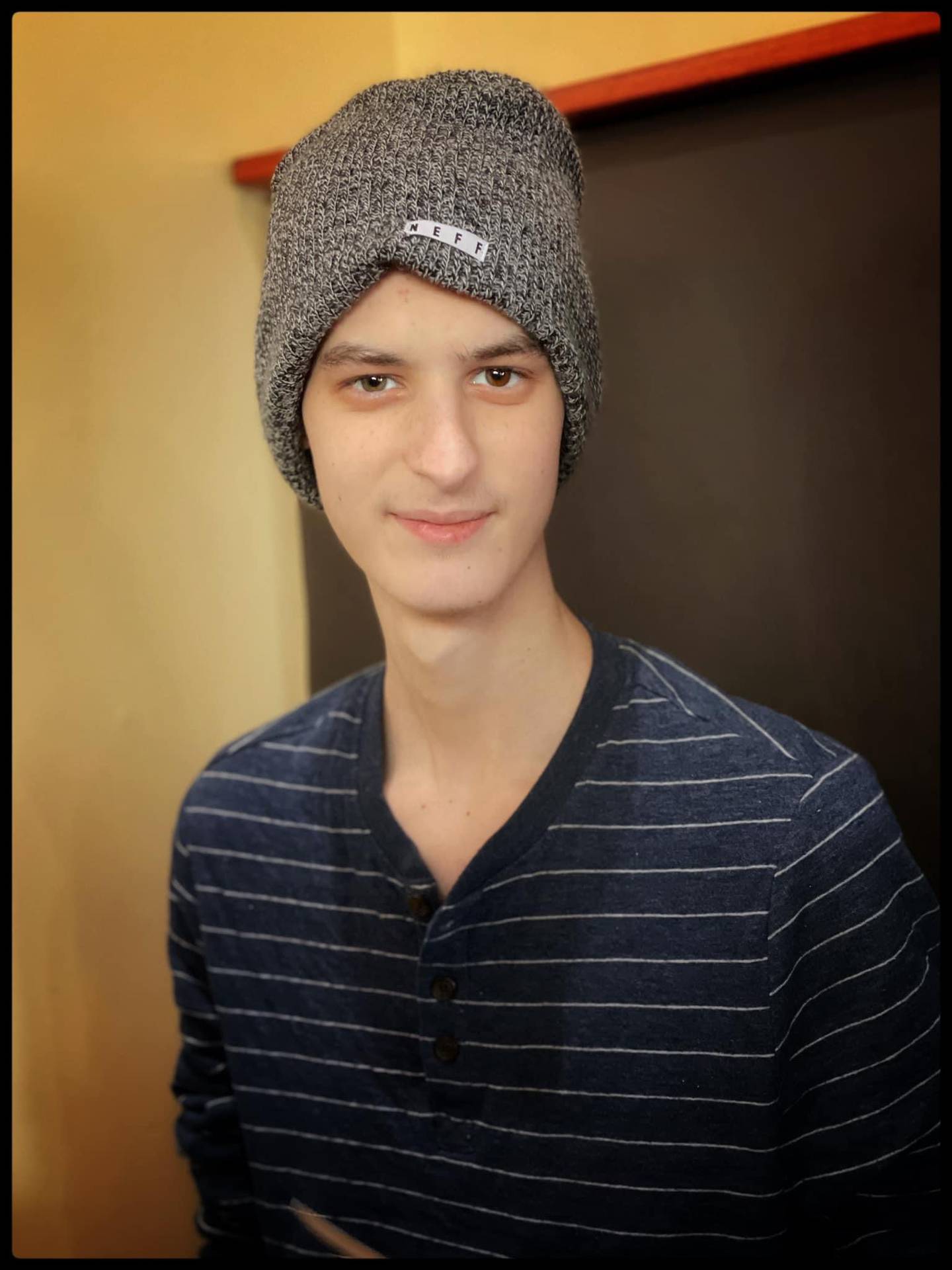 But no one was thinking "cancer" when Jacob started seeing a chiropractor for sciatica – or when his primary care physician prescribed steroids and pain medicine in April, Margaret Yates, Jacob's mother said.
However on May 10, Jacob learned he had Nerf football-sized tumor on his leg and several growths in his lungs. A PET scan the following week showed approximately 16 growths in his lungs and another on his spine, "wrapping like a thread around his T9," Margaret wrote on Jacob's GoFundMe page.
At first it seemed treatments were working because the tumor on Jacob's leg shrank, Margaret said. Neither she nor Jacob realized at the time the tumors in his back and lungs were still growing. But Margaret said they haven't given up hope.
"We're going to try to take him to as many places as we can to see what we can do about extending his life a bit - or, hopefully find a cure," Margaret said.
Jacob said he was working in a restaurant when the pain first started in February. Jacob likes cooking in restaurants ("Ever have a pickle pizza? They're good," Jacob said) and was hoping to keep building his skills in other restaurants – maybe even own his own restaurant one day.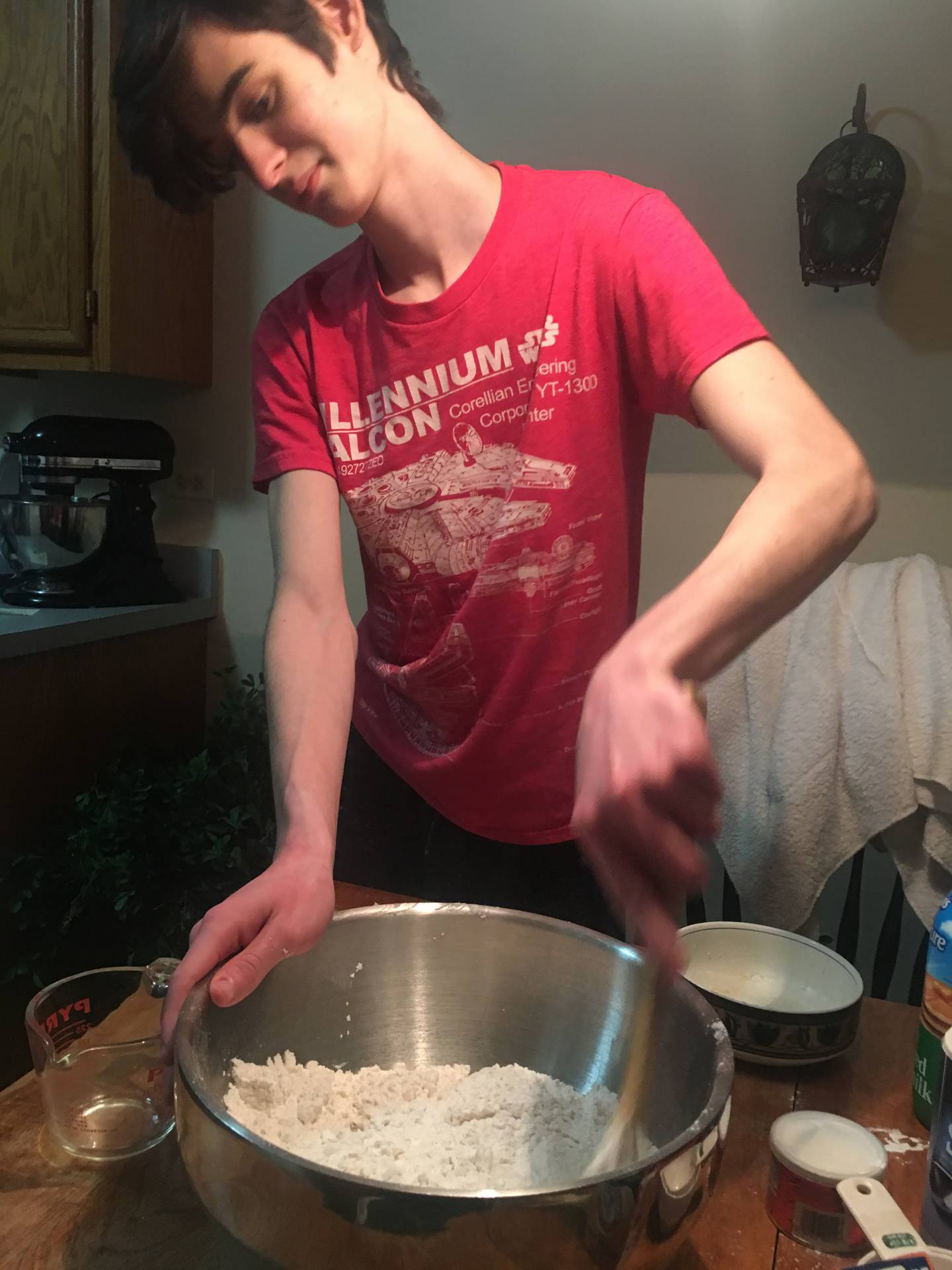 But then Jacob asked, "What cancer patient opens a restaurant?"
So he's set his sights a little higher. He'd like to ride on a small plane, a Cessna, perhaps, before he dies.
"I like playing simulator games," Jacob said. "But I still haven't been in a plane in my whole life. I need to experience this already."
Jacob, who turned 20 in August, said four people have offered to take him up in a plane, but his health must improve first. He's lost muscle strength and the feeling in his legs. His back hurts and he needs to be turned periodically, he said.
Taking a simple car trip for blood work causes pain and chest spasms that make it difficult to eat, he said. Even watching TV is hard right now because the blue light hurts his eyes, Jacob said.
"Seriously, my life is miserable," Jacob said. "All I can do is lay here."
Margaret started a GoFundMe page to help raise money for Jacob's treatments just five days ago, treatments he hasn't yet completed, she said. As of Tuesday, the page had raised nearly $15,000. She said Jacob had hoped to thank each individual person until he saw just how many people had donated.
"I couldn't stop crying," Jacob said, adding that the plan now is to tape a "thank you" video to supporters and post it on his GoFundMe page.
Margaret is still hoping that prayers and her dilligent research will lead them to a treatment that can help Jacob. She said he's a quiet person who likes video games and cooking.
"It just breaks our heart," Margaret said. "He hasn't even had a chance to experience life yet."
Donate to the "Help Jacob with his fight against Osteosarcoma" GoFundMe page at gofund.me/fd8f515e.