When Brother Ed Arambasich, the chaplain for the Joliet Fire Department, was diagnosed with multiple myeloma, doctors attributed it to Arambasich's time at Ground Zero – the name given to the site of the World Trade Center after the 9/11 attacks.
Arambasich subsequently had chemotherapy, a stem cell transplant and kidney failure. He returned to Joliet in 2017 and has been cancer-free for five years, he said.
But on Sept. 11, 2001, Arambasich, a fire chaplain for just 10 years, was stationed in New Orleans. He was sent to Station 9 in the French Quarter on standby. The fear was that the terrorists might "blow up the levy system," Arambasich said.
Six months later, Arambasich was at Ground Zero, working eight-hour shifts – 6 p.m. to 3 a.m. – listening to the stories of grieving firefighters.
"We had a little shack that we would go in and sit and talk," Arambasich said. "They would tell me story after story about how they lost their friends and how awful it was for them and about how guilty they felt. 'Why did I not die, and they did? I don't have family. They had families.' "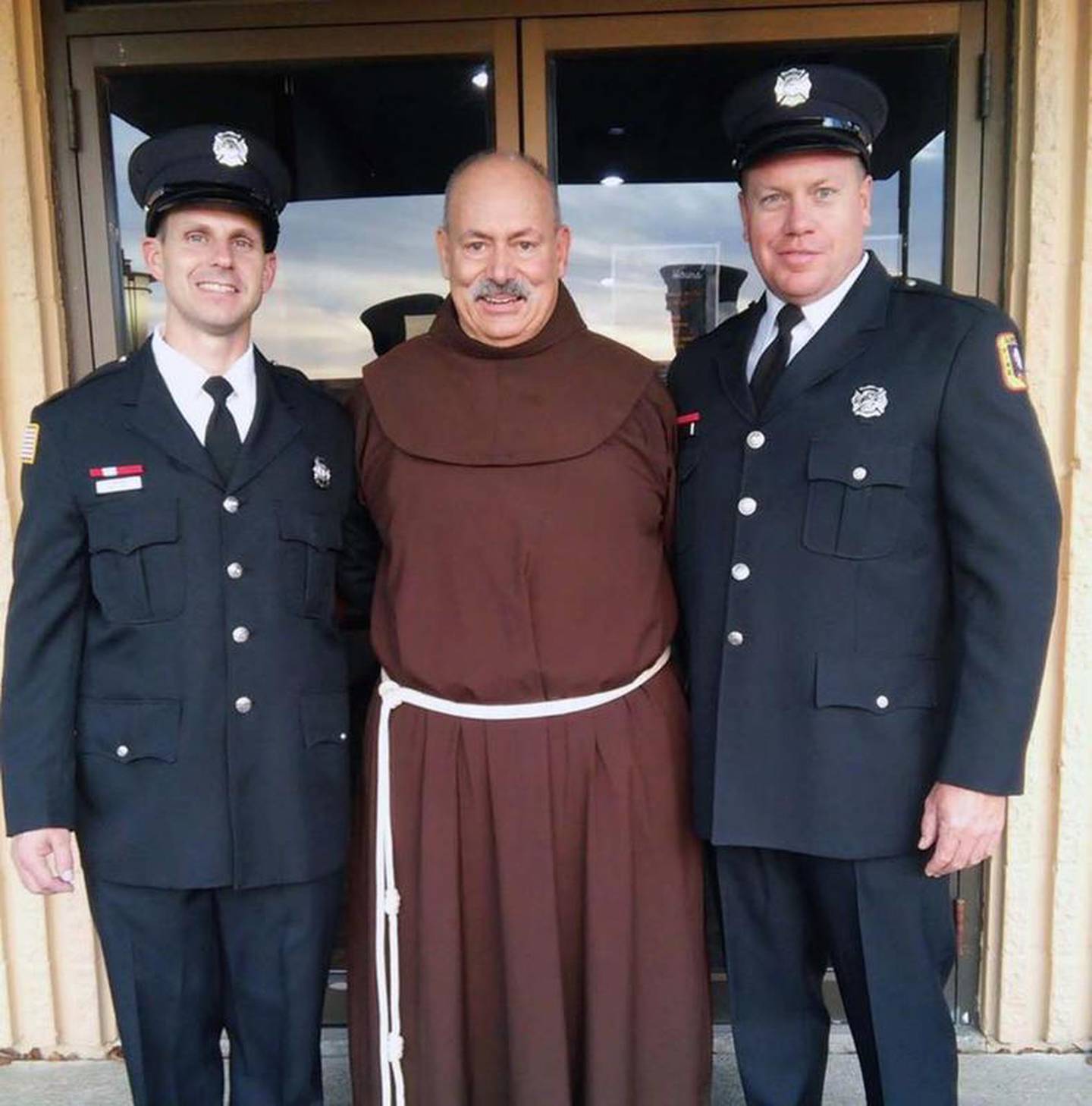 Arambasich said some had received their divorce papers just before the attacks. Recovering alcoholics returned to drinking. Others quit the force.
"Many of them would break down and cry," Arambasich said. "Many of them walked away and said, 'I can never do this work again.' They just couldn't do it. It took everything out of them."
Arambasich saw a careful, "fine tooth comb" type of digging and few remains recovered.
"All of a sudden, you'd see something like a woman's scarf, a beautiful scarf, come right out of the ground with nothing with it, just a scarf," Arambasich said.
He said for every 12 floors that collapsed, only12 inches of debris remained.
"If you can imagine the force of the building coming down – everyone was really just vaporized; they were annihilated," Arambasich said. "The building was just so heavy. There was nothing left – not a chair, not a computer, not a phone."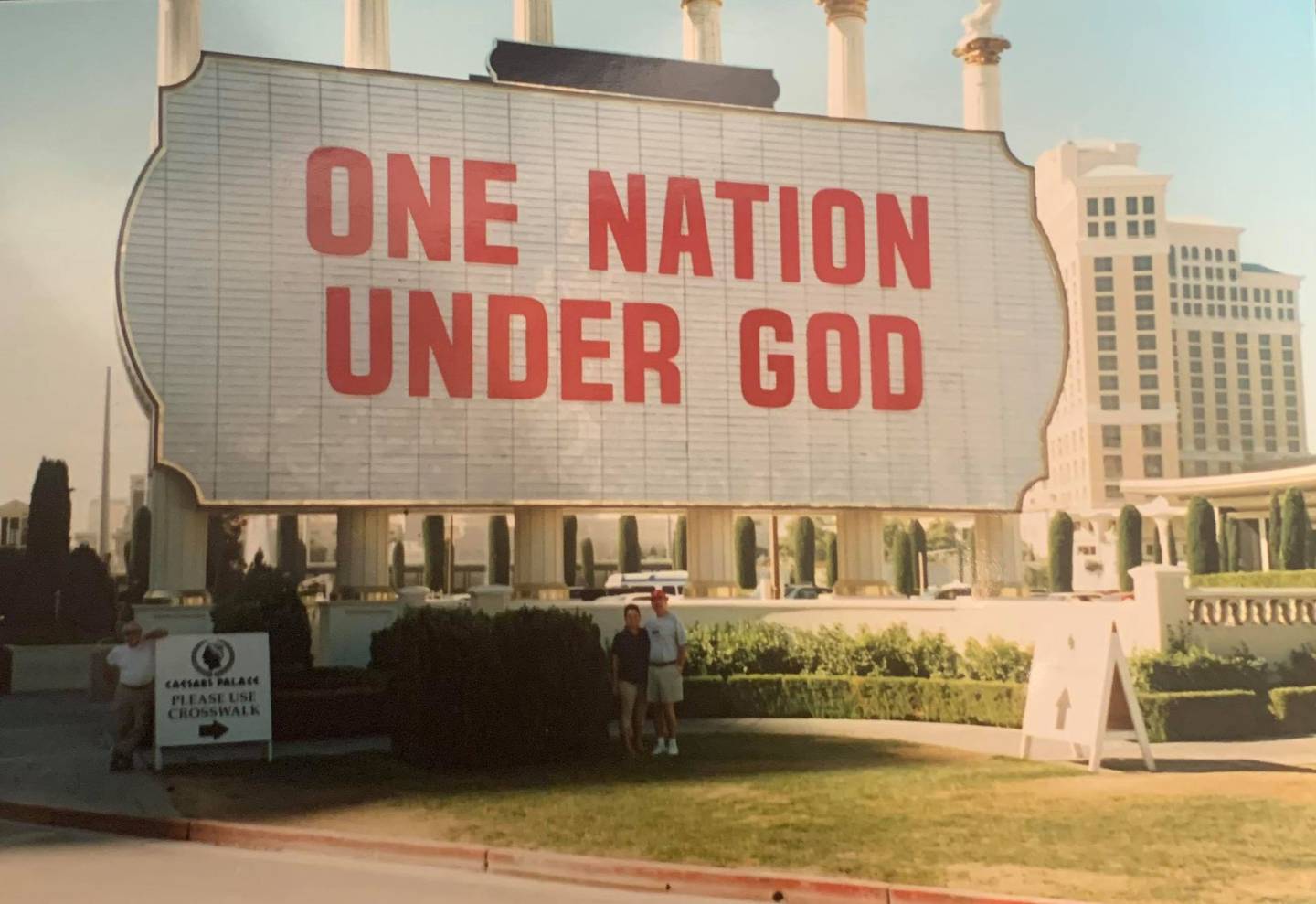 Arambasich said they often reminded themselves that they were standing on sacred ground. The area looked like a construction zone, but it wasn't.
"It was a cemetery," Arambasich said. "You have to not forget that."
'Only time I've ever gotten a 911 on my pager'
Dee Bode of Joliet, a member of the Will County Sheriff's Department, had just arrived to teach a Gang Resistance and Education Training class at a junior high school in Frankfort when she passed two teachers hovering around a TV. They told Bode the news and Bode assumed they meant "a small Cessna plane," she said.
"And I went to my class and the kids were saying, 'Hey, we heard a plane flew into a building,' " Bode said. "I wasn't there 10 minutes when I got a 911 on my pager. … It was the only time I've ever gotten a 911 on my pager."
Bode immediately excused herself and went to the school office to call dispatch.
"My assignment was to go out to Braidwood Nuclear Power plant and patrol the area for any signs of anything out of the ordinary," Bode said, "particularly planes."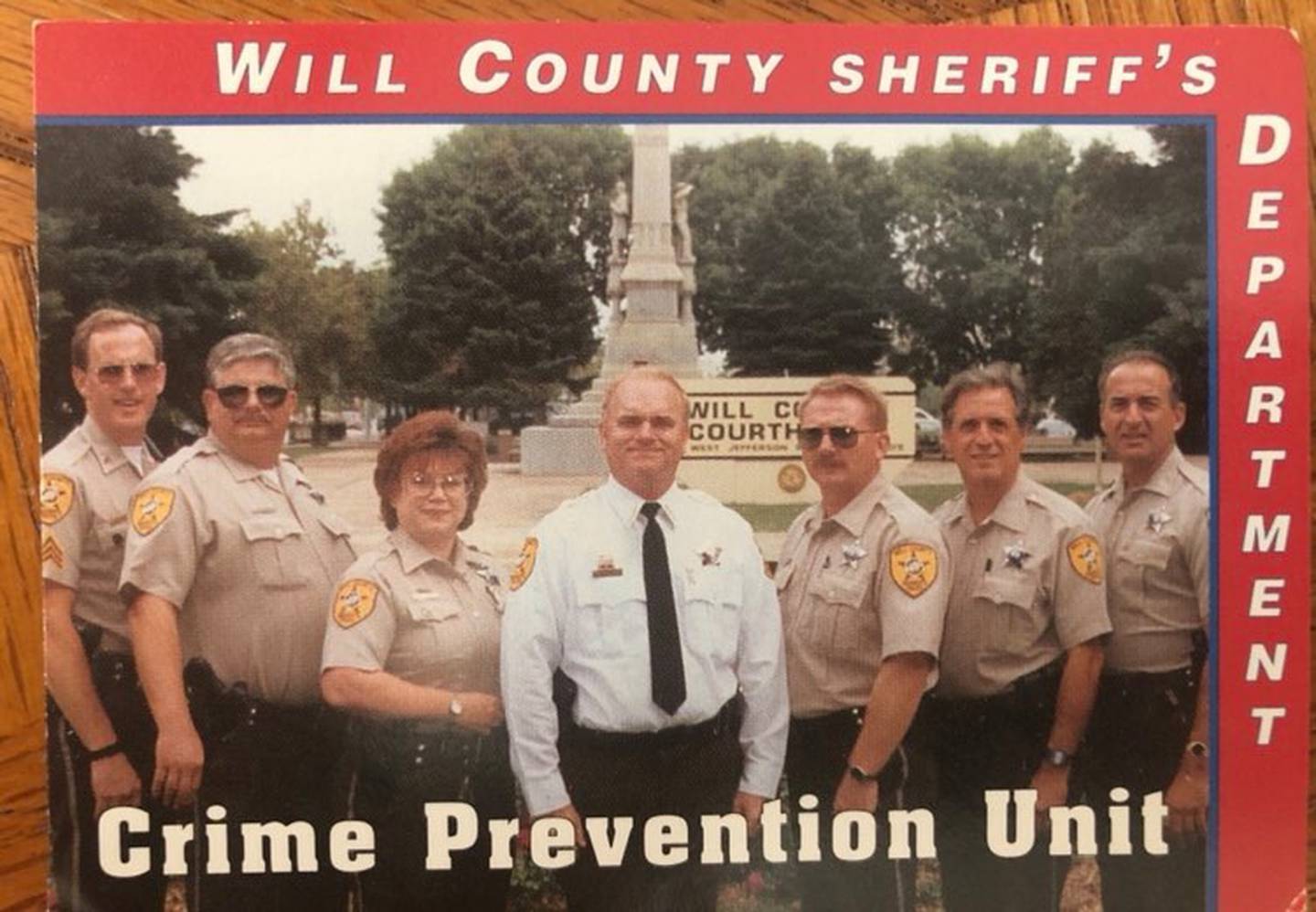 The experience left Bode with a heightened sense of awareness and of her surroundings, especially when flying.
"As people are getting on board, I look at every single person," Bode said.
'It really made it clear for me that news reporting is not for me'
Shayla Day of Joliet was a 20-year-old broadcasting student at Ole Miss, the University of Mississippi, at the time of the attacks.
When Day entered the TV studio on campus, she saw "fear and chaos" on every TV in the room and "the look" on her classmates' faces.
"It felt like a movie ... seeing people dangling from building and jumping off the buildings to their death," Day said.
Day asked herself, "Is this what happens when people report on something this major?"
Their professor canceled class for the day.
"You could see it on his face," Day said. "He was a tall man, and he came into class and said, "I have people I haven't heard from in New York. I've got to get out of here."
The attack led Day into behind-the-scenes work, she said.
"It really made it clear for me that news reporting is not for me," Day said. "It was something I'll never forget."
'The sidewalks were bare of tourists'
Sandy Dean of Crest Hill had a trip to Las Vegas scheduled with the Moran AC for the Saturday after the attacks. Dean was reluctant to travel, but she took the trip since she already had paid for it.
Dean said in a Facebook message that the visit to Las Vegas only four days after the attacks was "so surreal."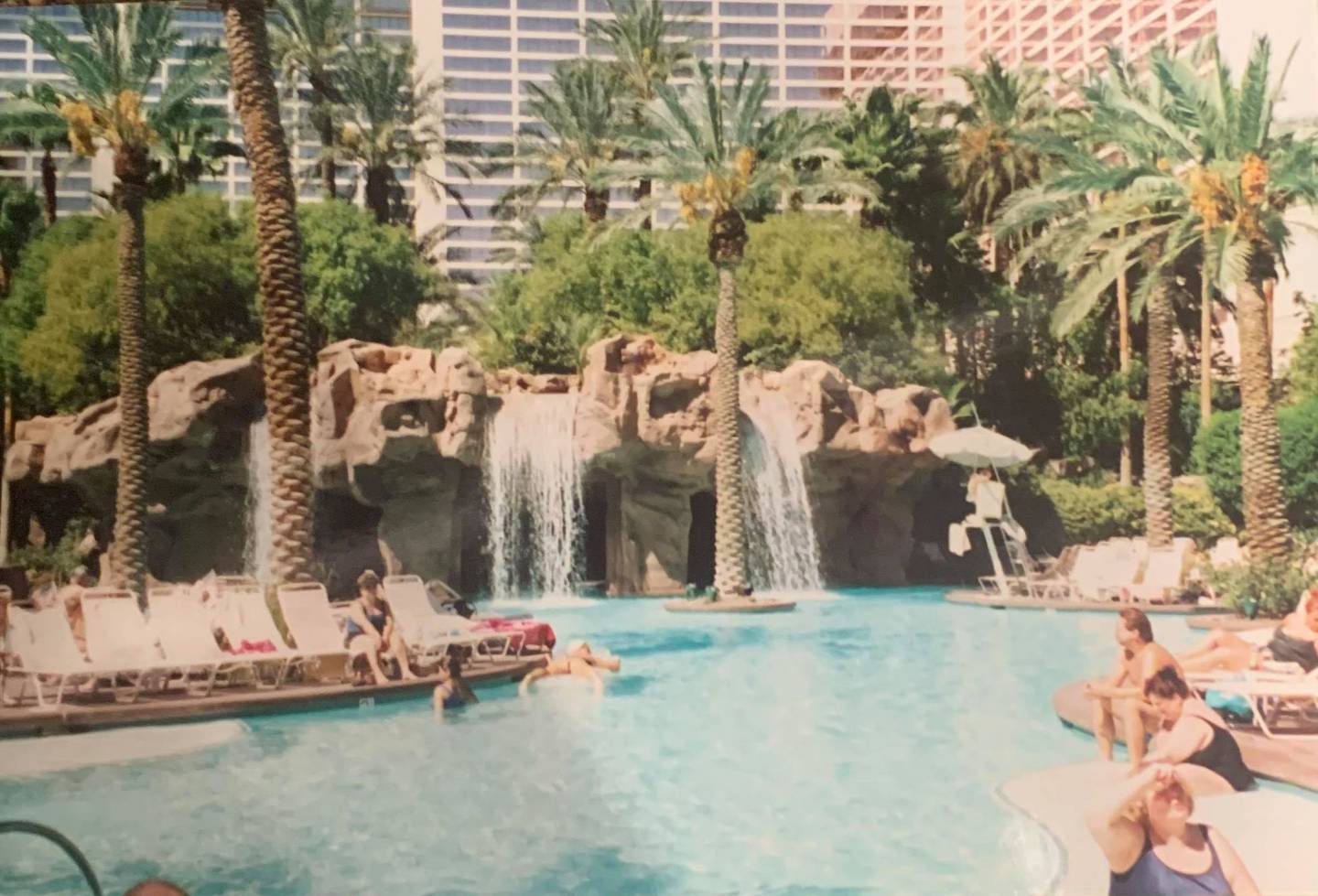 "Many people had been stranded there – and we were told by them the hotels gouged them for the extra nights there," Dean wrote. "Restaurants were already closing and letting employees go. All marquees had nothing on them but the American flag. The fountains at Bellagio still were going – but the only song playing was "God Bless The USA" by Lee Greenwood. You could hear a pin drop every time it played. The sidewalks were bare of tourists. It was one of the saddest trips I have ever been on. We truly felt that things would never ever be normal again."
'I remember my husband picking up ammo for the gun and I got my FOID card'
Loretta DeMoss of Joliet was sleeping when someone called and told her about the attacks. DeMoss didn't believe it, so she turned on TV and found every station was broadcasting it.
DeMoss said her children were in junior high and high school at the time, and she struggled to find ways to explain the attacks in a way that wouldn't "hurt their security and emotional state."
"The next month, we bought our home, so I made my home secure. Disaster kit – footlocker – full of anything possible," DeMoss wrote in a Facebook message. "I remember my husband picking up ammo for the gun and I got my FOID card. My husband believed if anything else happened we would be prepared and safe in our home."
'I lost the capacity to feel nothing'
Emily Duncan of Plainfield, an IT administrator for a law office in downtown Chicago, was brewing coffee and watching the morning news in disbelief.
At the time, Duncan was in her late 20s, "a city dweller" with "surface" relationships, a person "who thought the world was more about my Friday night plans and what cool hip spot we'd hang at," she said in a Facebook message. Relationships were "surface, not on purpose, but by circumstance," she added.
The law office had a New York office in the World Trade Center, and Duncan had worked the previous night with IT officers in that office, upgrading their system.
"By noon, we were all sent home for fear Chicago would be the next target," Duncan wrote.
Duncan said she typically rode the train every day to work, never speaking to anyone, never making eye contact. And neither did anyone else, she said.
"That day on my ride back home, everyone looked you in the eye. Everyone spoke to each other. Everyone sought answers," Duncan wrote. "In a matter of an hour, life went from being 'surface' to being interconnected to strangers in ways I had never imagined. We stood in the streets, we stood next to each other. And whatever divided us before, vanished. It was that day when I lost the capacity to feel nothing and was destined instead to feel everything – deeply."
The next day, Duncan learned that many from the New York City team "didn't make it" and that the computer equipment, including the data center, was gone, she wrote.
"A week later, we loaded up our SUVs with computers and servers and headed to NYC to set up a makeshift office in Brooklyn so our remaining staff and lawyers could continue to work on critical cases," Duncan wrote.
'The sky was completely quiet'
Joel Erickson of Plainfield was 22 years old, living in Virginia and an assistant manager at Rand McNally on Sept. 11, 2001.
While taking the morning deposit to the bank, Erickson listened to the news and thought the U.S. State Department was hit, which didn't make sense to him. When he returned to the store, the manager called and told him to shut it down, which had never happened," Erickson said.
Erickson listened to the news as he drove home, about 10 minutes away from a busy airport.
"The sky was completely quiet," Erickson recalled. "There was no movement other than the cars."
No one rushed. Drivers were "gracious and kind," he said. And when a single Cessna appeared, everyone stopped their cars.
"There was no movement," Erickson said. "Everyone just stared at this one little Cessna flying over."
For the next two weeks, Erickson said he felt as if "people wanted to come together, wanted to figure out a way to make things better, to work together to put differences aside and to join as one big community."
Erickson did his part, too. He enlisted in the Air Force in 2003, served for three years, was injured and honorably discharged.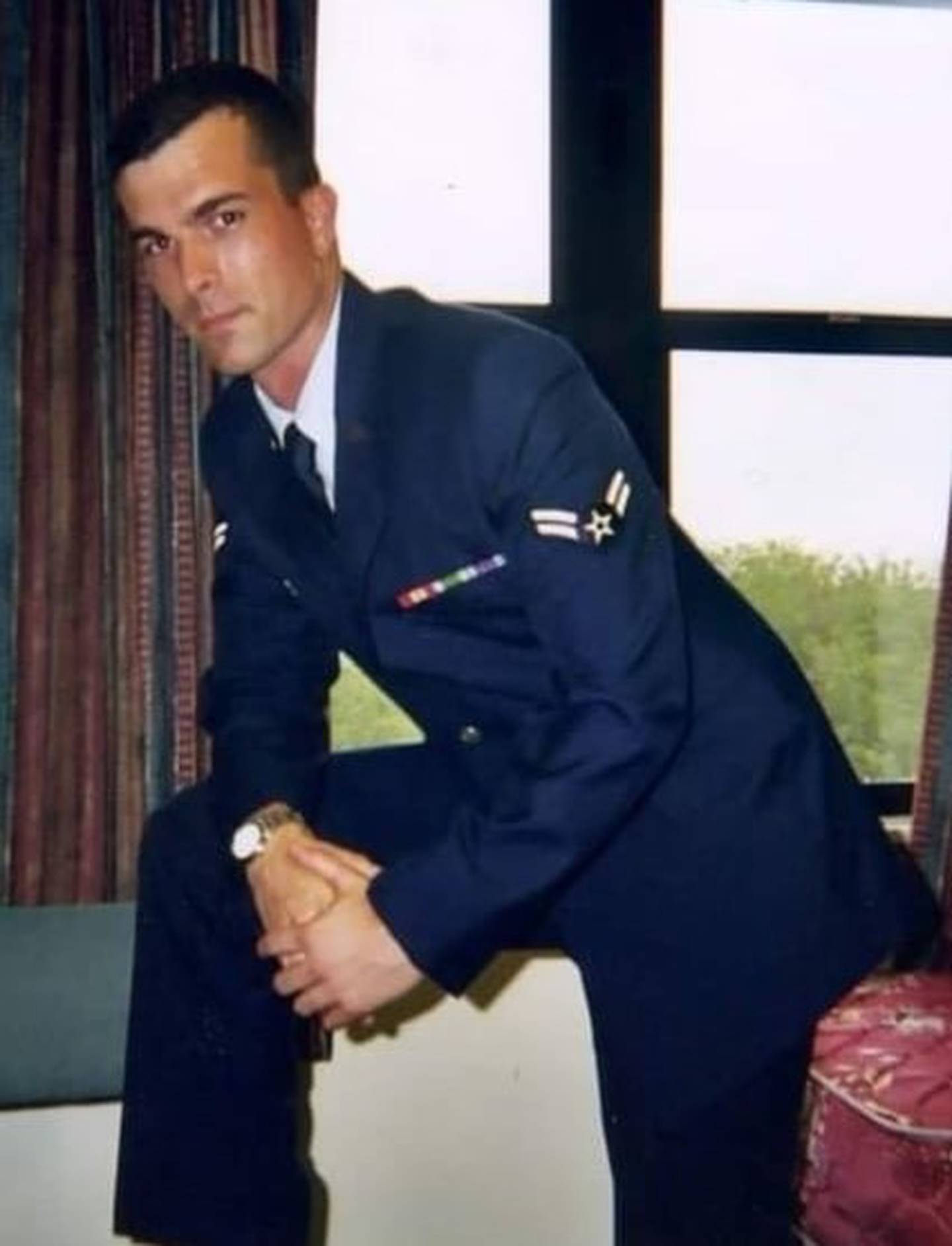 'Three of my relatives were affected'
Colleen Robbins of Joliet had three relatives in New York at the time of the attacks. Her brother Scott was working nearby and "heard the first plane hit, then watched the second one hit," Robbins wrote in a Facebook message.
"My sister Joy worked in a building just up the street from the towers. She was heavily pregnant, and the doctor told her on Friday that she had to go on maternity leave early," Robbins wrote.
On Tuesday, after the attack and when the towers fell, "the debris cloud broke the windows of her office," Robbins wrote.
"And Angela – the girl filling in for her and sitting at her desk – ending up with 16 stitches in her back from flying glass," Robbins wrote. "My cousin Margot, who worked at the Red Cross in Pennsylvania was on the phone with someone in the first tower at the time of the attack, and the phone cut off in mid-word. I was unable to call my sister to check on her since they flipped the phone lines in NYC and Long Island to 'emergency', which meant that they could call out, but only a few select registered numbers from emergency services could call into the area."