From releasing cremains with doves, butterflies or balloons, into space or into a tree, or using cremains to make fireworks, jewelry, art or even vinyl records, it's clear people are thinking outside the box when it comes time to memorializing and honoring their loved ones.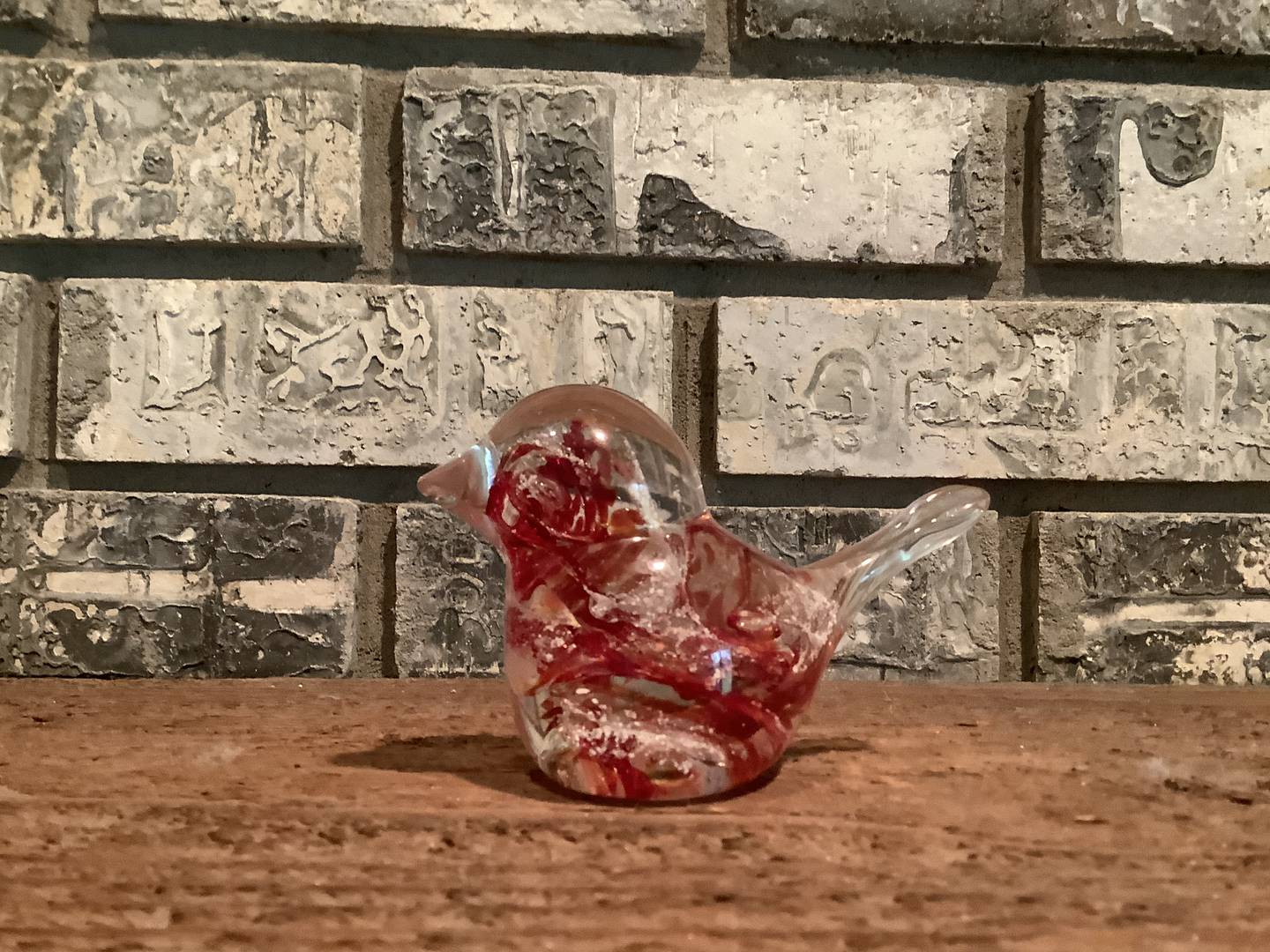 This past year, Sue Epich of Mokena discovered what she said was the perfect way to commemorate her husband, Alan Epich, who died at age 63 on Nov. 17, 2017, a way that makes her feel close to him.
Sue discovered a company called Parting Stone, which can take the ashes of people, dogs or cats and solidify them into a stonelike material, which are then given to the family. This concept appealed to Sue because Alan was an outdoorsman who had a passion for rocks.
"He loved any kind of rock or boulder," Sue, a teacher aid for the transition program at Lincoln-Way Central High School, said. "In all the places he visited, he came home with boulders, big rocks, small rocks. He lined the lake in the backyard with rocks, three-fourths of the way around. He had rocks in all his gardens. They're beautiful. If I ever move, I don't know what I'll do with all these rocks."
Sue said Alan made a stone path with rocks and that Alan would "always pull over to the side of the road if he saw good rock."
"All his rocks were unique," Sue said. "He would know where every one came from."
Sue said Alan had worked as a sales representative, traveled through every town in Illinois and "probably brought home a rock or boulder from every town."
"He also liked to go fishing in all the different lakes in those towns," Sue said.
Alan was the oldest of eight children – six boys and two girls, Sue said, and she and Alan both grew up in Oak Lawn. They went to different churches, but they shared many of the same youth group activities. Sue also knew Alan from high school. When Sue was 19, she ran into Alan at an event, and he announced that night that he was going to marry her.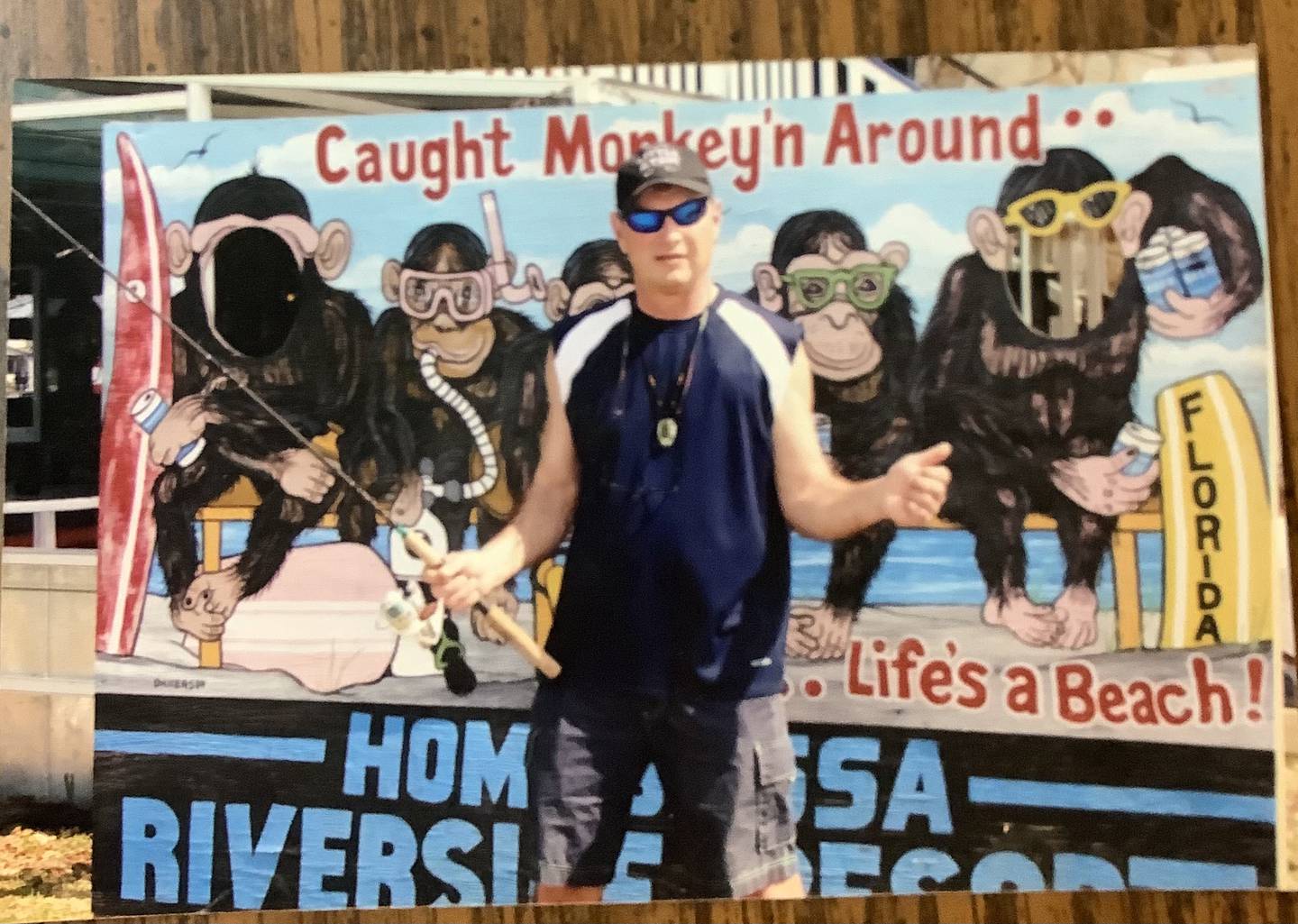 "Alan was the life of the party," Sue said. "He was very talkative and he was always joking around. He had a lot of one-liners and he was full of energy, very adventuresome."
Sue said she grew up fishing and camping with her parents, and that fishing was another of Alan's passions. So many of Sue and Alan's dates were spent fishing, she said.
"He was a master fisherman," Sue said. "He loved being out of doors. He was not an indoor person."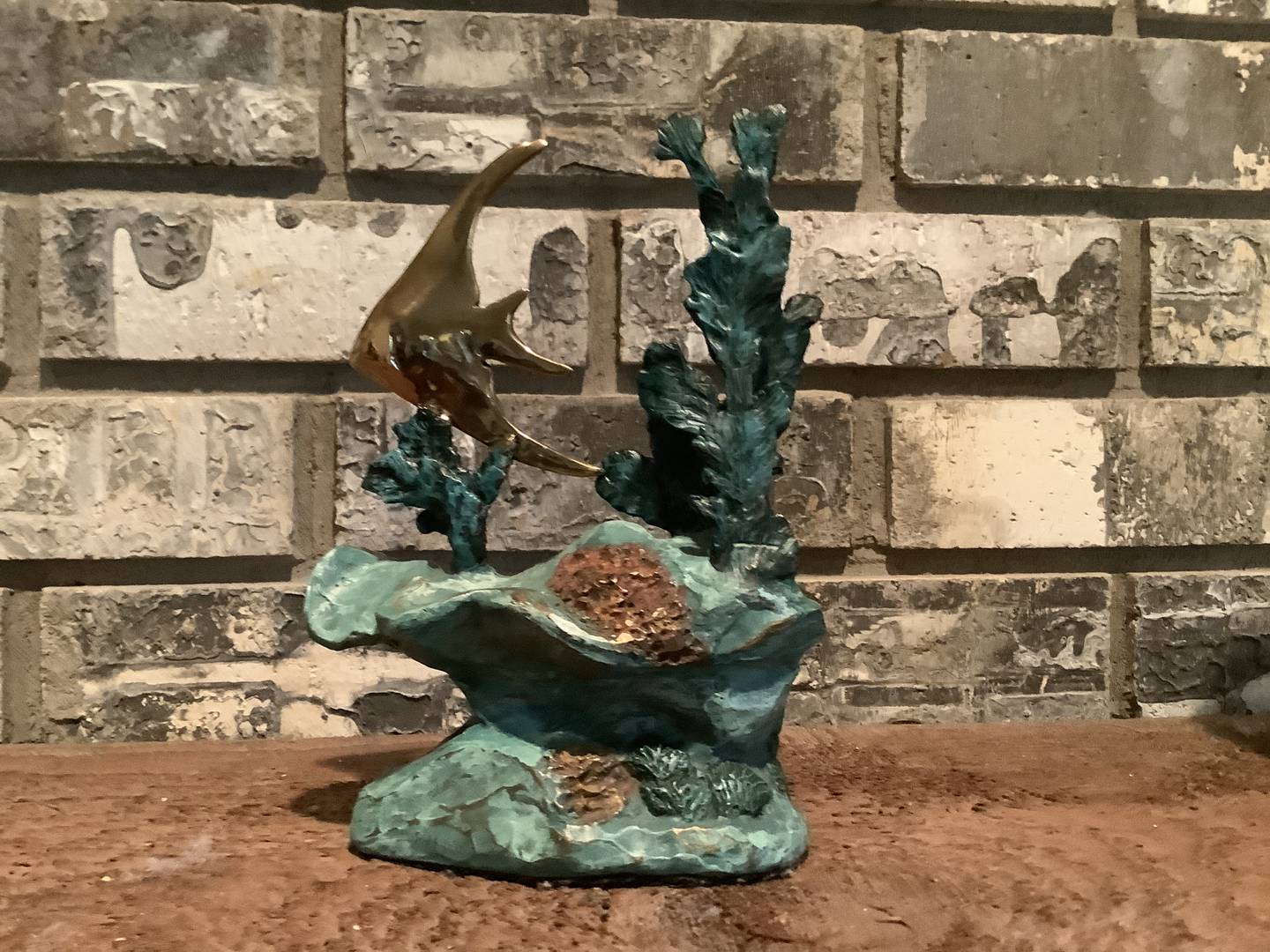 Sue said Alan began ice fishing in 1978, fished "anywhere ice fishing is allowed" and qualified for the final championship for the North American Ice Fishing Circuit each year. Alan also competed with the sport because "I think he enjoyed the challenge," she said.
"He certainly enjoyed the weather," Sue said. "Below-zero weather did not stop my husband. He had the best ice fishing gear and the clothes. We had a whole basement full of open-water and ice fishing gear. I gave it to friends and family that wanted it and I've given it to a children's fishing clinic. I'm sure he would have liked that."
Alan especially liked to fish in the Marinette/Menomonee area in Michigan, Sturgeon Bay (ice fishing), Lake Delavan and Geneva Lake (ice fishing) in Wisconsin and the Mohawk backwaters of the Kankakee River in Indiana, Sue said.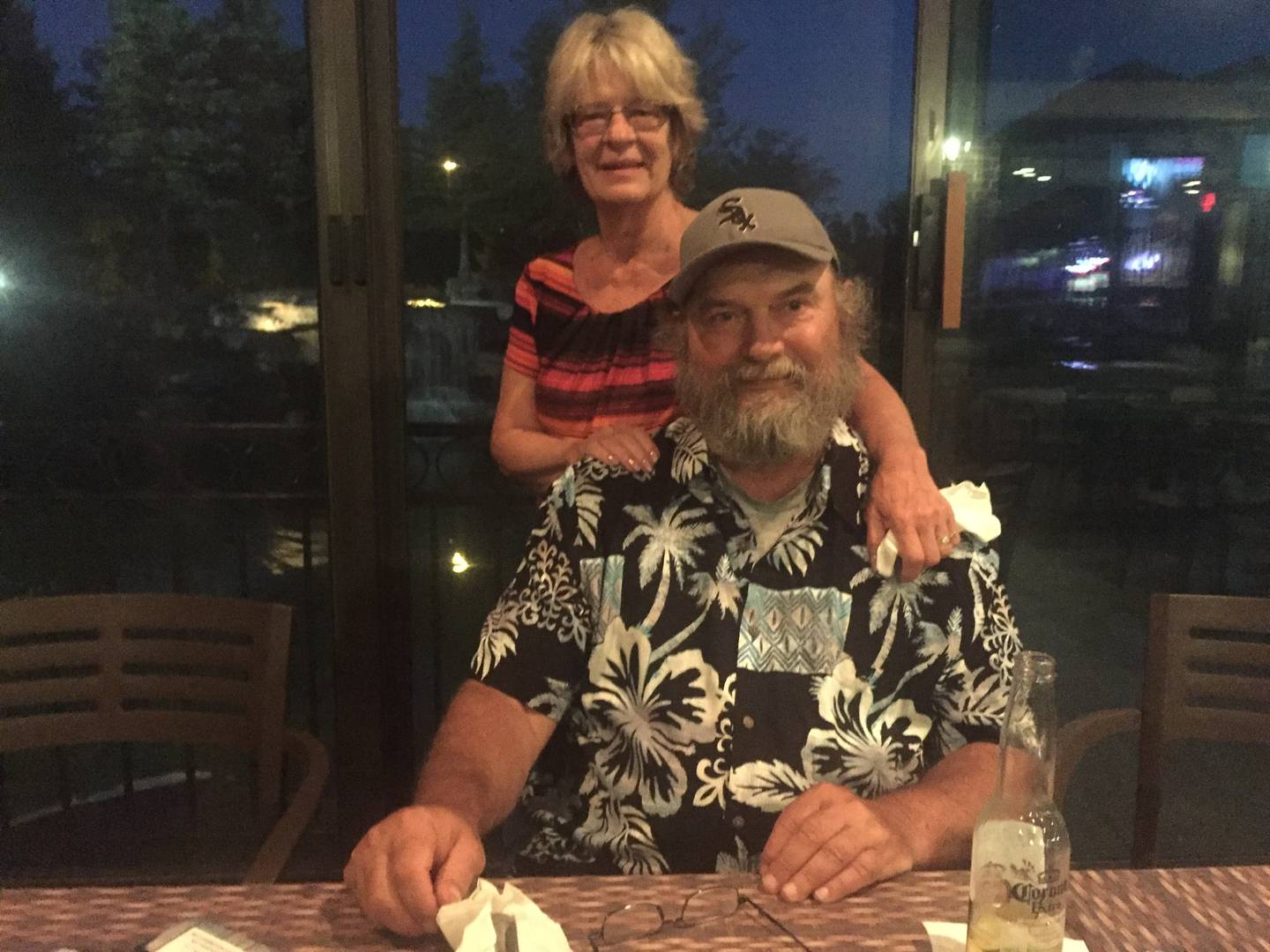 In Illinois, Alan took seasonal trips to the Little Vermillion River, Soldier Creek near Kankakee and the spillway at Lake Shelbyville, Sue said.
Alan also fished in all the local forest preserve lakes in Illinois and Lake Michigan for perch. His favorite fish were crappie, pike, perch and walleye, she said. And unless Alan ate the fish, he always caught and released, Sue said.
"He was an excellent cook," Sue said. "He did most of the shopping. He made my lunch every day I went to work, and he'd put a little note in there. I miss that."
If Alan wasn't fishing, he was gardening. When the family lived in Tinley Park, Alan grew vegetables, Sue said. But when the family moved to Mokena in 1998, the ground was not good for vegetables, so Alan switched to planting perennials, as the house didn't have any landscaping, she said.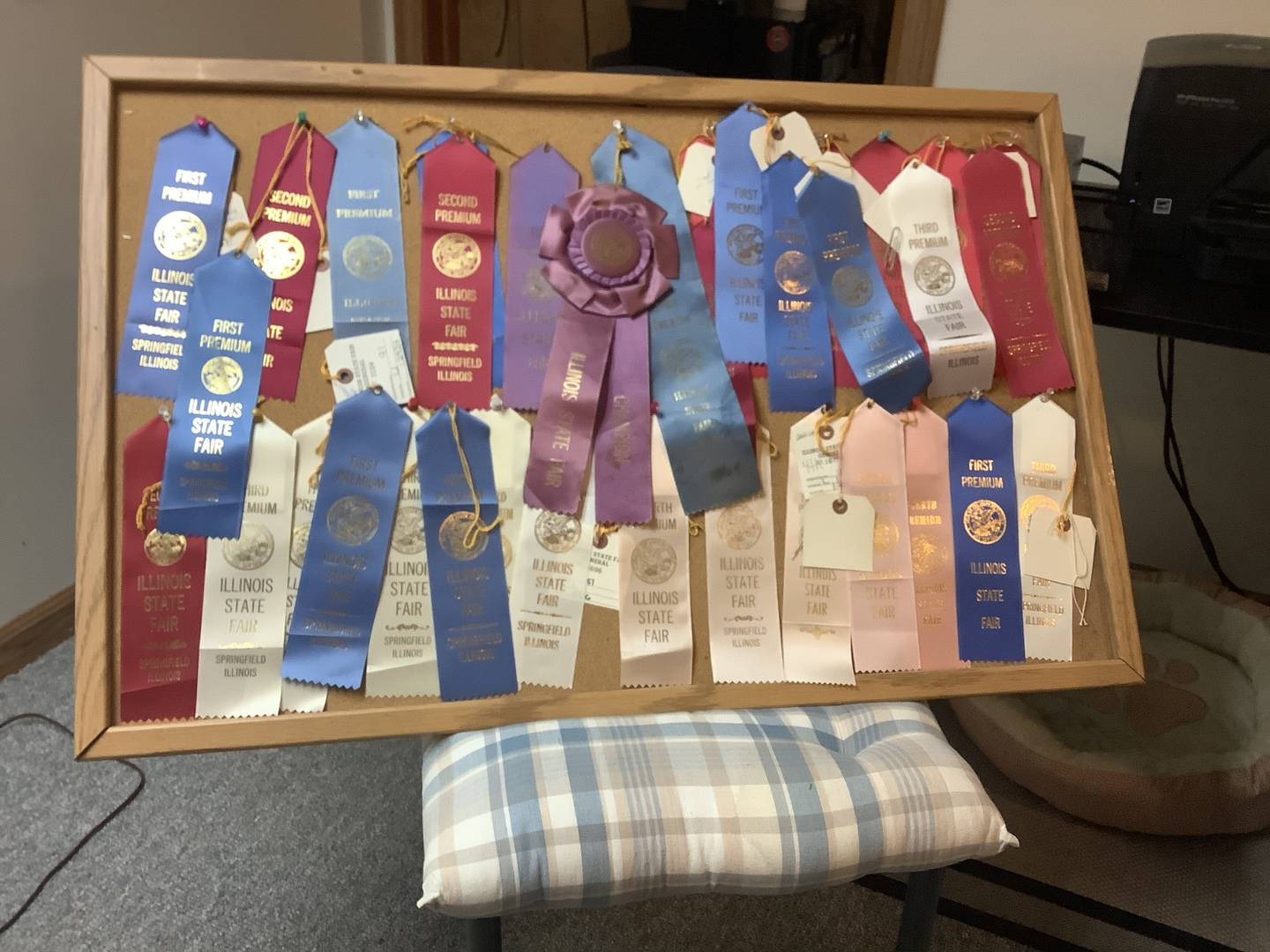 Now the yard did have one tree that was dying, Sue said. Sue wanted to remove it, but Alan refused, and the tree is beautiful now and gives "so much shade in the backyard," she said.
"I've tried to keep up his garden, but it's not like his," Sue said.
Sue said Alan won first prize for phlox many times at the Illinois State Fair, which isn't easy to do, considering how far the flowers had to travel.
"It's not easy to keep the flowers fresh," Sue said. "He'd have big buckets that he'd sit on for ice fishing and he'd put the flowers in there. They made the car smell so good."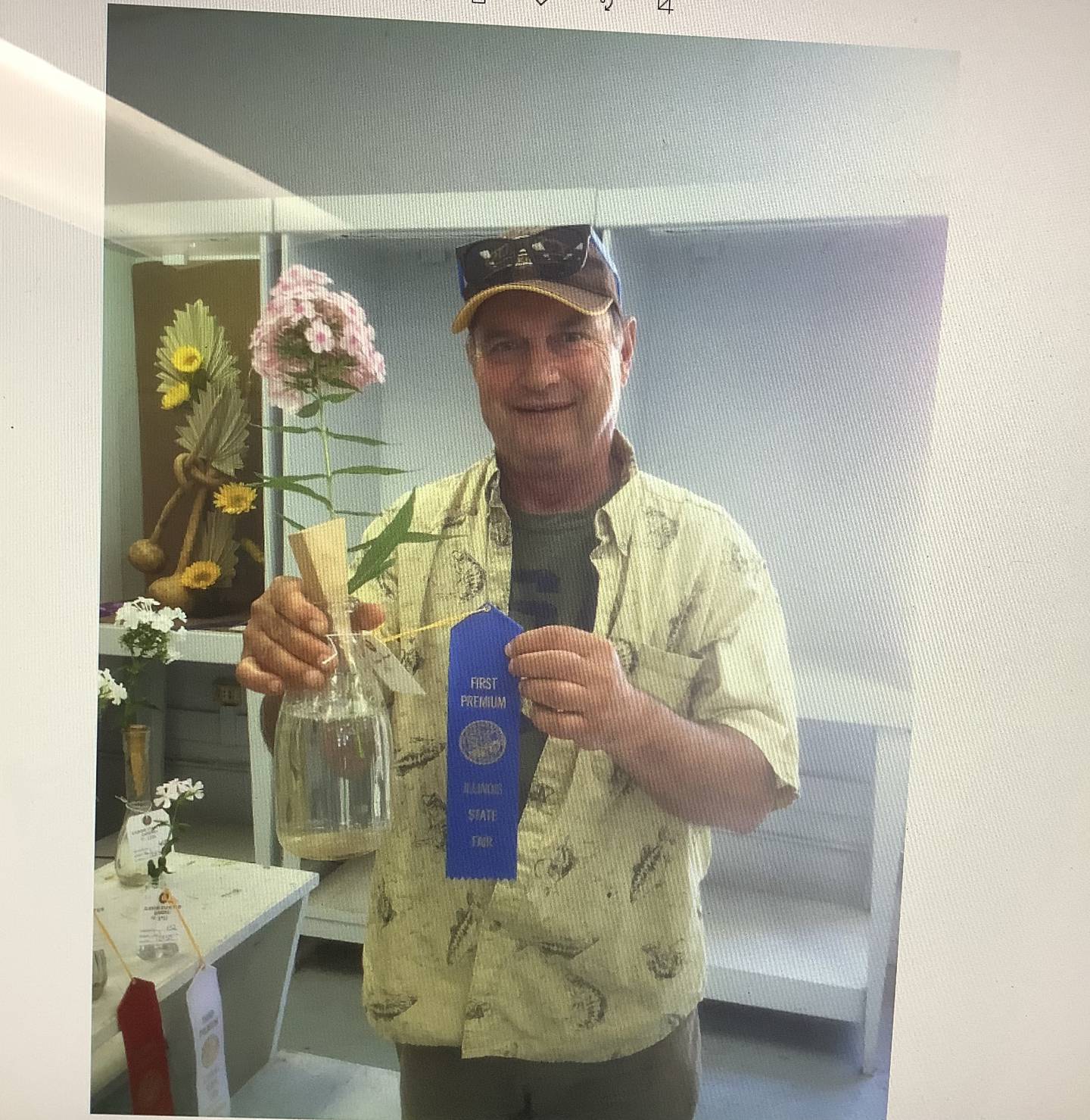 Sue said Alan also won prizes for his mixed bouquets, although not first place.
After Alan's death, Sue distributed his ashes into more than one urn because Alan "touched a lot of lives." Also, Alan died shortly before two significant milestones in the lives of his and Sue's two children.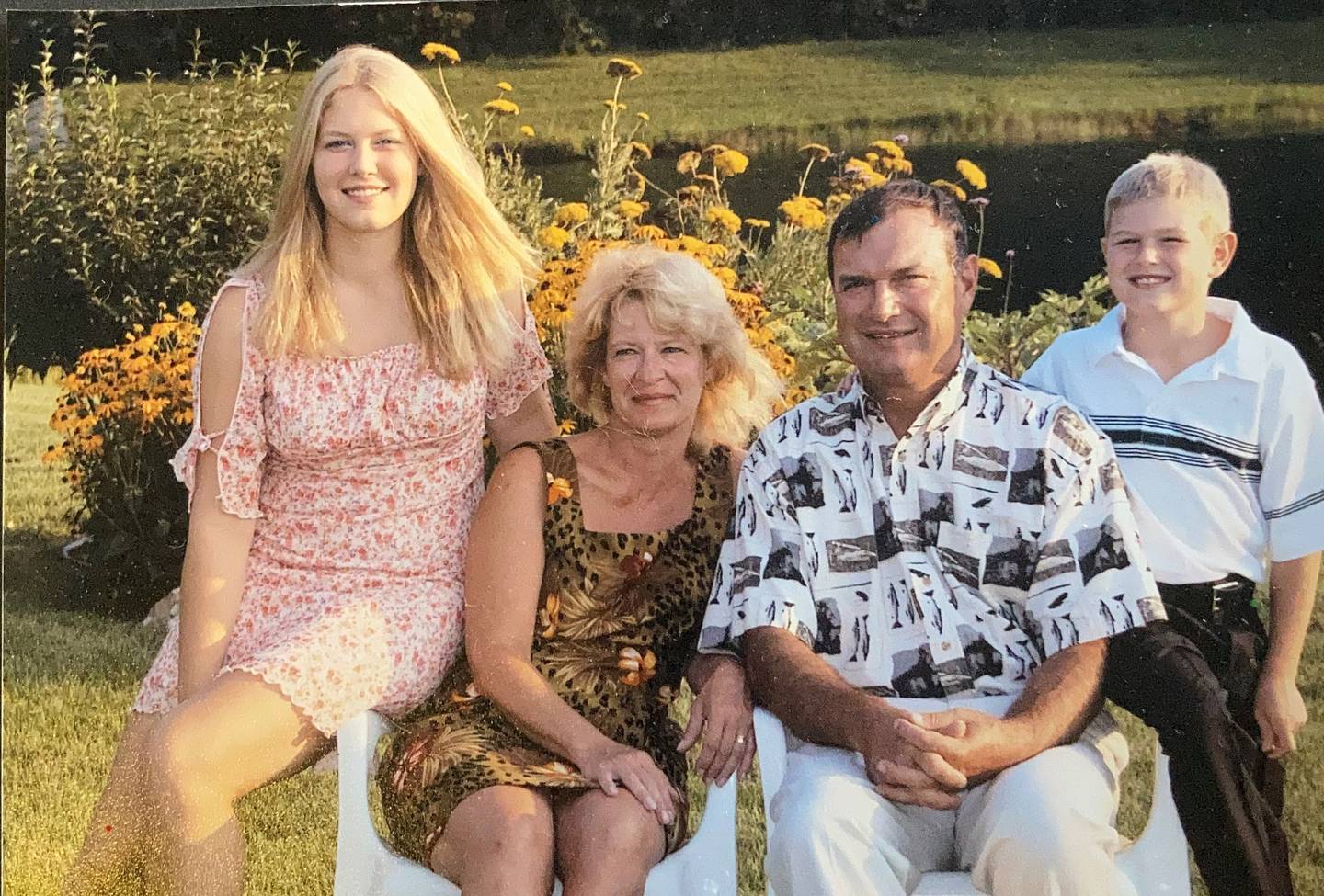 Raylan, the 3-year-old son of Emily Franklin – Alan and Sue's daughter, now 33 – and Emily's husband, Zachary, was born May 5, 2018, about six months after Alan's death. Alan and Sue's son, Clayton, now 26, graduated from college four weeks after Alan's death, Sue said.
Yet, to Sue, Alan never seems far away.
From time to time Sue spots signs of Alan, such as the single rose that bloomed out of nowhere or the tulips that did not bloom for five years – and then did. Sue hasn't distributed any of Alan's rocks in the garden, but she hasn't ruled it out.
Sue said she gave three rocks to her sister.
"I'm not sure where I'm going to put them," Sue said. "I have some displayed in the bedroom and some in the family room. I have some in my purse. I want to keep them close to me. I've only had them a couple of months. It gives me great comfort to hold one of the rocks, to feel it, to hold it to my heart."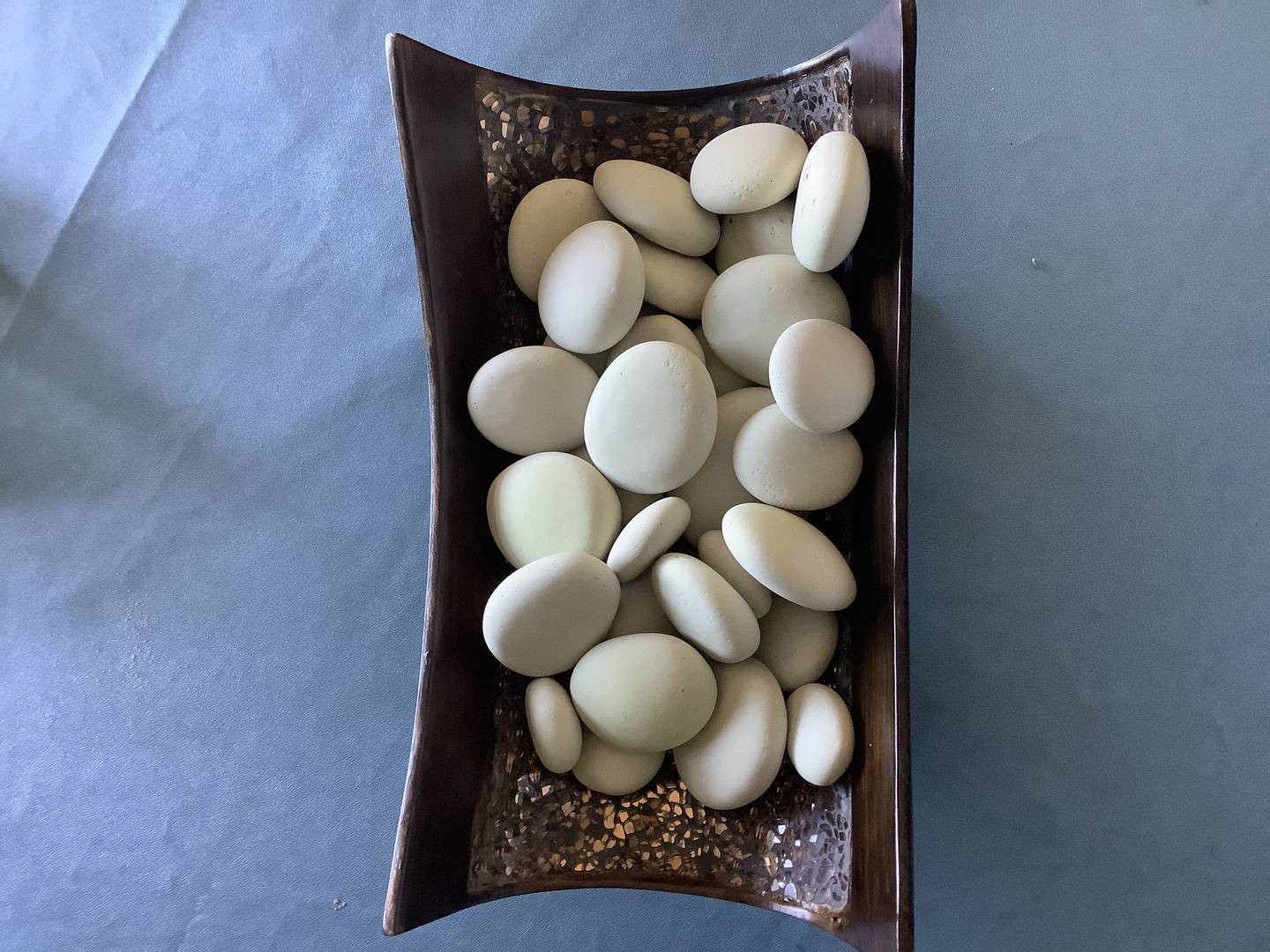 For more information about Parting Stone, visit partingstone.com.
• To feature someone in "An Extraordinary Life," contact Denise M. Baran-Unland at 815-280-4122 or dunland@shawmedia.com.