The daughter of a fallen Illinois State Trooper called a state senator's efforts to have a section of Route 53 named after her father "above and beyond the call of duty."
Sharon Hare, the daughter of Trooper Richard G. Warner, said she was amazed at how state Sen. John Connor, D-Lockport, worked to designate the part of Route 53 that passes by the Illinois State Police District 5 headquarters in Lockport as the Trooper Richard G. Warner Memorial Highway.
"He did this without getting a vote back or a sign on the yard," Hare said. "He just did it because he believed it was the right thing to do."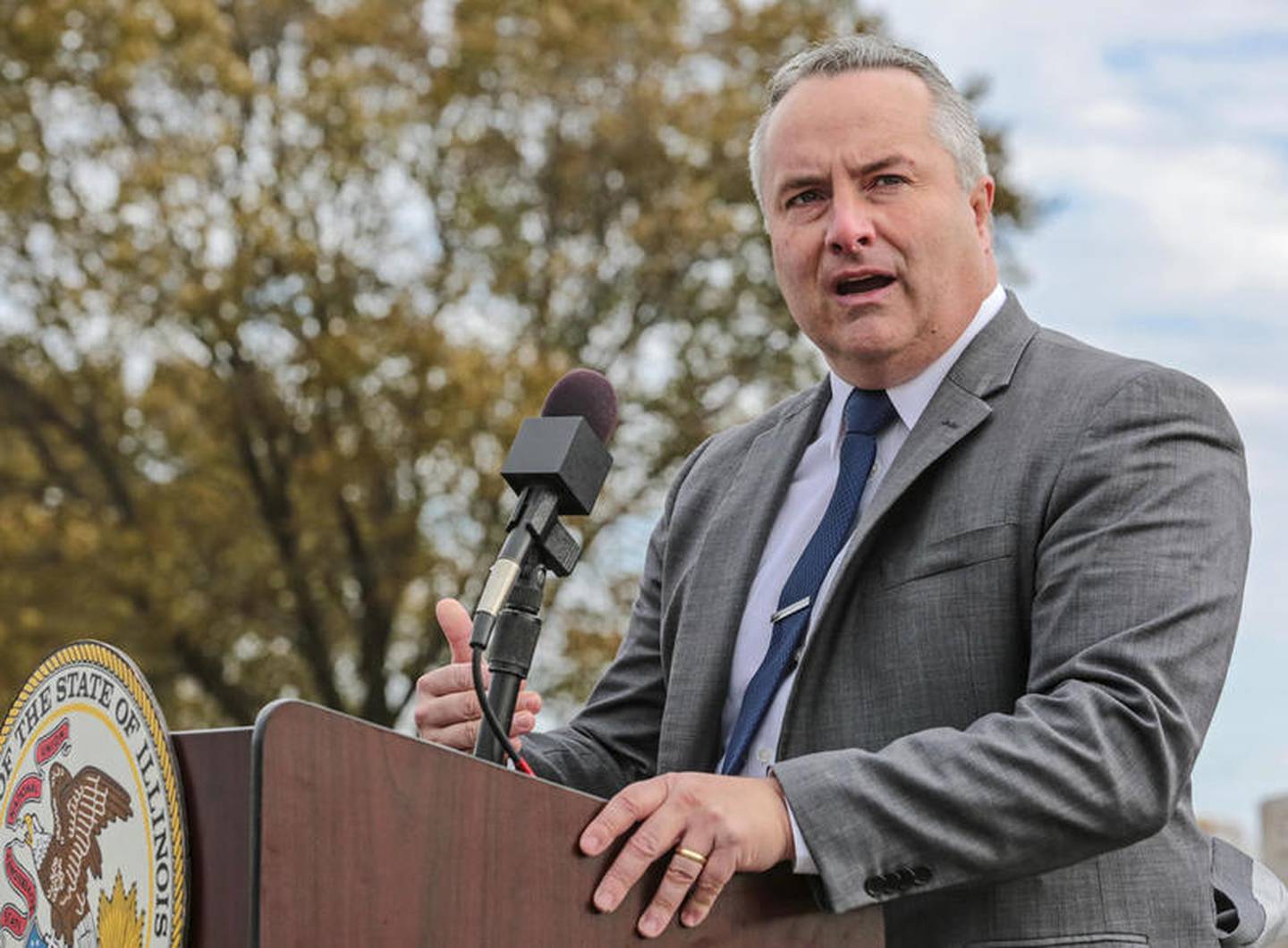 The resolution passed in the Senate on June 1 and it is pending approval in the House. Connor and state Sen. Meg Loughran Cappel, D-Plainfield, co-sponsored the resolution. Three state representatives, Larry Walsh Jr., D-Joliet, Natalie Manley, D-Romeoville and Dagmara Avelar, D-Bolingbrook, have also sponsored the resolution.
Hare's father was 45 when he was shot and killed by Raymond J. Hurt, 43, of Berwyn, at the District 5 headquarters on April 21, 1969, according to a Chicago Tribune story. Hurt had been arrested and taken to the facility after he was involved in a car crash. He told police that he tried to die by suicide by crashing his car.
Hurt wounded another trooper before he shot himself.
Connor said he dedicated himself to achieving the passage of the resolution commemorating Warner because the incident had a huge impact on Lockport and Warner was beloved the town's residents.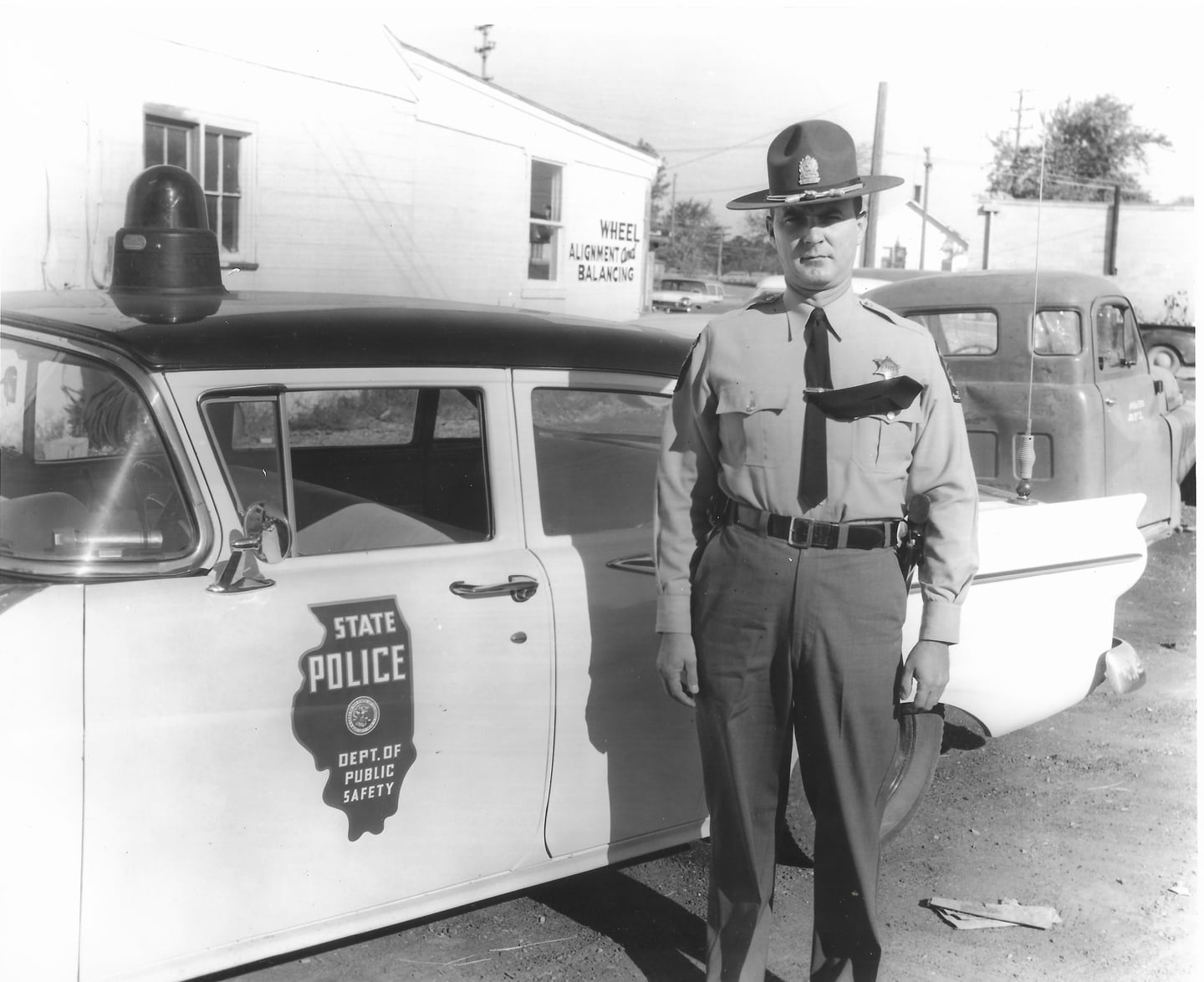 "They were just really destroyed when he was killed because he was just a good, solid guy. He volunteered a lot in the community," Connor said.
Hare described her father as a "family person" who was "always positive, always enjoyed a good time."
"He was just happy being with his family and friends," she said.
In a letter thanking Connor, Hare wrote that her father actively supported his daughters' dreams to try things only open to boys at the time.
Hare also wrote that her father served in the U.S. Navy in World War II and took part in the Battle in Okinawa.
"He died that day at District 5 headquarters, trying to help a fellow Naval veteran," Hare wrote, referring to Hurt.
Connor said it was Warner's act of trying to help a fellow veteran that left a big impression on him.
In a news release on the resolution for Warner, Connor said that Hurt had been hospitalized two years earlier for what was then called a nervous breakdown.
"If the driver that Trooper Warner was attempting to help had received comprehensive mental health treatment in 1967, prior to his suicide attempt, he and Trooper Warner might never have crossed paths on that fateful day," Connor said. "We must do better for all our veterans so that they have access to the best mental health treatment available after experiencing the horrors of war."
Connor said Warner's story made him more acutely aware of the sacrifices made by law enforcement and the risks they face on a daily basis.
He credited Hare as a "big motivating factor" for the resolution honoring Warner.
Hare said what Connor did was "above and beyond the call of duty," especially since she herself hasn't lived in Will County in 45 years.
"That's unheard of to have an elected official believe in something that may be small to many people but it wasn't to me," she said.