Former Joliet resident Mohra Gavankar said on her Facebook page Tuesday "this morning Joliet lost an icon, and I lost a friend.
Gavankar was referring to Lynne Lichtenauer of Joliet, who died from cancer on Tuesday morning at the age of 81. Gavankar said she had served on several boards with Lichtenauer, including those for the Rialto Square Theatre, Lewis University Arts Gala and Joliet Area Historical Museum, as well as smaller committees.
"There is a podcast at the museum of her memories of Molly Zelko," Gavankar said in a Facebook message.
She called Lichtenauer "effervescent," "phenomenal" and "generous of spirit." And Lichtenauer always gave 100% of her time and effort in every situation, Gavankar said.
"I have never met anyone who remembered everyone's name even if she had met them only once," Gavankar said. "She was one of Joliet's best champions and promoted everything that the city had to offer. Joliet will feel the loss."
A 1957 graduate of the former St. Francis Academy in Joliet (now Joliet Catholic Academy), Lichtenauer was the executive director for the Rialto Square Theatre in Joliet from 1982 to 1993 and volunteered for the Rialto Square Theatre Foundation, according to her LinkedIn page.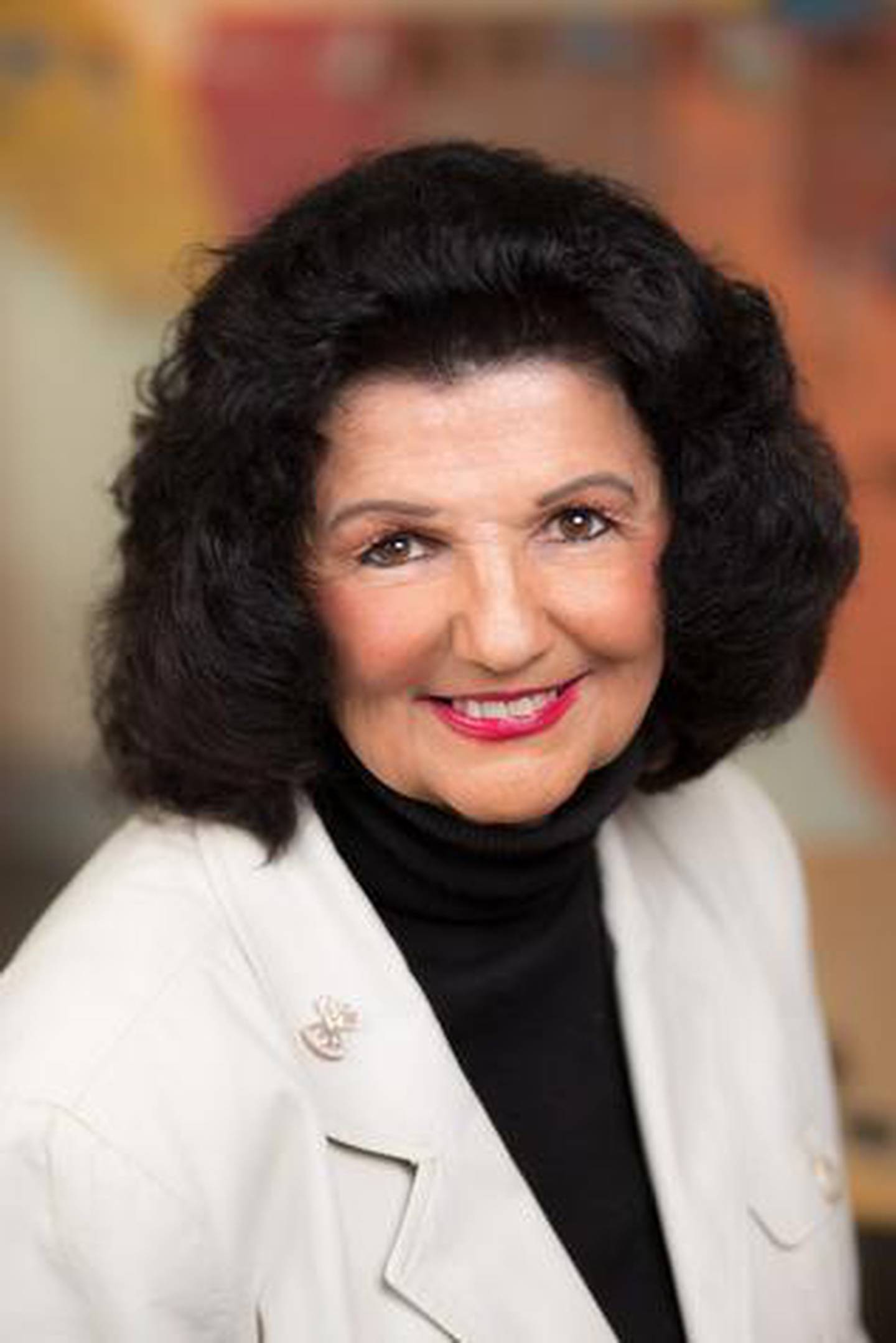 "The Rialto Square Theater had a renaissance when she ran it," Gavankar said in a Facebook message. "It was a successful theater and she brought in world class acts. It has never been the same after she left."
Lori Carmine was a teen in the 1980s when she met Lichtenauer for the first time. Lichtenauer was directing a play for the Joliet Drama Guild. Carmine and her family have been involved with the drama guild for years.
"She was such a nice person," Carmine said. "She treated everybody, individually, like they were special and important. That was a true gift she had."
Carmine later worked with Lichtenauer at the Rialto when Lichtenauer served on the Rialto board. Carmine said she was the theater's technical director from 2009 to 2016.
"I loved working with her," Carmine said. "She had great ideas and she was just willing to take a risk for anything for the arts and anything for Joliet."
They worked together on various projects, such as an anniversary revue every five years to launching the Rialto Idol and Rialto Junior Idol competitions, Carmine said.
Agne Giedraityte, known professionally as Agne G, participated in those competitions and returned to the Rialto in 2018 to perform in a special Christmas show. In a 2013 Herald-News story, Lichtenauer praised Agne G's "incredible voice." She also often posted videos of Agne G's singing on her Facebook page.
Agne G said she was 11 the first time she competed on the Rialto stage.
"I think the first time I sang 'Wishing You Were Hera Again', and I got second place," Agne of Downers Grove said in a 2018 Herald-News story. "And the second time I was 12 and I sang 'Time to Say Good-bye' and I got first place."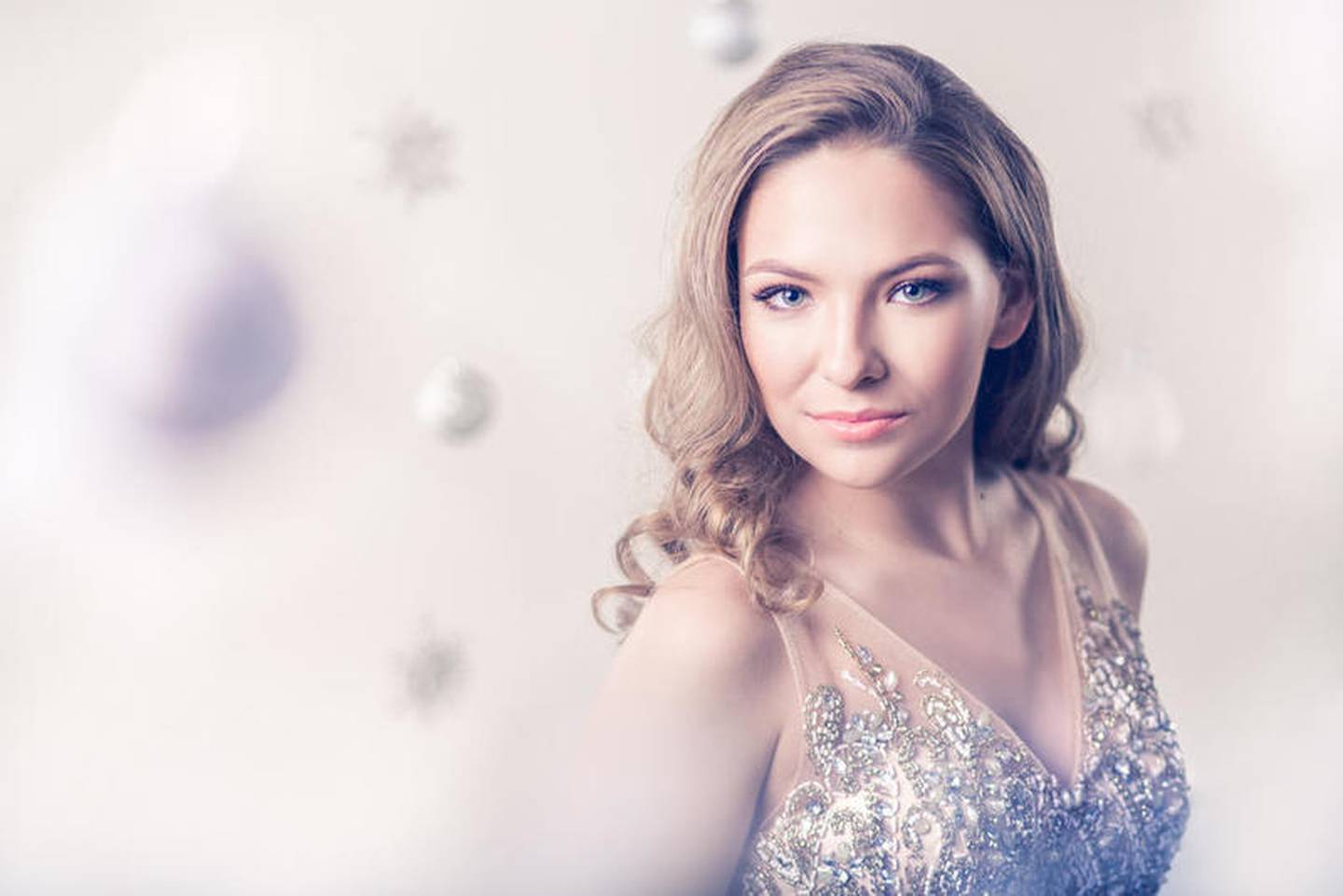 Lichtenauer coordinated the Festival of Trees fundraiser for Cornerstone Services from 1994 to 1997 and was the Vision Study 2000 director for the Greater Joliet YMCA from 1998 to 2000. In 2000, Lichtenauer became the director of alumni relations for Joliet Township High School District 204 and worked there until her retirement, her LinkedIn page said.
Kristine Schlismann, director of community and alumni relations at Joliet Township High School, said Lichtenauer built the foundation for the alumni relations JTHS has today.
"She was a master at remembering the names and the story of everyone she met, and this cultivated long-lasting relationships with our alumni and the community that continue to this day," Schlismann said in an email. "The minute you met Lynne, you immediately felt at ease. It was as if you had known her all your life and she was truly a friend to everybody and a mentor to me."
During JTHS' centennial year in 2001, Lichtenauer planned a year-long celebration that included a month of decade reunions, a time capsule and an all-school reunion that brought together alumni from Central, West and the former East high schools.
"She reached out to and honored former homecoming kings and queens, football players, band members and cheerleaders at homecoming festivities," Schlismann said in the email. "The band and orchestra performed at the Rialto, and she made sure to shine light on accomplished alumni such as John Houbolt, Katherine Dunham, Robert Novak and Brent Wadsworth … It was a once in a lifetime celebration, and it was all Lynne. She brought people together. She was a connecter."
In that role at JTHS, Lichtenauer also coordinated a the "Broadway & Motion Picture Spectacular" event in 2013, which included a 70-piece chorale, a 10-piece orchestra and the 2012 Rialto Idol winners, according to a 2013 Herald-News story.
Lichtenauer was the recipient of Joliet Junior College's J.D. Ross Extraordinary Service Award for distinguished public service. She was influential with the Old Joliet Prison Project and was a member of the Joliet Area Historical Museum board of directors.
She was also the director of the following boards and organizations: the Lewis University Cultural Advisory Board, the Silver Cross Foundation Board, the Cultural Art Council of the Joliet Area, the Joliet Park District Foundation, the Joliet Township High School Foundation and the Rialto Square Theatre Foundation.
Lichtenauer was also a radio talk show host for 140 AM WJOL in Joliet and invited the now State Rep. Natalie Manley, D-Joliet, and Mary Lancaster to join her as regular cohosts in 2000.
"We saw her (Lynne) at a 'business after hours' and she invited us to come on the show as accountants," Lancaster said.
Both Lancaster and Manley work for Wermer, Rogers, Doran & Ruzon. Lancaster said all three of their personalities meshed really well, so she and Manley kept coming back every week.
The trio became known as "Lynne, Mary, and Natalie," and they emceed many, many events in the Joliet area over the next two decades. These included the annual "Men Who Cook" competition, a fundraiser for Will County Children's Advocacy Center and the "Great Chef's Tasting" most recently held at the Bolingbrook Golf Club.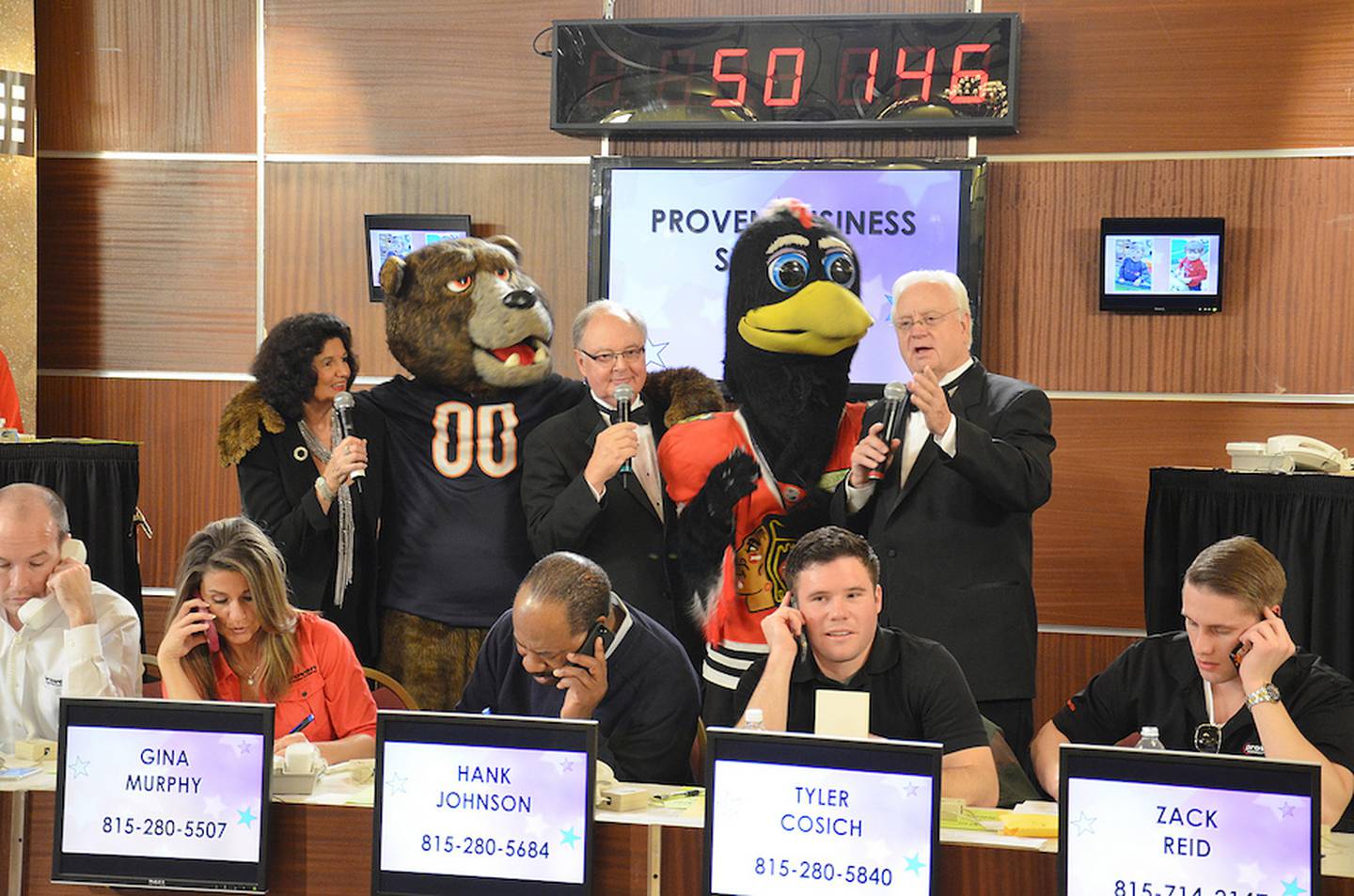 This last was a themed event, which former Joliet Junior College chef instructor Fred Ferrara began many years ago to help raise money for United Cerebral Palsy Center for Disability Service in Joliet.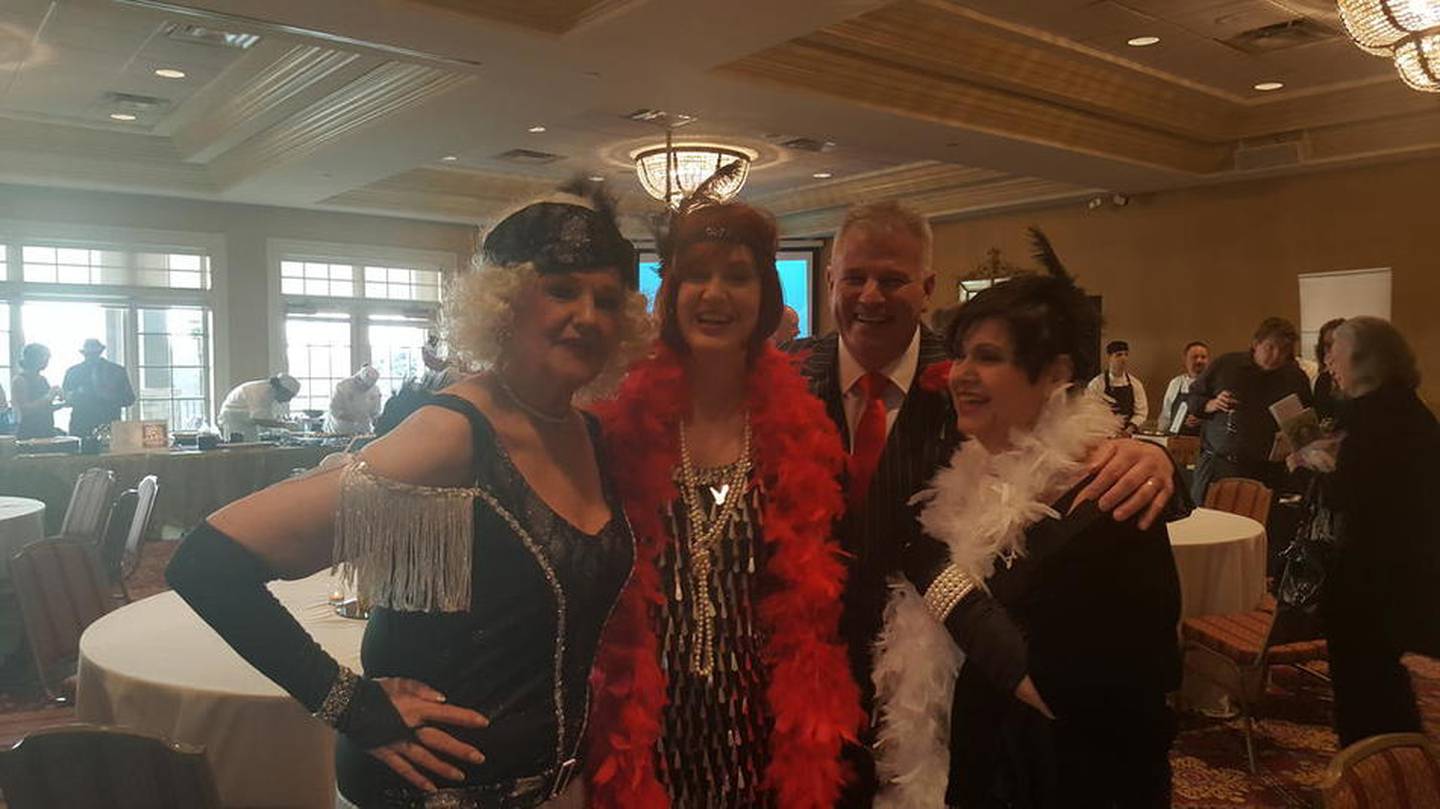 Manley agreed with Carmine that Lichtenauer made every person feel important and wanted to showcase them, not her. Lancaster said Lichtenauer always said she wanted to be "the girl on the elephant in the parade," meaning Lichtenauer saw herself as the person who helped people notice everyone else.
"She wanted the focus to be on everyone else around her," Manley said. "She was not insecure about her value. It was just wonderful to be a part of learning how to be good to woman … I just don't know how a world without Lynne Lichtenauer is going to be."