The Southern Café restaurant in Crest Hill is "a mix of good home cooking and a dash of culinary genius," according to its Facebook page.
Although The Southern Café opened for business in 2008, I had never eaten there, although some of my friends had and loved it.
So when a couple of us got together for a project one late morning, we ordered a combination of breakfast and lunch entrees to see which we liked best.
The restaurant was packed when we picked up our food, certainly a good sign. Here's what we tried.
For starters and snacks throughout the day, we ordered a basket of biscuits for $8.99.
The biscuits were huge, with a distinctive "grandma's biscuits" texture and flavor. A side of honey butter accompanied them.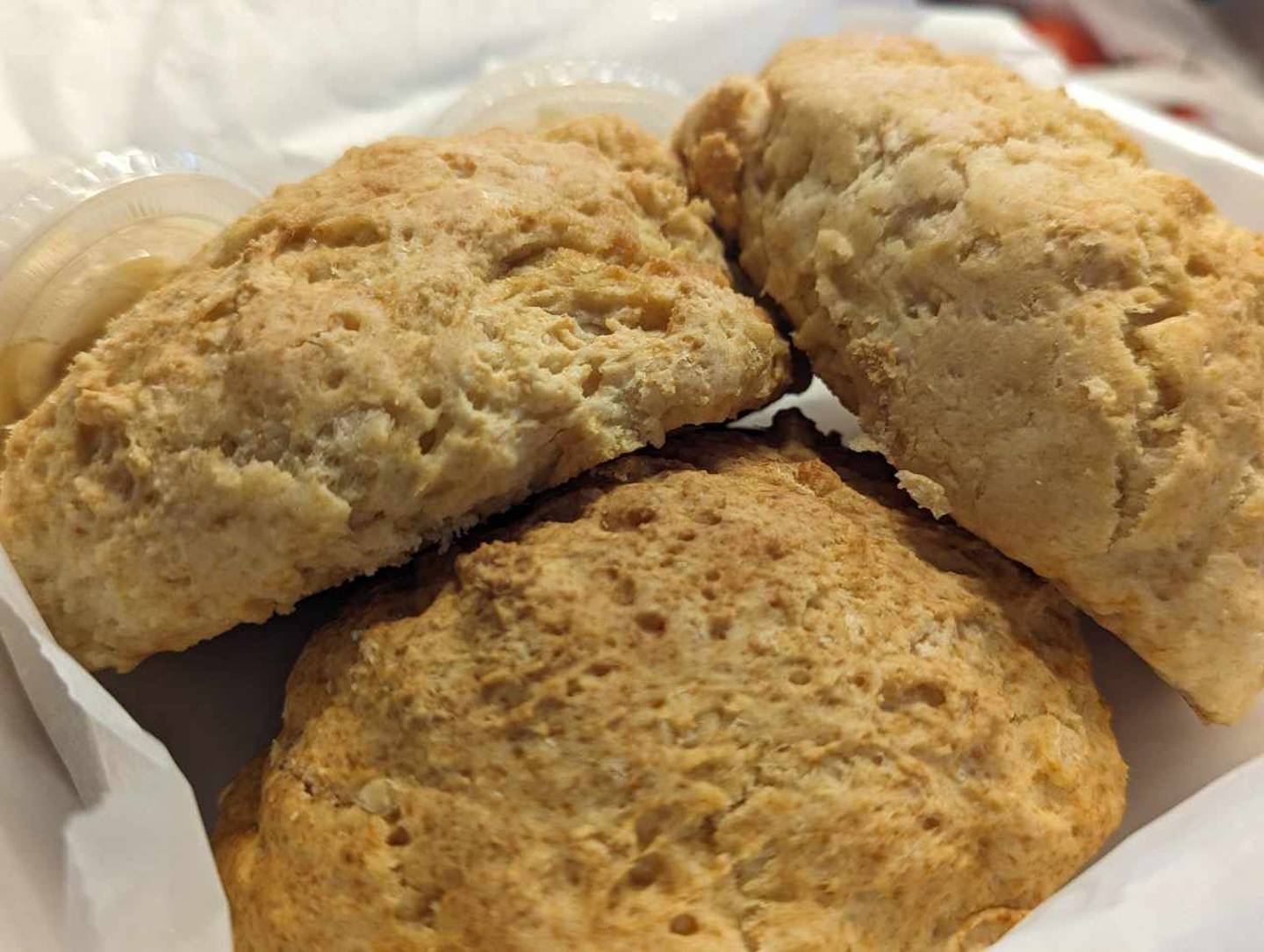 We also added a side order of hot and juicy sausage links for $4.99, in case anyone wanted a link (or two) with their biscuits.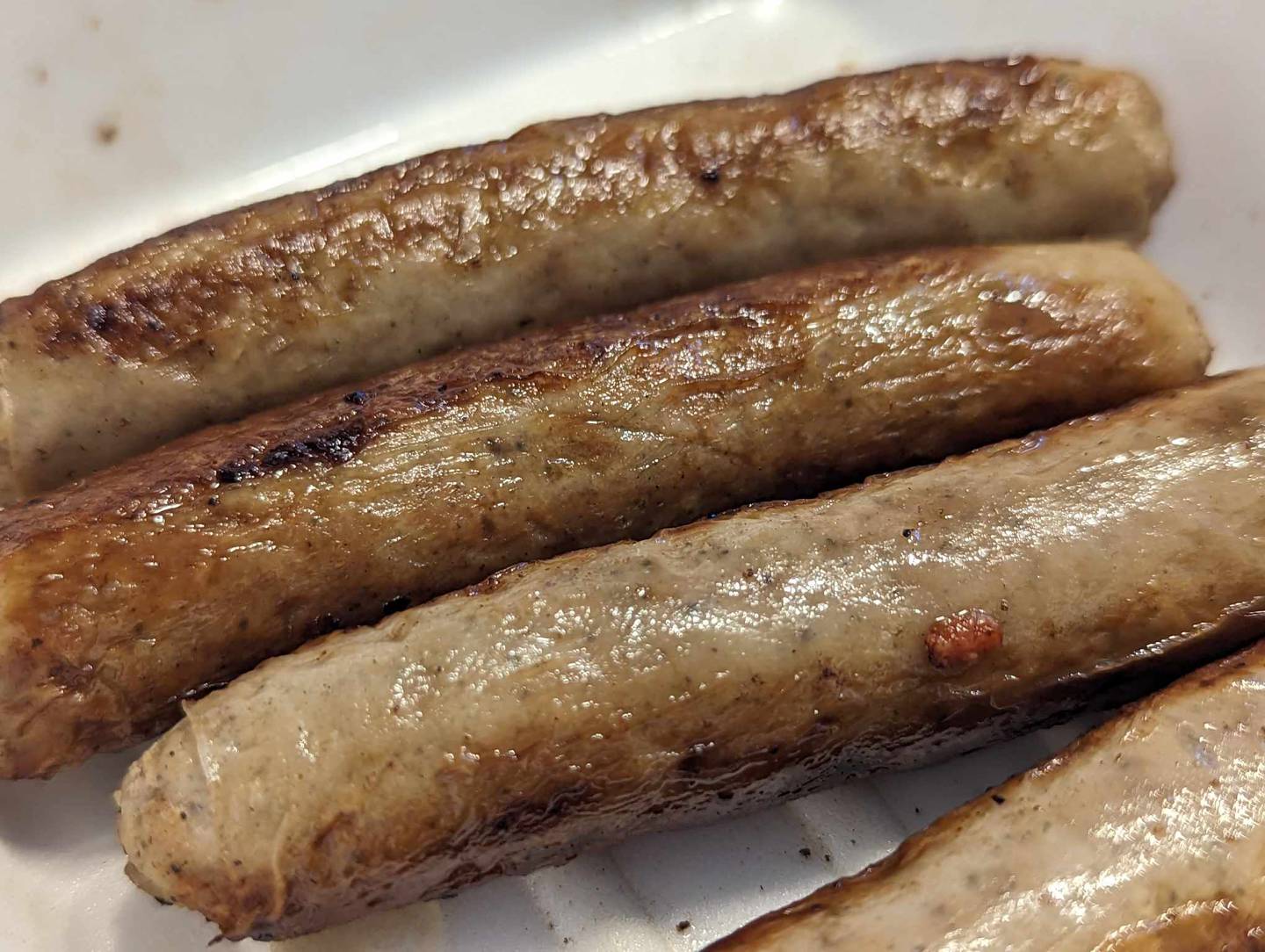 Both our breakfasts were signature dishes, according to The Southern Café. One was the Sugga Baby for $15.99.
This was a massive sandwich featuring two pearl sugar waffles glazed with maple syrup serving as bread. The filling consisted of hickory-smoked bacon, house-made sausage, shaved ham slices and cheesy scrambled eggs.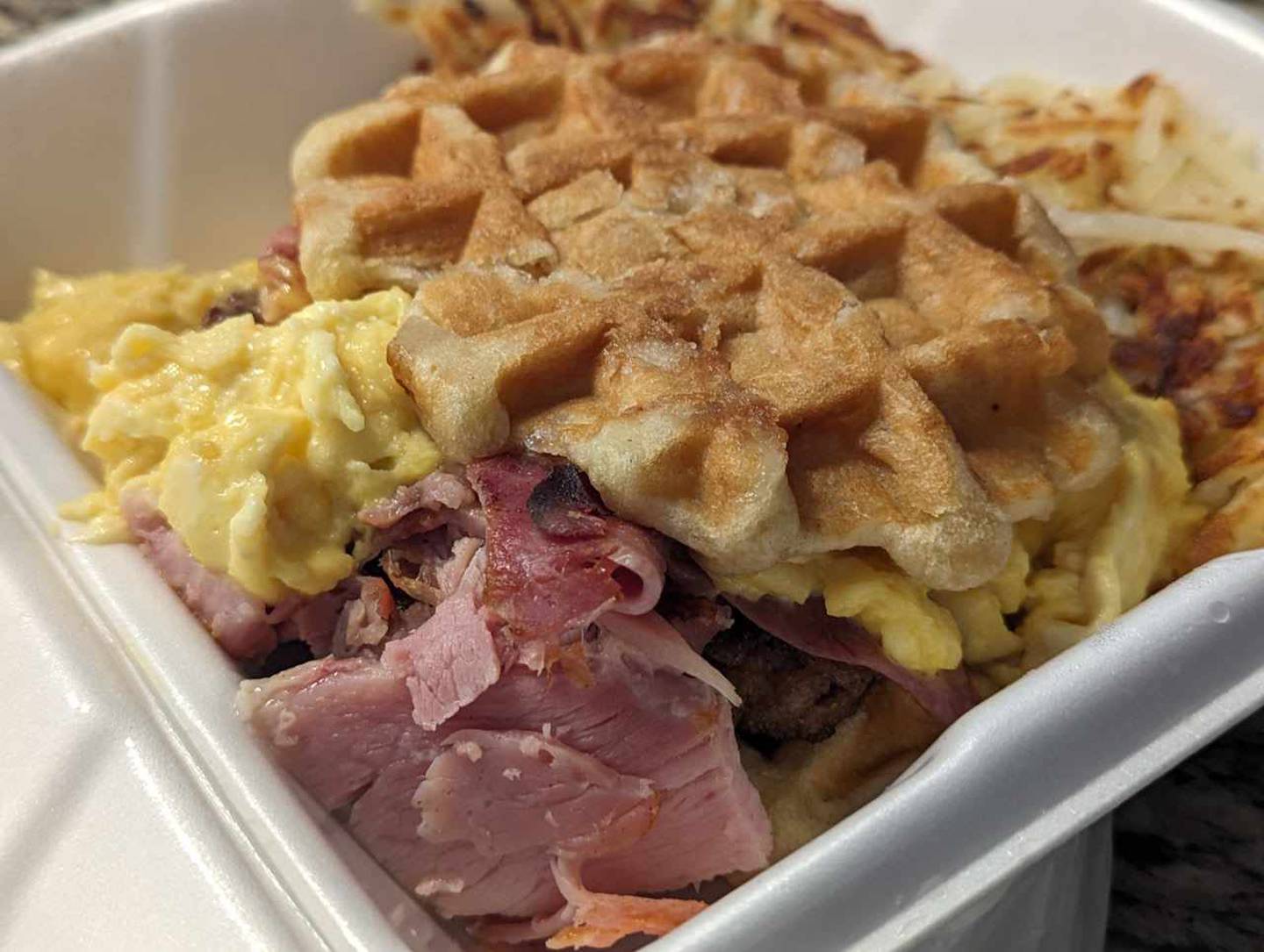 The Sugga Baby was so big it could feed at least two – maybe even three – people. The savoriness of the meat and the cheesy eggs went really well with the waffles, which had a nice crunch because of the sugar. The side of hash browns was crispy and light on salt.
The entree of cinnamon swirl pancakes at $13.49 was infused with cinnamon butter and topped with cream cheese icing.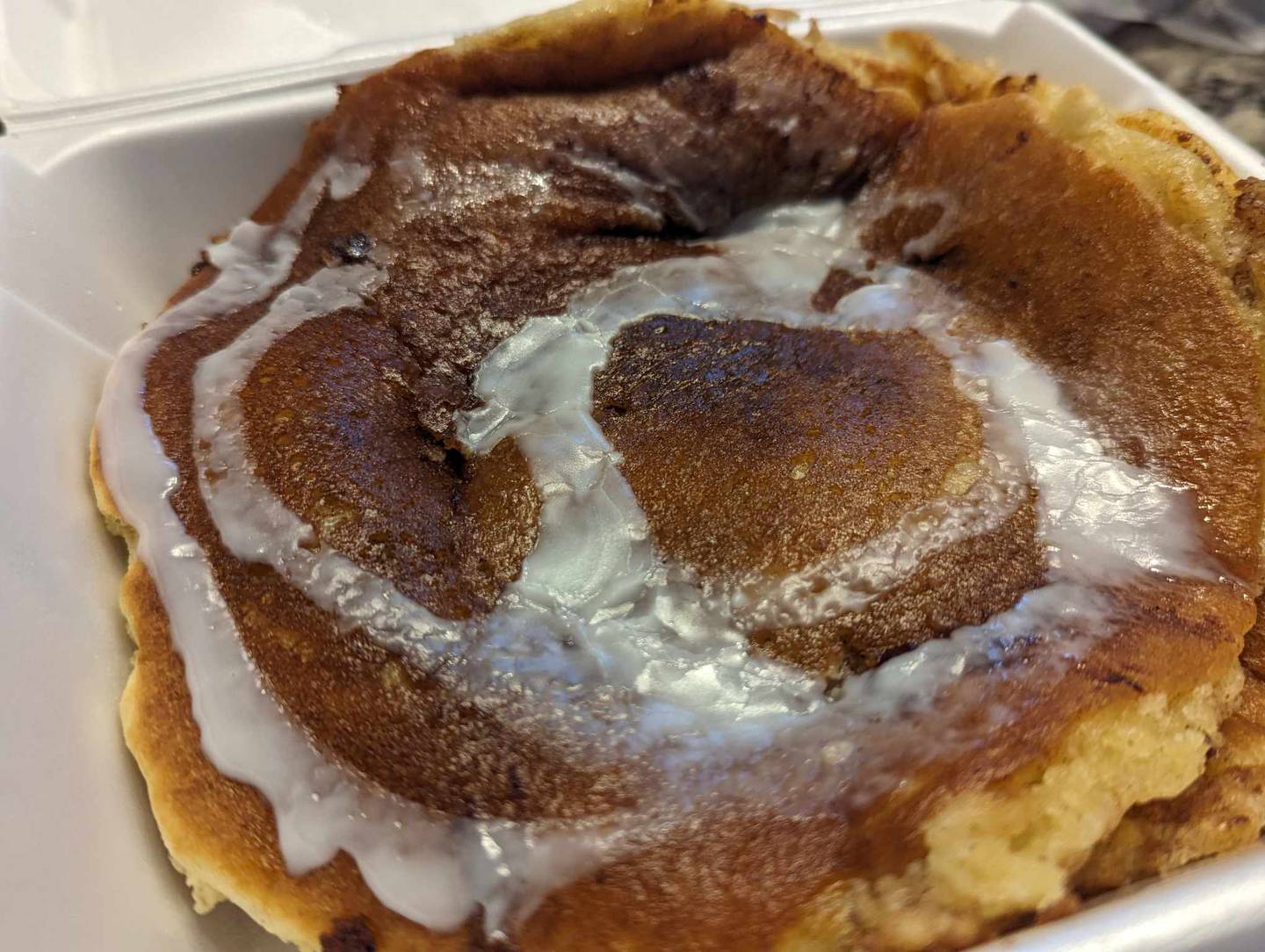 These two pancakes were made for diners with a serious sweet tooth. Yes, they were delicious.
To include a touch of healthful eating, we added two, very plump, juicy and flavorful turkey sausage links as a side for $4.99.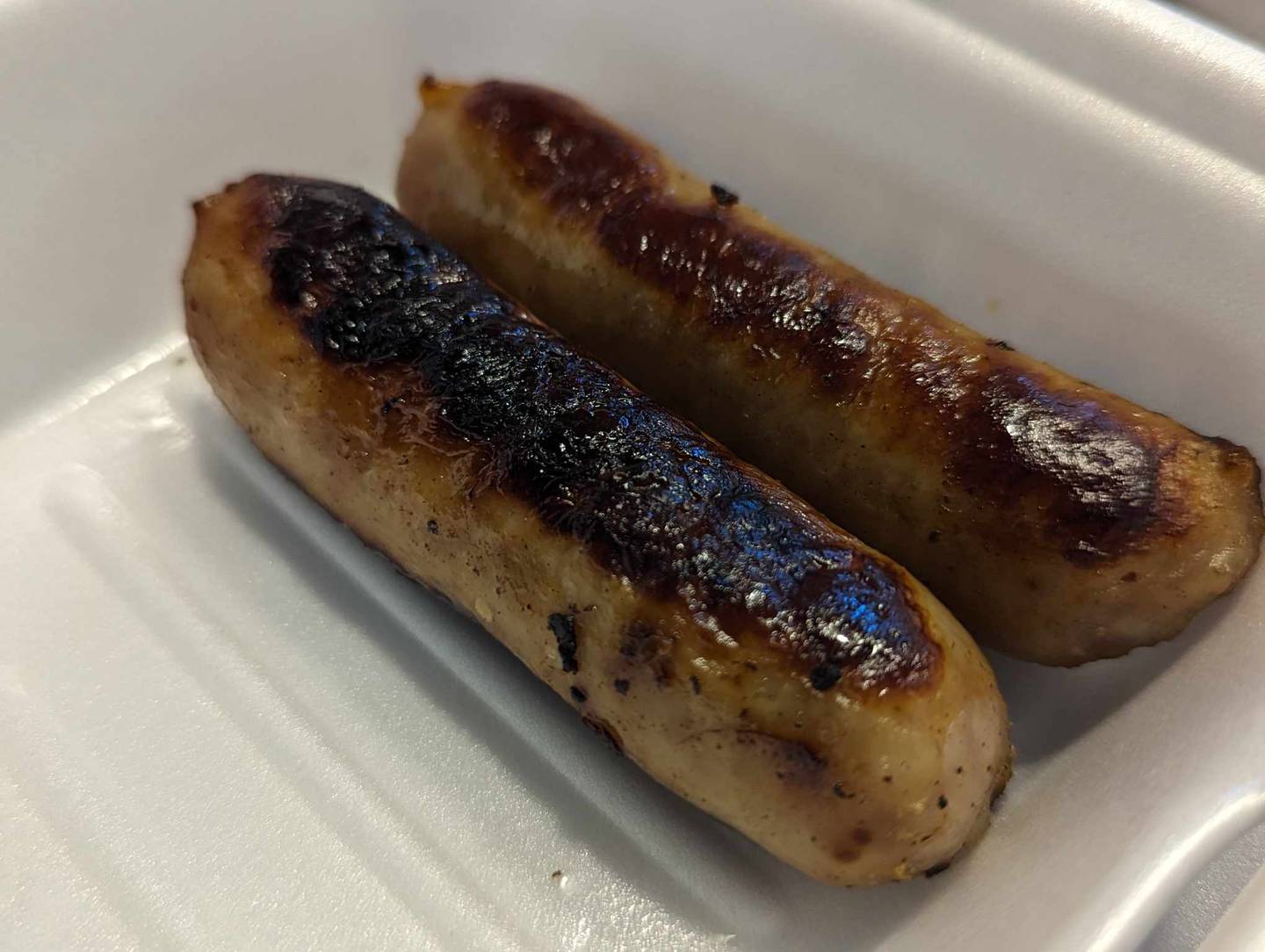 For lunch, we had the Dang Burger with a side of sweet potato fries and the Southern Chicken with a side of crinkle fries.
The Dang Burger for $16.49 was a bacon mushroom burger with Gouda cheese and remoulade sauce. The burger was cooked medium, exactly as we had ordered it.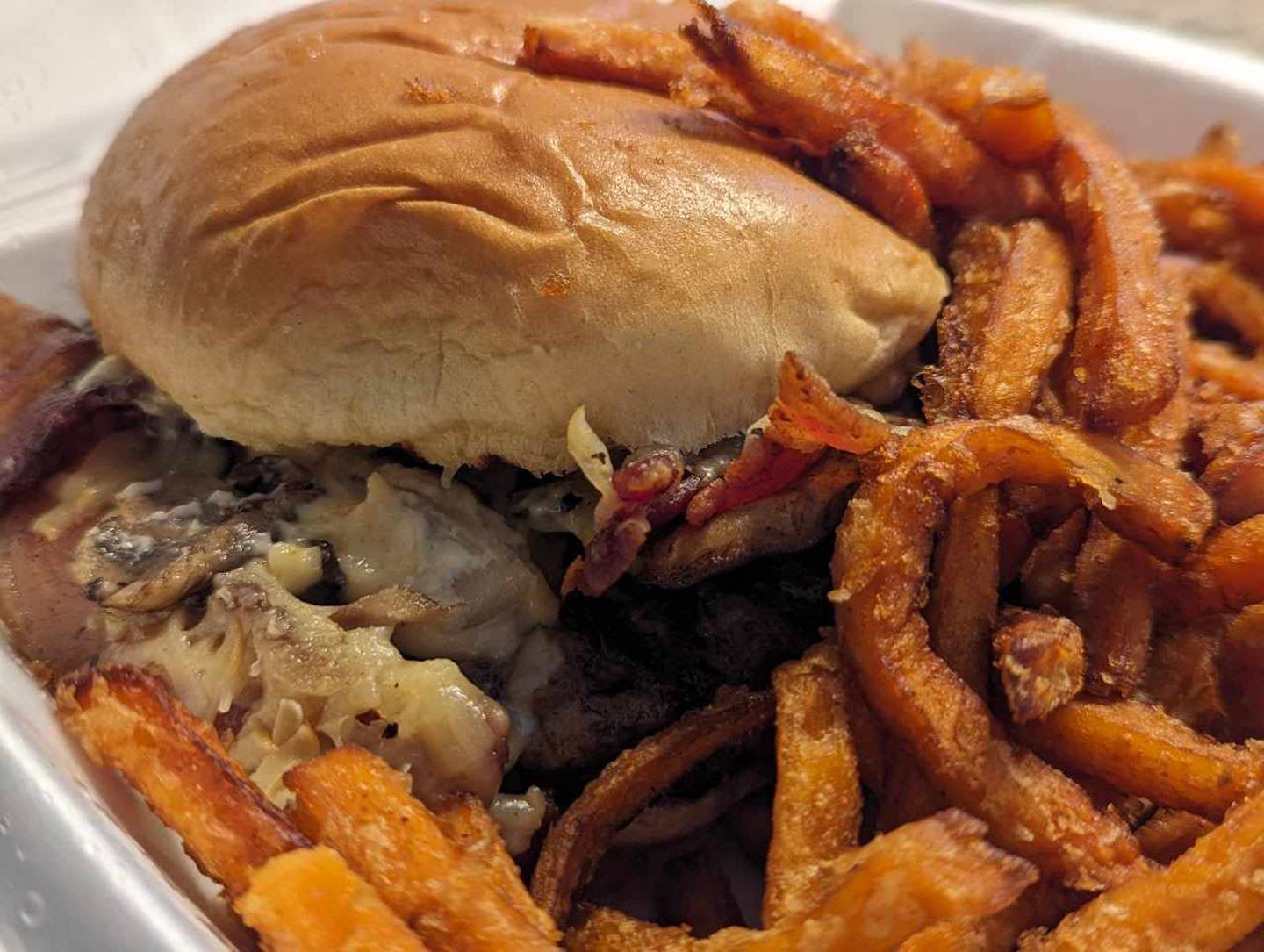 The side salad with the burger had the right balance of crisp green lettuce and fresh vegetables.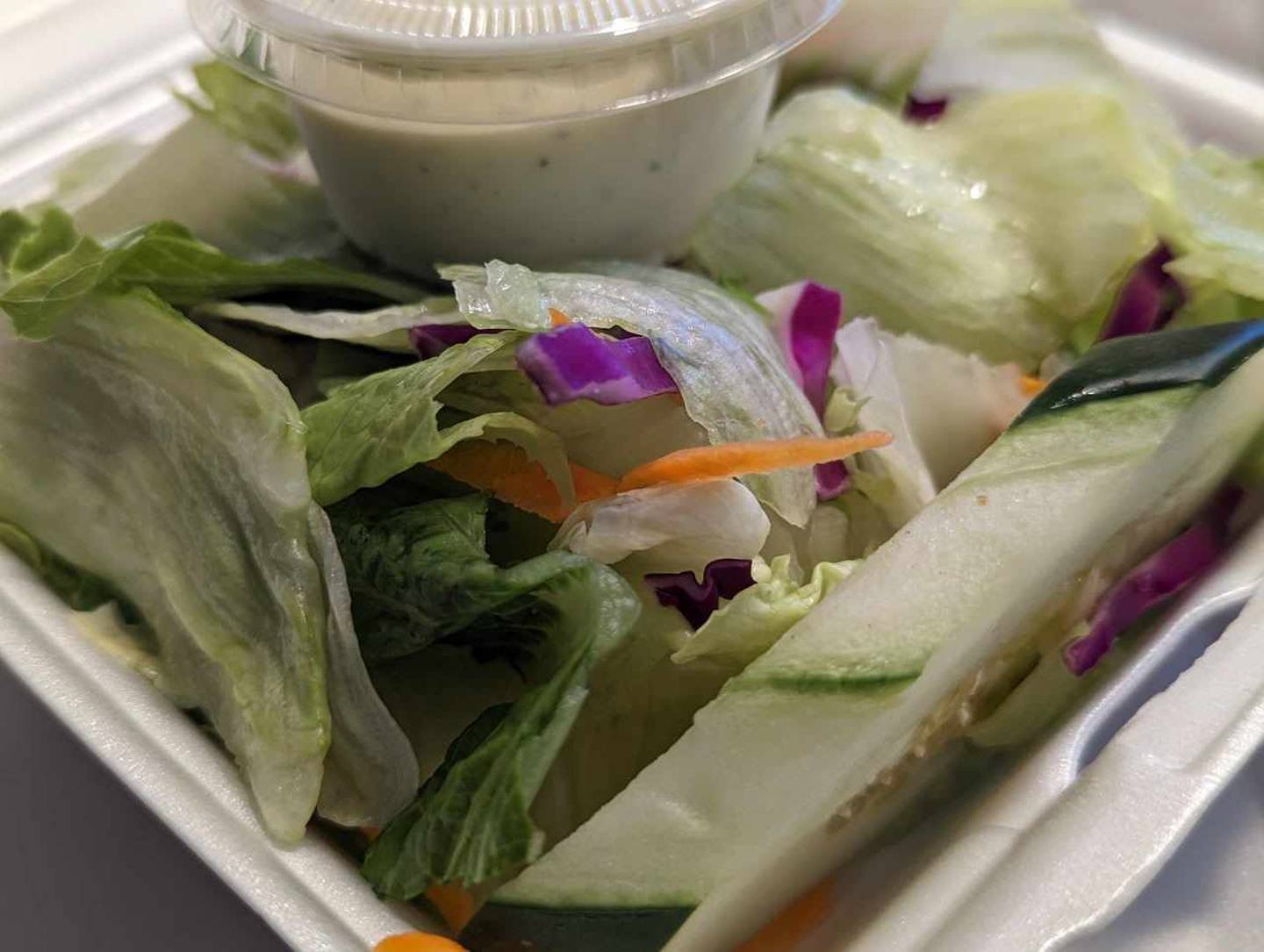 The Southern Chicken for $14.99 was a chicken sandwich with a nice Southern-fried taste.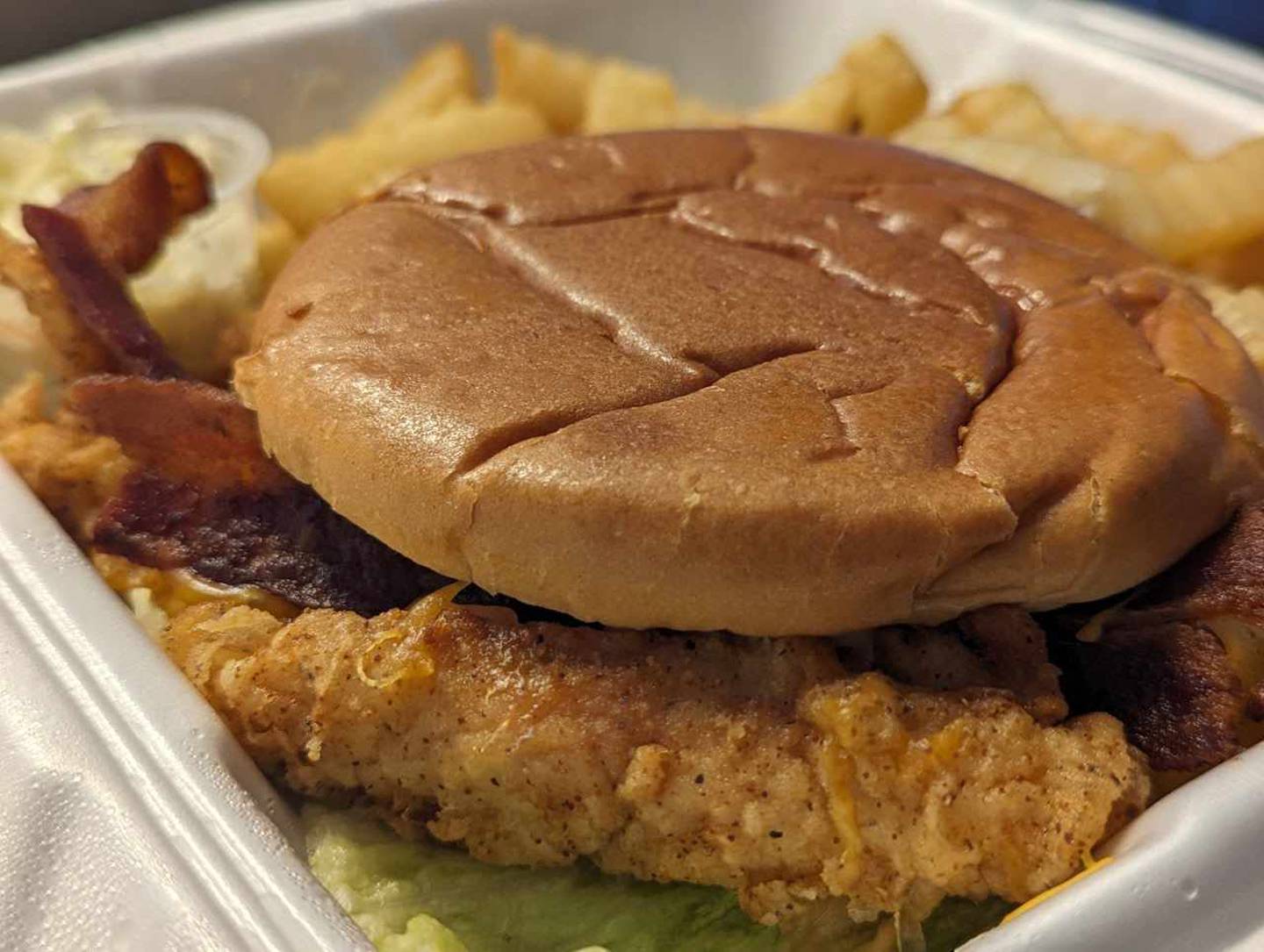 The chicken was cooked perfectly: crispy breading on the outside and tender on the inside. The brioche bun was a nice touch.
The soup at first seemed light on vegetables, but that's only because they were on the bottom. I realized my error once I slid my spoon into the container.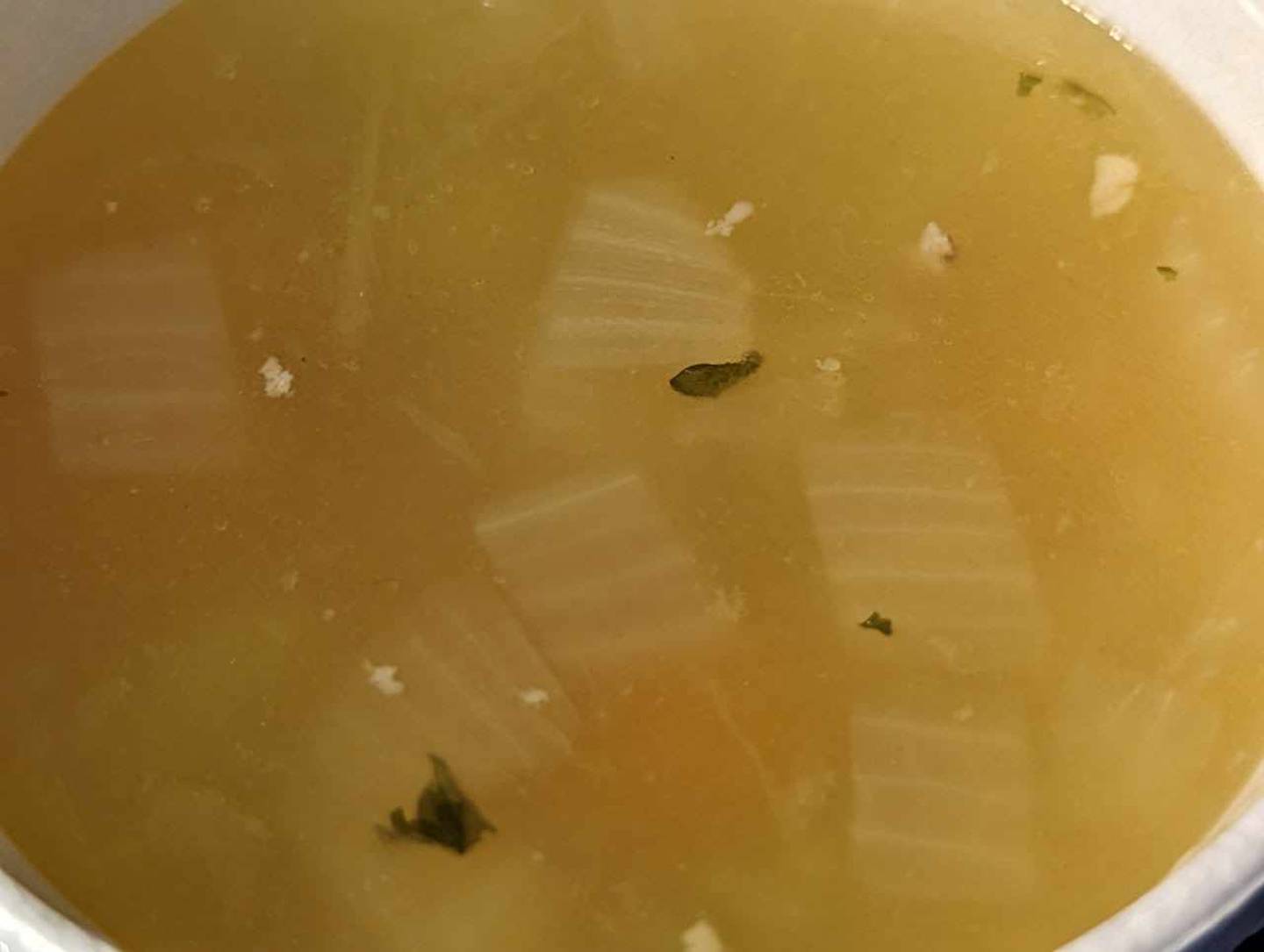 We were unable to get drinks for carryout because that option wasn't available the day we ordered. So next time, we'll opt for the in-person dining experience.
• The Mystery Diner is an employee at Shaw Media. The diner's identity is not revealed to restaurant staff when ordering or picking up the food. If the Mystery Diner cannot recommend the establishment, we will not publish a story.
IF YOU GO
WHAT: The Southern Café
WHERE: 1819 Knapp St., Crest Hill
WHEN: 6:30 a.m. to 3 p.m. Sunday through Saturday
PHONE: 815-744-9001
INFORMATION: southerncafecresthill.com