Surreal.
That's how Deanna Belos, 30, of Homer Glen described taking the stage at Lollapalooza, the four-day music festival that wrapped up Sunday in Chicago.
"I always went when I was in high school and college," Belos said. "To be on the other side of it was very surreal."
Naturally, Belos was nervous – until she walked onstage on Friday afternoon.
"I'm relieved it's over and sad it's over," Belos said.
Belos, founder and singer/songwriter for the punk rock band Sincere Engineer, said the band's booking agent called her in February to tell her the band was invited to play.
"I was super excited," Belos said. "I had to pull over on the highway when I found out."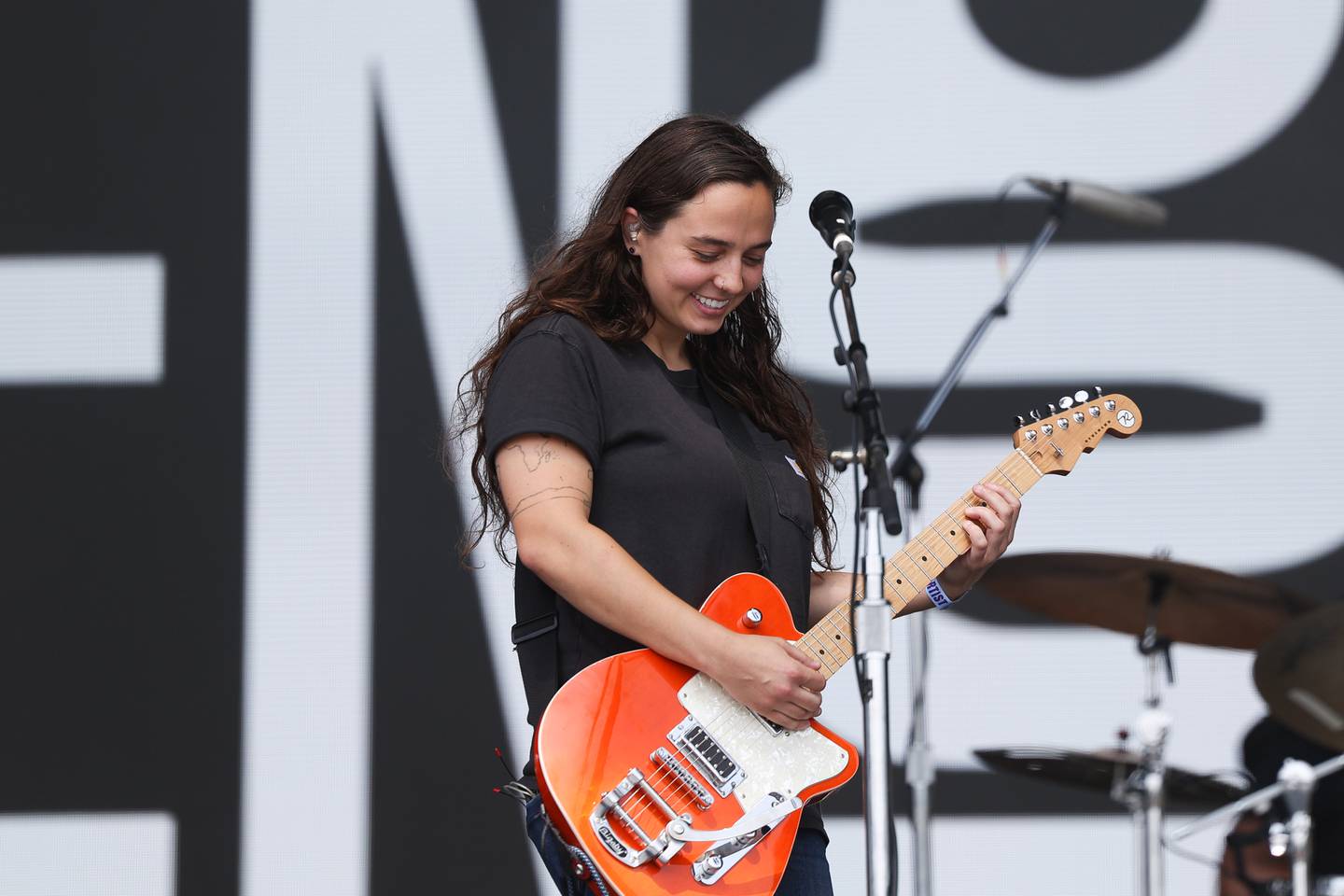 From dental student to punk rock artist
Belos started her solo career in 2015 and got her band going in 2017. A lifelong music lover, Belos had grown up listening to oldies and light and classic rock.
She started taking guitar lessons at age 11 – her idea – at Midlothian Music in Orland Park because guitar "was the coolest instrument," she said.
Belos also discovered punk around the same time and doted on the Chicago band Alkaline Trio, a band she discovered through attending Warp Tour in 2004.
"Their songs are catchy, and their lyrics are clever, and it was just very easy to like," Belos said. "They dressed in black and had an aesthetic that a lot of their fans picked up also."
By the time Belos, who graduated from Carl Sandburg High School in Orland Park, was in college with the hopes of becoming a dentist, she preferred writing songs and playing the guitar to studying.
"Write the kind of music you would want to hear. And be nice to everyone."

—  Deanna Belos of Homer Glen, founder and lead singer of Sincere Engineer
That didn't stop Belos from earning a bachelor's degree in biological sciences from the University of Illinois Chicago in 2014 or a master's degree in laboratory animal science from Eastern Virginia Medical School in 2020.
Punk music simply spoke to her in a way dentistry did not. Belos said she liked the "style and the attitude" of the genre and the accepting and supportive environment.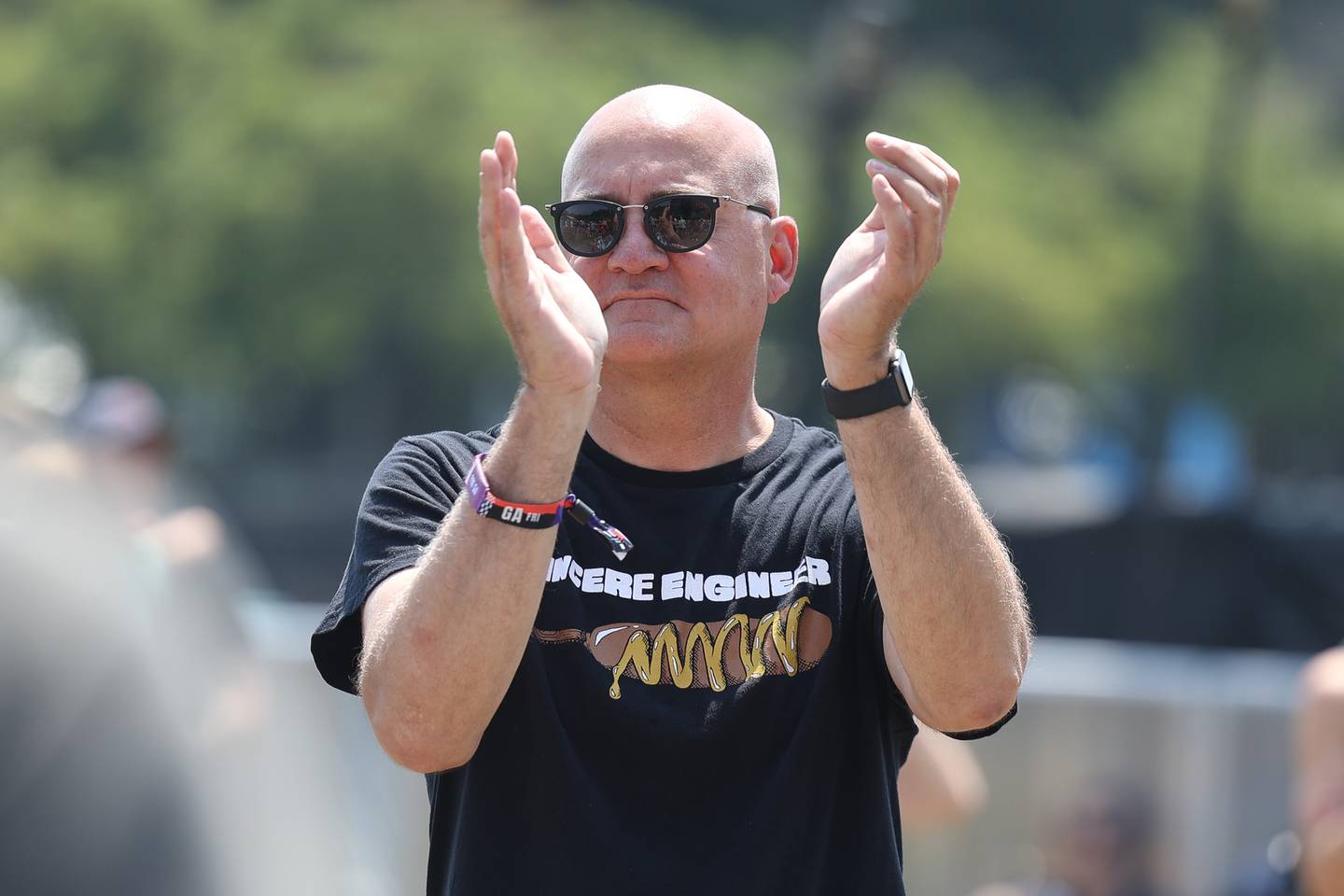 Sincere Engineer: solo act and band
Belos heard the term "sincere engineer" on a podcast about sound engineering, liked how the phrase sounded and adopted it as her professional name, even using it for her Instagram account, she said.
A friend booked Belos her first solo act in 2015, which was well-received, even though Belos said the show "was just for fun." But that show led to another and then another, and Belos liked the ease of booking small shows as a punk music artist.
"It's an environment that's welcoming of new artists, especially in Chicago," Belos said. "It doesn't have to be perfect to be punk, I think."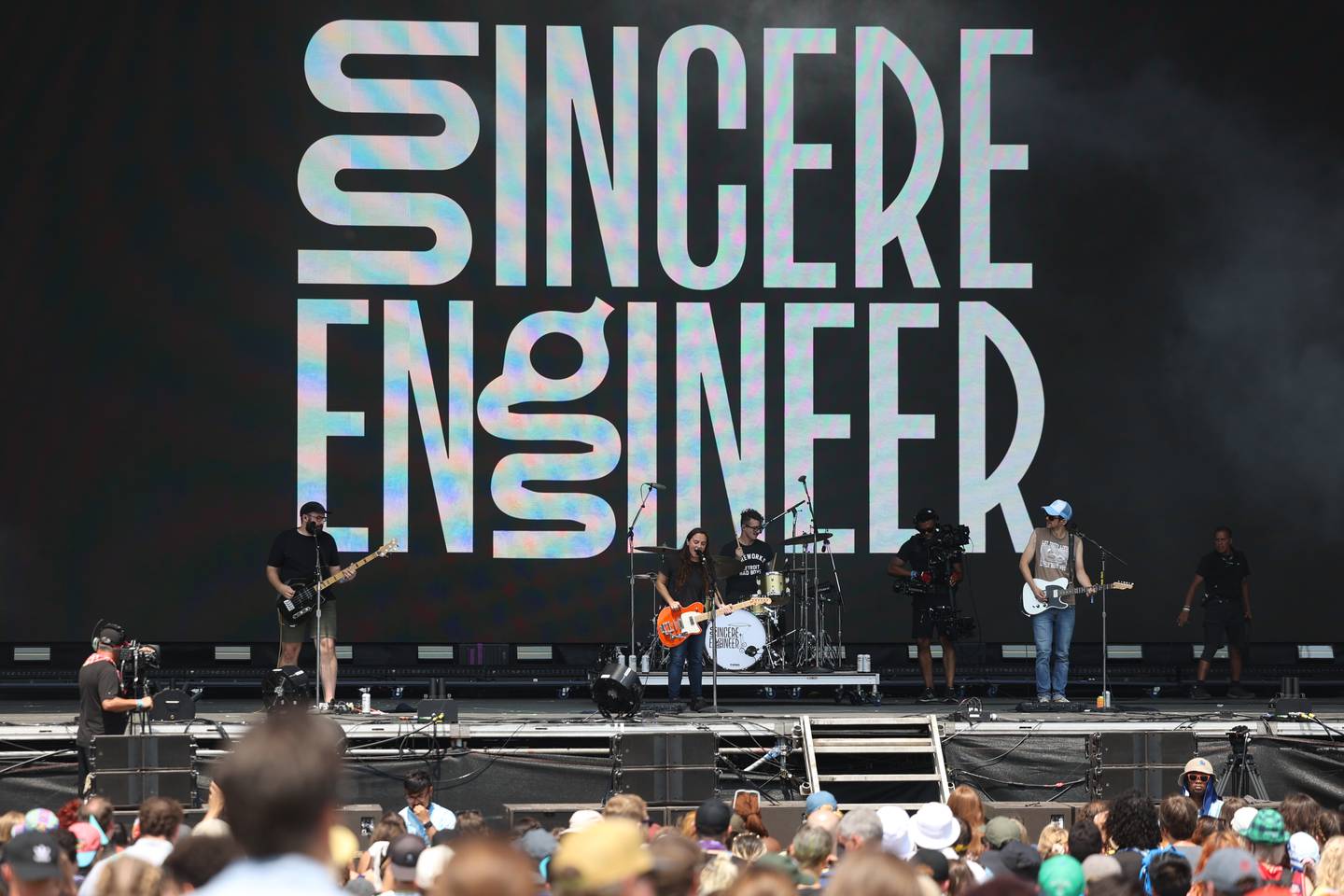 Belos said she met music producer Matt Jordan at one of those shows, who lined up a team for her band, also called Sincere Engineer. Jordan helped the group record their songs into a full-length album called "Rhombithian," which was released in October 2017.
"And that's how it all started," Belos said. "I'm very thankful for him."
Recording that album took a year. Belos was working full-time during those early years, first as a quality control specialist at a bottling company and later as a lab animal technician at Northwestern University.
That left the only time for recording during the evenings and on weekends, she said. But the album catapulted Belos in the right direction for her.
"We did a few small runs in the Midwest, and we got a booking agent in 2018 – maybe – and then we started touring more often, and bigger tours," Belos said. "We've done Europe twice now. We've done Canada a little bit and Riot Fest twice – 2018 and then 2022."
Riot Fest is a three-day, independently owned, punk rock music festival in Chicago. This year's festival is scheduled for Sept. 15 to 17.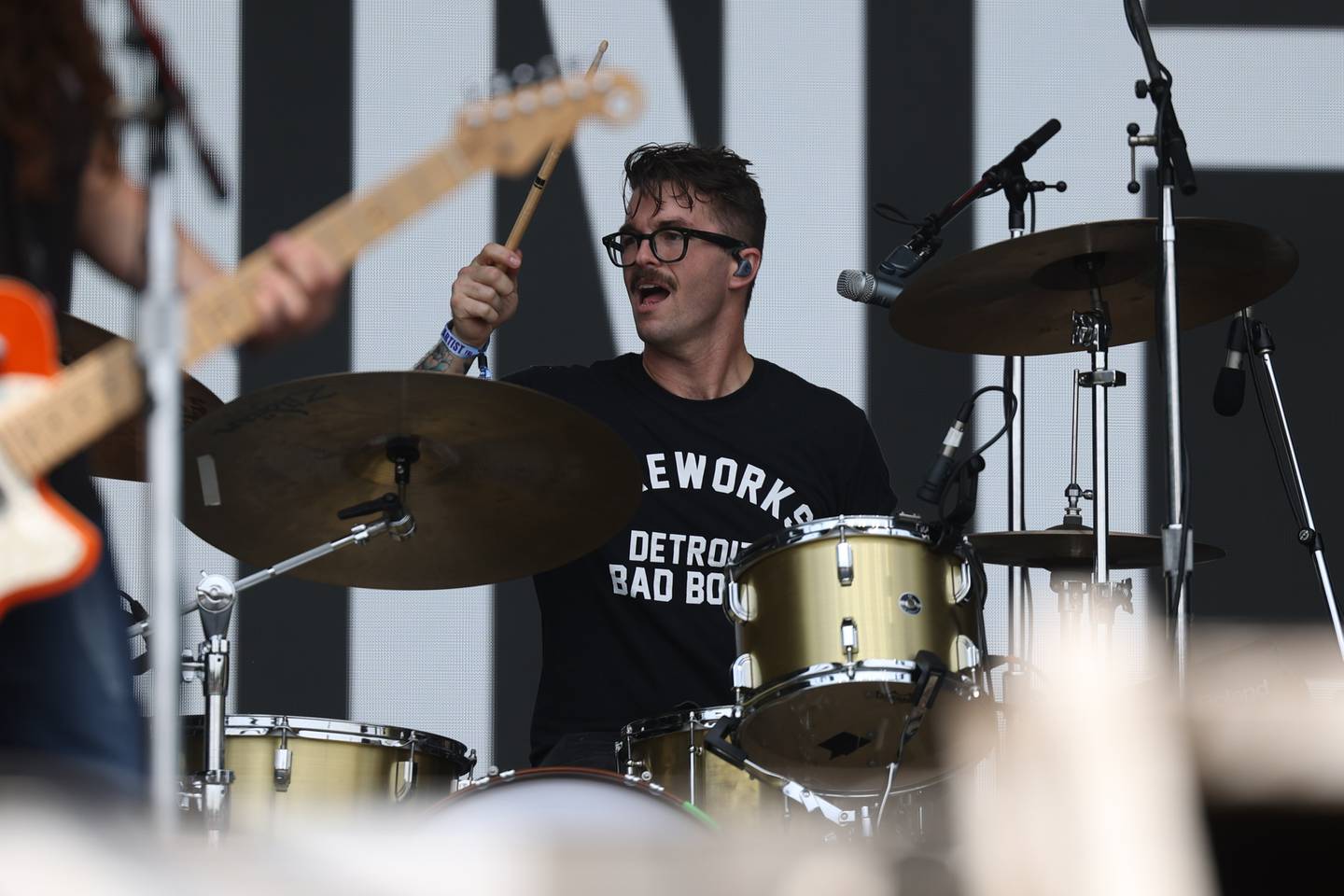 One of Belos' favorite performing memories is when dedicated fans formed a corn dog circle pit when Sincere Engineer performed their song "Corn Dog Sonnet No. 7."
"It made me cry to see it," Belos said.
Sincere Engineer will release its latest album, "Cheap Grills" on Sept. 22. Needless to say, Belos no longer regrets not getting into dental college.
That closed door was "a blessing in disguise," she said.
"It was a little hard for me to get over the fact I didn't get in," Belos said. "I looked at it as failure for a long time. But I'm totally happy now."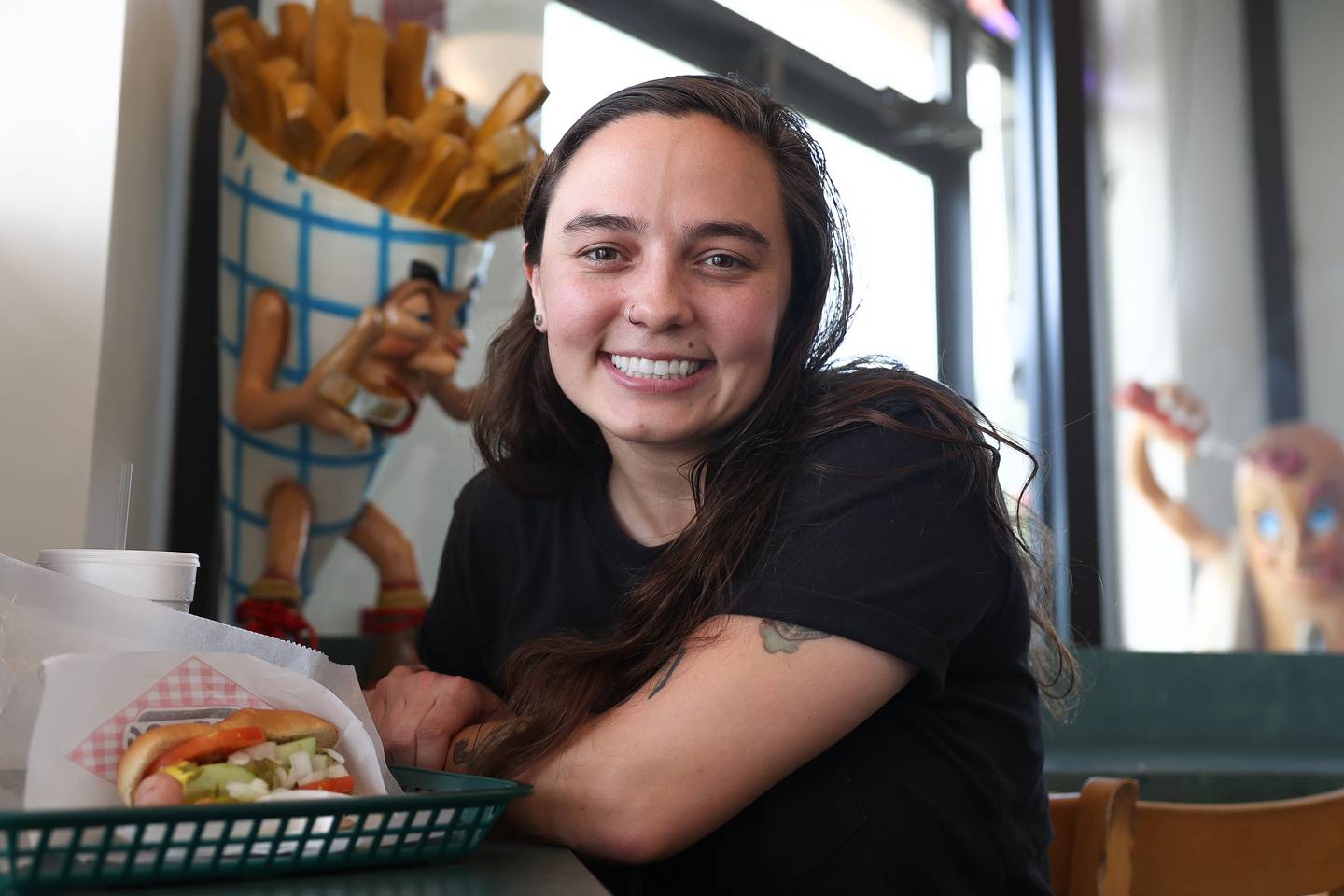 KNOW MORE
Inspiration for songs: "Just my daily life. And if I hear somebody talking about something that I think is kind of poetic, I jot down the idea and see if I can do anything with it later. And then I take it to my bandmates to come on in and bring their ideas after the song is fleshed out already."
Favorite song: "This new one, 'Anemia,' which came out a couple days ago. It's my favorite one at the moment. It's fun to play live and I think, for somebody who has not heard of us yet, it's an easy-to-like song that can win over a new fan. It's also cathartic for me and how I view myself in the world."
Words of Wisdom: "Write the kind of music you would want to hear. And be nice to everyone."