Cheap Trick covered the Slade hit "When the Lights are Out" on its 2009 album "The Latest."
But on Jan. 20, Cheap Trick's lead guitarist Rick Nielson will "flip the switch" that will light up a 24-foot handmade guitar sculpture on top of the Illinois Rock & Roll Museum on Route 66 in downtown Joliet, Ron Romero, the museum's executive director.
The sculpture even has a name: GIGANTAR.
The museum will host GIGANTAR's celebratory lighting ceremony at 5 p.m. Jan. 20 outside the museum at 9 W. Cass St. in Joliet. The public is invited to the 30-minute ceremony.
Romero said the museum invited Nielson to "flip the switch" because the museum is "going to be the home for Illinois musicians."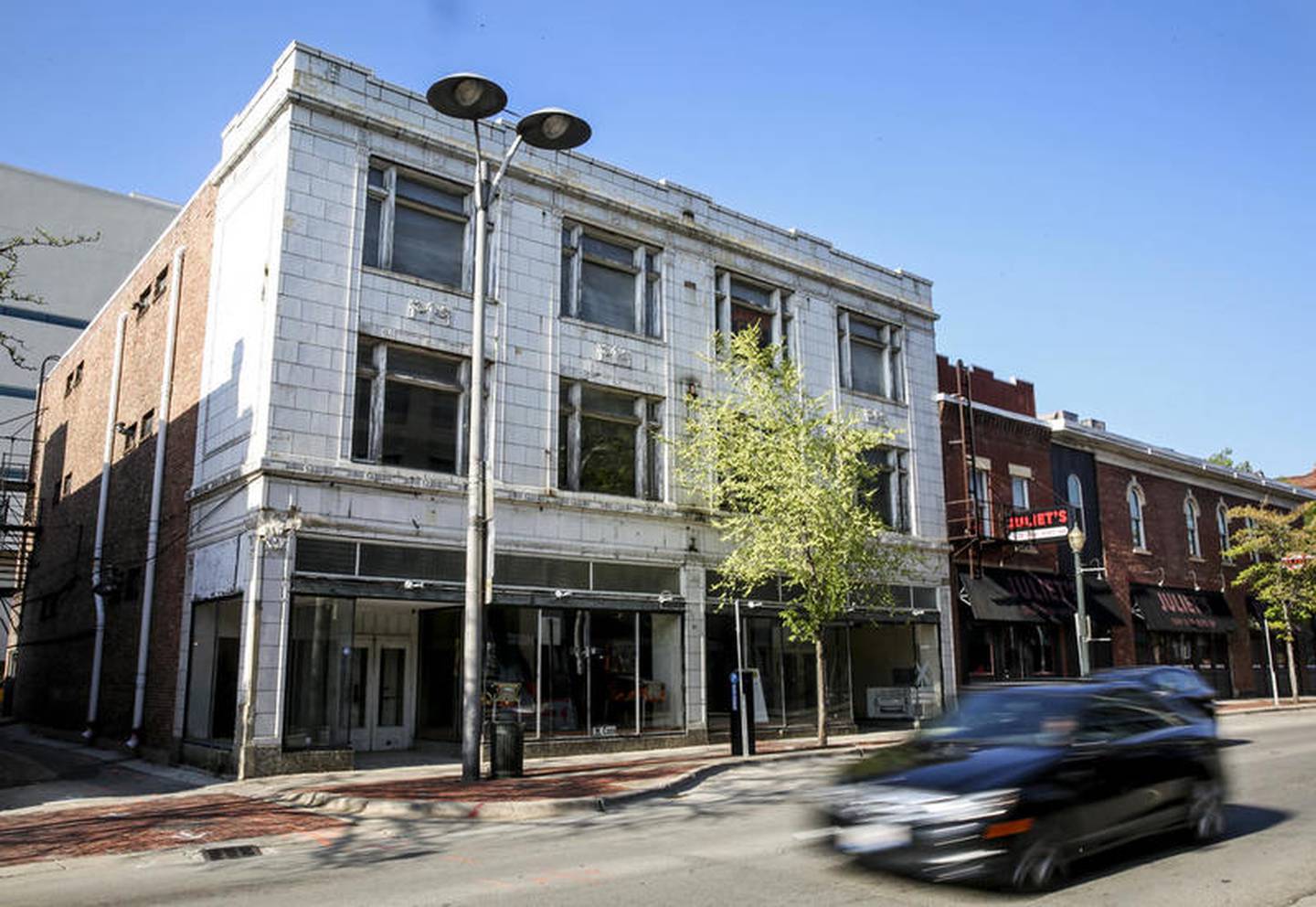 "And Cheap Trick is certainly a big part of music from Illinois," Romero said.
Other Illinois museums are scheduled to appear, too, according to a news release from the museum.
The museum commissioned renowned artist Shannon MacDonald to create GIGANTAR. McDonald's clientele include The Beatles' Hard Day's Night Hotel, Rick Nielsen/Cheap Trick, Sylvester Stallone, King Features Syndicate, Steven Tyler/Aerosmith, the Spielbergs, The Cavern Club, Graceland, James Dean Foundation, American Airlines, Rock and Roll Hall of Fame and Rick Derringer, according to MacDonald's website.
GIGANTAR's lighting ceremony is not a ticketed event with meet and greets with Nielson and refreshments, although Nielson may say a few words, Romero said.
The celebratory lighting ceremony is simply a variation of the traditional ribbon cutting or unveiling a new display sign, Romero said.
"It's hard to have an unveiling when the guitar is 25 feet tall and standing on top of a building," Romero said.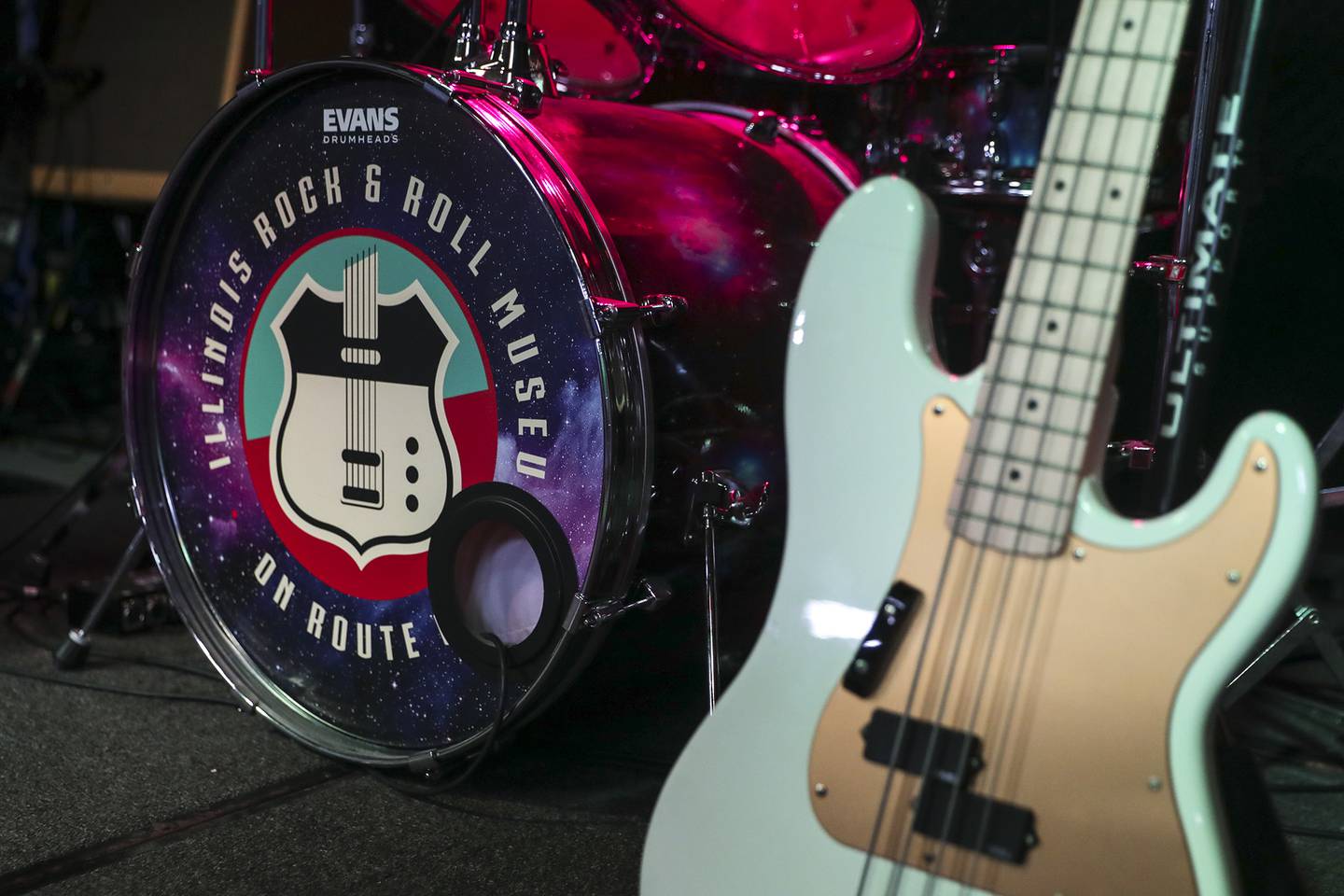 GIGANTAR's inner structure was created from a high grade commercial aluminum, that weighs considerably less than a steel frame might, Romero said.
"We're talking 10s of 1,000s of pounds," Romero said. "This weighs 1,600 hundred pounds – as opposed to 16,000 pounds."
GIGANTAR's outside is made from "some kind" of sheet metal, Romero said.
"But it's all hand-sculpted," Romero said. "The paints are what they call 'green paints,'" Romero said. "Not the color green, but safe for the environment."
Despite its large size, GIGANTAR was built to scale of an actual guitar," Romero said.
"The frets are where frets should be on a guitar," Romero said. "We could take a copy of this and make a guitar that would play."
Romero said GIGANTAR was possible due to a $90,000 grant the museum received from the Illinois Department of Commerce and Economic Opportunity to promote Route 66, especially in light of Route 66′s centennial in 2026.
"And what we wanted to do with it was create something iconic on Route 66 and here in Joliet," Romero said.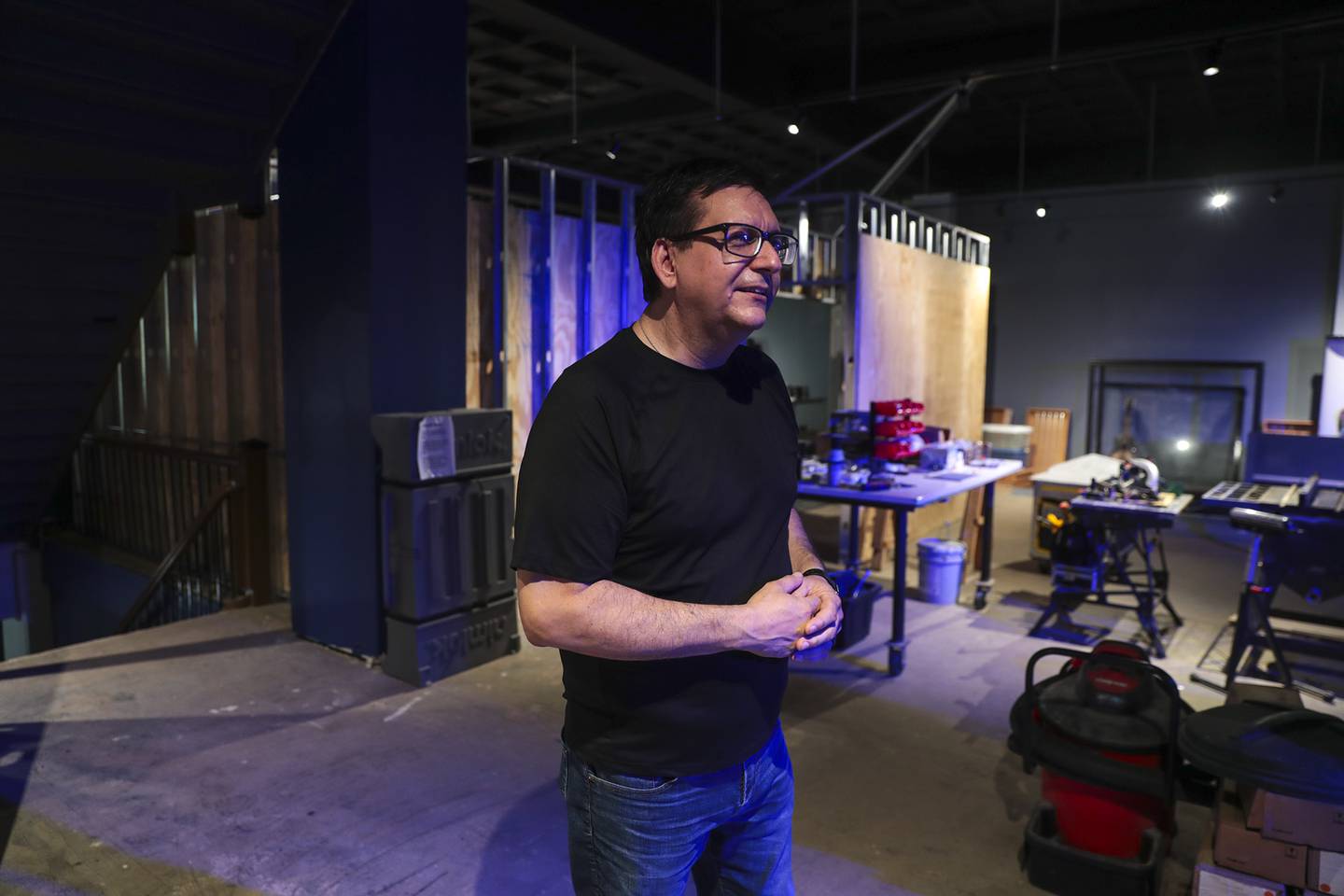 Romero said the project cost "well over $100,000," but some sponsors who "really believe in the downtown" helped make up the difference."
Still, much work and planning went into GIGANTAR even before the museum received the grant last summer, Romero said. This included getting approval from the Joliet Historic Preservation Commission and the city of Joliet. The museum also had to ask for "a variance for such a large sign," Romero said.
"There were a lot of little steps we had to go through to make sure we could do it," Romero said. "It was a tremendous amount of work."
McDonald originally thought she could complete GIGANTAR by November, Romero said. But shortages in materials and shortages in logistics to move the materials resulted in delays, Romero said.
"It was a challenge and I quite a bit of sleep over it," Romero said. "There was so much – not just the logistics – in creating this…we wanted to produce something people could be proud of in Joliet."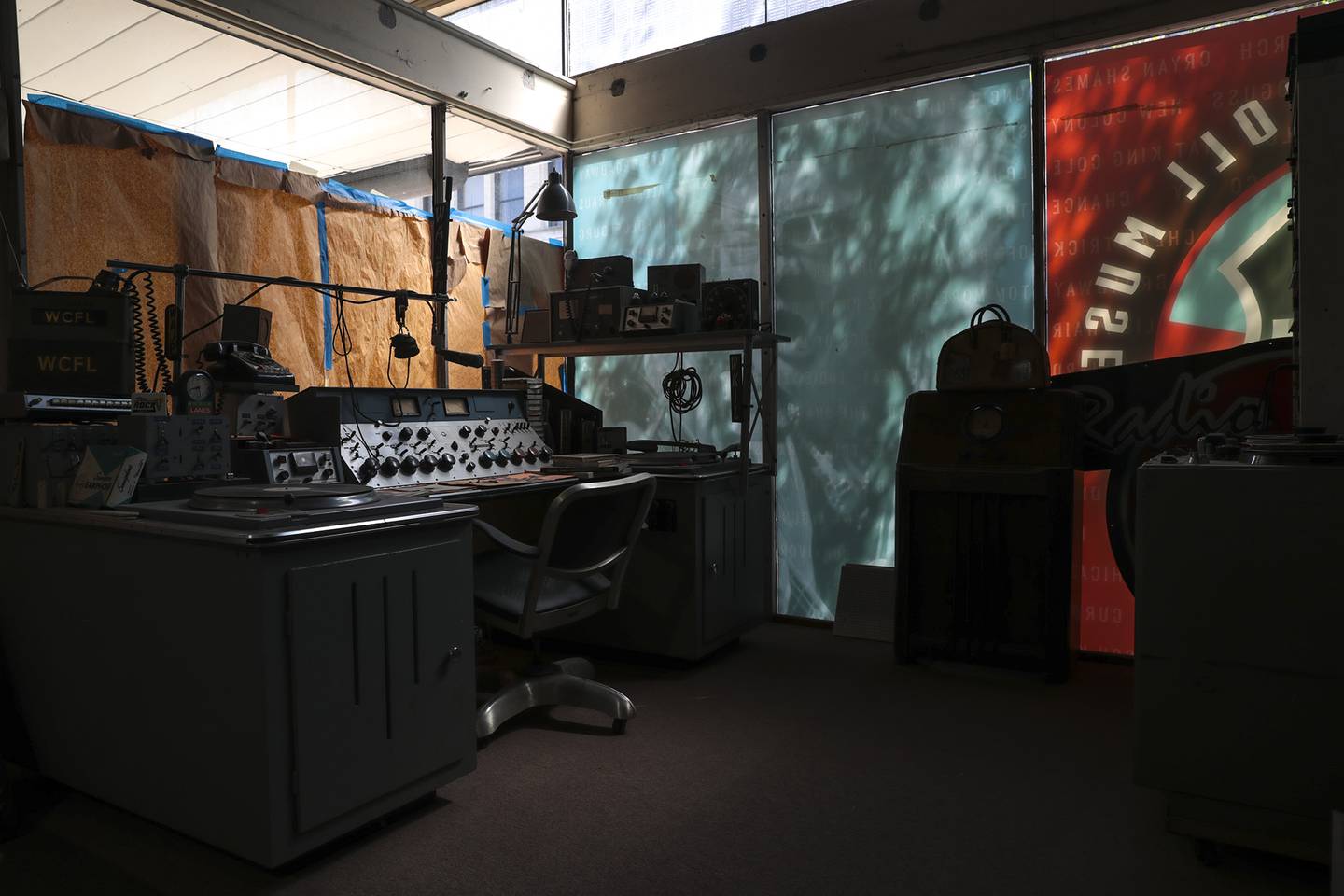 GIGANTAR's travel to the Illinois Rock & Roll Museum on Route 66 will take nearly a week. The journey begins on Jan. 14, with a 'celebrity-fill launch party at the legendary Stone Pony in Asbury Park, New Jersey, according to the news release from the museum.
From there, GIGANTAR will make stops in downstate Illinois and then travel north on Route 66 to Joliet and to the museum, its permanent home, Romero said.
Romero said the museum is his "little boy's dream" for Joliet. And while the actual museum building still needs work, the dream that started becoming a reality in 2016 is really happening and on a grassroots level, he said.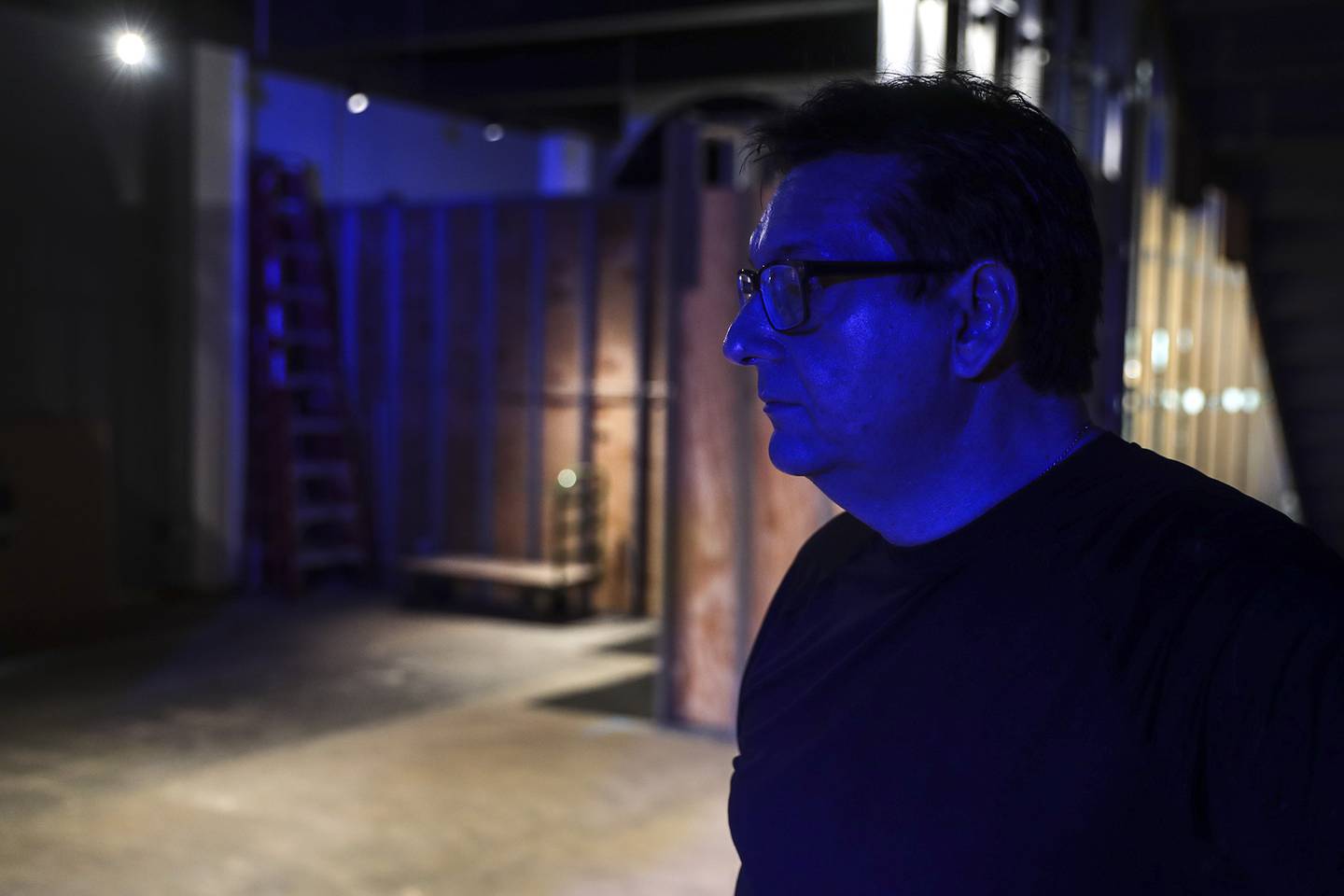 "I have an absolute love for music and respect the musicians that came from Illinois and understand the Illinois musicians' influence on the world," Romero said. "And it [that influence] has gone unrecognized for too long."
For more information about the Illinois Rock & Roll Museum on Route 66, visit roadtorock.org and theshannongallery.com.