Joliet — While Joliet Township has been awarded an $8.6 million state grant for migrant services, the money will not be paid until a grant agreement has been completed, according to state officials.
Many residents in Joliet have been in an uproar following Illinois Gov. J.B. Pritzker's announcement Friday that Joliet Township was one of six local governments that received grant money to provide services for migrants, many of whom are Central American asylum seekers.
City officials asserted at a Joliet City Council meeting Monday they were surprised by the announcement. Several council members and Mayor Terry D'Arcy have vowed to block the $8.6 million in state funding, stating that an influx of migrants would overburden city services like police and schools.
On Tuesday, Rachel Otwell, spokesperson for the Illinois Department of Human Services, said that while the grant award has been made to Joliet Township, the award is "subject to both an updated budget and entering into a grant agreement."
"No grant monies are paid until a grant agreement has been completed," Otwell said.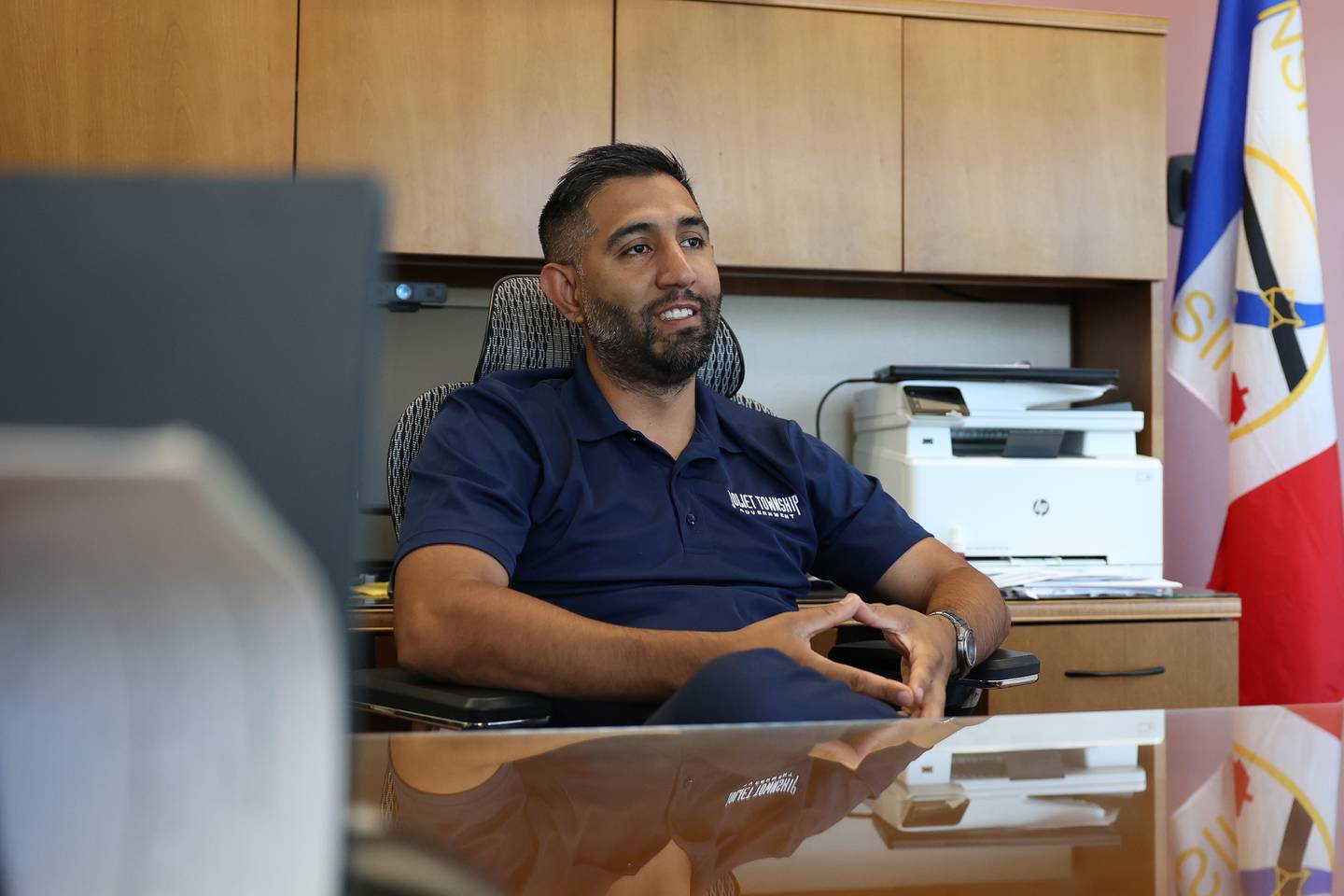 As part of the process, the Metropolitan Mayors Caucus, as the "administrator and monitor of this program," will ask Joliet Township to provide additional information on any listed support and partnerships and, once confirmed, how they will support asylum seekers, Otwell said.
Joliet Township Supervisor Angel Contreras has yet to respond to calls and emails regarding the grant funding.
The outcry at city hall
While Contreras has not been talking, city of Joliet officials have.
Mayor Terry D'Arcy at a City Council meeting on Tuesday said Contreras is expected to make a statement on Wednesday.
The mayor and council members, who said they have been getting hundreds of calls, texts and emails from constituents opposed to a program for asylum seekers, have devoted many of their comments to emphasizing that the city of Joliet is a separate unit of government than Joliet Township.
The city had noting to do with the grant application, but it was written in such a way to make it look like the city was on board, D'Arcy said.
"It's almost a fraud that they put our names on this," D'Arcy said.
"We will do everything we can to stop this from happening," council member Sherri Reardon told residents who came to the meeting to speak out against the asylum funding.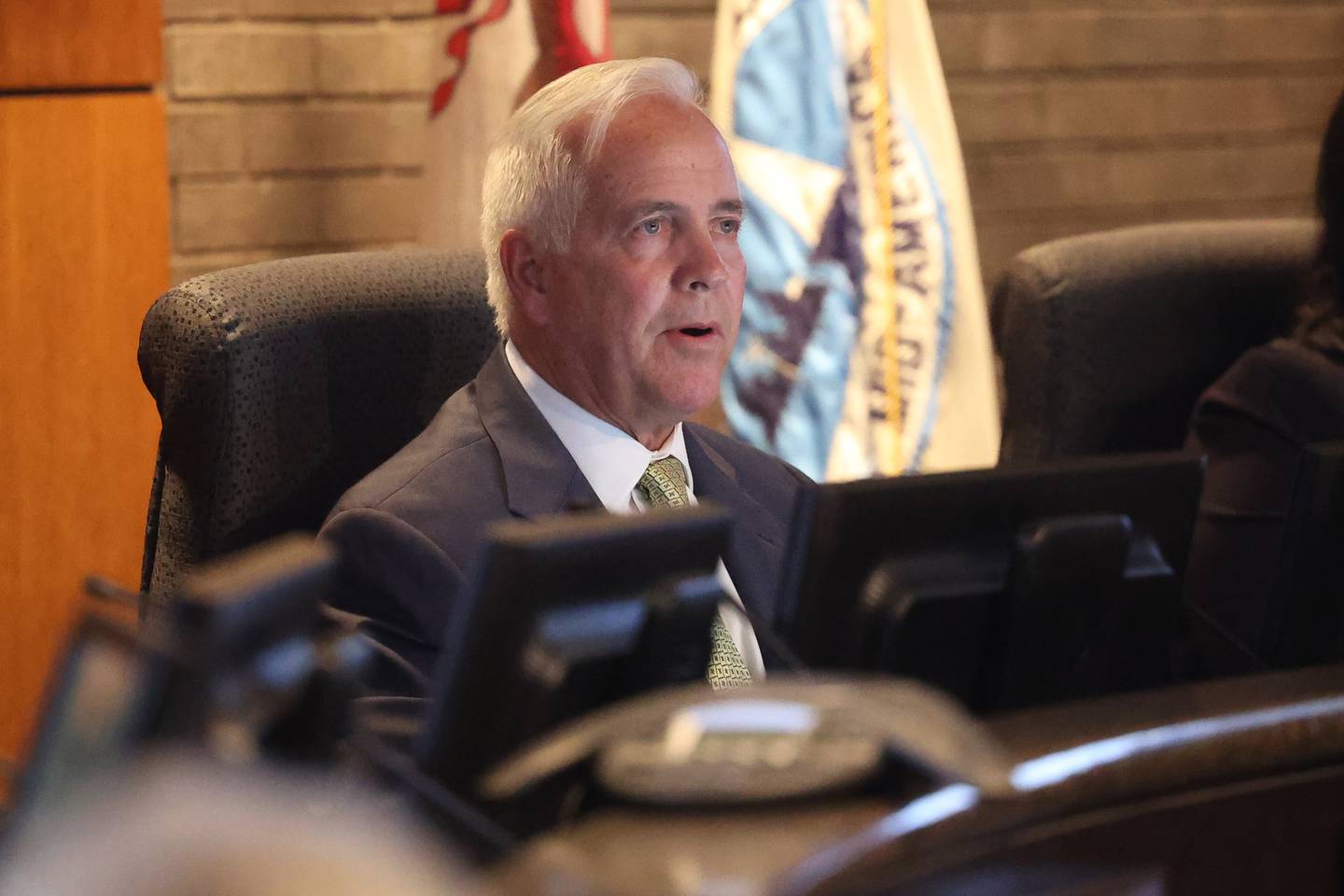 Details on the $8.6 million grant
The application for the grant was submitted by Joliet Township on Sept. 15.
Joliet Township submitted the application with a Memorandum Of Understanding from the Will-Grundy Medical Clinic in Joliet and Southwest Suburban Immigrant Project in Bolingbrook, according to a source.
City officials have distanced themselves from the grant.
D'Arcy on Monday said his office and Joliet Fire Department did not enter into memorandums of understanding, suggesting that they were included in the grant application. Without actual MOUs from the mayor and fire department, D'Arcy said he believed the grant application to be invalid.
D'Arcy has called on Contreras to withdraw the grant application.
Joliet Township does not need to move forward with the funding. They can decline the award and choose not to enter into a grant agreement, state officials said.
Are there migrants and asylum seekers in Joliet?
The Illinois Department of Human Services has no specific number on asylum seekers in the city, Otwell said. She said asylum seekers "may have migrated to Joliet as a part of their own resettlement process."
Joliet police Sgt. Dwayne English, spokesperson for the Joliet Police Department, said the department is not aware of any migrants housed in Joliet. They have not responded to any calls for service regarding migrants, either.
At a City Council meeting Monday, Joliet Township Trustee Ray Slattery said he was told by Contreras after asking about the grant that there are 1,200 asylum-seeking families in Joliet.
City officials have not confirmed that number.
D'Arcy said he, too, was given that number by Contreras but was not aware of any issues in the city concerning asylum seekers.
"We don't have any issues right now, and without accepting this grant we won't generate any more asylum seekers," D'Arcy said.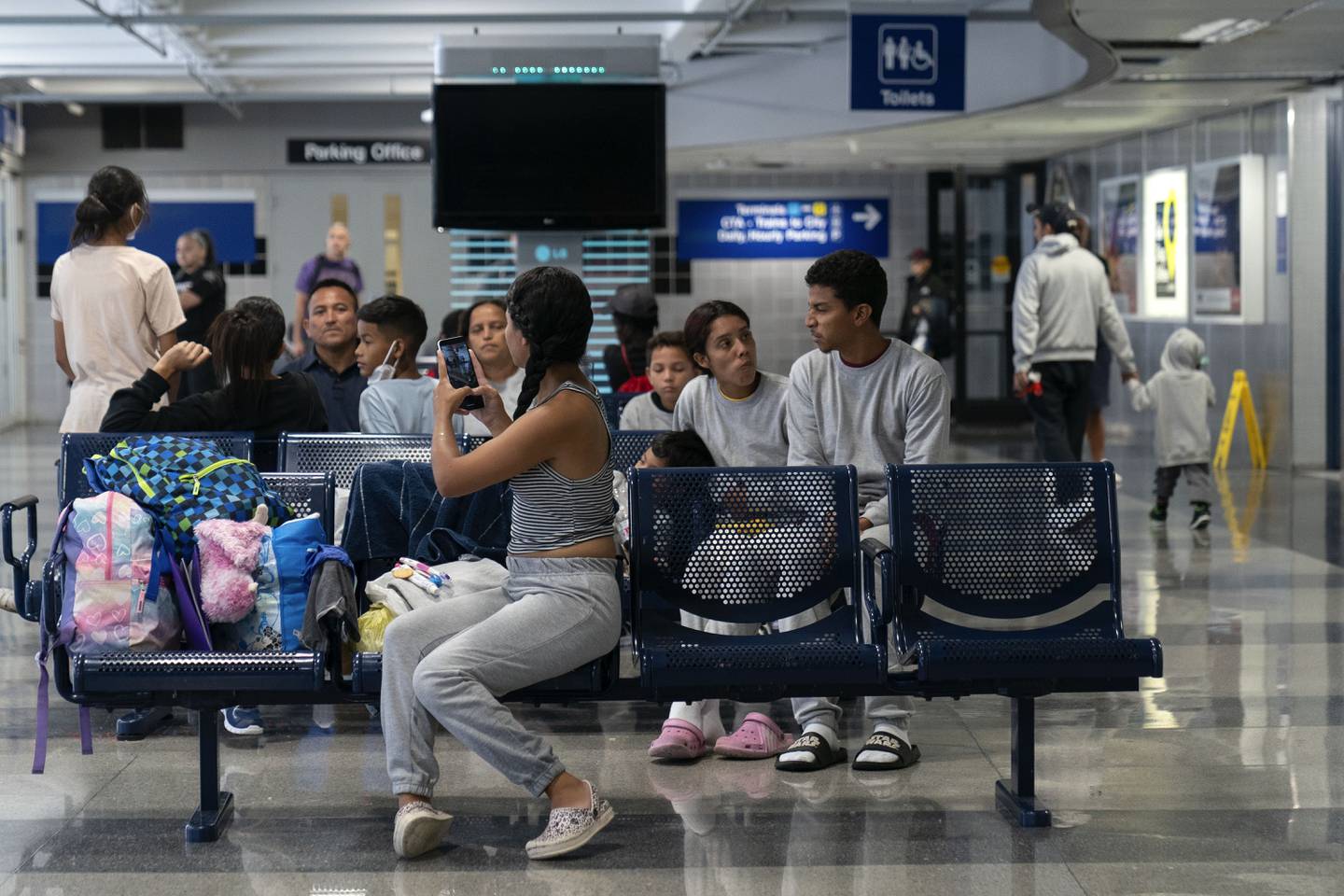 Will County Health Department trying to plan
Despite the city's objections, public health officials are working to come up with a plan if migrants do arrive in Joliet Township.
Will County Health Department's Media Services Manager Kevin Juday said Tuesday morning that the issue "has been moved to the forefront of our discussions" and that the department was "looking into the best course of action to handle the situation."
In an official statement for the department, Juday said "the Will County Health Department just learned of the grant for asylum seekers in the last few days. We are beginning conversations this week with leadership from Joliet Township. Given the fact that these conversations are in the preliminary phase, we are unable to provide any specific details at this time."
Among the unknown details of the meeting was when groups of migrants may arrive in Joliet.
Statewide response
Joliet Township was the second largest grant recipient in Illinois announced Friday, following only the city of Chicago, which is slated to receive $30.25 million for migrant services. The next largest recipient was the City of Elgin, which is slated to receive $1.27 million.
Pritzker announced Monday that he would be asking President Joe Biden for more federal funding and assistance to deal with the influx of migrants, which is expected to increase in the coming weeks.
As reported by Capitol News Illinois, the governor called the strain on Illinois' and Chicago's resources "untenable" and urged the White House in a three-page letter to develop a more organized response for Illinois and other states who are taking on asylum seekers.
"Today, Illinois stands mostly unsupported against this enormous strain on our state resources," Pritzker wrote. "There is much more that can and must be done on a federal level to address a national humanitarian crisis that is currently being shouldered by state and local governments without support."
In a statement, State Sen. Rachel Ventura, D-Joliet, said she was made aware of Joliet Township pursuing a grant to house migrant refugees but was not given details nor involved in discussions. She said she has since then spoken to Contreras and D'Arcy.
Ventura said there is political rhetoric aimed "aimed to enflame the country, surrounding the national Republican political stunt to bring refugees across the border and abandon them in Chicago."
"Many of our social service agencies in Will County and across Illinois are already strained with elevated numbers of people facing housing insecurity, food insecurity, and medical needs. These problems existed and were growing long before the Governor of Texas launched a media stunt aimed at dividing America," Ventura said.
Ventura said she looks forward to hearing what the township has planned with the grant money to "address this crisis."
"It is my hope that cool heads at all levels of government will prevail, and work together regionally to do our part to address this humanitarian crisis," Ventura said.
Since 2022, Chicago, along with New York City and Los Angeles have become heavily targeted by Republican governors Greg Abbott ofTexas and Ron DeSantis of Florida who have sent buses and planes full of migrants from their states to the largely Democratic-run cities.
Pritzker, who has been a staunch Biden ally, urged the president to take a more hands-on approach to the issue by simplifying government processes for asylum-seekers and providing more economic aid, as reported by Capitol News Illinois.
States like Illinois have had to shoulder much of the cost of assisting the migrants being bused from the southern border, many of whom are fleeing political and economic instability in Central America and Venezuela.
In his letter, Prizker wrote that "the burden of funding the state and city have taken on is not sustainable only by our budgets."
According to Capitol News Illinois, the grants announced Friday make up nearly all of the state's $42.5 million in budgeted funds for the cause for the entire fiscal year, which began in July.
I