An $8.6 million grant for asylum seekers awarded to Joliet Township on Friday faced stiff opposition on Monday from city officials and even one township official trying to kill it.
Mayor Terry D'Arcy said he believes the grant will not stand and he has asked Joliet Township Supervisor Angel Contreras to pull back the application for the money.
"We're not going to let this happen," D'Arcy said at the start of a Monday meeting of the City Council, which included some residents speaking against the grant.
D'Arcy said the grant required certain sign-offs from the city, which the township did not get.
Joliet Township is a separate unit of government from the city of Joliet and operates independently. But D'Arcy said he believes the terms of the grant required certain agreements with the city that were never made.
City officials have said they were unaware Joliet Township was seeking the grant and only learned about it after the governor's office announced the award late Friday.
Contreras did not return calls on Monday seeking comments about the grant.
Township Trustee Ray Slattery told the council at its meeting that the township board did not know about the grant.
"I did not know anything about it until Sunday morning," Slattery said. "I'm sure with the way everybody feels that we will not approve it."
The grant announcement has stirred a strong public reaction, much of it negative.
"I've taken over 100 calls, and no one has been in favor of this," Joliet City Council member Suzanna Ibarra said.
Ibarra said the City Council and mayor "were completely blindsided by this." A township trustee until being elected to the City Council in April, Ibarra said she knew nothing about the township's application for state asylum funding.
Township Trustee Cesar Escutia said a news conference was being planned to provide details on the funding, but a day and time had not yet been set.
"I'm excited about it," Escutia said. "It's a great amount of money that's being made available for immigrants who make up a large portion of the Joliet population."
City officials, however, appear to have a different outlook.
"People are fired up over this," said council member Joe Clement, adding that he has received a couple of hundred phone calls, texts and emails all opposed to the funds and asylum-seekers coming to Joliet. "They are concerned that we don't have the resources now to handle this."
Council member Pat Mudron said any type of temporary housing for asylum-seekers would need approval from the city. The chances that the City Council would approve such housing are "slim to none at this time," he said.
Mudron said he learned of the grant Friday after getting a call from the mayor, "who was very disturbed."
Gov. JB Pritzker's office put out a news release Friday announcing a total of $41.5 million in "awards to local governments in the Chicago region that are welcoming asylum-seekers."
The original news release named six local governments getting the awards, including the city of Joliet. The release later was changed to say that the local funds are going to Joliet Township.
Joliet Township is the second biggest recipient behind the city of Chicago, which is getting $30.25 million. The next highest recipient is the city of Elgin, which is getting $1.27 million. Other recipients are Lake County, the city of Urbana and the village of Oak Park.
"The funds will make it possible for municipalities to provide direct services to migrants who have fled their homes to escape violence and other threats," according to the release. "The funds will be used for shelter and housing support, food, wraparound services, legal support, and health care."
Mudron said among city concerns is that there seems to be no formal plan for how the money would be used.
He said the city in the past week or so received a call from Chicago officials asking whether Joliet could accommodate any asylum-seekers.
"We responded that we were not in a position to do so," Mudron said.
Ibarra said she was concerned that the arrival of asylum-seekers would strain city services for police and firefighters, the school system and local hospitals.
She said D'Arcy met with Contreras on Monday morning to discuss the matter.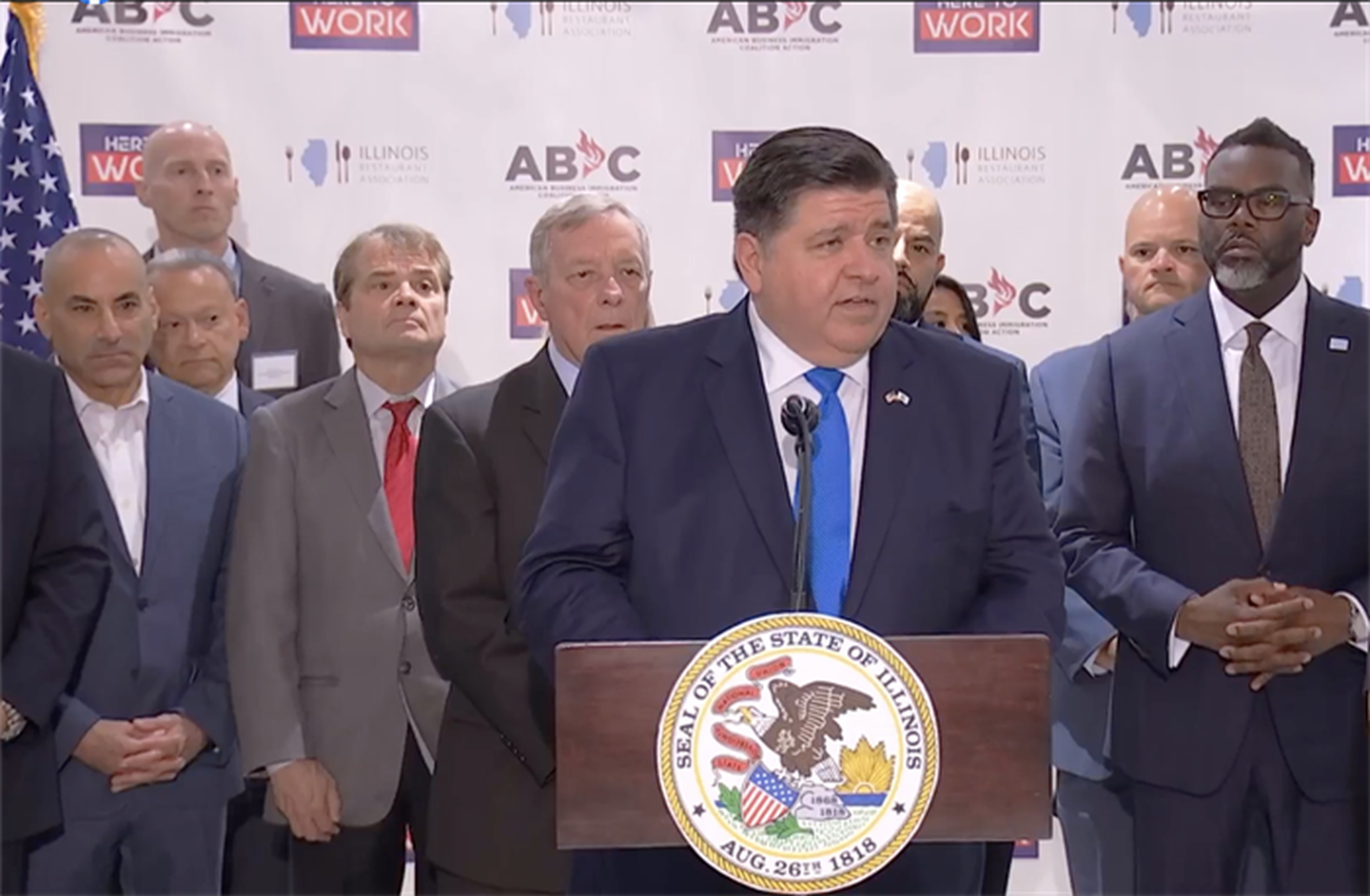 Council member Larry Hug, too, said he has heard constantly from constituents against use of the grant funding.
"My phone has been ringing literally off the hook, and I haven't heard from anybody who supports it," Hug said.
He said constituents were concerned that Joliet would face issues such as those that have developed in Chicago.
Asylum-seekers have been living in Chicago police stations because of a lack of housing. Residents have opposed moving asylum-seekers into vacant schools and other buildings in their neighborhoods. Chicago officials are planning tent encampments to provide housing in the winter.
"Joliet does not want to become Chicago, New York or Los Angeles," Hug said. "The citizens are completely opposed to this."