The Joliet City Council on Tuesday approved an agreement that sets the terms for buying water from Chicago for the next 100 years.
The agreement is the next step in the Joliet's shift from local wells, the source of city water for more than a century, to Lake Michigan water.
Joliet is working on a deadline to deliver Lake Michigan water to city faucets by 2030.
The Joliet City Council vote Tuesday preceded a vote by the Chicago City Council to approve the same agreement Wednesday.
"This is consistent with what the council wanted to do," Mayor Bob O'Dekirk said Monday after a presentation on the agreement.
O'Dekirk's comments were the only remarks by the City Council on what could be described as an historic agreement for the city of Joliet.
Following the Chicago City Council's approval of the agreement on Wednesday, Chicago Mayor Lori Lightfoot released a statement that said the "transaction moves forward our collaboration with northeast Illinois in a big way."
"Lake Michigan and the city's water system is one of our most precious assets, and we are pleased to now share that with 250,000 residents of the southwest suburbs in this water supply contract with Joliet," Lightfoot said.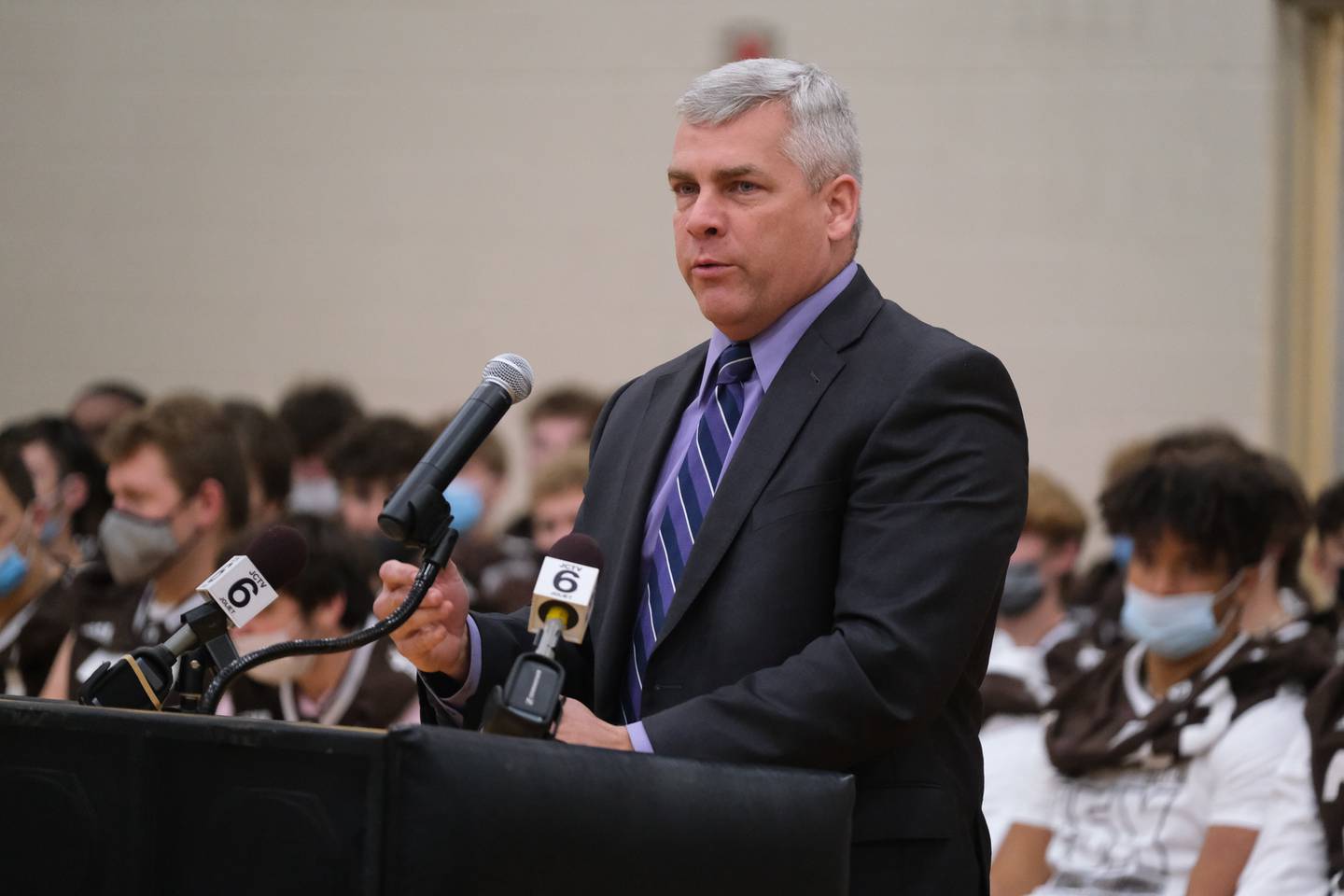 O'Dekirk on Tuesday thanked staff for their work on the project as prepares to leave office in two weeks with the Lake Michigan water project as one of the major developments during his two terms of mayor. O'Dekirk initiated the search for a new source of water amid studies showing local wells would no longer meet peak demands by 2030.
The agreement ties Joliet water rates to those paid by Chicago residents.
Utilities Director Allison Swisher told the council Monday at a workshop session that Joliet will not be charged for costs specific to Chicago, including pension funds for city workers.
"We came to an agreement that it would be based on a cost of service," Swisher said.
The agreement provides for Joliet to review what Chicago lists as a cost of service every five years.
The agreement also caps what Chicago can charge Joliet for water, Swisher said.
"We have the comfort of knowing that we will not have more than 5% water rate increases from the city of Chicago," Swisher said.
The agreement will extend to other communities that have joined Joliet to create the Grand Prairie Water Commission, which will share in the benefits and costs of Lake Michigan water. Those communities include Romeoville, Crest Hill, Shorewood, Channahon and Minooka.