A man who was found guilty of hijacking an elderly Uber driver's vehicle at gunpoint in Chicago and leading police on a lengthy chase through several highways before crashing in Will County was sentenced to 22 years in prison.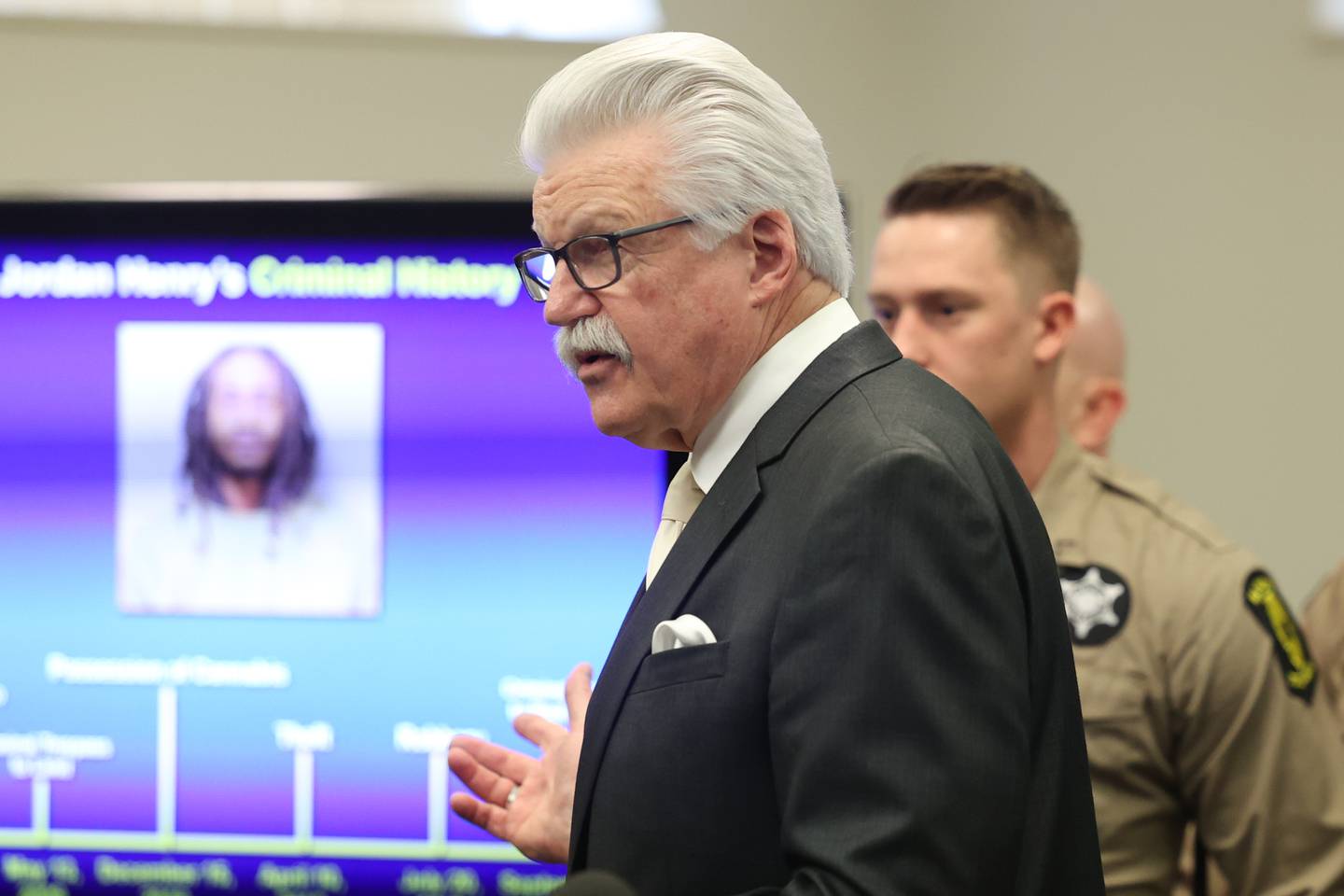 Judge Amy Bertani-Tomczak handed down the 22-year prison sentence for Jordan Henry, 29, of Harvey, on Wednesday in connection with the incident Feb. 23, 2022.
Following a bench trial Jan. 27, Bertani-Tomczak found Henry guilty of aggravated vehicular hijacking, armed robbery, attempted aggravated vehicular hijacking, unlawful stolen vehicle possession, theft, and unlawful possession of a weapon by felon, aggravated fleeing and striking a police animal.
At a press conference Wednesday, Will County State's Attorney James Glasgow said the "dumbest thing" done by Henry was to get on Interstate 55 south during the police pursuit.
While Henry traveled in that direction, Shorewood police officers placed stop sticks to deflate the tires of the vehicle that Henry stole in Chicago, according to prosecutors. That led to Henry losing control of the vehicle and then crashing into a grass embankment area by the roadway off I-55 near I-80.
Henry led officers on a foot chase and punched a police dog named Hades before he was apprehended.
While Henry was in an ambulance, he reportedly told an Illinois State Police trooper, "Don't worry about it. I've done this before. I'll be out by Sunday," Glasgow said. At the time of the police chase, Henry had been out on bond in Cook County in a stolen vehicle possession case, according to prosecutors.
"He thinks he's in Cook County and he's going to be out by Sunday. Not a chance," Glasgow said.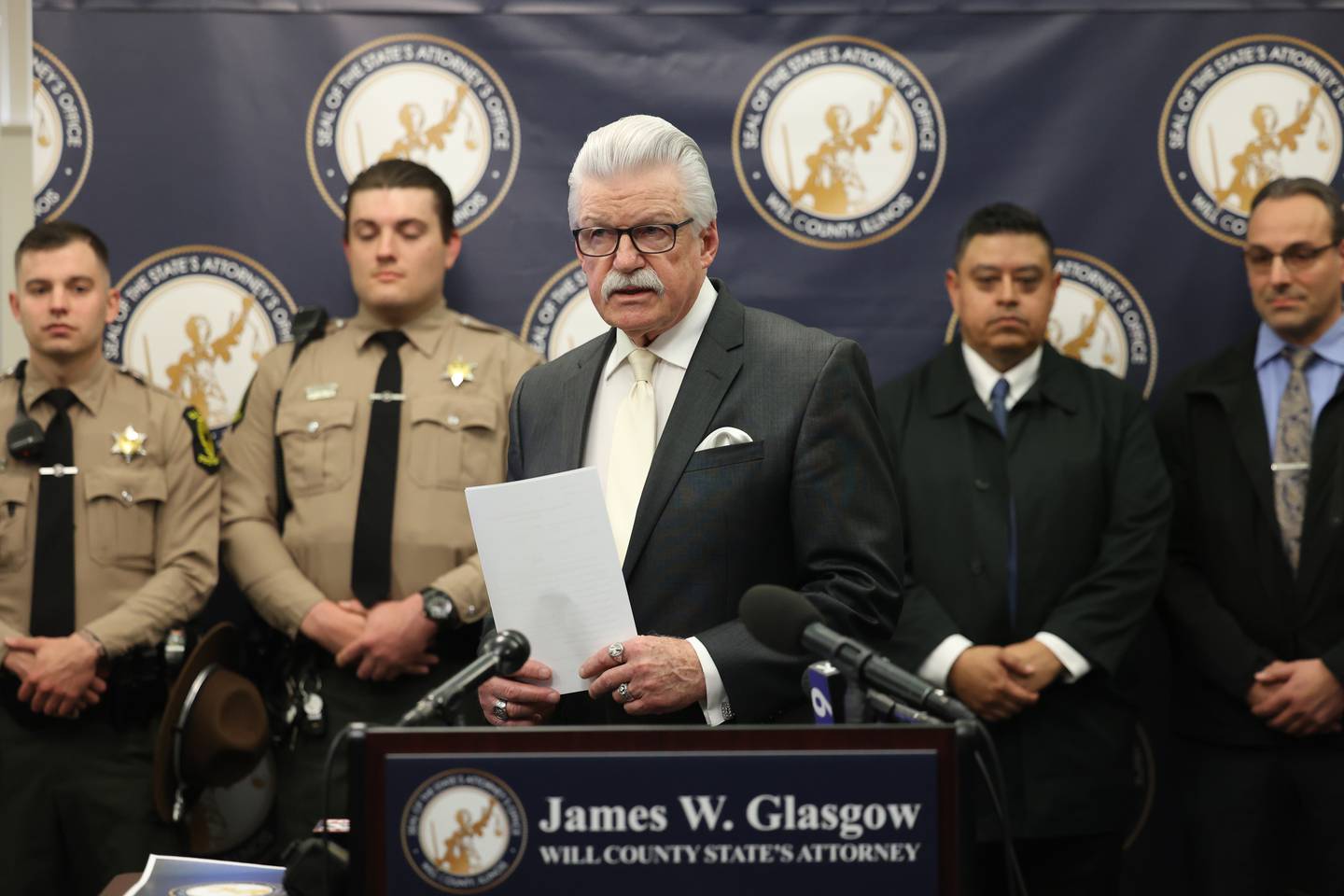 Henry was held in the Will County jail on a $1 million bond.
In defense of the high bond, Glasgow said that while prosecutors don't oppose bail reform, there has to be a guarantee that defendants charged with violent crimes will stay incarcerated until trial.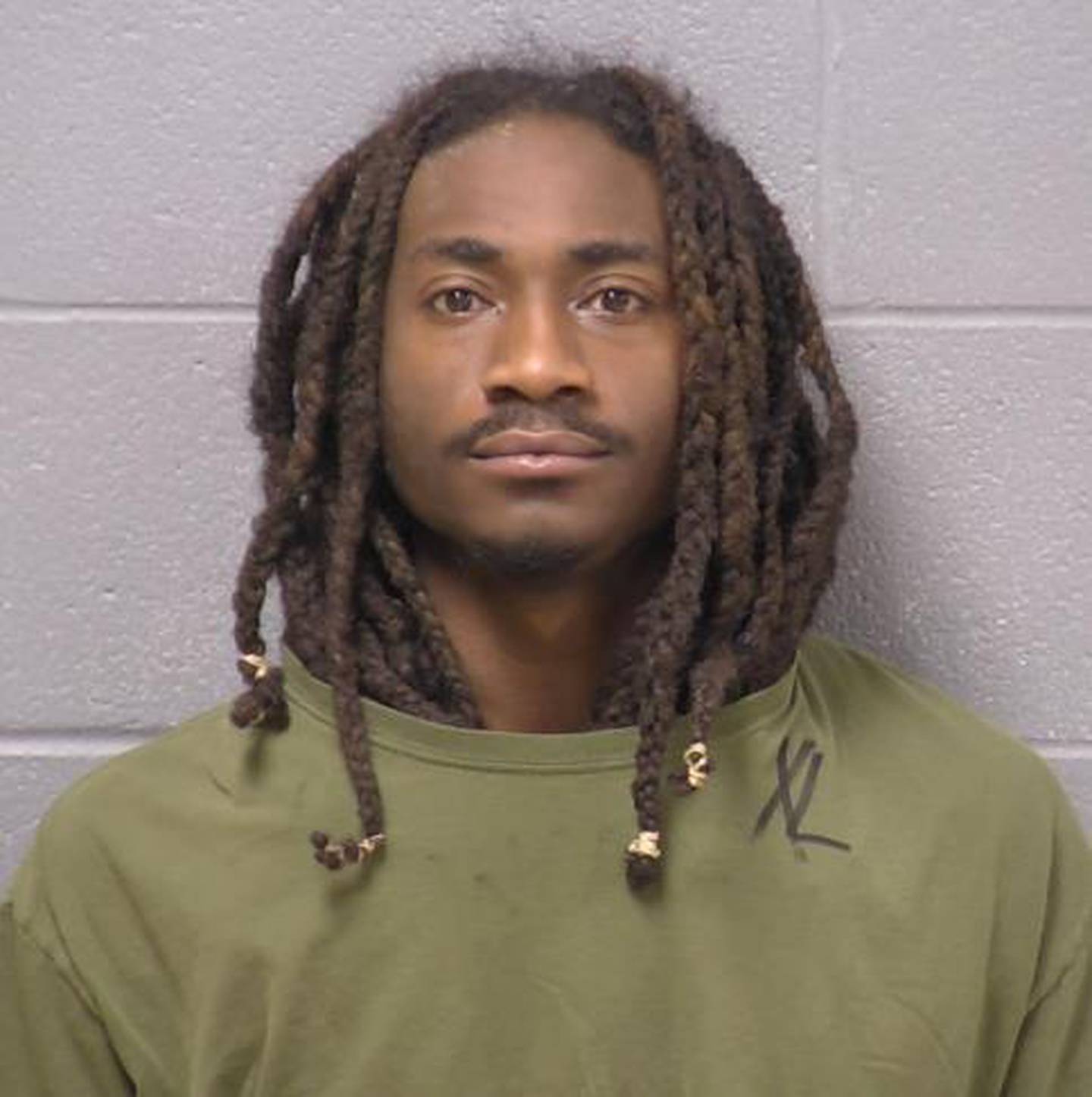 Glasgow said he wasn't a "ham-fisted prosecutor up here saying, 'Let's lock everybody up.'" He touted the success of Will County's problem-solving courts in providing defendants alternatives to incarceration.
"There can be a balance but we have a constitutional right to be safe in our communities and that's being strained right now," Glasgow said.
At Wednesday's sentencing hearing, Henry's attorney, Eric Berg, told Bertani-Tomczak that his client has children and a loving family who supports him. He also said there were no physical injuries to anyone involved in the case.
Henry himself told the judge that he loves his children and family. He said he knows he put himself in the position of fleeing from the police but he denied committing the robberies in the case.
"I just got to get back to my family to do better," Henry said.
Henry is slated to head back to Cook County to face charges of aggravated kidnapping with intent to inflict harm aggravated criminal sexual assault, aggravated robbery with a firearm and aggravated battery in a public place in 2022 case, according to prosecutors.
Henry was charged in Will County with stealing a man's cellphone during a failed carjacking and then – almost a half hour later – stealing an elderly Uber driver's vehicle in Chicago.
In both instances, Henry stuck a gun in the two victim's faces, Glasgow said.
"To have a gun pointed in your face in Chicago during this tumultuous time, God only knows what the psychological damage can be and how long that will stay with you," Glasgow said.
Even though those crimes occurred in Chicago, prosecutors in Will County successfully argued that Henry continued to exert unauthorized control of the stolen vehicle and cellphone in Will County.
Henry's punching of the police dog Hades was deemed a misdemeanor under Illinois law. Glasgow said he will urge lawmakers to raise that offense to a felony.
"These dogs literally – just like these officers – put their lives on the line for us every day," Glasgow said.
Glasgow said it was important to highlight Henry's case since the incident initially occurred in Chicago.
"If he were arrested there, looking at his past history he probably would've been back out on the street in a very short period of time just like he bragged. But not this time. Justice was done," Glasgow said.