While Joliet Junior College pastry chef Andy Chlebana was busy teaching his students and competing on TV, a miniscule tumor was slowly growing inside his brain.
But Chlebana, who recently became a certified master pastry chef through the American Culinary Federation, had no idea until an endocrinologist in Scotland reached out to him in spring 2021.
Chlebana said the endocrinologist's wife was watching the "Spring Baking Championship" the Food Network originally aired in 2015 in which Chlebana had taken the top prize of $50,000, when the endocrinologist walked into the room and saw Chlebana on the show.
He then sent Chlebana a message that basically said, "I don't usually do this. But you might have acromegaly."
Turns out, Chlebana did.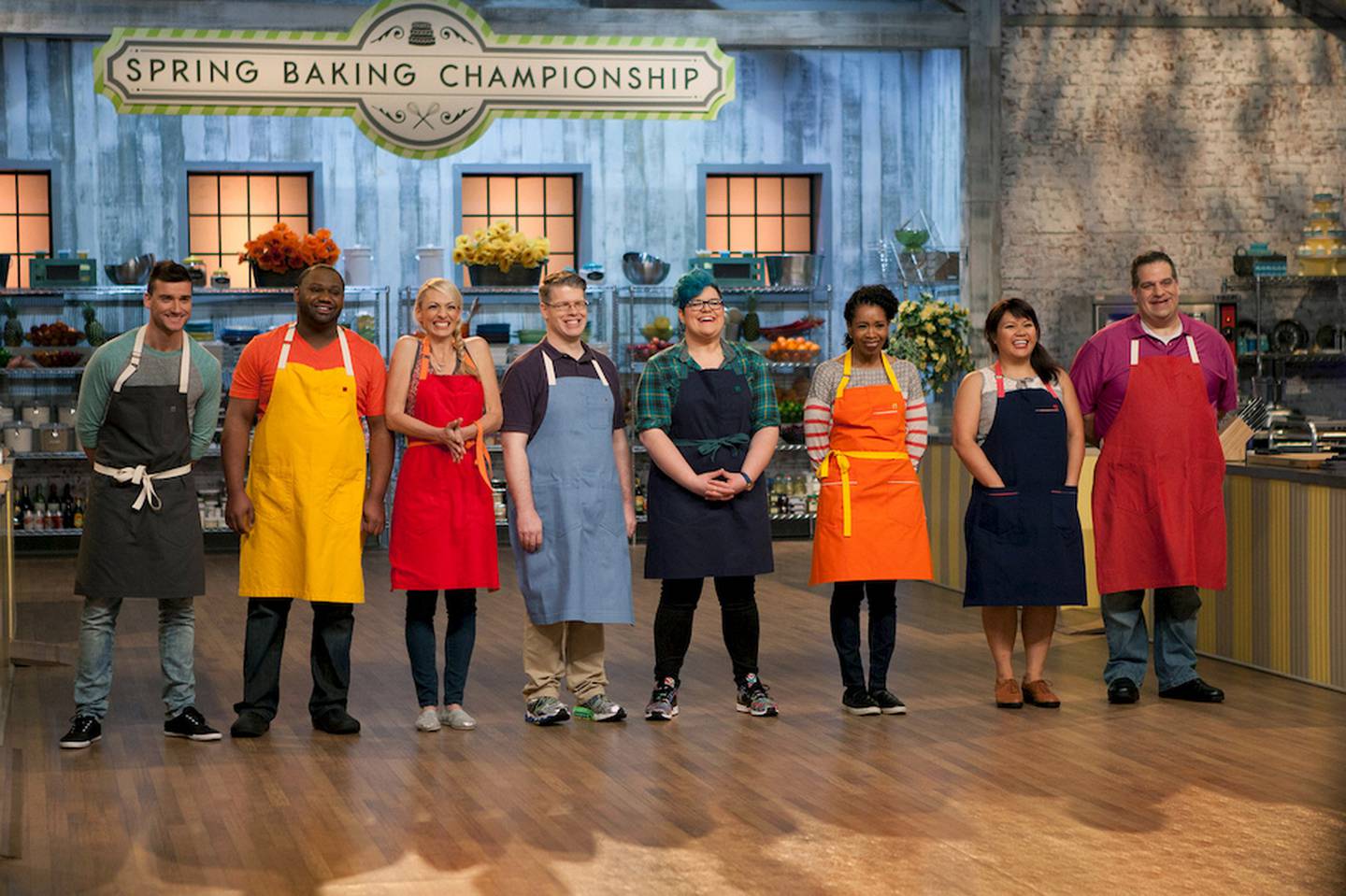 Acromegaly is a hormonal disorder caused by an excessive amount of growth hormone in adulthood, according to Mayo Clinic. When children produce too much growth hormone, the condition is called gigantism.
The excess growth hormones cause bones in the hands, face and feet to enlarge. The change is gradual, and the person may not notice it at first. Other symptoms may include fatigue, weakness in muscles or joints, a husky voice, persistent and/or severe headaches and vision problems, according to the Mayo Clinic. Over time, untreated acromegaly can lead to other conditions, including hypertension, cardiomyopathy, high cholesterol, sleep apnea, vision loss, goiter, type 2 diabetes and osteoarthritis.
Typically, a tumor in the pituitary gland causes the excess hormones, but the tumor can be elsewhere, such as the lungs or the pancreas. Tests include blood tests (including measurement of hormones) and CT scans and MRIs to locate the tumor, according to the Mayo Clinic.
But even having brain surgery last summer, didn't keep Chlebana from pursuing his master pastry certification. The certificate is challenging to earn; Chlebana is now one of only 10 master pastry chefs in the U.S. and 15 in the world, according to Michael McGreal, chairman of JJC's culinary arts department.
"It's a level of skill very few pastry chefs have," McGreal said.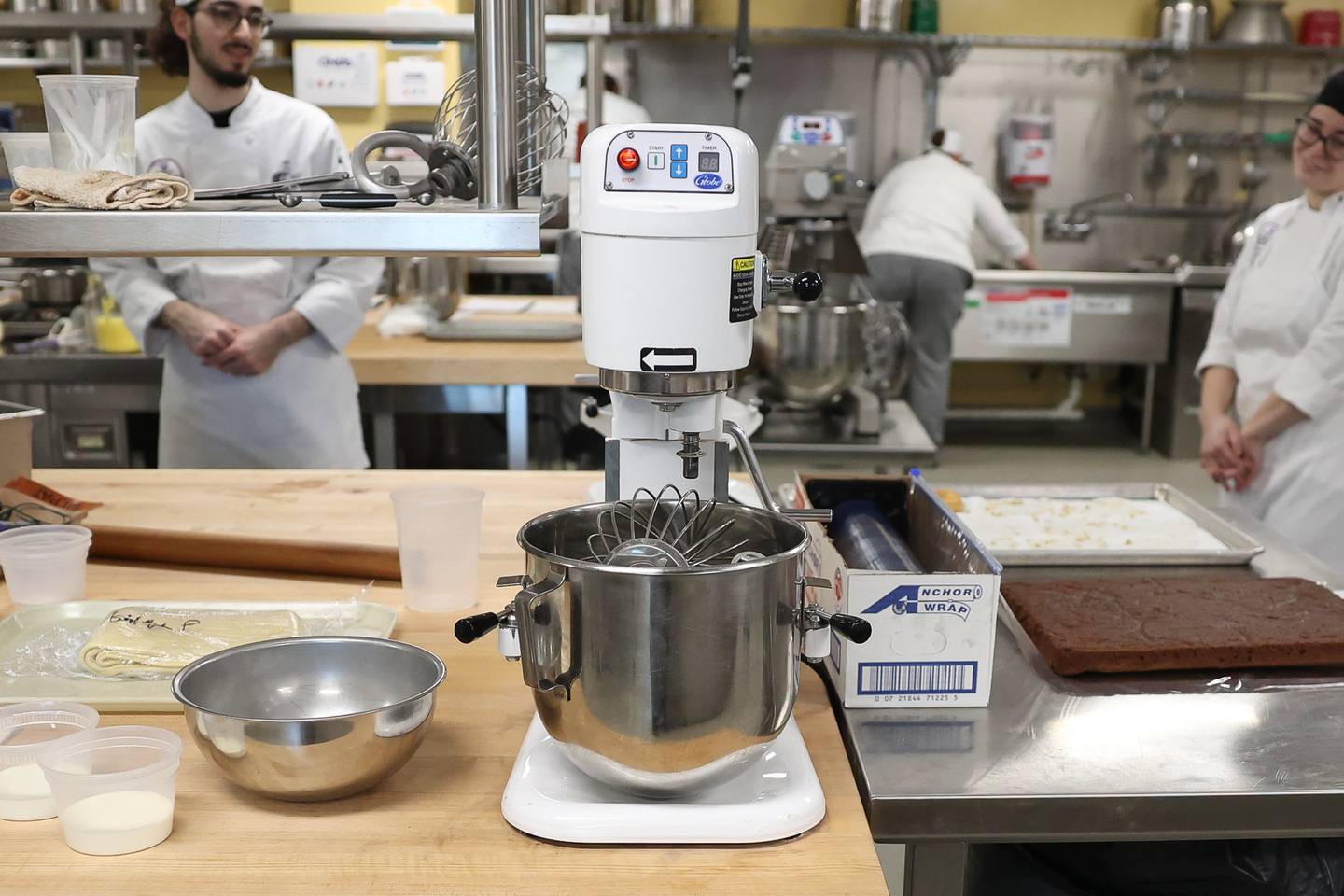 'Highest level of credentials in our industry'
What sets a certified master pastry chef apart from pastry chefs at upscale hotels is the breadth and depth of skill mastery, McGreal said. In addition to pastries, breads, pies, cakes and cookies, master pastry chefs also are adroit with ice cream desserts, frozen desserts, sugar craft, chocolate work, candy skills, molds and centerpieces.
"He's the type of person – it's ingrained in who he is – that when he sees something he doesn't not know how to do, he's driven to learn how to do it and do it better," McGreal said.
Both Chlebana and Timothy Bucci, who earned their master pastry chef certification in 2019, graduated from JJC's culinary arts program and participated in the former Culinary Knowledge Bowl in 1995, McGreal said.
[ Timothy Bucci is now a certified master chef ]
"They are two graduates who have accomplished the highest level of credentials in our industry and came back to the place where it all started – Joliet Junior College," McGreal said.
Chlebana began teaching at JJC in 2006, after master pastry chef Albert Imming, who taught at JJC for 30 years, retired, McGreal said.'
Through the years, Chlebana continued challenging himself and perfecting his skills through a variety of competitions.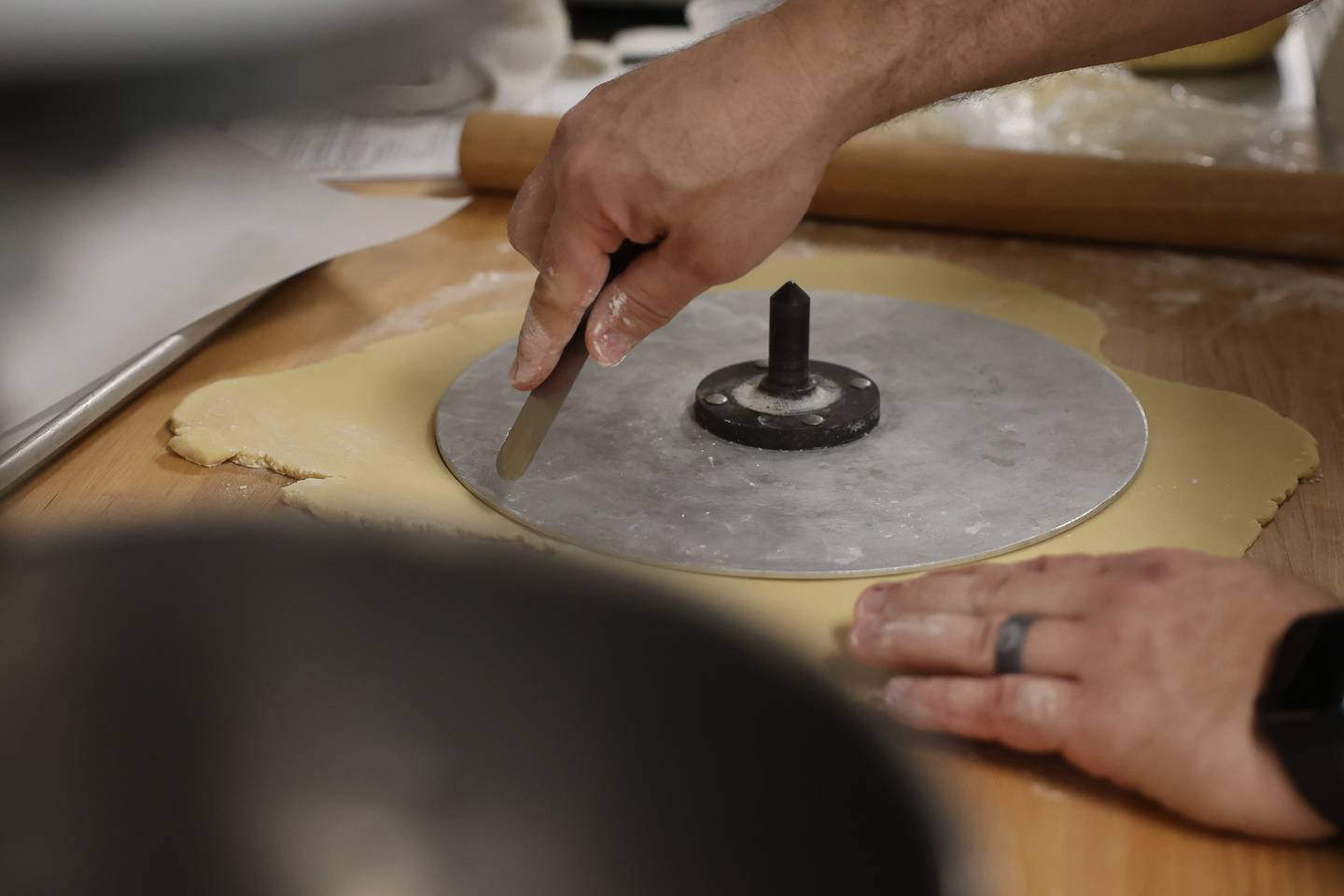 In 2011, Chlebana and his assistant at the time, 2009 JJC culinary arts graduate Heather Schreiner, took first place and earned a $10,000 prize with 15 minutes to spare in "Sugar Fashion," a Food Network Challenge in Colorado, where he created and transported a dress made entirely of sugar.
Also in 2011, Chlebana placed fourth in the national Paris Gourmet Pastry Chef of the Year competition. That same year, he participated in the first National Showpiece Championship in Georgia, where he and his partner won first place as well as "best chocolate."
In 2013, Chlebana was part of the American Culinary Federation's team representing the U.S. at the inaugural international competition Dubai World Hospitality Championship at the Dubai World Trade Centre in the United Arab Emirates.
Just 11 months earlier, Chlebana had led Team USA to place fourth place in the international pastry competition Coupe du Monde de la Pâtisserie, an international pastry competition in Lyon, France.
Also in 2013, "Dessert Professional" magazine, a leading publication of the pastry, ice cream and chocolate industries, named Chlebana one of the "Top Ten" pastry chefs in the U.S.
The ACF master pastry chef certification is the only American master pastry chef certification in the U.S. that the Department of Labor recognizes, according to the ACF website.
McGreal said Chlebana's and Bucci's students ultimately benefit from these accomplishments.
"Very few people in the world aspire to be a master pastry chef or master chef," McGreal said. "They think it's out of reach and they'll never get to that level. It's inspiring to think that if you work hard, you can achieve this level and be so proud of what you do."



—  "It's inspiring to think that if you work hard, you can achieve this level and be so proud of what you do," Chef Michael McGreal, chair, culinary arts department, Joliet Junior College
Tests and more tests
Chlebana said after he received the message from the endocrinologist, he called his doctor's office and scheduled "a vague reason" for making an appointment.
"And when the physician assistant came in, I said, 'You might want to sit down for this one," Chlebana said. "I explained everything to her. And her eyes kind of lit up. And I thought, 'Wow, she knew what it meant.'"
Chlebana had many tests over many months and wound up seeing specialists at the Mayo Clinic in Rochester, Minnesota. He had brain surgery in June 2022 to remove the tiny tumor that was causing all the trouble.
Although Chlebana will need periodic follow-ups, his growth hormone level now is in the normal range, he said, and he couldn't be happier. However, the change in his physical characteristics is permanent, he said.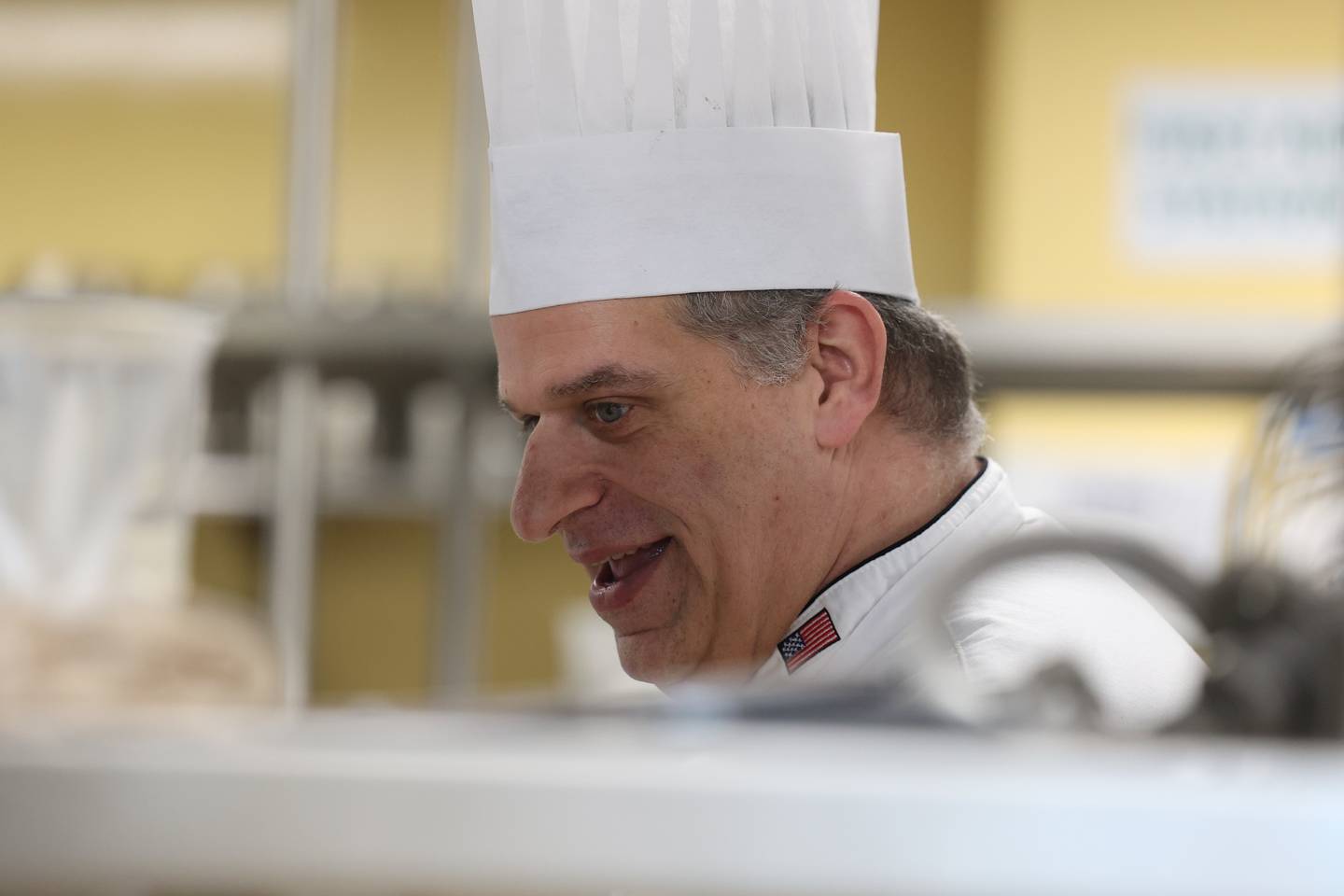 By August, Chlebana was preparing to become a master pastry chef. In 2015, Chlebana was one of four pastry chefs who took the test over a very intense several days, he said. No one passed that year, and he never considered trying again, he said.
Chlebana said the test was from Jan. 4 to 6 at the Culinary Institute at Virginia Western. One other pastry chef took the test with him, he said. Only Chlebana passed.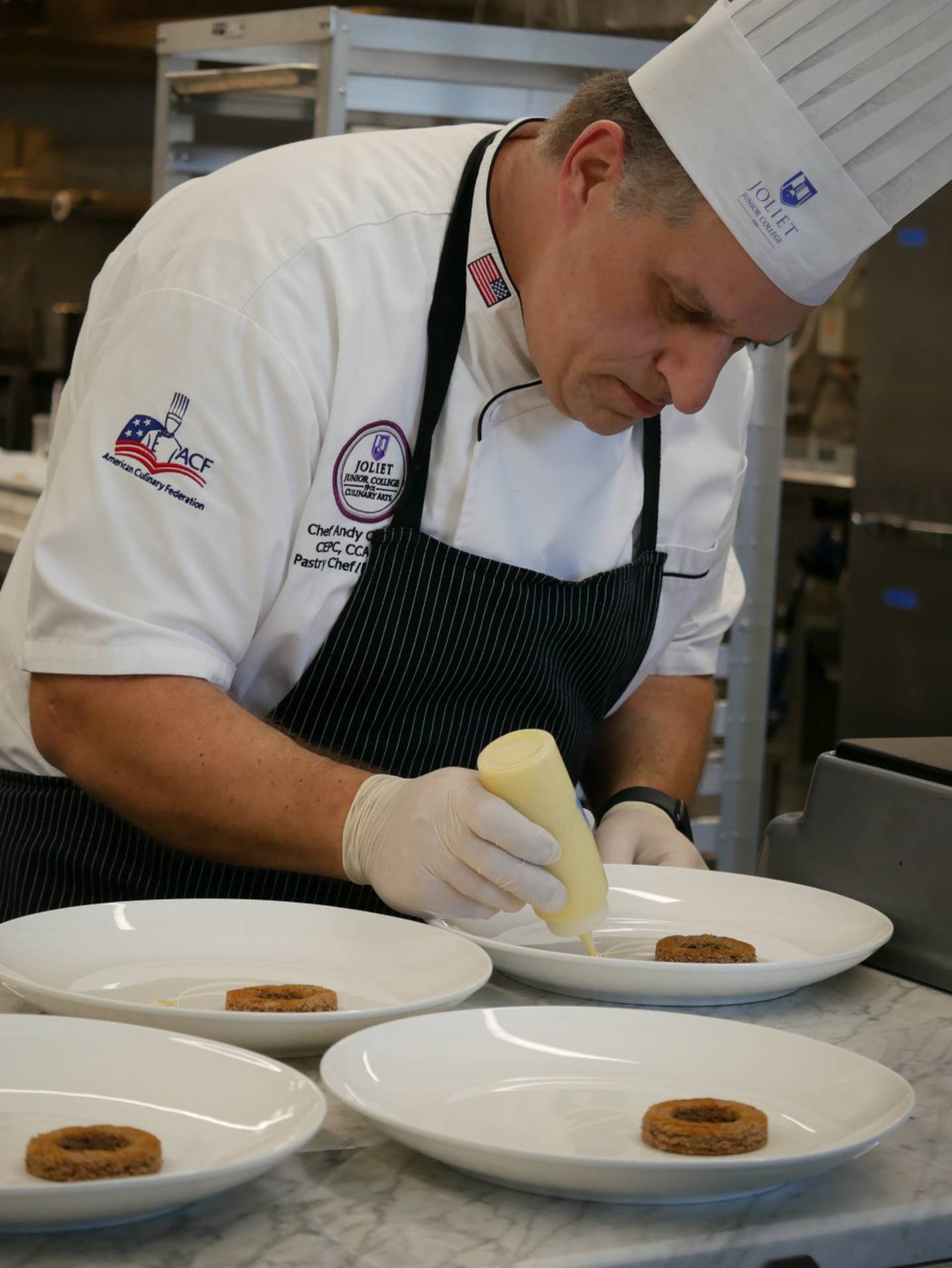 How does it feel to finally achieve this high career goal?
"No different. I'm still the same me," Chlebana said. "It was nice going back to work. The students made and signed a banner for me. I think that's when it kind of hit."
Andy Chlebana's path to certified master chef
• Found his love for pastry as a Joliet Junior College student.
• Competed on JJC's Culinary Knowledge Bowl.
• Began teaching at JJC in 2006 and began competing shortly afterwards, earning gold and first-place awards.
• Competed on the Food Network.
• Became a certified master pastry chef in January.