Joliet City Council members said Monday there was not enough in a recent report from the city's inspector general alleging a criminal conspiracy against the mayor for them to reprimand or censure fellow council member Pat Mudron.
A few, including Mudron, challenged the findings in the report when meeting publicly with Sean Connelly, the private attorney who serves as inspector general for Joliet.
The inspector general's controversial March 1 report looked at events surrounding a police report former council member Donald "Duck" Dickinson filed alleging Mayor Bob O'Dekirk had intimidated him in November 2020. At the time, Dickinson said he believed the mayor had salacious photos of him that he thought were being circulated.
O'Dekirk appoints the inspector general with approval from the council.
Dickinson, who announced his resignation from the City Council on Nov. 20, 2020, was charged with attempted disorderly conduct that accused him of making a false report to an Illinois State Police special agent in 2020 by making false accusations against the mayor. A Will County judge dismissed the charge against Dickinson in November 2022.
Connelly concluded in his report that criminal official misconduct charges should be brought against former Police Chief Al Roechner and Deputy Chief Marc Reid for their involvement in the creation of what he said was a false police report.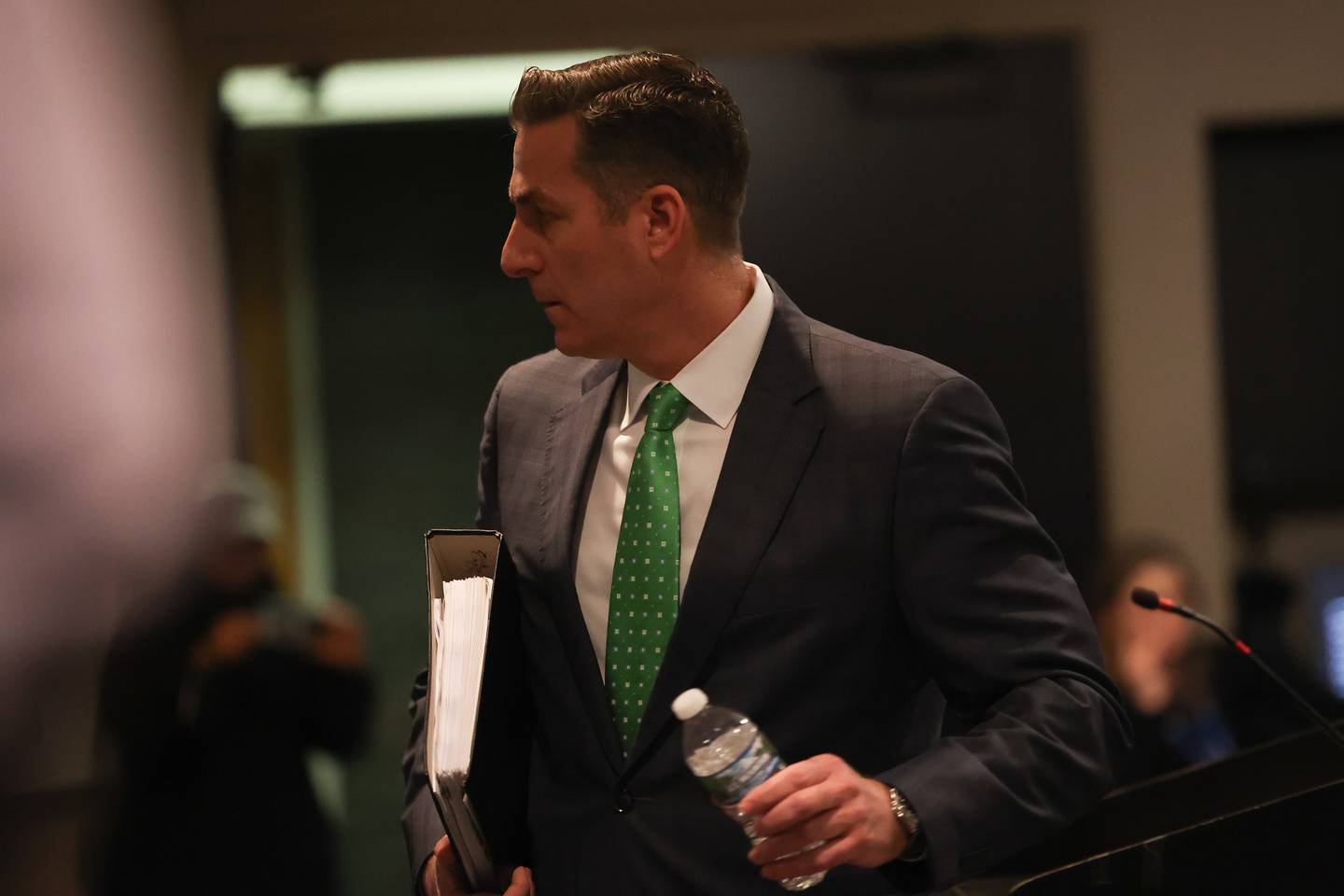 He also said Mudron should be censured and reprimanded by the City Council for his attendance at a meeting in which Dickinson discussed filing the police report. Connelly said Mudron knew or should have known the accusation of intimidation against the mayor was falsified.
"I still don't know that's what happened," Mudron said when asked about the 2020 meeting Monday. When Dickinson went to the meeting "he felt intimidated by the mayor and wanted to know if he could file a police report," Mudron said.
The police report was officially filed the day after the Sunday afternoon meeting at Roechner's house, although Connelly said he believes Reid took the report at the house.
Mudron said Reid was not at the meeting and it broke up without certainty that the report would be filed.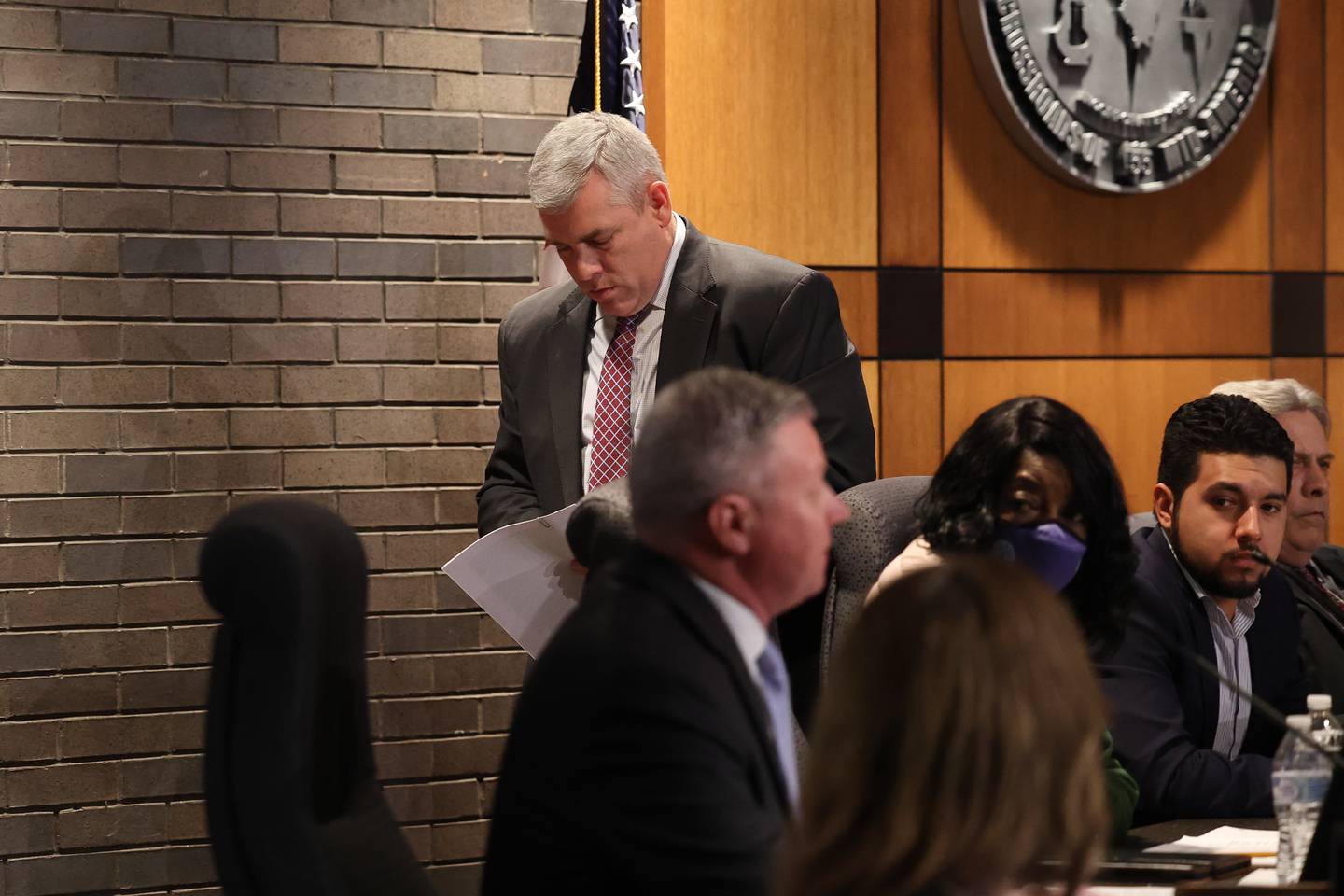 Council member Sherri Reardon said an allegation in the police report that the mayor at a closed council session told Dickinson "the truth is going to come out about you" is true.
"I was there," Reardon said. "I heard that said to him."
Reardon said of Dickinson, "There were times that he would sit there, and the mayor would say things that would get him upset and nervous."
Connelly said such discussion does not rise to criminal intimidation, which is a felony.
"If he felt picked on, I feel badly for him," Connelly said. "But he never should have involved himself in politics if that's the way he was going to be."
The report was released nearly five weeks before the April 4 consolidated election in which O'Dekirk and Mudron are on the ballot seeking reelection.
Council members said there may be more to come from an investigation into the matter but did not find enough to take an action against Mudron on Monday.
"I don't think we would be able to do so with what has been presented to us now," council member Cesar Guerrero said.