DIXON — An ordinance allowing UTVs on Lee County roads is on hold after an Ashton teen was recently killed in a UTV rollover incident.
The Blackhawk Trail Riders Club approached the county about six years ago about approving an ordinance to allow utility terrain vehicles to ride on county roads, with the overall goal of creating a connected, regional UTV trail.
The vote stalled after concerns were raised about safety and liability, as well as state legislation.
Talks were resurrected last year, and the Lee County Board formed a special UTV committee to iron out the details of an ordinance that would regulate such vehicles on the road.
A mix of residents spoke against and in favor of allowing UTVs, and there were unanswered questions about the permitting process, sites for inspections and fee structure.
The committee then began reaching out to townships and some cities to identify UTV ordinances that had already been approved and see how they would work with a county ordinance.
Eight out of 22 townships responded and provided their ordinances. Cities allowing UTVs include Dixon, Amboy and Paw Paw. The vehicles are restricted to roads with speed limits of 35 mph or less and are prohibited from traveling on state highways, unless it is to cross the road. The vehicles must also be street-legal, meaning they need seat belts, turn signals and other safety features.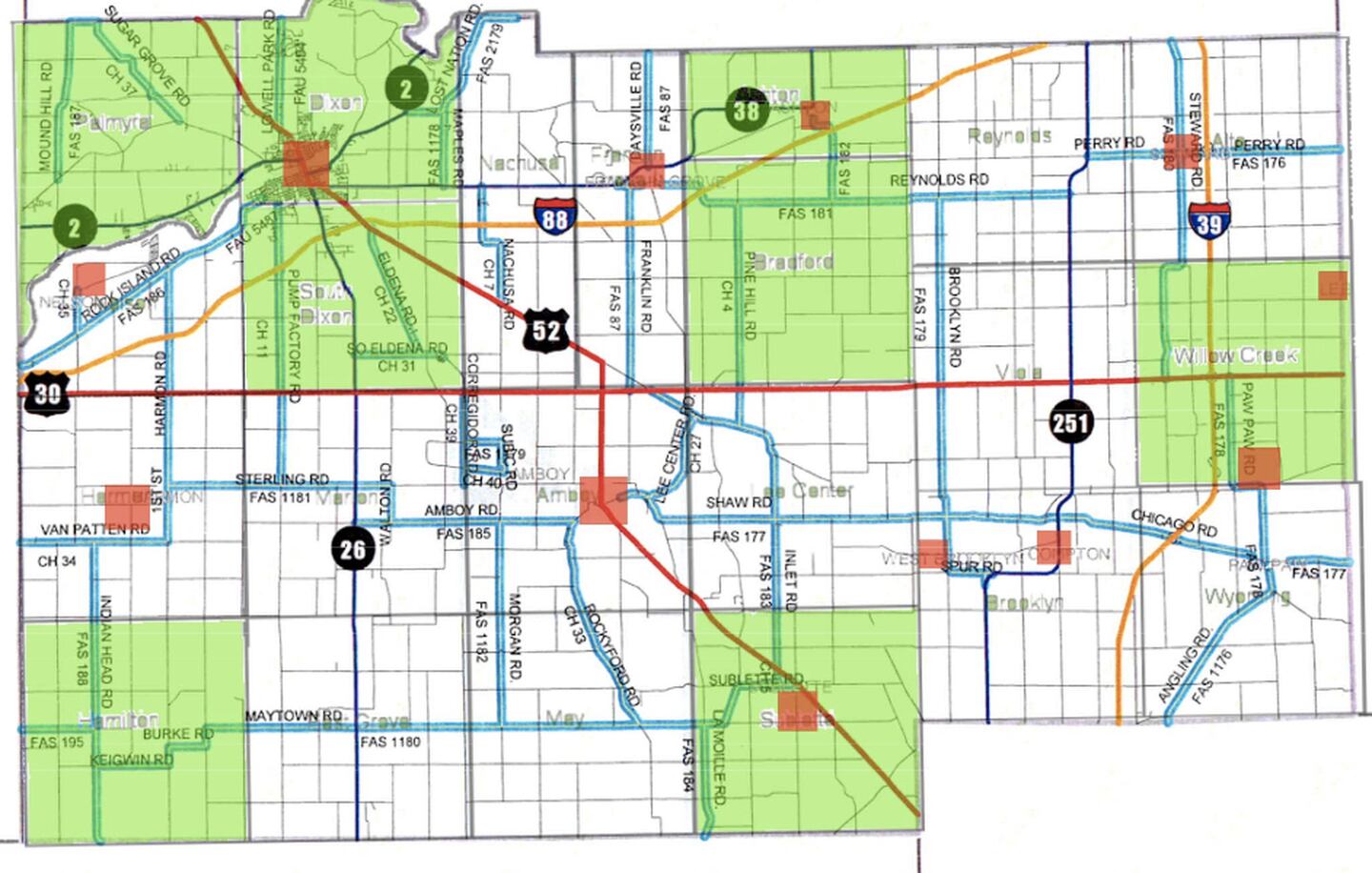 The UTV committee was also presented with a letter from TOIRMA, which provides insurance coverage for townships throughout Illinois, saying allowing UTVs would be a liability risk for municipalities.
"As you know, these types of vehicles create liability and exposure," according to the letter. "TOIRMA does not recommend that our members authorize such vehicles."
The plan was to move forward and send the latest draft UTV ordinance to the County Board this month for a vote, but the document was tabled Wednesday during the county's public safety, health and judicial committee meeting.
The decision was to delay the ordinance at least a month because of the recent UTV incident where a 15-year-old Ashton boy died, board member Jack Skrogstad said.
Calvin Messer, an Ashton-Franklin Center High School student, was killed and two others injured in a UTV rollover shortly after 5:15 p.m. June 2 on Hoosier Road just north of Naylor Road, between Ashton and Franklin Grove.
The UTV driver was northbound on Hoosier, lost control and rolled, striking a pole, Lee County Sheriff John Simonton said in a news release.
Dixon resident Mark Ceccetti, who's spoken against having UTVs on county roads for years, has reached out to board members and law enforcement about potential issues with allowing UTVs.
"These vehicles are not intended for road use," he said. "They are strictly made for off-road use, and they're not designed for hard-paved roads."
According to the Illinois Vehicle Code, "before permitting the operation of non-highway vehicles on its roadways, a municipality, township, county, other unit of local government, or the department must consider the volume, speed, and character of traffic on the roadway and determine whether non-highway vehicles may safely travel on or cross the roadway."
Ceccetti said even though the board has the authority to allow UTVs, the county should call for a referendum to let voters decide.
"The Lee county Board is trying to change the rules of the road for a relatively small percentage of people who reside in Lee County and own Off Highway Vehicles in relationship to the total population in the county," he said.
"This will affect everyone that drives and lives in Lee County and the towns within it," he added.
The county's most recent ordinance draft includes safety requirements such as seat belts, headlights, a windshield or eye protection, horn, side and rear mirrors, a width of 65 to 75 inches, age restrictions of at least 16, and a permit fee of $50 for a year along with a liability waiver. The permit would be a numbered sticker through the county or an approved vendor.
[ Read the Lee County UTV draft ordinance here ]
Skrogstad said the UTVs are fitting for rural areas like Lee County and he hopes to move forward soon with the ordinance.
"I think we should continue to push forward for this," he said.