MT. CARROLL — Three 4-H volunteers from the Sauk Valley were inducted into the state's Hall of Fame.
They are Darci Francque of Carroll County, Christine Klein of Lee County and Nancy Dykstra of Whiteside County.
"These volunteers are a model of 4-H values," says Angie Barnard, Illinois 4-H Foundation executive director.
Illinois 4-H relies on its more than 15,000 volunteers to fill key leadership and mentoring roles.
"Many volunteers have a tradition of 4-H in their family or were 4-H members themselves," Barnard says.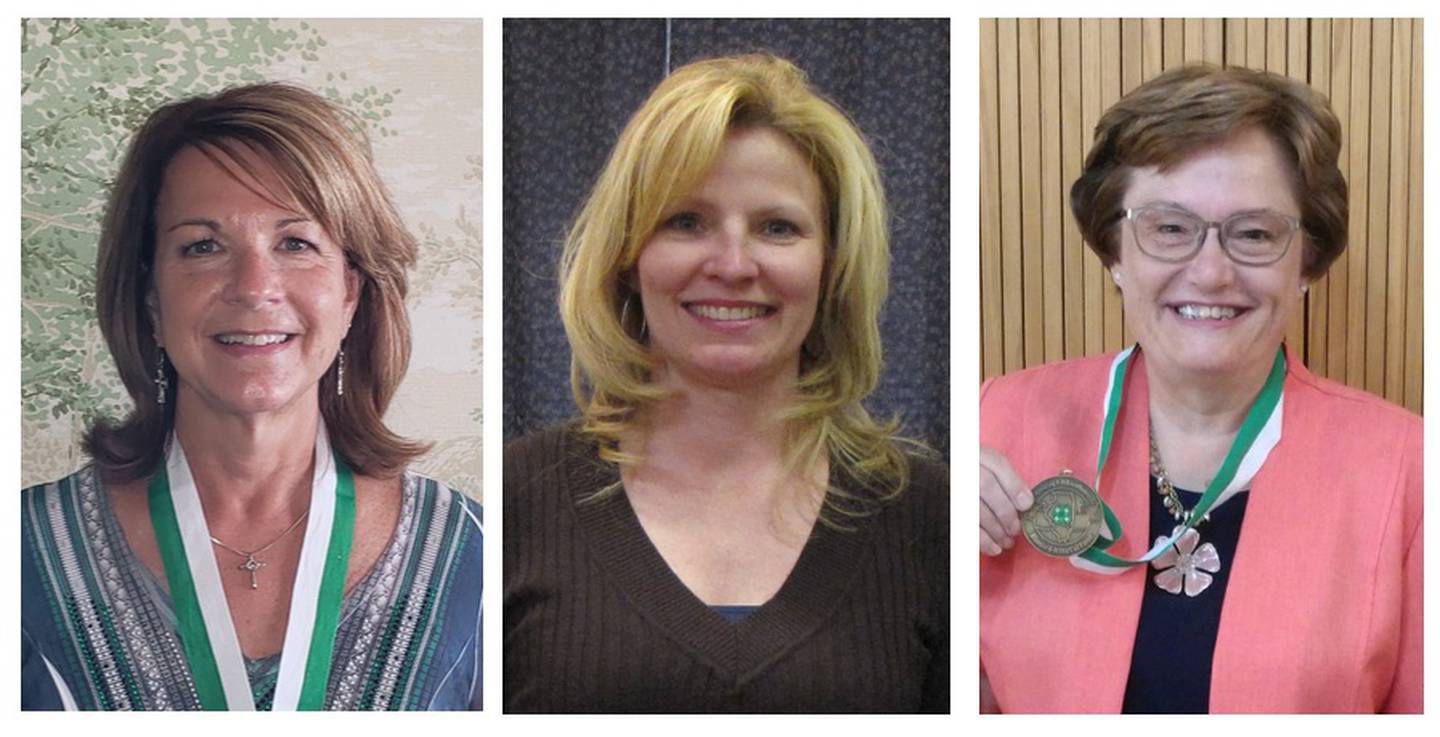 Francque has been instrumental in creating experiential learning opportunities for the Lanark Lightning Bugs.
She has been an active member of the Carroll County 4-H Horse Committee and a volunteer with the Boots 'N Spurs 4-H Club.
Darci was a 4-H member herself in the Lanark Larkers 4-H club.
Klein has been an avid 4-H supporter in Lee County throughout her life.
In 2002, Klein and her husband started the Maytown Comets 4-H Club. In the 18 years she served as a leader, she guided her 4-H members to do the best they can and learn new projects and leadership skills.
Her five children and many nieces and nephews became active 4-H members.
She also has volunteered her time as fair superintendent and committee members in poultry and cat departments.
Dykstra was an eight-year member of the Cottonwood 4-H club of Morrison in her youth. Years later, she became the leader of the very same club.
For 10 years, Dykstra helped members meet requirements while she also contributed to several services in the community. She was well known for encouraging the club members to be involved in everything they possibly could because "It will look good on your award forms!" She had two children enrolled in 4-H.
Dykstra is now in her third year of service on the 4-H support fund committee.