There's a sense of mystery and scary fun in the air. It must be Halloween! This weekend's events have a flair for the dramatic. There's a lot to do if haunted fun is your bag. But if you're looking for something different, area high school football has started its postseason and there's a holiday craft fair that is sure to delight.

1 Don't lose your head. Better yet, see if schoolteacher Ichabod Crane loses his! Sterling High School presents its fall play "The Legend of Sleepy Hollow." Performances are at Centennial Auditorium at 1608 Fourth Ave., in Sterling. Showtimes are 7:30 p.m. Friday and Saturday and 2 p.m. on Sunday. Tickets are $8 for adults, $5 for students. Call the box office at 815-622-3248. Tales of the headless horseman entice Ichabod, as does the rich and fetching Katrina Van Tassel. But Ichabod has a rival for Katrina's affections, the trickster Abraham Van Brunt. All comes to fruition during a ghostly ride home from a party at Katrina's home.
2 "I would like, if I may, to take you on a strange journey." Thus begins 1975′s "Rocky Horror Picture Show," which gets its traditional screening, 9 p.m. Saturday at Timber Lake Playhouse, 8215 Black Oak Road, Mount Carroll. Costumed actors will lead the audience in call-backs, costume and dance contests. Prop backs are available for purchase. The film is Rated R, so children younger than 17 must have a parent or guardian. A combo ticket for the film and that day's Timber Lake Terror of haunted house and trails (starting at 6:30 p.m.) is $20. Tickets are $15, prop bag $20.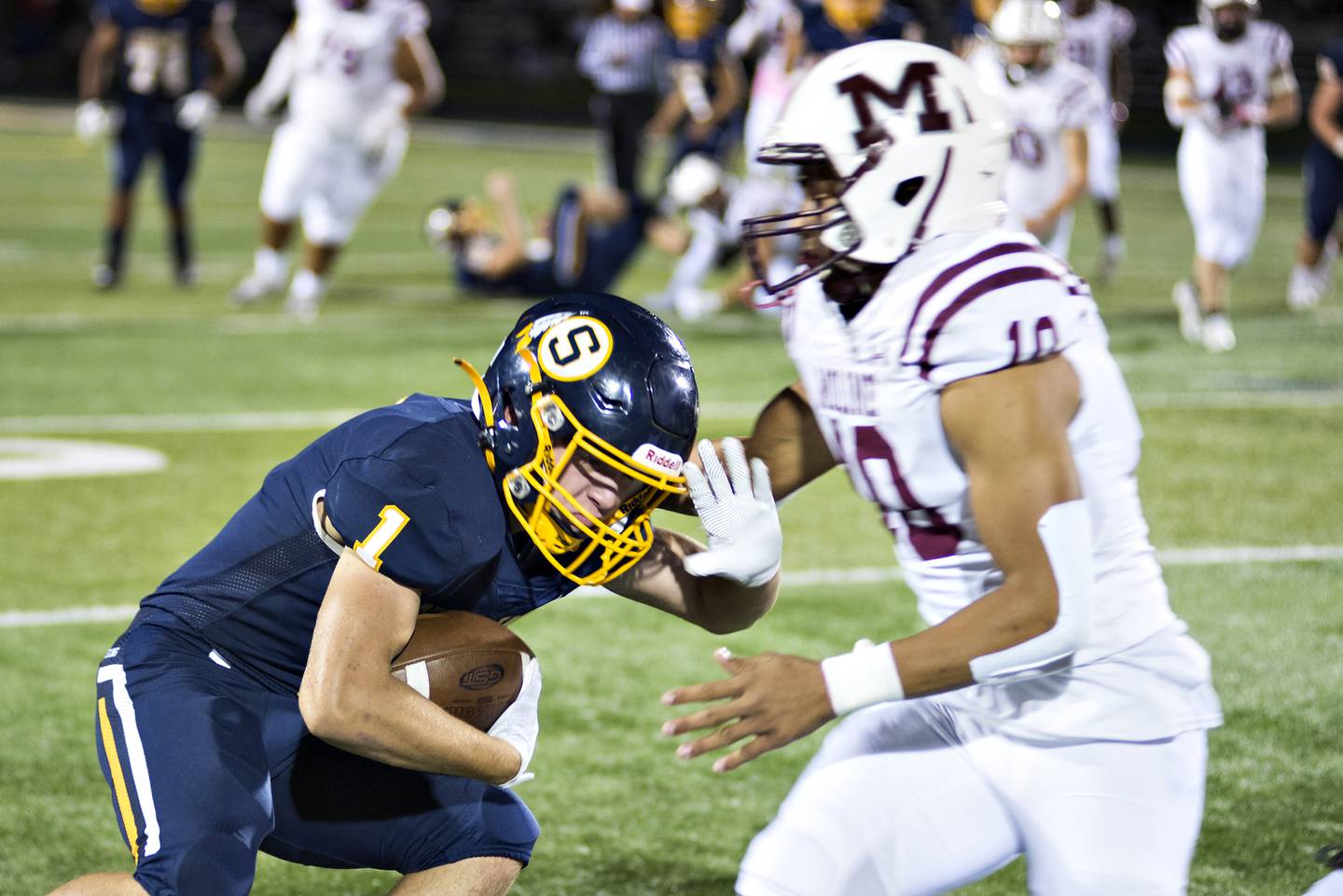 3 High School football playoffs begin. Nine area high schools are in the postseason: six in the Illinois High School Association playoffs and three in the Illinois 8-Man Football Association state championship bracket. Only winners advance, so don't miss this chance to watch local schools play. There's one game on Friday, when Galena visits Forreston at 7 p.m. On Saturday, the first kickoffs start at 1 p.m. when Newman plays Mercer County in Aledo, Bushnell-Prairie City is at Milledgeville and Amboy-LaMoille is at Freeport Aquin. The rest of the Saturday schedule looks like this, with 1:30 p.m. Sciota West Prairie-Southeastern is at Polo; 2 p.m. Chicago St. Patrick is at Sterling, Clinton Central plays Erie-Prophetstown at Erie, and Chicago Raby is at Fulton; and at 4 p.m. Dixon plays Chicago Phillips at Gately Stadium.
4 Looking ahead to Thanksgiving and Christmas? Check out the Home for the Holidays Craft and Vendor Show at Loveland Community House, 513 W. Second St., Dixon. It costs nothing to get in. Handmade crafts and the works of featured artisans will be available. The show runs noon to 6 p.m. on Friday and 9 a.m. to 2 p.m. on Saturday. There is parking and access for persons with disabilities to all levels. The Loveland History Museum will be open during the show.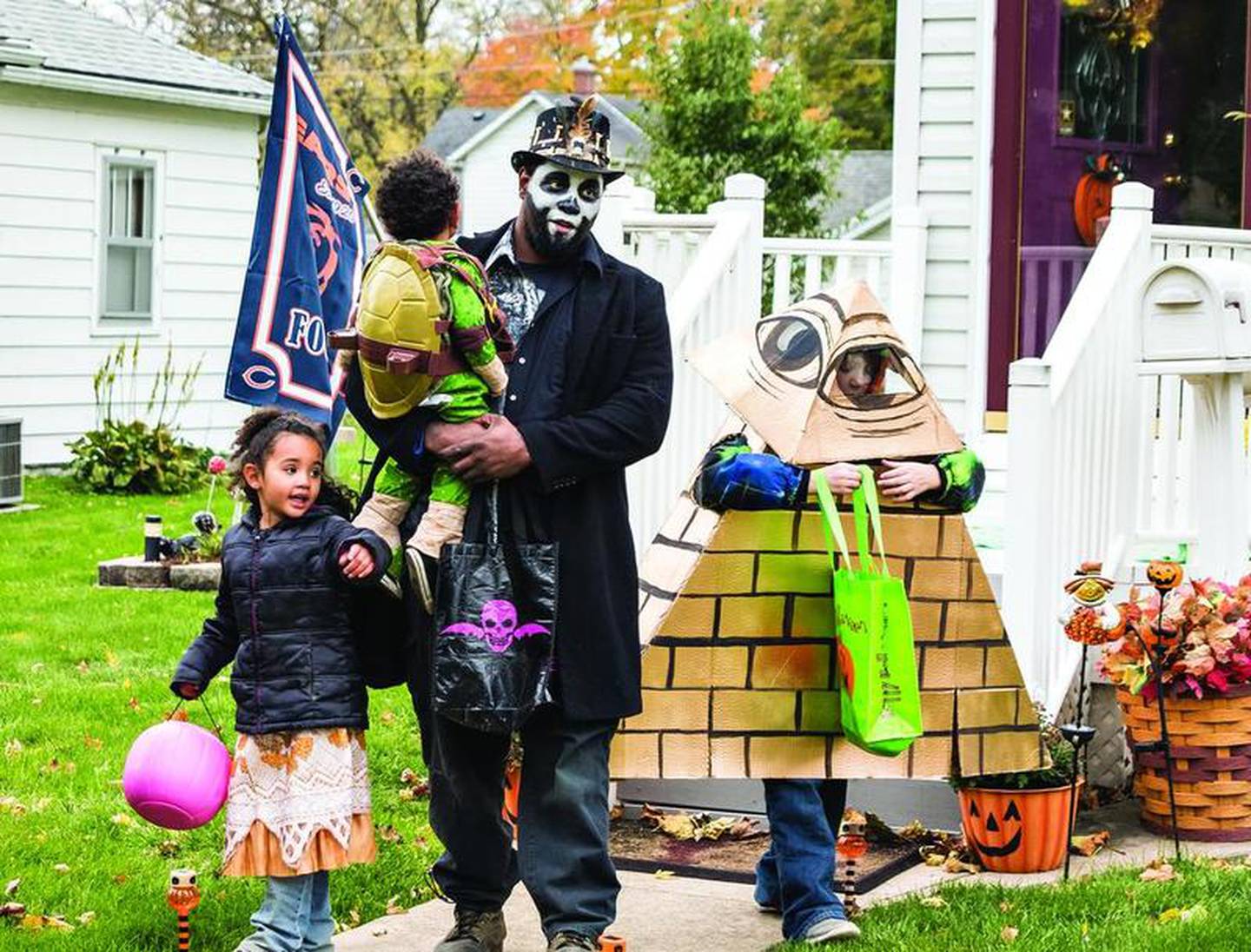 5 Costumed kiddies in their goodie bags can visit lighted doorsteps on Sunday. Trick or treating goes from 4:30 to 7 p.m. in Rock Falls, 4:30 to 7 p.m. in Sterling and and 5 to 7:30 p.m. in Dixon. Other area events include Trick or Treat at the Dixon Y, 5 to 6:30 p.m. Thursday, Rock Falls Uptown Trick or Treat from 1 to 6 p.m. Friday at the Rock Falls Farmer's Market, Trunk or Treat 4 to 5:30 p.m. Saturday at St. Paul Lutheran Church in Dixon, a Noon Lions Club Drive Thru Trick or Treat 2 to 3:30 p.m. at Page Park in Dixon and a community Trunk-n-Treat 4 p.m. to dusk Sunday in Mount Morris.
• Do you have information on an upcoming event or attraction? Be sure to let us know about it. Submit information for Sauk Valley Media's weekly calendar via email to news@saukvalley.com. Include a contact person and phone number.