STERLING – Training and tools.
Making sure the Sterling Fire Department has both is Michael Dettman's priority. The 54-year-old career firefighter was named fire chief Monday in a pinning ceremony. He started as a volunteer firefighter in South Carolina in the mid 1980s and joined SFD in 1998.
Dettman is taking his cues from his late father Francis, who retired as a SFD captain, and Gary Cook, a longtime fire chief when it was a joint command with Rock Falls.
His father used to tell him to take every class possible.
"You can never be educated enough," Dettman recalls his father saying. "I fully believe that."
Dettman has, since his stint in the U.S. Navy was completed, taken firefighting instruction from Eastern Kentucky University and the City College of Chicago. Dettman's father retired in 1988, before they could serve together.
However, Dettman did work as a deputy under Cook, who split his time between Rock Falls and Sterling. Cook would say it was his job to ensure firefighters in his command had the tools to do their job.
"Same philosophy, same goals," Dettman said. "Make sure everyone is properly trained to the highest level possible."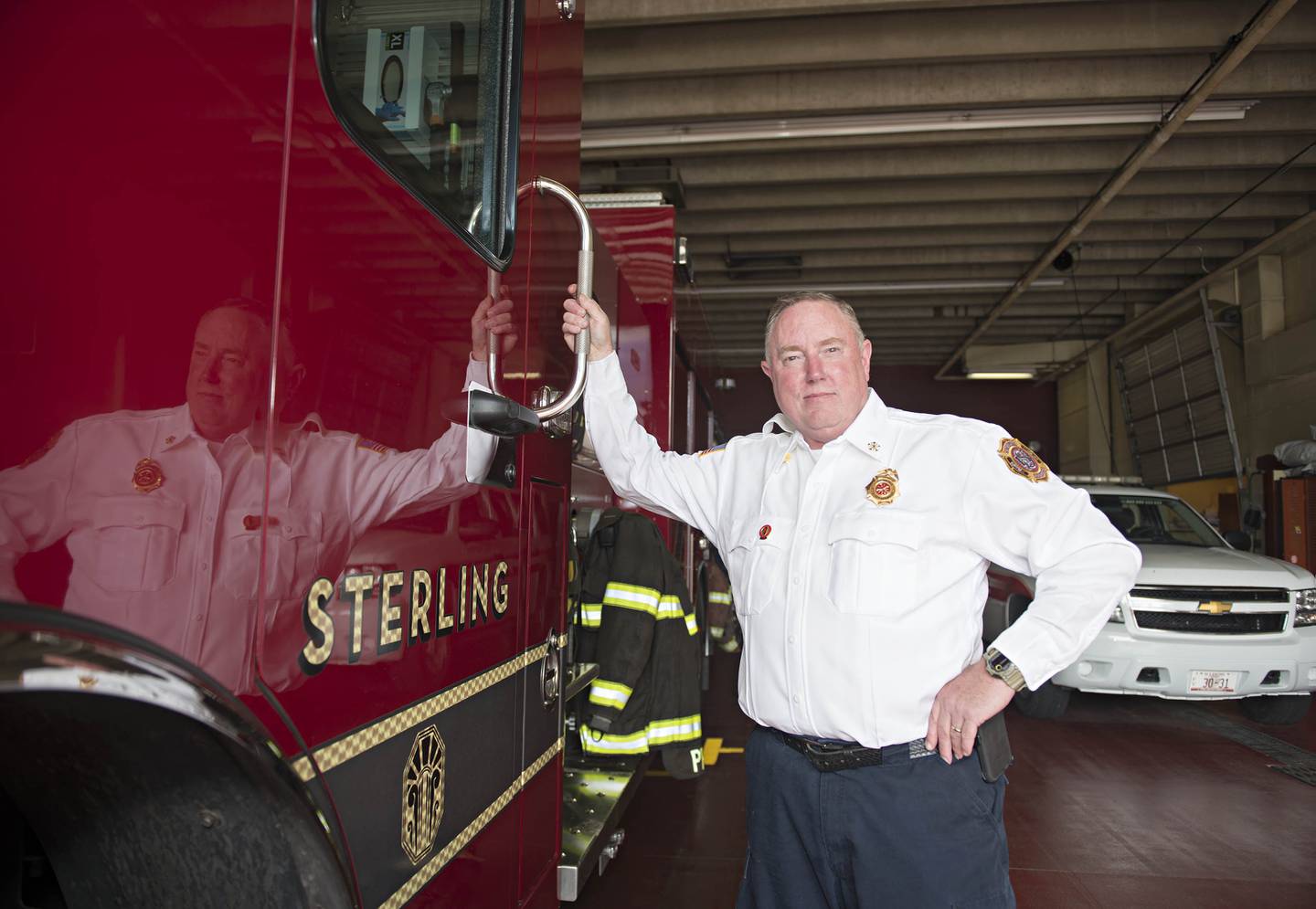 To that end, Dettman has hit the ground running. This week, two Sterling firefighters are receiving training in Rockford in the handling of hazardous materials, important because of the rail lines that intersect Sterling and Interstate 88 close to town.
Four members of the department also will attend sessions in Champaign so they can manage incidents as a fire company officer or incident commander.
In addition to adapting to situations with hazardous material, Dettman said vehicle extraction is another area of training to emphasize. Ensuring firefighters have an understanding of car construction is key to rescuing people from crashes, and vehicle machinery tech classes are needed accordingly.
"Having the ability to extricate and get them to a trauma center in that golden hour" is important, Dettman said, putting emphasis on the hour.
The department has 18 career officers and five on-call firefighters, in addition to Dettman and an administrative assistant.
Dettman says this has been a period of transition for the department, but it remains an engaged group.
"Two thirds of the department have less than 12 years on the job," he said. "Relatively young in age. They've got a fire in the belly and they love the work they do."
Dettman says he wants to keep that going. "My goal is to make it better in every way I can," he said. "Make this a great place to work and provide good service to the citizens."
Dettman said he hopes to address staffing, such as make the case to city leadership they need to restore three positions that were eliminated in 2010, and return to filling shifts with six or seven firefighters.
He also wants to improve the department's insurance rating and take part in a public safety accreditation program.
In terms of equipment, the department is in good stead. Sterling recently acquired a 102-foot aerial platform and added two lightly used fire engines to the fleet.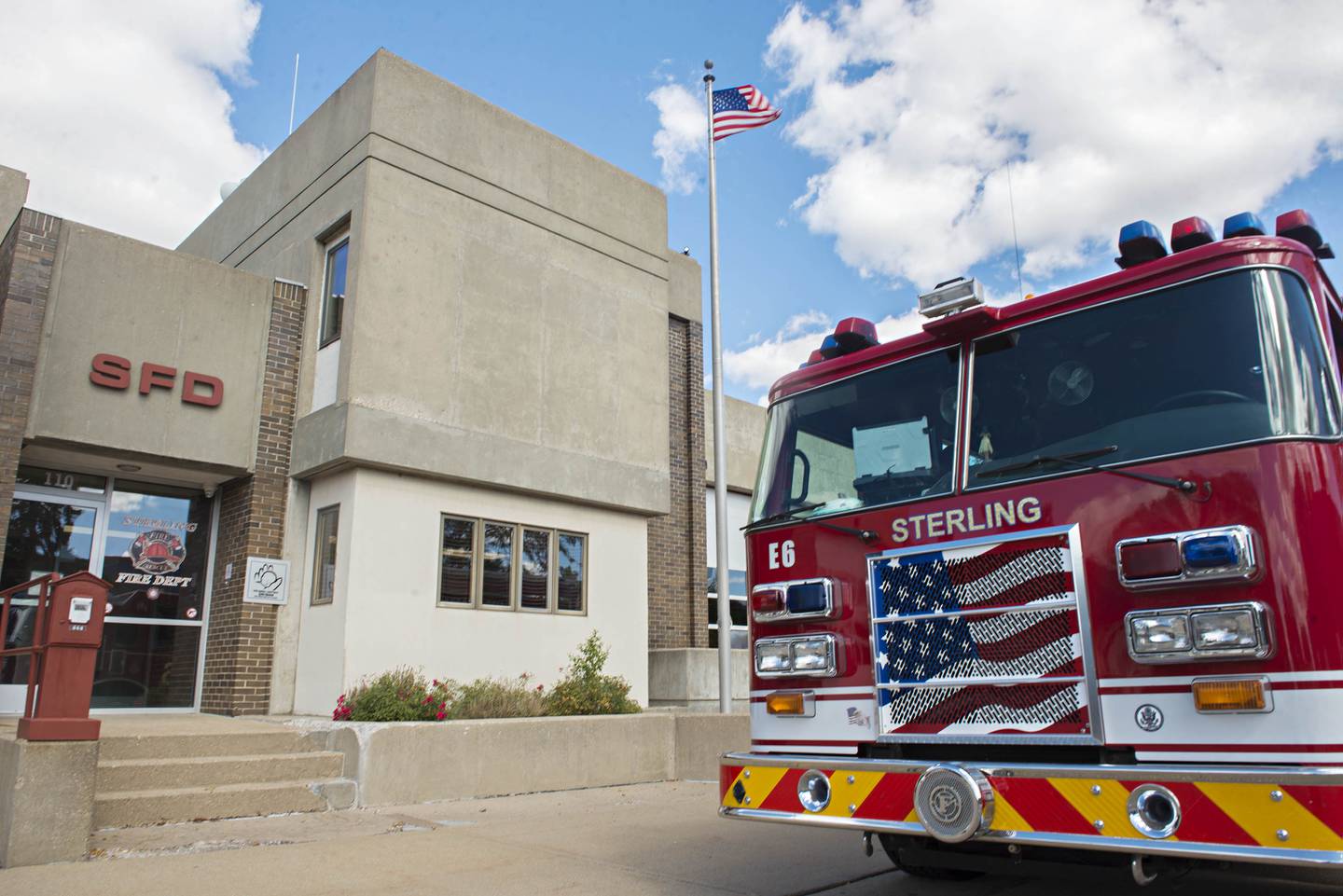 Dettman said he intends to continue to serve as a field instructor for the University of Illinois Fire Service Institute, something he's done since 2005. Helping other firefighters, whether they are at the Chicago Police and Fire Academy or in a small department, he said, is a passion.
Michael and Micki Dettman have been married for 23 years. They have a son and daughter, Tyler and Jennifer, and five grandchildren.