GRAND DETOUR — Matt Jagitsch was awarded the Charles Kested best of show award for his submission in the 72nd Grand Detour Art Festival held on Sunday, Sept. 12.
His work was an illustration of gorilla, white pencil on black board.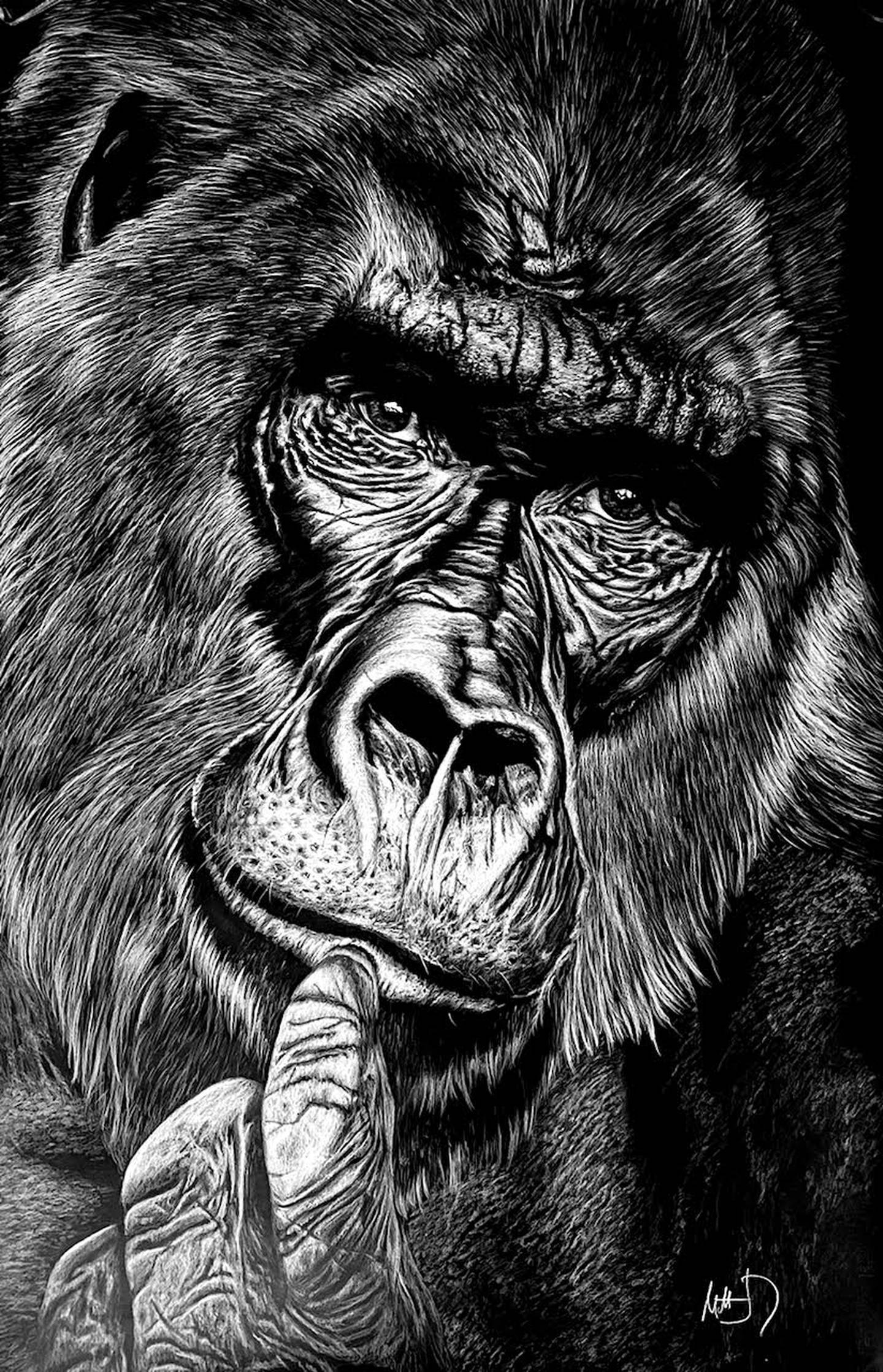 There were adult and student competitions for the show.
Other award winners:
Karen Tucker for best oil or acrylic painting, Sydni Reuben for best watercolor, Letha Catalina for best photography, John Vulcani for best three-dimensional work, Margaret Rogowski for best jewelry, Paula Kuehl for best drawing, Bill Thumm for best woodworking Bob Logsdon for The Tradition Continues, Vicki Guler for the Purchase Patron Award-Sauk Valley Media and Catalina for Purchase Patron Award-Grand Detour Township.
Honorable mention selections were by Tucker in oils/acrylics, Betty Predmore for watercolor, David Bingaman for photography, Nancy Ocken for three-dimensional, Kim Ellis for jewelry and Jagitsch for drawing.
The best of show in the student art show was Olivia Costner of Amboy High School.
For the kindergarten to second grade group: 1, Serenity Smith; 2, Braxton Ellison; 3, Porter Macklin; HM Delaney Pottorf; judge's choice, Bella King.
For grades 3 through 5: 1, Mackenzie Taylor; 2, Natalee Feaster; 3, Alainah Jordal; HM, Emma Osborne; judge's choice, Janie Cagle.
Grades 6 through 8: 1, Ella Coffman; 2, Ella Coffman; 3, Joely Ortgiesen; HM, Payton Cesarone; judge's choice, Ashli Cacique.
Grades 9 through 12: 1, Jasmine Coy-Fulton; 2, Clay Lancaste; 3, Sophia Stender; HM, Sophia Stender; judge's choice, Mallory Coffman.