This story was updated online on Monday, May 29 to reflect passage of the spending plan on Saturday morning.
SPRINGFIELD – Two state senators representing the Sauk Valley took issue with the 2024 budget bill passed by Senate Democrats, 34-22 late on Thursday.
"Let us be completely honest, this budget is not balanced. This budget isn't even close to being balanced," said state Sen. Win Stoller, a Germantown Hills Republican who represents the 37th District that includes Mercer, Lee, Bureau, Henry, Knox, Stark, Peoria, Woodford and Marshall counties.
The Associated Press reported that the $50.5 billion spending plan passed the House about 2:30 a.m. Saturday on a 73-38 vote.
The bill was sent to Gov. JB Pritzker for his signature with a month to spare before the new fiscal year starts July 1.
[ State spending plan moves to the House ]
Stoller said, "This budget doesn't account for upcoming state worker's contract negotiations and somehow magically eliminates over half a billion dollars from the state's undocumented immigrants healthcare program with a rule change even though that makes no logical sense."
Stoller also said funding for people who have developmental disabilities was shortchanged.
State Sen. Andrew Chesney, a Freeport Republican whose 45th District includes Jo Daviess, Stephenson, Ogle, Carroll, Winnebago and Whiteside counties, called the spending plan irresponsible.
[ In opinion piece, Dixon lawmaker says budget process is not transparent. ]
"This is yet another out-of-touch budget filled with misplaced priorities that cater to the extremes of the Democratic base at the expense of vulnerable Illinois citizens," Chesney said.
Chesney expressed his disappointment that the Invest in Kids Act will not continue. The act allows income tax credits for taxpayers who make authorized contributions to a Scholarship Granting Organization, which, in turn, provides scholarships for students to attend private and charter schools.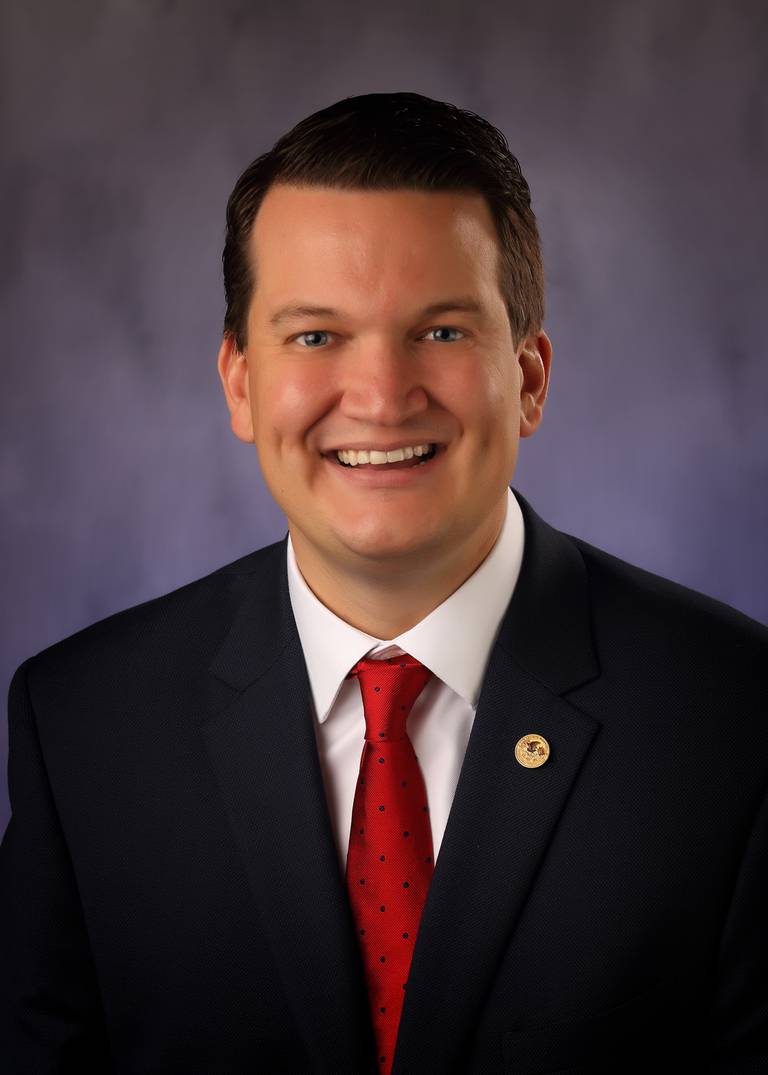 "This irresponsible spending plan does plenty for illegal immigrants, not enough for Illinois citizens, and sets the taxpayers of Illinois up for a tax hike in the not-too-distant future. Democrats did make sure, however; that legislators will receive another pay increase next year."
Senate Republican Leader John Curran of Downers Grove told Capitol News Illinois that including his caucus in negotiations was a step forward. However, he added that the uniform rejection by Republicans was justified because the "final product does not reflect the entire state of Illinois."
House Republican leader Tony McCombie of Savanna issued a statement: "Illinoisans will not be shocked to find out that the Democrat proposed $50.6 billion budget is one of the largest spends in Illinois history and one that lacks transparency, contains zero structural reforms, and uses decade old gimmicks. It is not a balanced budget that protects Illinois families. This self-serving partisan budget digs deeper into taxpayer pockets to pay for healthcare costs for the undocumented, shortchange local communities, and increase the cost of living on everyday Illinoisans. As Republicans, who represent parts of all 102 counties, we will not stop banging on the closed doors. We will continue to work on lowering taxes, cleaning up government corruption, and restoring public trust in our government."