DIXON – The Dixon Public Library is facing a difficult situation as complaints about sexual depictions in two LGBTQ comic books have resulted into debates over censorship, discrimination and politicized attacks against libraries leaders across the nation.
The controversy drew more than 100 community members to the latest Library Board meeting Monday, ranging from library supporters and LGBTQ advocates to political figures and members of a conservative Facebook group, the Sauk Valley Freedom Fighters.
[ 'A slippery slope': Residents defend Dixon library following push to remove LGBTQ comics depicting sex acts ]
The library reviews and removes material every day for a variety of reasons such as damaged or moldy conditions, inaccurate or outdated information such as old medical books, or because people just aren't interested in the books, library Director Antony Deter said this week.
It also has strict policy on where books are located, and in the past moved about 50 books more suited for the library's adult section. For example, a cookbook was moved because one recipe included alcohol as an ingredient.
That's likely what would have happened for the young adult comic "Gender Queer: A Memoir" by Maia Kobabe, which is about the author's coming out as nonbinary and contains sexual images including oral sex.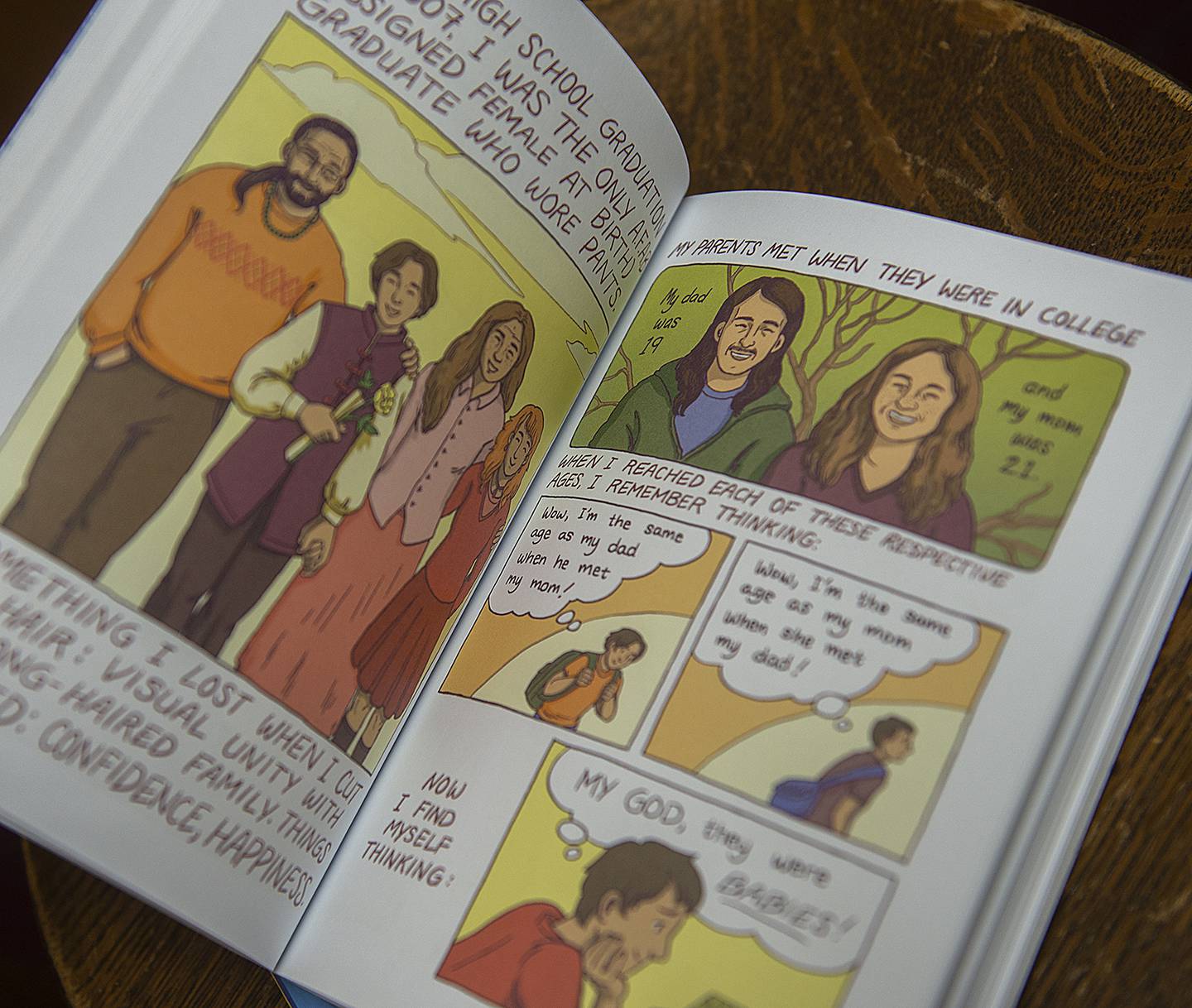 "Had we been given the opportunity, we would have moved it to the adult section," Deter said.
However, complaints went far beyond the scope of sexual content accessible to minors.
Initially, the library received a letter signed June 7 by a dozen families calling for the removal of the library's Pride Month display "until the books displayed can be thoroughly looked over for content not appropriate for our youth." It was in response to resident Jill Hayes reportedly finding her 1-year-old had knocked down a book from a Pride display self. The book was "Gender Queer." June is Pride Month.
"We then ask you to create oversight, so books with R-rated content will not be purchased on the taxpayer dollars," the letter stated.
It was a form letter from the conservative nonprofit group CatholicVote in its anti-LGBTQ "Hide the Pride" movement, in which community members check out all the LGBTQ content they can from a library to remove the books from public display.
"Flags, signs and book displays based on how adults experience sexual attraction and gender identity have no place in an open and public space for children," the letter stated.
Although Deter couldn't speak to their motivations, three Dixon library patrons then each checked out the maximum of 20 books, all LGBTQ materials.
With no effective way to address the broad scope of the letter, Deter directed Hayes, who submitted it, to information on giving public comment during a meeting as well as the library's policy form for the request for reconsideration of library materials.
The library received requests to remove "Gender Queer" and well as an adult lesbian-themed comic "Patience and Esther: An Edwardian Romance" by S.W. Searle.
The library purchased "Patience and Esther" last year for the adult section, and it was never checked out. It also never was on display, including in the Pride Month display.
The library got "Gender Queer" nearly three years ago, and it had been checked out only three times.
The requests called for the books to be removed because of "pornography" but also for "sin," "vulgarity" and "lesbianism."
Removing them on a discriminatory basis would put the library in violation of the 14th Amendment's Equal Protection Clause, Deter said.
Also, "if we got rid of every book with sin, I'm not sure what we would have left."
Censorship would be a breach of professional ethical standards, Deter said.
"From an ethical point of view, I can't just remove books because someone asked me to," he said.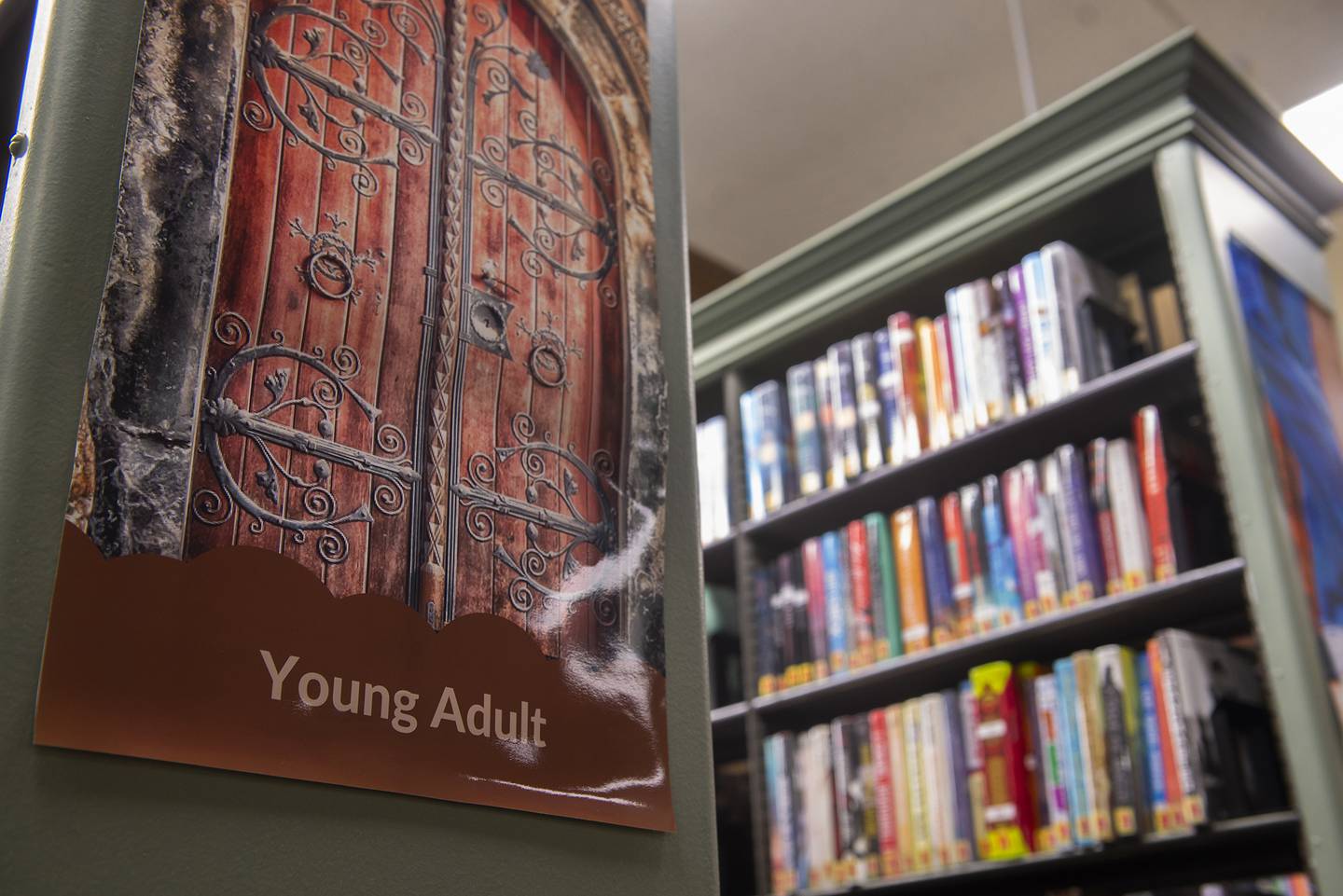 There were 19 people who spoke during Monday's meeting, with nine calling for removing the books and 10 voicing concerns about censorship and LGBTQ discrimination. There also were nine letters submitted in favor of keeping the books and one against.
Those against made several different degrees of requests, including moving the books, moving them behind a desk and requiring parental permission to check them out, removing them from the library, prosecuting library staff for peddling child pornography, and burning the books.
Dixon Mayor Li Arellano Jr. was unable to attend Monday's meeting because he's out of state on military duty, but after hearing reports of the public comments, he said it sounds like the conversation on the root issue has gone off course, "sidetracked into much bigger cultural battles."
The core issue is graphic sexual images should not be accessible to minors at the library, regardless of the book's themes, Arellano said.
Many books contain written sexual situations, but "graphic pictures and images have a different effect on minds than the written word," he said. "I don't want these images accessible to my kids and the kids of the community."
With the debate going for a month, all sides are getting more worked up, he said, adding there are many sides and perspectives to the issue.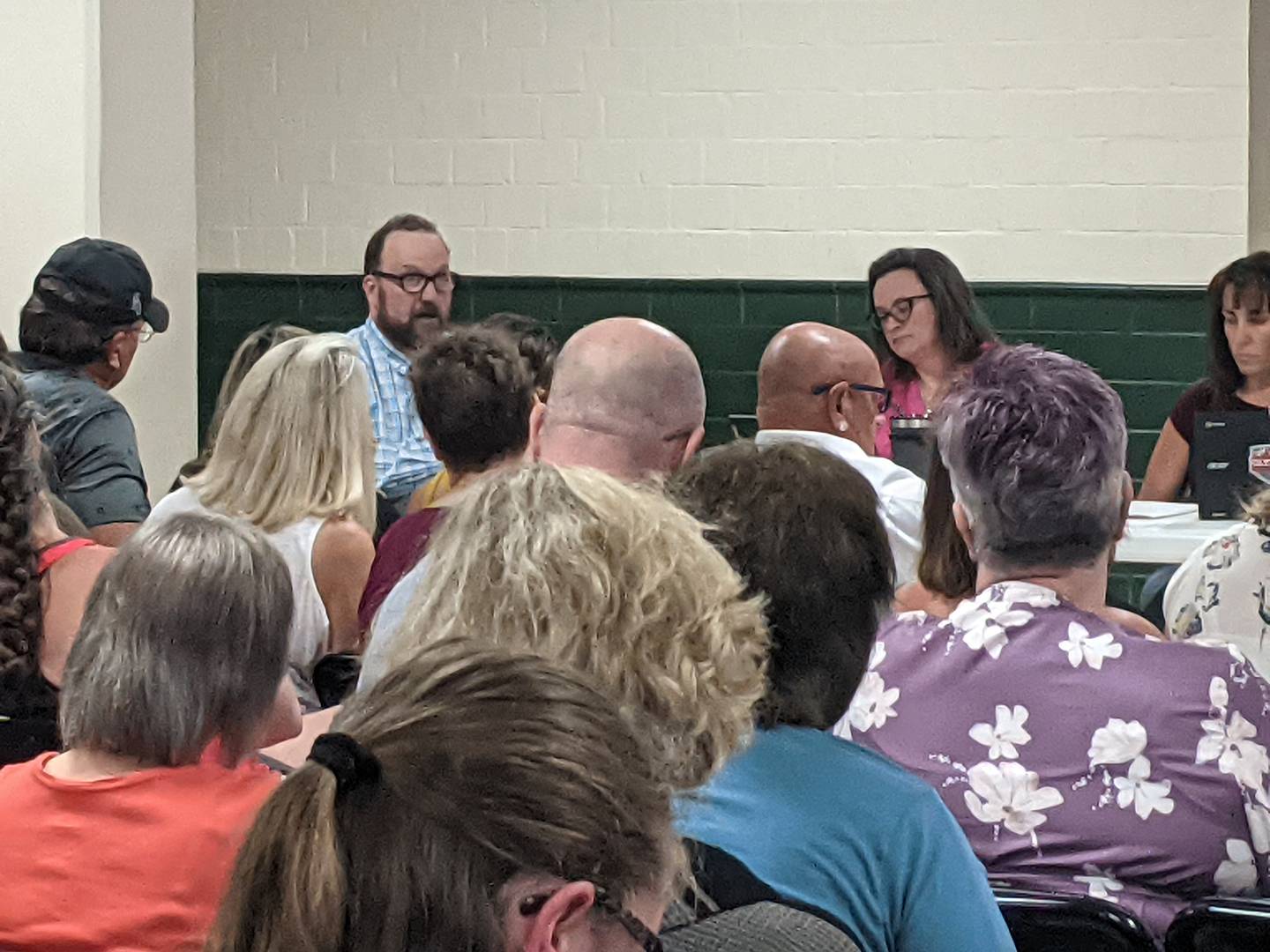 The Library Board does not have the authority to remove materials; those decisions fall on the director, board President Tracey Lawton said during the Monday meeting, citing library policy.
"The Library Director shall select and discard all books and other library materials in accordance with this policy, using the assistance of the staff, without outside interference, and following good, accepted library practice," according to the library code.
"Censorship must be exercised by patrons for themselves," the code states. "The Board of Directors and the Library Director cannot restrict the selection of the patron, and neither can the patron restrict the freedom of selection of other patrons."
For Deter, "it's impossible to make the right decision" without upsetting a group of people.
"It's clearly graphic in the way it tells the story," he said of "Gender Queer." "I'm not unsympathetic about the complaints about the content not being suitable for kids. I just feel that it's so difficult to take the full context in the current public space."
The level of discourse is also more elevated than it ever has been during his time in Dixon.
In 2016, a patron complained about the Pride display, and there were complaints when the library had to shut down because of COVID-19 restrictions, but that's about it in the last several years.
Now, not only have people called for his firing, but he's also been accused by some of those who want the book removed of peddling child pornography and having a radical agenda.
"There's been nothing where it's personal like this," Deter said.
"Gender Queer" and "Patience and Esther" are two of many LGBTQ books under fire at libraries across the nation as part of politicized book bans.
"The level of attacks against libraries - that's quite unprecedented in the last few decades," Deter said, saying it's similar to the days of McCarthyism in the 1950s.
There also are the rights of library patrons to consider, Deter said.
Having the book behind a desk and requiring parental permission could create a whole new set of problems, he said. For example, a child wanting to check out books about gender identify might be too scared if it requires a call home, and calling home could also possibly put that child at risk.
Along similar lines, the library has a policy not to share a spouse's circulation history such as if someone is checking out material on how to escape an abusive partner. It's about privacy and protection, he said.
Some are critical that minors would have access to adult library content. The children's section is separated on the bottom floor of the library.
Children are not supposed to be unsupervised if they are younger than 9, and those 9 and older are assumed to have permission.
"It's not just Dixon; public libraries don't insert themselves in these parental decisions," Deter said. "We are not capable of making parenting decisions."
"Parents can exert whatever control they want when accompanying their children," he added.
The U.S. Supreme Court has upheld many times that minors have First Amendment rights.
"It's not just freedom of expression, it's the freedom to find information," Deter said.
Library code on patron rights includes using the library without discrimination and having free and equal access to information.
The board has made 26 updates to its policy in the last five years or so, and there likely will be a review of the collection management and use section of the code.
Both "Gender Queer" and "Patience and Esther" were taken out of circulation temporarily because of the controversy, and so board members can review them if they want to. Deter said he will wait to make a decision until all the information can be processed and to see what policy changes the board might make, if any.
"Gender Queer" is a nominee for the Abraham Lincoln Teen Choice Book Award for 2023 for the Association of Illinois School Library Educators.
If the library didn't already have the book, Deter said it would have purchased it anyway, because the library makes all award nominees accessible.