THOMSON – Despite the difficulties many businesses are facing when it comes to hiring during a pandemic, Thomson federal prison has managed to forge ahead, and after a series of monthly job fairs and beefed-up employment incentives, now is nearly fully staffed.
The federal prison, which a year ago was staffed at only 55%, since has hired 93 officers and now is staffed at 80%, union local President Jon Zumkehr said in a news release on Saturday.
Thomson is authorized for 365 corrections officers.
The American Federation of Government Employees Local 4070 has been holding job fairs, and working for a larger retention incentive, in conjunction with Illinois' Democratic congressional delegation and Warden Andrew Ciolli, the release said.
"AFGE Local 4070 has been fighting for 25% retention pay for 24 months, and we extend our thanks to Senators [Dick] Durbin and [Tammy] Duckworth and Representative [Cheri] Bustos for leading this fight and supporting the workers at USP Thomson," Zumkehr said in the release.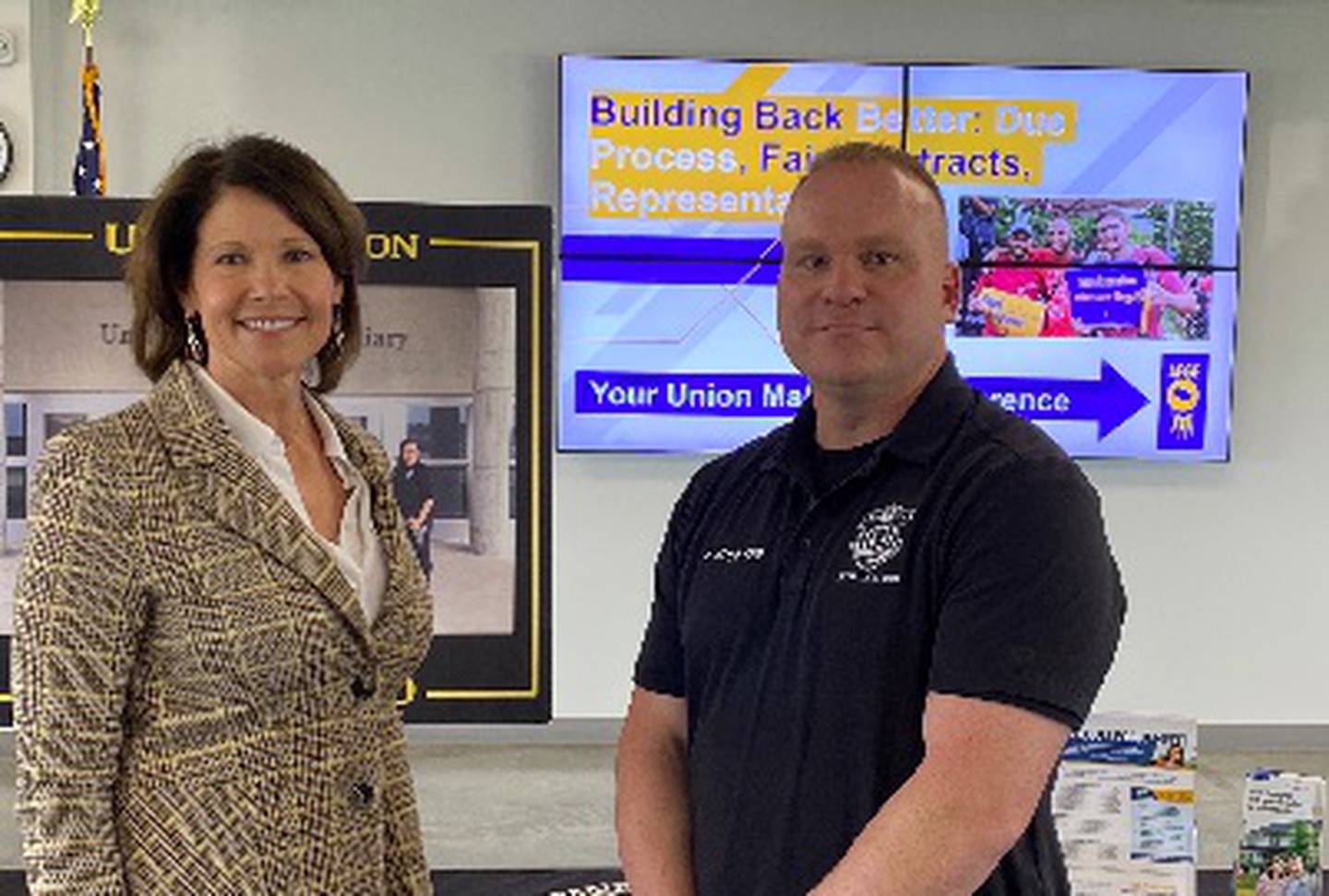 A little over a year ago, in August 2020, the National Council of Prison Locals 33 raised concerns about inadequate staffing at the prison, which was forcing overtime and stretching correctional officers dangerously thin.
The council, which is part of the AFGE, said that the BOP had been facing budget-driven staffing shortfalls for years, but that Thomson was in worse shape than others.
"The staffing crisis is not unique to Thomson, however, Thomson is one of the lowest-staffed facilities in the agency," Council President Shane Fausey said at the time.
The union continues to push for full staffing.
Two more job fairs are coming up, from noon to 3:30 p.m. Tuesday and from 11 a.m. to 3:30 p.m. Dec. 8 at the prison at 1100 One Mile Road.
The starting salary for correctional officers with no prior federal experience is $20.84 an hour, plus a 25% recruitment bonus paid in a lump sum during the first week of orientation, and a 25% retention bonus – up from 10% – for those who stay a year. Automatic pay raises brings the salary to $25.12 in the second and third years.
Training and related expenses are paid.
The recruitment bonus has helped bring people to the prison, and the retention incentive will help keep staff there, Zumkehr said in a phone interview this afternoon
Those interested are advised to email their resume in advance to tom-recruitment-s@bop.gov and be prepared for an on-the-spot job interview, and even an offer of employment, Zumkkehr said.
Those attending should bring their resume and two forms of identification.
Veterans are particularly encouraged to apply. They also should bring a Member 4 copy of their DD-214 or VA rating decision letter and a VA disability certificate, if applicable.
Applicants who have not separated from the military also must provide a copy of a letter from the commanding officer stating the future date of separation.
In most cases, federal regulations require BOP employees to be younger than 37 when hired, but exceptions are made for certain hard-to-fill positions and for eligible veterans.
U.S. citizenship is also required. Candidates are subject to a drug urinalysis, physical examination, background investigation and, if hired, must successfully complete a three-week residential course, "Introduction to Correctional Techniques."
As of today, there are 984 inmates, all men, at Thomson, the BOP website said.
There are 122 BOP locations nationwide; go to www.usajobs.gov or call 815-259-1666 to learn more about openings at Thomson and elsewhere.