MORRISON – It was the summer of 2017, and Anna Schroeder and Rachel Helm were in love, intensely in love, the way only 15-year-olds can be.
The problem was, they didn't think Anna's mom, Peggy Schroeder, would approve of their relationship, which had turned sexual.
In sometimes steamy texts between the two girls, they discussed their situation. Killing Schroeder's mom would solve their problem, they decided. Maybe poison her with bleach and drain cleaner. Maybe drug her and make it look like a suicide. Then they could just move into her house in Morrison.
That was the information revealed in text messages presented Wednesday in Whiteside County Court on the first day of the two-day sentencing hearing of 19-year-old convicted murderer Anna Schroeder.
In the end, Schroeder shot her mother in the head, point blank, that July 6, and the girls spent two days trying to clean up the crime scene. Failing that, they set the body and the house on fire, and left.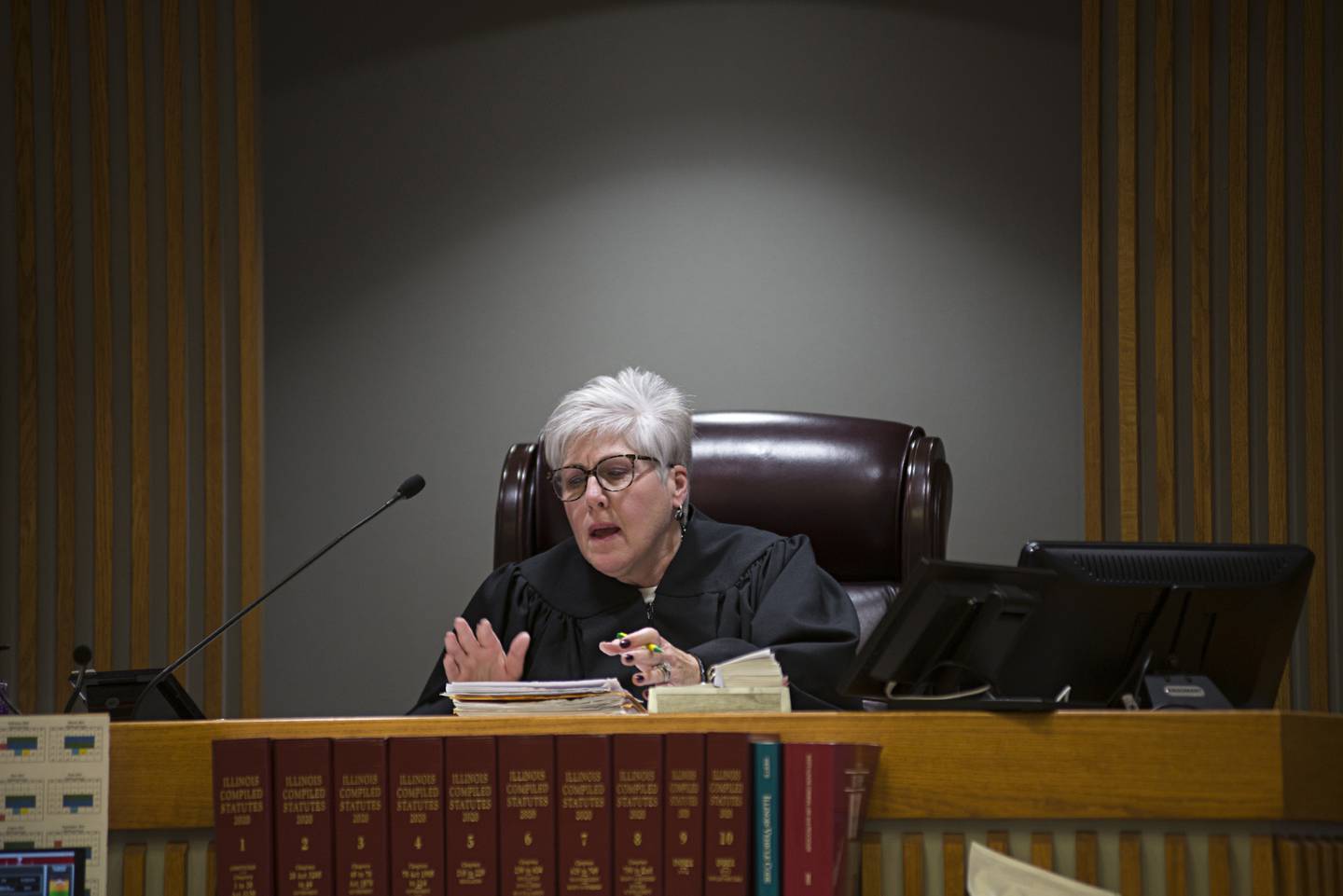 Helm told her mother what they'd done, and they went to the police.
Schroeder pleaded guilty on Jan. 8, 2020, to an amended charge of second-degree murder, for which she faces 4 to 20 years in prison. Two counts of first-degree murder, arson and concealment of a homicidal death were dismissed.
The hearing ran from 10:30 a.m. to noon, when State's Attorney Terry Costello called two witnesses. The hearing is expected to resume and wrap up Friday, when defense attorney James Mertes calls his witnesses.
Helm still is charged with arson and concealment of a homicidal death; her next hearing is Dec. 1 between her and her attorney, the state's attorney and the judge, in which they will discuss her potential options. It is not open to the public.
Judge Trish Senneff, who has presided over both cases since their beginnings in juvenile court, will determine Schroeder's sentence.
Per her plea agreement, Schroeder will not be eligible for probation, or be able to appeal. Per statute, she can get day-for-day credit, and there will be year of supervised release when she is freed.
The bulk of Wednesday's testimony came from Whiteside County Sheriff's Lt. Dave Molina, the lead investigator. In answering Costello's questions, he provided a reiteration of the events leading up to July 8, 2017, when the fire was reported and Peggy's body was discovered.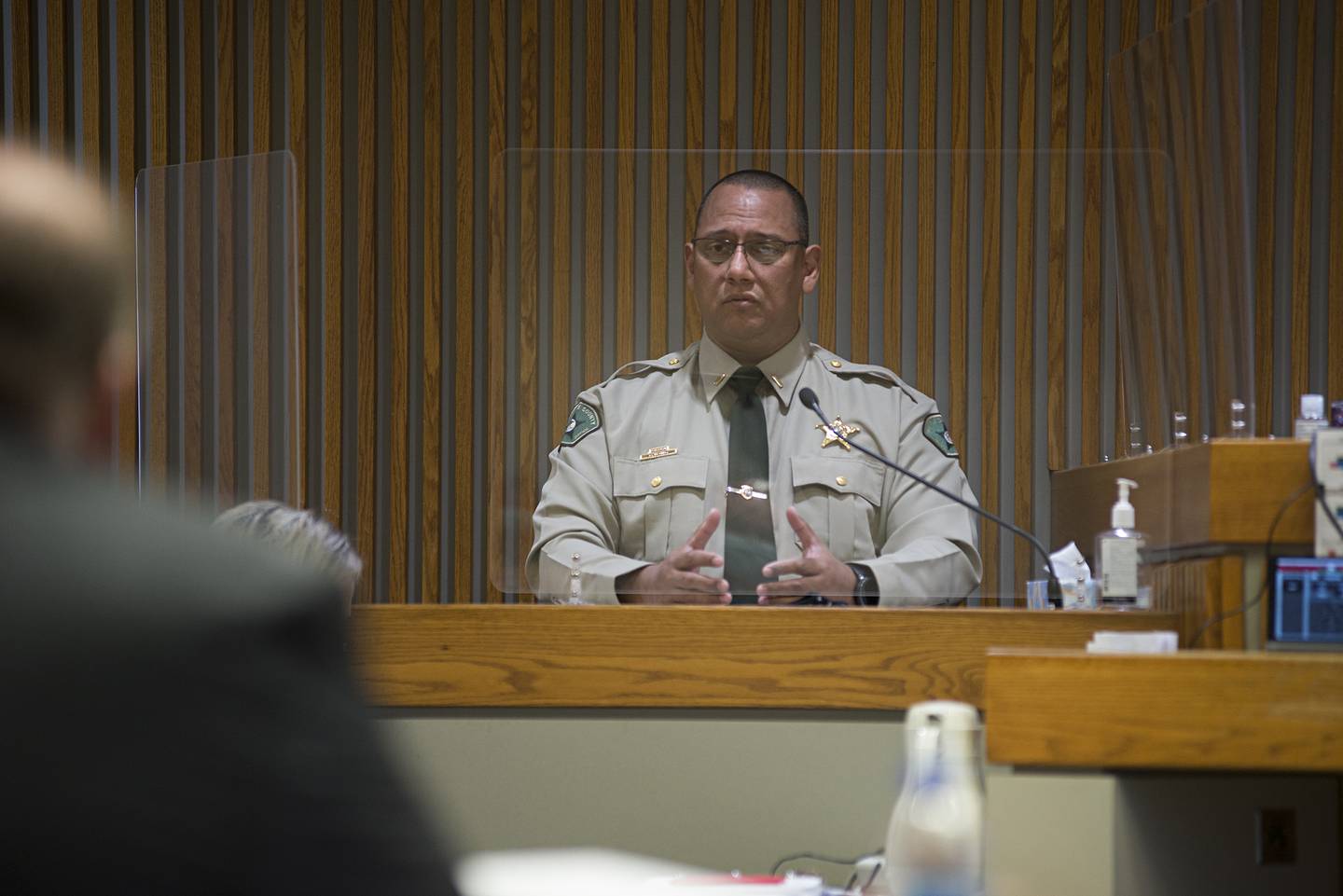 Under questioning from Mertes, he also confirmed text messages between the two girls that began on June 14, 2017, and were sent up through the time Helm met Schroeder at her Morrison home, her mother's body inside.
Helm texted things like "no offense, I hate that b----," "if she's dead, she can't find out (about their relationship)," "can you kill her, I'll help," "we can stay at your house after we kill her and get rid of the body," and "she needs to die soon."
If her mom was dead, they could have sex, she texted Schroeder.
Schroeder's responses were in agreement, and at one point she texted "we can make it look like a suicide." Other text excerpts included "I actually thought about killing my mom," "I literally though about killing her fr (for real)" and "I could always burn my house down."
In the end, Schroeder waited for her mom to come home from work, told her she had a surprise for her, asked her to put a towel over her face, then shot Peggy in the living room with her own gun.
She texted Helm what she had done, and when Helm didn't believe her, texted her a photo of her mom's body.
Helm had her mother drop her off at Schroeder's and for the next two days the girls tried to clean the blood-soaked carpet around Peggy's body, made plans to run away, and went shopping for hair dye, food and cleaning supplies.
Finally, they dragged Peggy's body to her bedroom and covered it with a sheet.
That July 8, Helm set the sheet on fire, and also set fire to a sheet in Schroeder's room, and the two left, disposing of Peggy's phone and gun in a nearby park and cemetery before calling their family members and getting rides, Helm to her home in Rock Falls, Schroeder to her dad's house in Walnut.
Once at home, Helm told her mother, Lois Holland, what Schroeder had done, and Holland took her to Rock Falls police, then to the Whiteside County Sheriff's Department, where she was interviewed.
Schroeder was arrested that night at the home of her father, Daryl Schroeder.
Mertes is attempting to show Helm's role as an instigator of the crime, while Costello noted that although there are other texts discussing what would happen if Peggy were to die, the first mention of actually killing her and burning the house down came from her daughter.
The hearing resumes at 10 a.m. Friday.