OREGON – The fire burning as a result of an explosion at a chemical plant in Rockton is prompting Ogle County emergency officials to warn residents who live east of Meridian Road to close their windows and monitor their indoor air quality.
People with respiratory issues are advised to stay inside.
Emergency officials also ask that people do not call 911 unless they are having an emergency.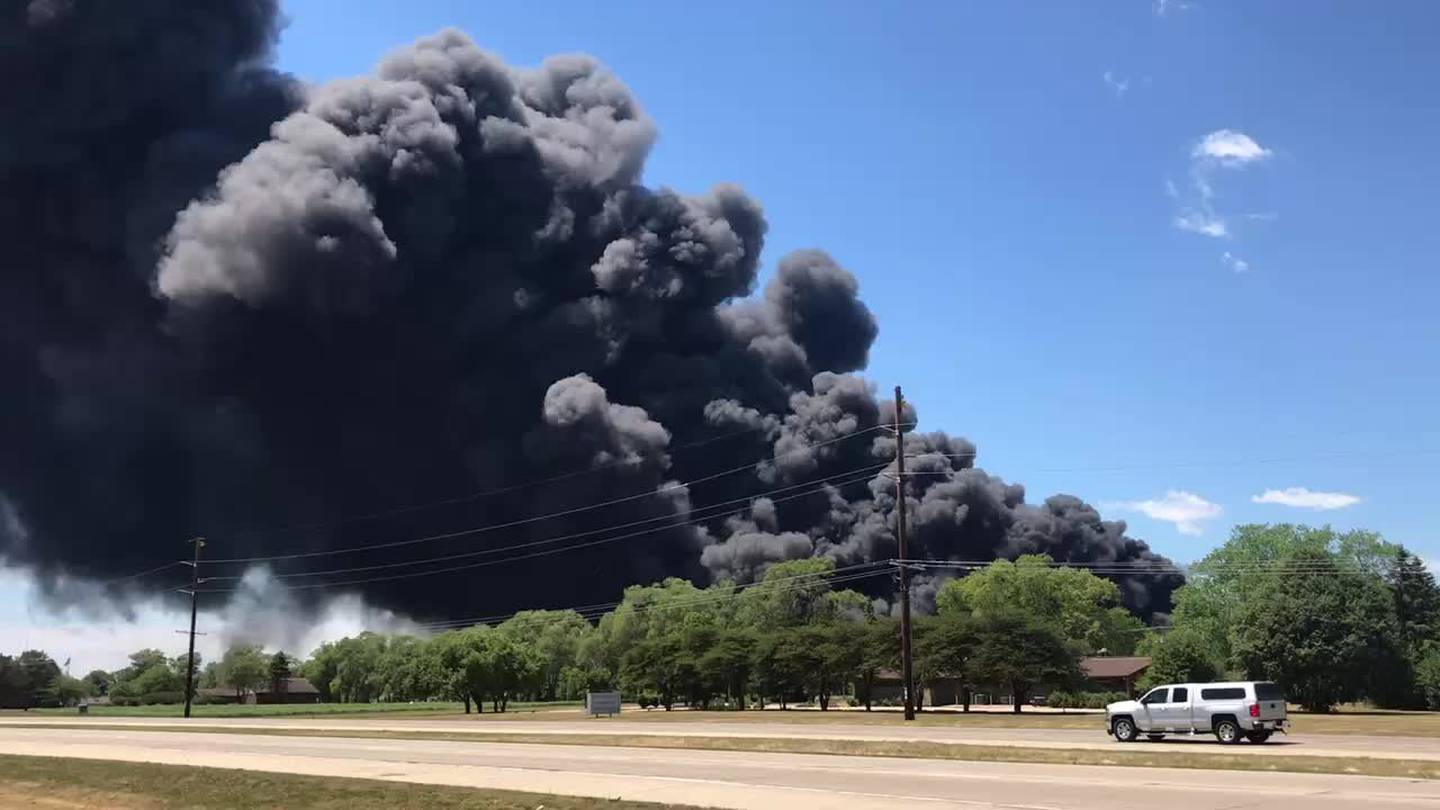 The explosion at the Chemtool grease plant at 1165 Prairie Hill Road was reported around 7 a.m.; as of 10:50 a.m., smoke from the fire in nearby Winnebago County was covering the eastern third of Ogle County.
The air quality at ground level has been tested and deemed not hazardous, and Rockton is not expanding its mandatory evacuation beyond a 1 mile radius from the fire, officials said.
Evacuees were being sent to Roscoe Middle School, 6121 Elevator Road, and lllinois EPA investigators are being dispatched.
Chemtool makes lubricants, grease products and other fluids, and says it is the largest manufacturer of grease in the Americas.
The Lubrizol Corp., owner of Chemtool, issued this statement:
"At approximately 7 a.m. today, local emergency personnel responded to a fire at the Lubrizol Corporation's Chemtool Facility in Rockton, Ill. We have confirmed all on site are safe and accounted for. Our concern right now is for the safety of all our employees and the surrounding community. As a precaution, authorities have evacuated residents in a one-mile radius of the site.
"We do not yet know what caused this incident, but we will be working with local authorities and with our own risk management team to determine what happened and identify any corrective actions. We will share more details as they are known. We are grateful to our employees, first responders and safety forces responding to this incident."