THOMSON – The union that represents Thomson federal prison workers is calling for the immediate replacement of Warden Thomas Bergami, citing low morale as a result of his leadership, which union leaders say has allowed those under his command to commit serious safety infractions, has allowed retaliation against whistleblowers, and has sparked the loss of 60 staff members over the last four months.
The letter to Deputy Attorney General Lisa Monaco came in the wake of a report released May 31 by National Public Radio and the Marshall Project outlining the purported abuse against inmates, including civil rights violations, Bureau of Prisons policy violations and potential criminal behavior, that have taken place since March 2020. Seven inmates also have died since then, most being the result of homicide.
That report prompted Illinois' Democratic congressional delegation to send a letter of its own to the Justice Department's Inspector General demanding an investigation into its allegations.
It also resulted in a visit to the prison Friday by one of the delegates, U.S. Sen. Dick Durbin, chairman of the Senate Judiciary Committee.
In the union letter, Jon Zumkehr, president of the American Federation of Government Employees Local 4070, wrote: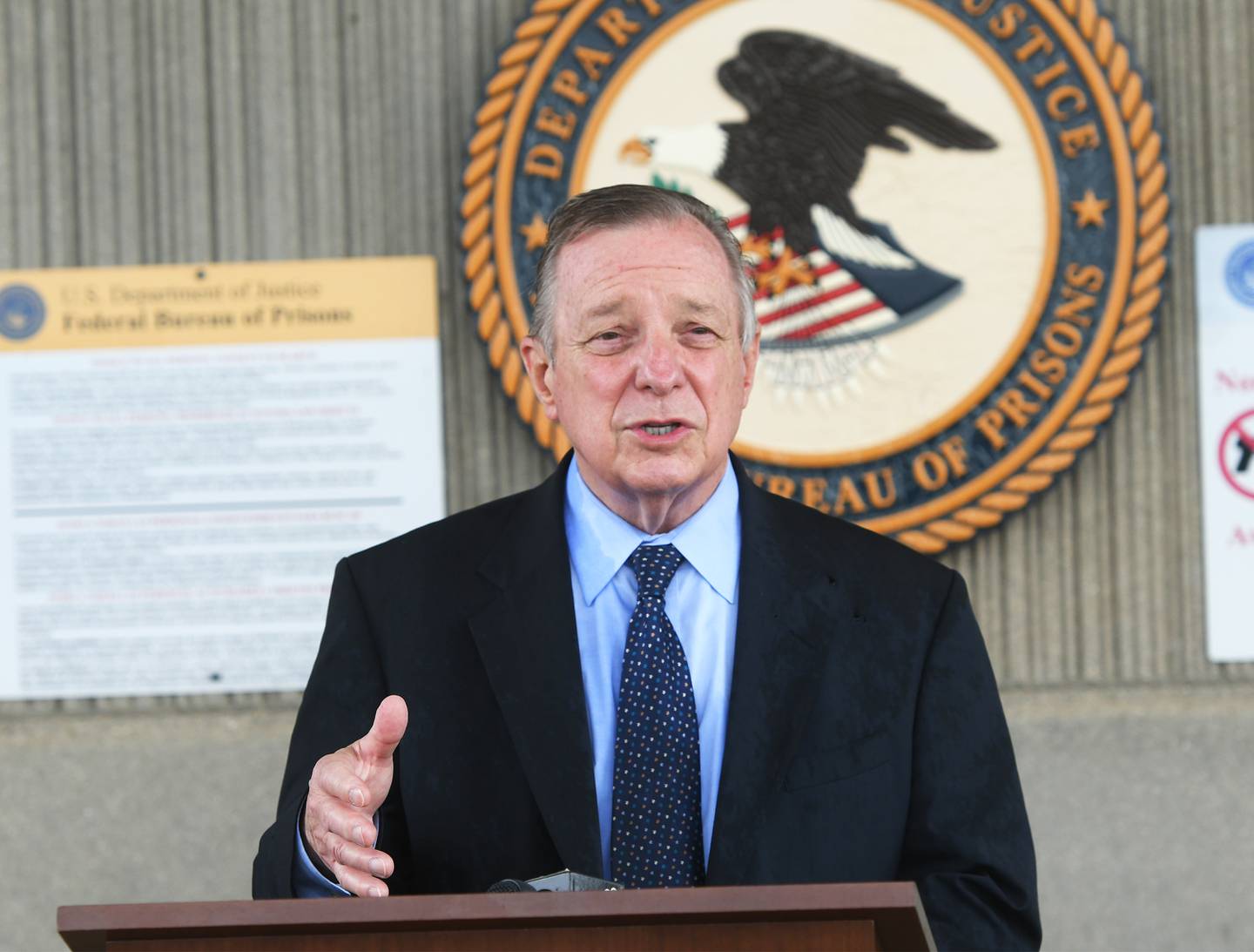 "Warden Bergami has failed within his position of trust and has placed the staff, inmates, and communities at risk.
"In recent months we have had an abundance of serious incidents which took place under the Thomas Bergami leadership. Attempts to address these issues directly have gone unheeded and even to the extent of being covered up and/or distracted from the facts.
"Those entrusted in the highest of positions under his leadership have failed and whistleblower protection and rights have gone ignored. Thomas Bergami allowed and encouraged subordinate leaders under his command to commit whistleblower retaliation and commit safety infractions.
"Managers are blatantly violating laws and refusing to adhere to local agreements, placing the hard-working staff in limbo with ever-changing policies and procedures that have done nothing but set USP Thomson ablaze, and over 60 staff have left under his tenure."
A message left with Bergami's office Friday afternoon seeking comment was not returned.
Bergami was appointed at the end of March by BOP Director Michael Carvajal, who earlier in the year announced his resignation after two years in the position. During Carvajal's tenure, which ends when a new director is named, he was criticized for his handling of situations rising out of the pandemic. He also faced accusations of rampant abuse, graft and corruption throughout the system.
Friday, Durbin spent more than 2 hours touring touring the prison, talking with union leaders, inmates and Bergami.
In a brief news conference afterward, Durbin noted that, with the departure of Carvajal – which Durbin called for publicly – a transition is in the offing, and "it's going to be a new day for the BOP."
He declined to speak directly about the union's plea that Bergami be replaced, except to say that the prison administration and the union have worked successfully together in the past, and he's "hoping they can establish a more cooperative relationship" in the future.
As for the concerns raised by the Marshall report, Durbin acknowledged that an investigation is ongoing, and noted the difficulty involved in ensuring inmates are treated "in a humane but realistic way," while also ensuring the safety of prison staff.
"We will continue to watch it closely ... I can say that this is an exceptional situation. Prisons are dangerous places ..."
When it comes to the safety of Thomson inmates and staff, "I think this is a reasonable situation," he said.
The Marshall report's most serious allegations include staff purposefully stoking tensions between cellmates, encouraging assaults against sex offenders and informants, and leaving men shackled to a bed for hours in their own urine and feces without food or water, the release said.
The report also says staff laughed at the expense of a Jewish man they were guarding as he lay dying following an assault that occurred after he was placed in a recreation cage with known white supremacists, the release said.
The letter to the Inspector General, signed by Durbin, Sen. Tammy Duckworth and U.S. Rep. Cheri Bustos, also asked that the investigation "include the role that staffing shortages may have played in giving rise to the conditions in which the deaths and alleged abuses occurred."
The high-security Carroll County lockup had 912 inmates as of Friday. The first week of June, the prison was short 105 staff members, including 78 from custody, Zumkehr said at the time.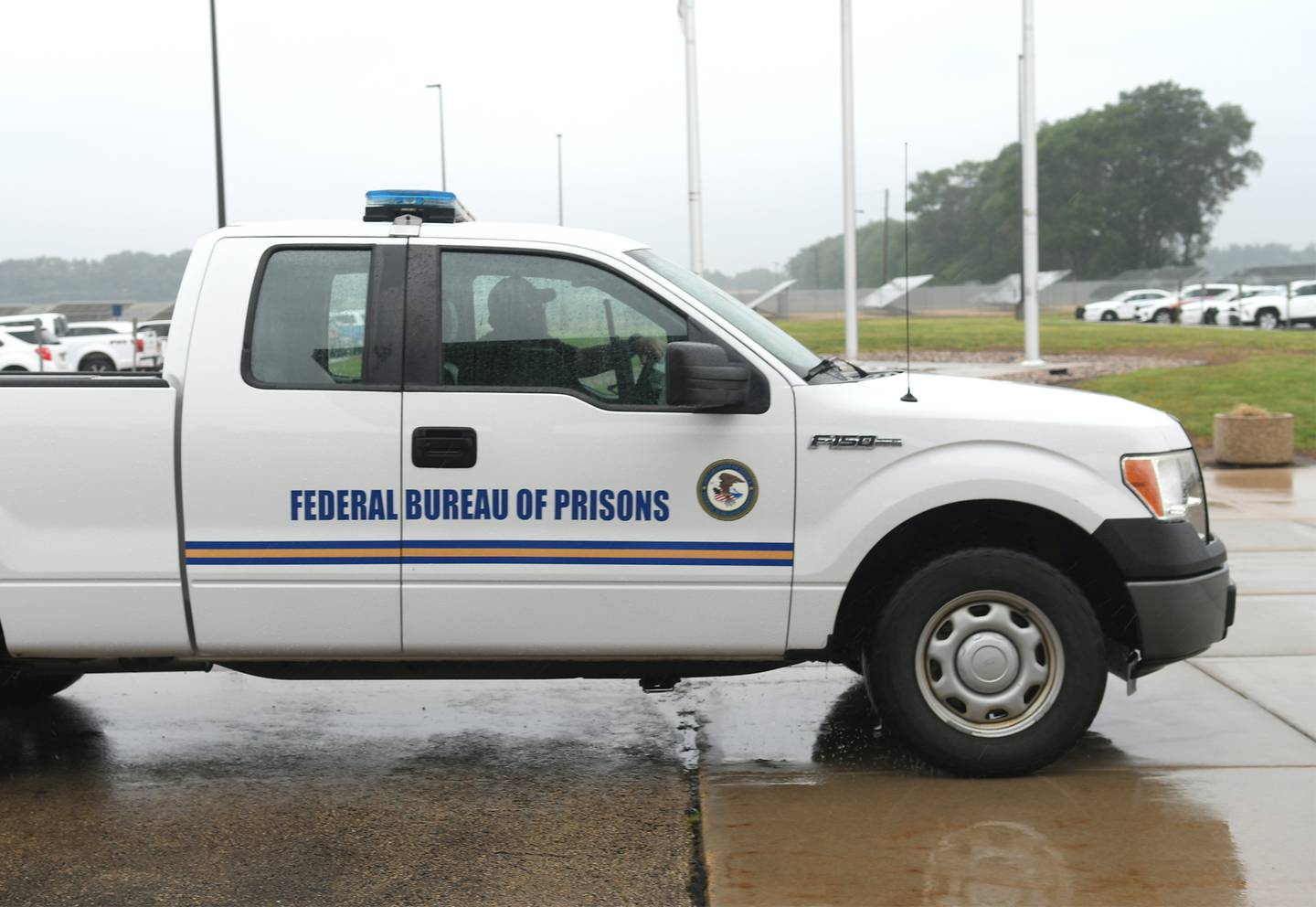 The loss of 60 staffers at the continually understaffed facility concerns Zumkehr.
"We have the hardest working staff in the BOP, and the most labor-intensive program (Special Management Unit) in the federal prison systems," he said in a statement accompanying the letter.
"This specialized mission has many different areas that require more staff than we have right now, and requires constant training to safely and successfully complete this mission.
"We need more staff, plain and simple ..."