STERLING – With a trip to the regional finals and tying the school record for wins in a season on the line Tuesday, the Dixon softball team was ready to roll from the start in a Class 3A Sterling Regional semifinal.
The Duchesses grabbed an early lead against Rochelle, then tacked on some runs late in a 9-3 win to set up a showdown with the host Golden Warriors for the title Saturday at 2 p.m.
Sam Tourtillott and Izzi McCommons had big hits in the first two innings, then Ana-Kate Phillips and Elle Jarrett came through in the clutch in the sixth inning, providing plenty of offense for Jarrett and a flawless defense behind her.
Coming off a 10-run win over the Hubs last Tuesday, the Duchesses (18-8) picked up right where they left off with a three-run first inning before scoring two more in the second.
"We came in knowing that we were going to see a different pitcher and it was going to be a whole different game," McCommons said. "We didn't think it was going to be a 10-run game again, and not as relaxed as the last game was since it's the postseason. We knew we needed to come out with some pop, show what we've got in the first inning and really try to rattle them."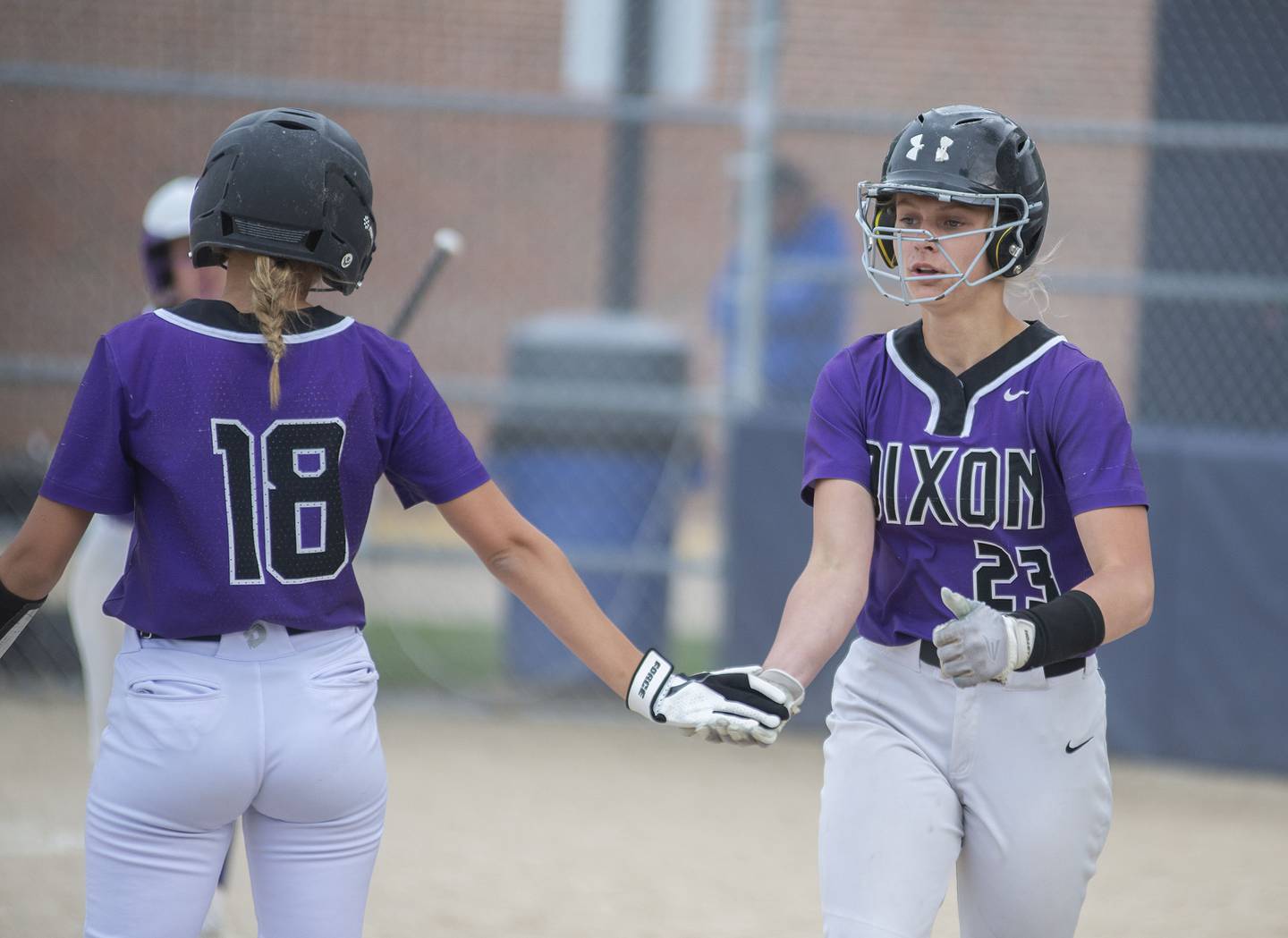 After Jarrett worked around a leadoff single in the top of the first, Bailey Tegeler drew a one-out walk, then scored on Tourtillott's triple to right-center. Phillips then walked, took second without a throw on the next pitch, and followed Tourtillott to the plate when McCommons smacked a two-run single to right on an 0-2 pitch, after fouling off a potential strike three the pitch before.
"I was just ready to come out and be aggressive, really attack the ball and get ahead in that first inning," McCommons said. "I feel like that's where we really shine, when we come in strong and start aggressive."
Jarrett stranded another Rochelle baserunner in the second inning after a leadoff single, then Holli Miller led off the bottom of the second with an infield single into the hole at shortstop. Arianne Smith followed with a hard line drive, but it was right at the first baseman, who stepped on first for a double play.
But the speedy Tegeler drew another walk, stole second, and scored on Tourtillott's double to left-center. Tourtillott went to third and then scored on consecutive wild pitches to give Dixon a 5-0 lead.
"It was good to get a good lead early, so we could be more comfortable in the [batter's] box and not feel so much stress and pressure," Tourtillott said. "We had a little leeway, so we could feel a little more comfortable."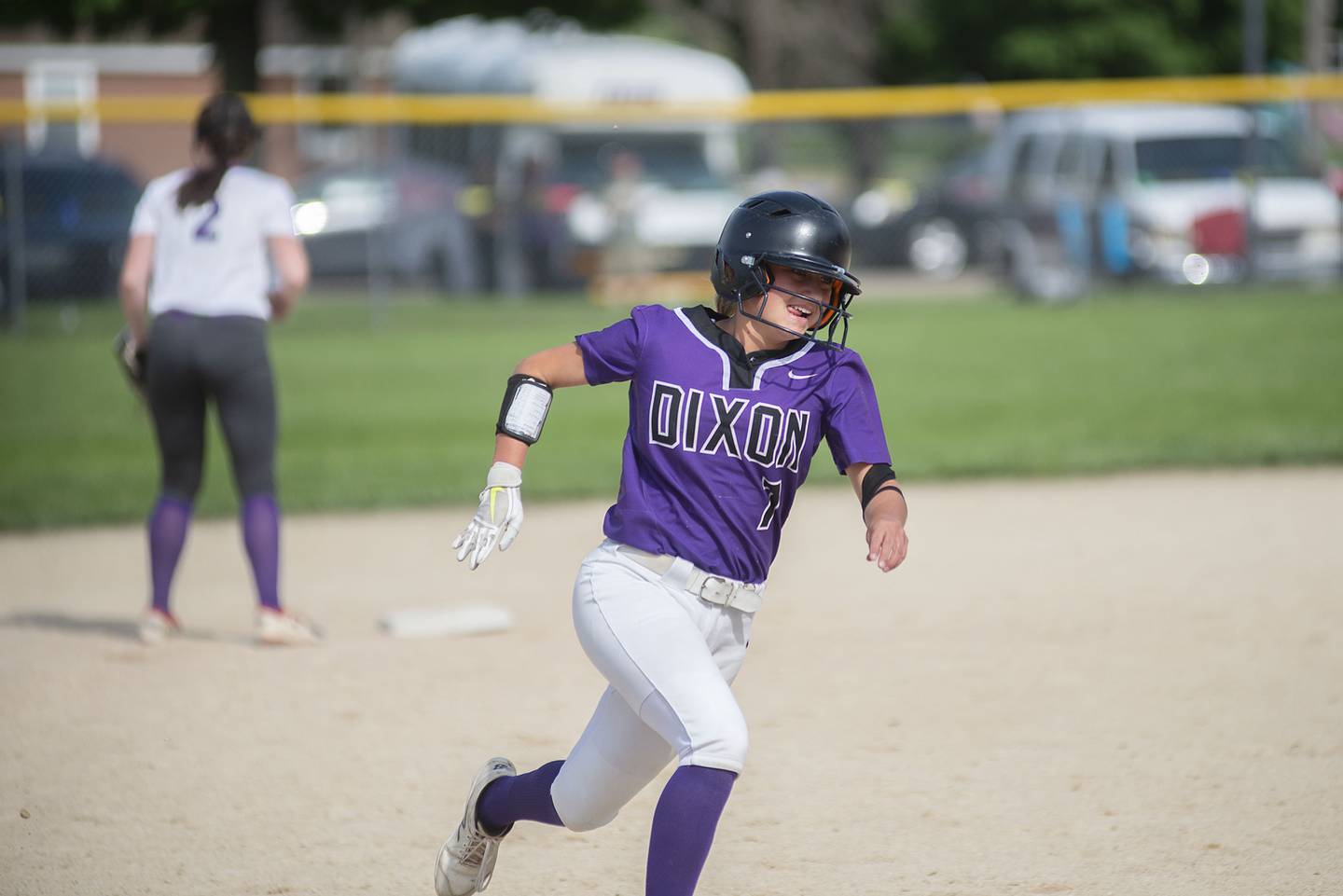 The Hubs (7-15) answered in the top of the third, as a leadoff walk to Morgan Smardo, a sacrifice bunt by Ella Alfano, and an infield single by Lauren Dyer put runners on the corners with one out. Dyer took second without a throw on the first pitch to cleanup hitter Jordin Dickey, who lined a 2-2 pitch over the fence just to the left of center field for a three-run homer to cut the Rochelle deficit to 5-3.
But Jarrett came back strong, retiring the next nine batters and allowing just two more baserunners the rest of the way, on a one-out walk in the sixth and a two-out walk in the seventh. The senior hurler allowed three earned runs and four hits, with 10 strikeouts and four walks.
"I came back really focused," Jarrett said after giving up the home run. "I knew I made a mistake on that one, so I had to come back and not make any more mistakes, just be ready for the next pitch. I was just mixing up speed and location, trying to keep them off-balance."
With Jarrett shutting down the Rochelle offense, the Dixon hitters kept putting pressure on the Hubs – the Duchesses had at least one baseunner in every inning – until they finally broke through in the bottom of the sixth, as the top of the order came up for the fourth time.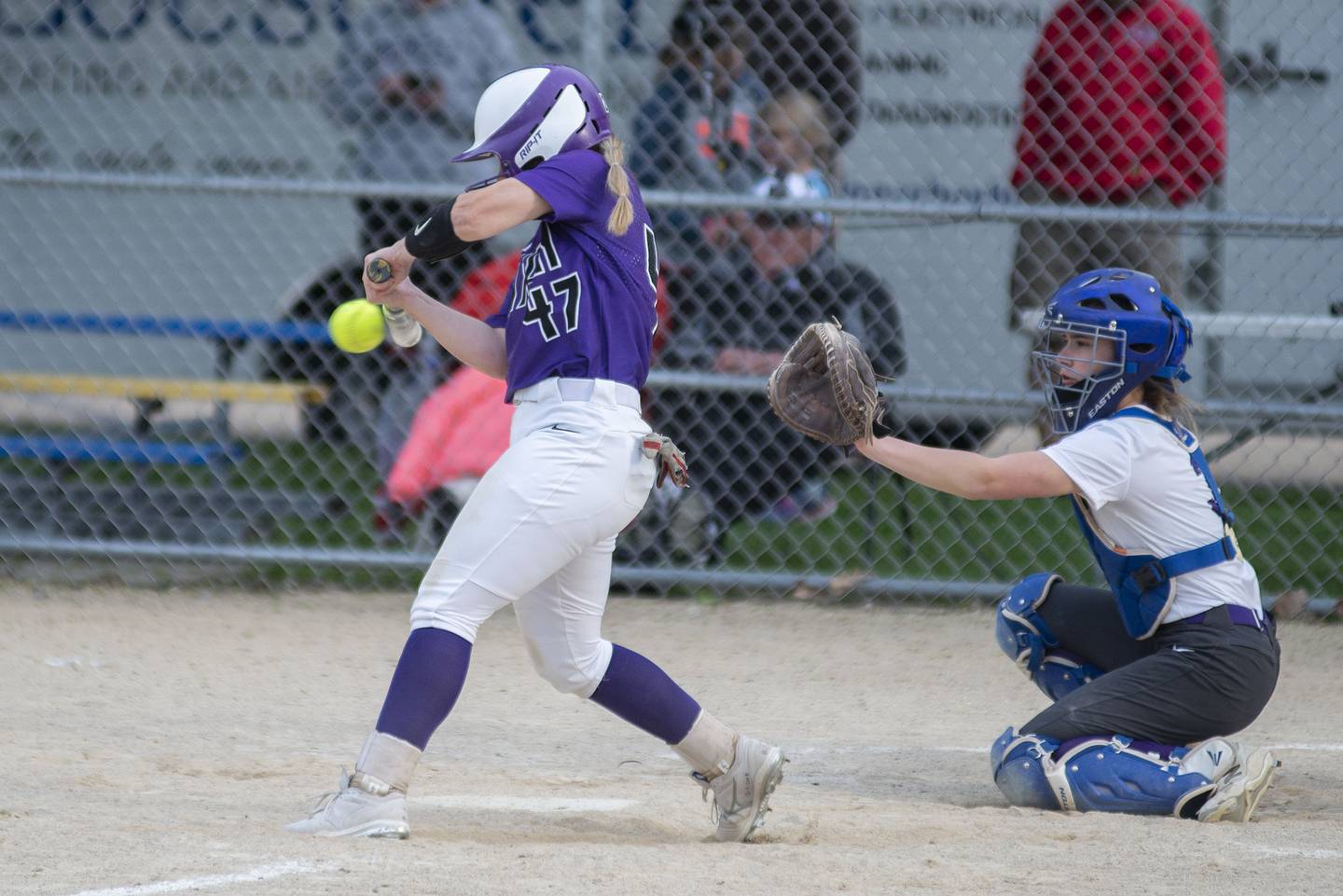 Tegeler drew a one-out walk – her fourth of the game – then Tourtillott singled down the left-field line. Phillips smacked a single to right to drive in Tegeler, then moved up a base as Tourtillott scored on an error on the play. McCommons blooped a single up the middle that stayed on the infield and kept Phillips from scoring, then took second without a throw on the first pitch to Jarrett.
The pitcher then helped her own cause, driving in Phillips and McCommons with a two-run single to right for a six-run cushion.
"It felt relaxing to score early; we wanted to come out strong, and we did," Phillips said. "Then we wanted to tack on more in the sixth. Bailey walked four times, and we knew we could get something going again late. We just really pushed on taking it one batter at a time, and did a good job with that."
Tourtillott was 3-for-4 and finished a home run shy of the cycle, with a pair of RBIs and three runs scored. McCommons and Jarrett each had two hits and two RBIs, and Tegeler scored three times. Phillips added two runs, an RBI and a pair of walks for Dixon, which did not commit an error behind Jarrett.
"Elle has trust in her defense every time she pitches, and I trust my defense every time I pitch," Tourtillott said. "Elle was throwing a really good game today. She was really focused and relaxed, and we played good defense behind her."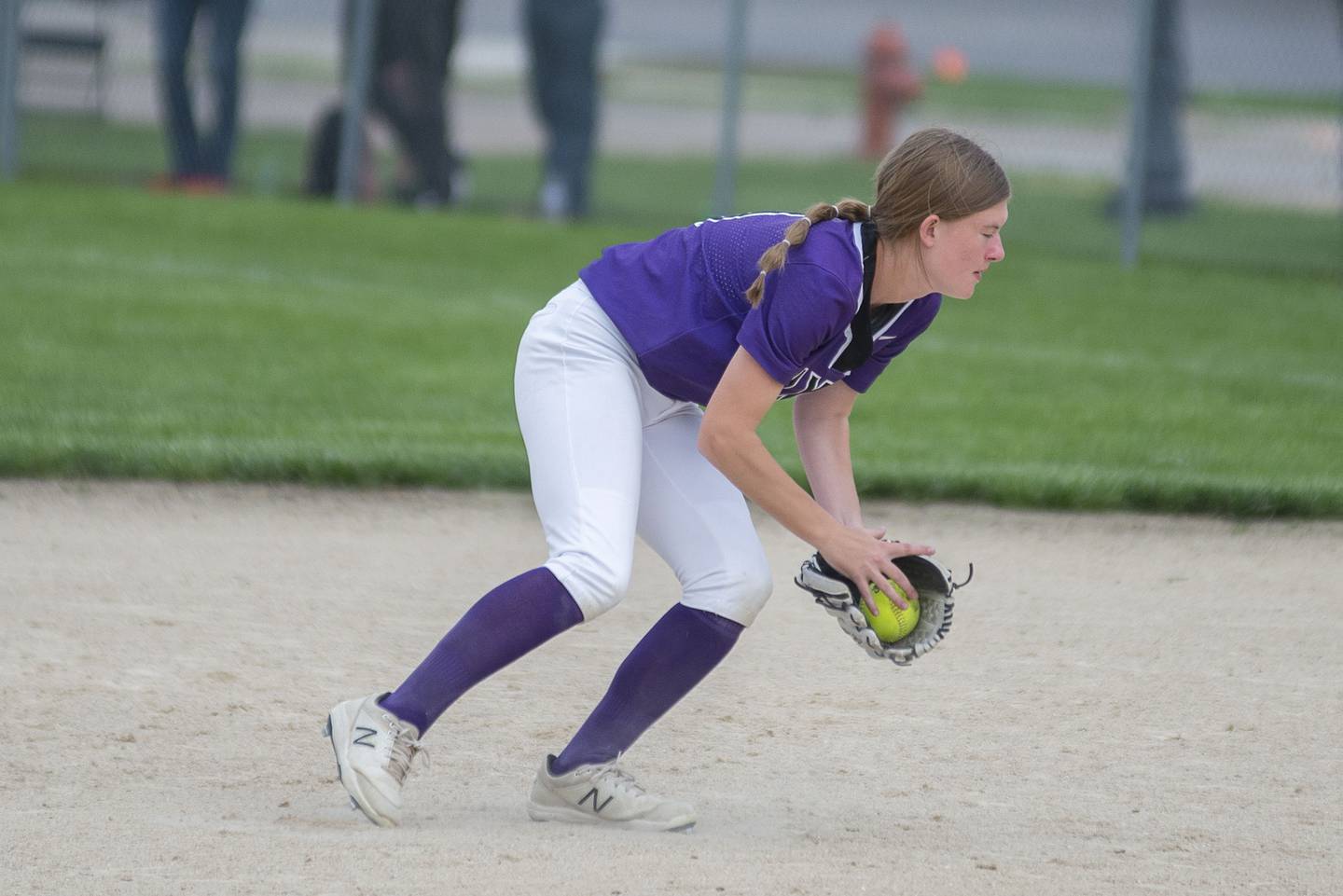 Smardo reached base three times on a single and two walks to lead the Hub offense, and she also gave up nine runs and 10 hits in a complete-game effort in the circle, with eight strikeouts and 10 walks.
"It was a lot different game than what we played against them last week, so I think they kind of walked in thinking, 'Hey, this shouldn't be too bad of a game, we 10-runned them last week, it should be no issue.' So I definitely think we gave them more of a run for their money," Rochelle coach Deanna Jacobs said. "Jordin had a phenomenal hit, and Morgan just pitched her heart out; she kept them off-balance moving the ball around and putting pressure on them to make them swing the bats. That's all we could ask for. We just needed more hits to be able to string them together."
The Duchesses advance to the regional championship game for the first time since 2005, when they upset No. 4 seed Rochelle as the 16 seed in the AA Dixon Regional semifinals. That year, they lost 8-0 to Sterling in the title game; the Golden Warriors are their opponent Saturday afternoon, as well.
No matter what happens in the regional final, the 18th win ties the school record set by the 1998 team – which has ties to this team. Players on that '98 squad included current Dixon coach Candi Rogers, as well as Kathrine (Helfrich) Leslie, the mother of current Duchesses senior Morgan Leslie.
"I'm going to go brag to my mom about it," Morgan Leslie joked as she left the dugout.
"I'm so proud of this team for tying that school record we set," Rogers said. "These guys have worked hard for this and really earned it."