Armando and Cynthia Hernandez of Sterling made what would be a life-altering decision for their daughter, Amayia, more than a decade ago, and she didn't like it one bit.
They signed their daughter up for youth softball.
"I've been playing for so long it's kind of a part of me now," Hernandez said, "but I remember I was pretty upset with my parents for signing me up for T-ball. I threw a big fit. Now I'm so glad they did that. I stuck with it and loved it."
Hernandez turned herself into a dominant two-way player as a Sterling High School senior, and led the Golden Warriors to the Class 3A state tournament for the first time since 2014. She is Sauk Valley Media's Softball Player of the Year for 2021.
A three-year varsity starter (there was no season in 2020 due to COVID-19), Hernandez blossomed a senior. She batted .466, with a .520 on-base percentage and an .898 slugging percentage. She scored 36 runs, drove in 40 and smashed 11 home runs. The home run and RBI totals led the area.
As a freshman, Hernandez batted .333, slugged .467, and had two home runs and 14 RBIs. As a sophomore, she batted .203, slugged .266 and did not hit a homer.
"I think the biggest difference was my mindset playing the game," Hernandez said. "I had a lot more confidence coming into my senior year, knowing I'm a leader on this team now. I needed to be a leader and perform like a leader. My first couple of years coming up to varsity, I was kind of a little intimidated, playing with the upperclassmen."
Hernandez played left field as a freshman, then moved to center field as a sophomore. Head coach Becki Edmondson noted that was a bit of an adjustment for Hernandez, but for a different reason than one might think.
"She's a great leader, but she's a quiet leader," Edmondson said. "She isn't going to lead with her mouth. I remember one practice, it was like, 'Nobody can talk but Amayia.' This was several years ago because we were trying to have her be our centerfielder, and she just wasn't vocal enough to do that.
"Finally she would be like, 'Mine, mine, mine, mine.' We were like, 'Amayia, we heard you. Yea!' "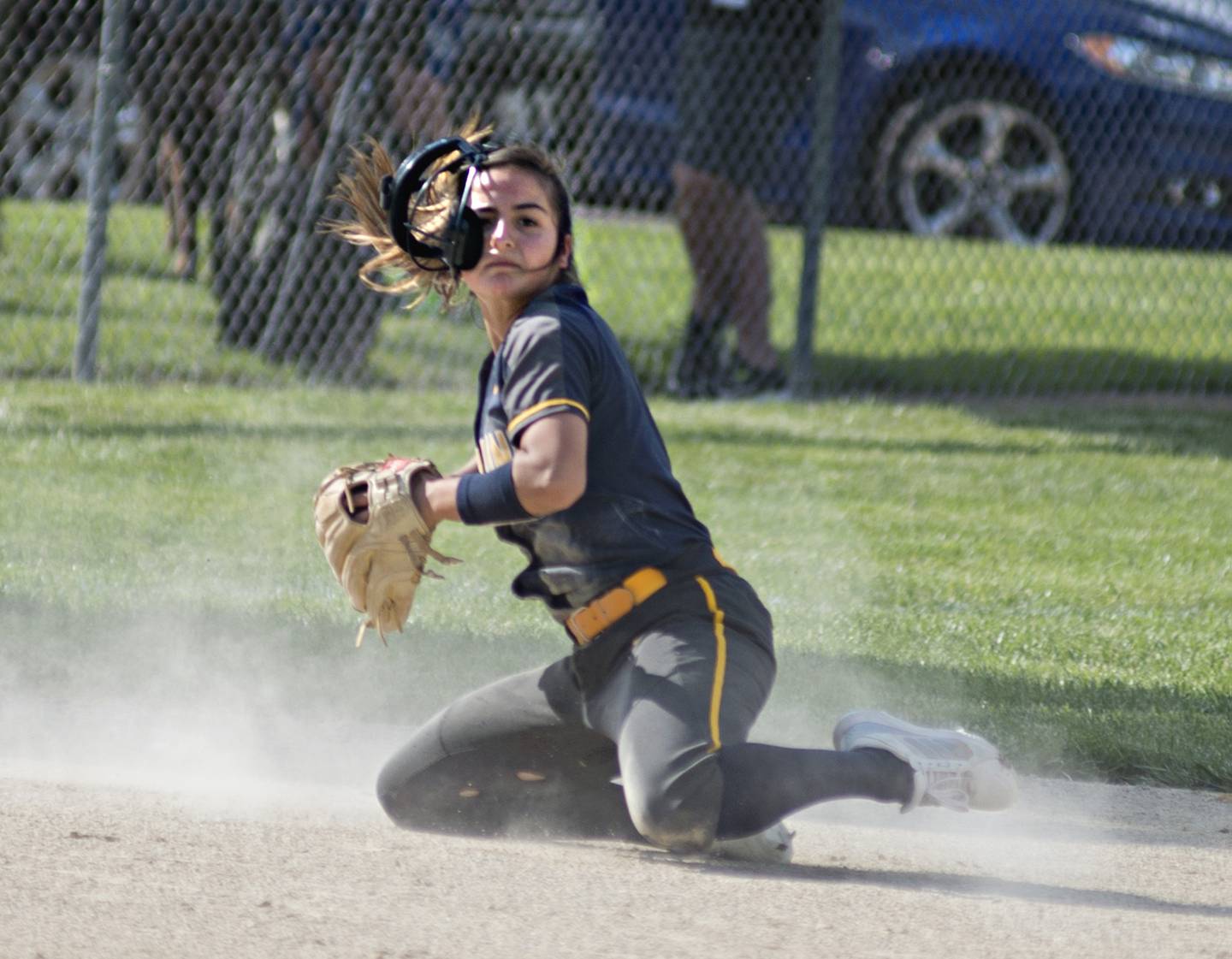 Naturally a quiet person, Hernandez has had to force herself to be more vocal on the field.
"I've always been more on the quiet side," Hernandez said. "That's just kind of my personality. I try to force myself to do that on the field because that helps you be a good player, but that's kind of hard for me."
In her final season, Hernandez made the move to shortstop. She had played it in the past in summer ball, but it was her only season at that position for the Golden Warriors.
"I was excited because I would be more involved in the defense," Hernandez said, "but I still like my outfield. There's nothing wrong with outfielders. I love my outfield."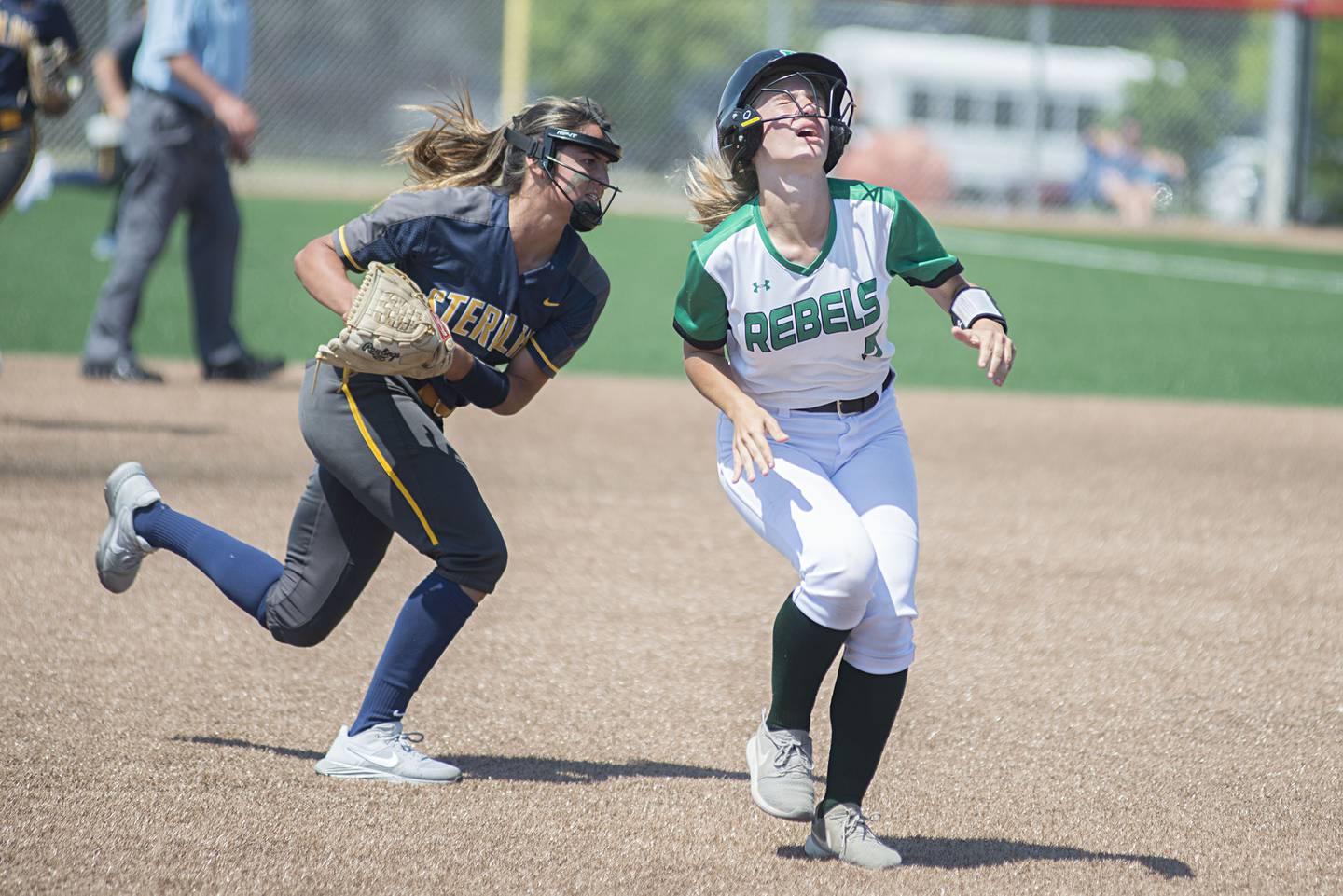 Hernandez's full defensive powers were on display at the state tournament, where she put on a clinic. In the fourth inning of a 5-3 win against Ridgewood in the third-place game, she recorded three outs, all in spectacular fashion. She handled one hot smash hit directly at her, ventured into the hole to throw out another baserunner, then corralled a line drive that she had to dive well to her right to snag.
"It was kind of a combination of all I could do in one inning," Hernandez said.
Edmondson had no doubt Hernandez could be an effective shortstop.
"Over the last few years she developed that confidence and the ability to move left or right," Edmondson said. "Her range was good. She has a quick release, so she can sit back a little bit longer and still get rid of it quick enough to get those girls."
At 5-foot-5 and 130 pounds, Hernandez does not have the build of a typical power hitter, but she packs a lot of punch in a small package. Hernandez is an avid weightlifter, and she noted she goes to the Westwood Sports Complex almost every day to pump iron.
She combined that strength with a swing that worked for her, and 11 times, she went deep. No other player at the 3A state tournament had more than five homers.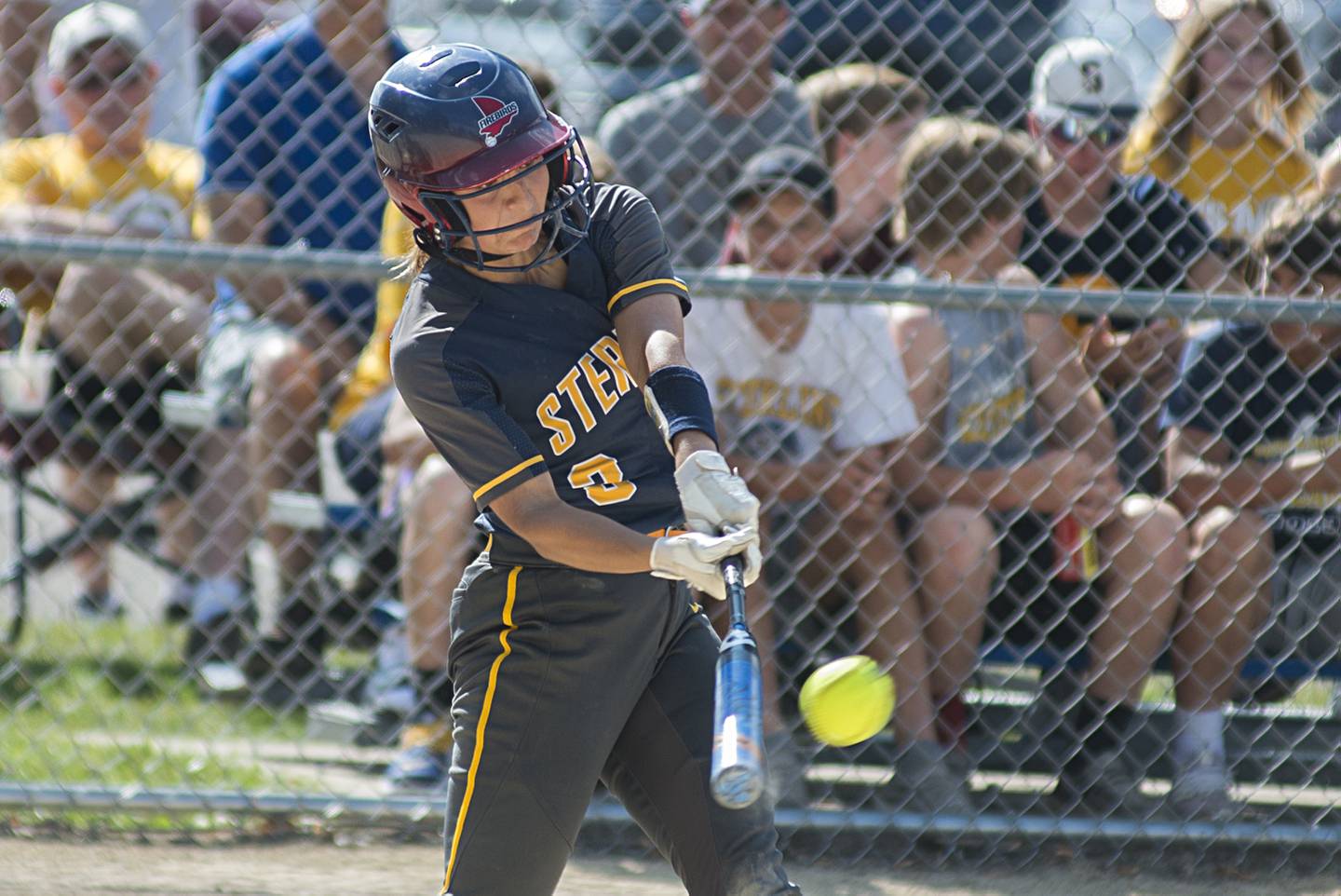 "A lot of it has to do with my timing," Hernandez said. "Later in the season I could tell pitchers were throwing me more change-ups, just to keep me off-balance. Timing the ball right is what makes it happen."
"Her timing is impeccable," Edmondson added. "She has a great ability to time the ball, and she just has such a smooth swing. It's perfect for her. It may not be a perfect swing, but it's a perfect swing for her."
Hernandez is playing more softball this summer, for the Quad City Firebirds 18U team. She will leave on July 22 for a season-ending tournament in Myrtle Beach, South Carolina.
After that, Hernandez will play softball at Iowa Western, a junior college in Council Bluffs, Iowa, for one or two years, then transfer to a four-year school. A member of the National Honor Society with a 3.9 grade point average, Hernandez plans to become a nurse.