The Newman Comets got on a roll down the stretch last season, finding ways to win in the postseason and advancing to the Sweet 16 for the seventh time in the last 10 years.
After a sectional final loss to eventual 1A third-placer Scales Mound, the Comets hope to pick up where they left off last March.
"Starting off hot would be a huge thing," senior guard Ayden Batten said. "If we start off hot, we'll just keep rolling from there."
In order to do that, Newman is going to have to fit some new pieces into open spots and have players find their roles quickly.
Three of the five starters graduated from last season, including first-team all-area forward Marcus Williams (16.4 points, 5.7 rebounds, 3.1 assists, 3.3 steals per game). Not only will they have to replace his scoring and leadership as a four-year varsity starter, but the dirty work of Ethan VanLanduit (6.6 ppg, 3.5 rpg, 1.1 apg, 1.6 spg) and the hustle plays of Cody McBride (3.7 ppg, 2.2 rpg, 1.1 spg) will leave voids as well.
Senior Nolan Britt and junior Lucas Simpson are the returning starters, and Britt believes that the guys who were backing up those starters last season are eager to step up and fill in those big shoes.
"They're really hungry," Britt said. "We had a really senior-loaded squad last year, and as the year went on, the rotation got smaller and smaller and guys got less minutes. But they were still here everyday at practice pushing that starting squad last year, so they're really excited to get on the floor and show what they can do and what they've been practicing for these past two years."
Simpson will be looked upon to carry more of the load this year after a stellar sophomore season. He averaged 11.9 points, 5.9 rebounds, 1.1 assists and 2.8 steals per game in 2021-22, and his length and athleticism will be key in Newman's 1-3-1 zone defense.
Britt averaged 7.2 points, 2.3 rebounds, 3.5 assists and 2.7 steals last season, and fellow senior guards Ayden Batten (5.2 ppg, 1.2 rpg, 1.3 apg) and Gabe Padilla (2.9 ppg) and senior forward Kenny Boesen (1.5 ppg, 1.8 rpg) will see an increased workload from last season.
Then it will come down to which new faces can earn the trust of coach Ray Sharp. He mentioned Isaiah Williams, Sammy Francque and Mac Hanrahan as juniors who will get solid minutes and have a chance to make an impact.
"We'll struggle a little bit with our youth to start with, but we've got a deep group of juniors in the fact that there's a lot of numbers there. We'll see how much they grow as the season goes on," said Sharp, who notched his 300th career victory last January. "We'll have to see which of those juniors step up and get good minutes depending on how well they play.
"We always talk about money in the bank; the more often you play better, it's like putting money in the bank, then when you make mistakes, if you've played well, you can kind of stay in the game, make some withdrawals from that bank of trust."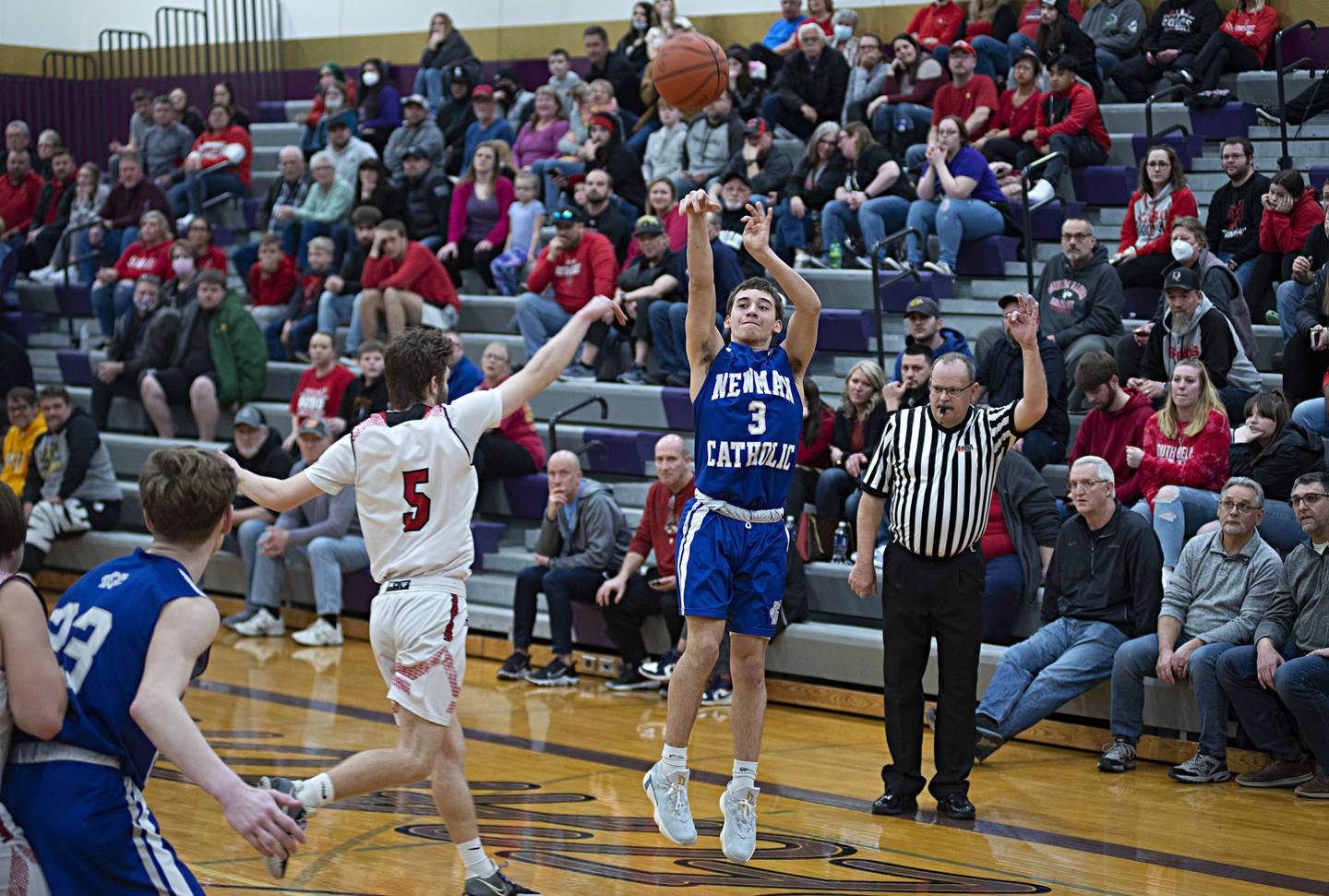 But Batten knows this year's team is a group of guys who are willing to put in the time and effort to get better, and are primed to step in and continue the success they saw from the older players last season.
"We're all really ready for this season," Batten said. "We've got a lot of kids that were on that team last year, we've got six seniors who all really want to play, and we've got a couple underclassman that are going to come up and play huge roles, too. So everybody's focused, and we want to get down to state. That's our goal."
While the new Comets find their roles, the team will likely rely on its defense more than the offense at the beginning of the season. Simpson believes that the guys who played supporting roles last year will be quick learners, especially on the defensive end of the court.
"We've got some good leaders, and if some of the bench players can step up, that'll help a lot," Simpson said. "Our defense and staying in shape are probably going to be the big factors for our first couple of games. Once we get in shape, I think we'll be pretty good. The 1-3-1, some of the players who didn't start last year, we'll have to help them with that, get them good with our defense and our offense."
Batten, for one, has liked what he's seen from the offense in practice, and believes that once everybody settles into their roles and the team can find a rhythm, things will start clicking.
He and Britt also noted how quick and athletic the Comets are again this season, and how much that will help keep things rolling while the new guys find their footing.
"Offense is going to be a huge thing; I don't think we'll have too much trouble scoring the ball. We've got a lot of kids, and we aren't really tall, but we're fast and we can play," Batten said. "On the defensive end, we're just going to have to work really hard, get in passing lanes and get points off turnovers."
"We're definitely going to want to get up and down the floor fast, play really good defense, just playing aggressive overall," Britt added. "We're not the biggest team, but we've got a lot of guys with a lot of grit that can really move and are really athletic."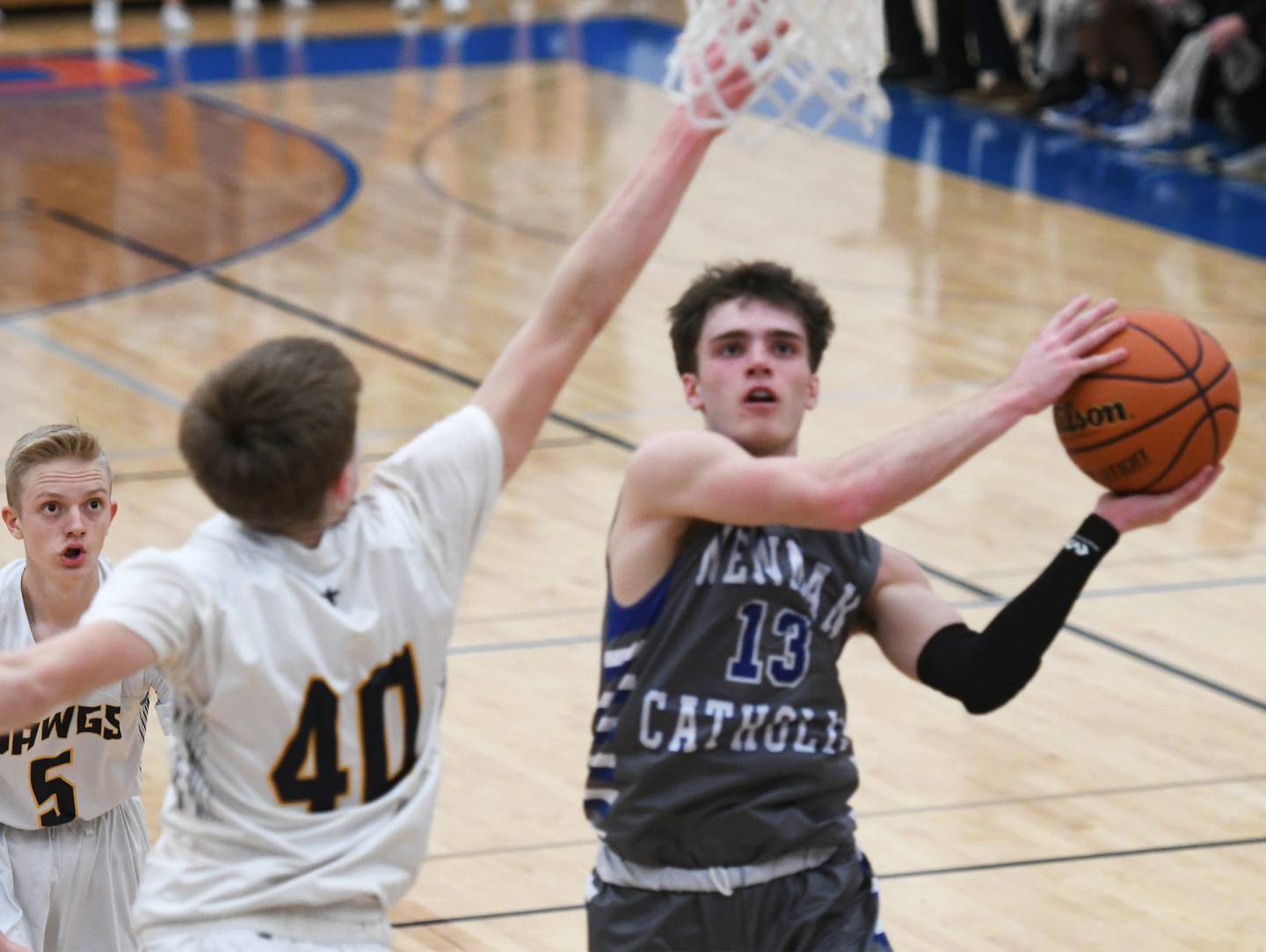 The lack of size isn't too concerning for Sharp; he's dealt with that before during his previous 15 seasons at the Newman helm. He mentioned the 6-foot-2 Boesen as a guy who will work hard rebounding and on defense in the post. The 6-3 Simpson is the tallest player, since the 6-4 Dax Snyder is injured, and the next tallest guy is freshman George Jungerman at 6-2.
But effort and athleticism go a long way in Sharp's system, and he said he expects the defense to shoulder the weight while the offense gets on track.
"We're not very big, so we've got to have five guys rebounding, but we're going to have to do great things on defense and get some easy buckets out of our defense to help our offense," he said. "I think it's going to be about how hard we play and how well we can play defense and rebound, and get those easy buckets."
Like Batten said, a fast start out of the gate would do wonders for a fairly inexperienced team. The Comets are looking for the opposite of last season, when they were 4-5 before winning 21 of their final 26 games – although Sharp will take the end result however Newman can get it.
"I think we did a nice job of peaking at the end of the year last year and playing really well down the stretch," Sharp said. "Hopefully we can do that again this year, as far as getting everybody ready to go and peaking at the right time."
Britt has confidence that the Comets will hit the ground running when they play four games at the Oregon Thanksgiving Tournament to open the season next week.
"We're hoping for a quick start. We didn't start fast last year at all, so that's what we want to avoid," he said. "But it seems that we're getting better every practice and getting in a good groove, so by the time we play our first game, we're going to be ready to go."