BYRON – The only question at the Big Northern cross-country meet was not if the Winnebago girls or Rockford Christian boys would win, but whether any one could provide token opposition. In the boys race, no one was able to. The girls race was a different story, though.
Defending 1A state champ Winnebago romped to an easy win with 28 points out of the perfect score of 15, but the real story was the effort by the Dixon girls.
With sophomore Emma Smith taking second place, the Duchesses scored 49 points, well ahead of rival Rock Falls (81). Not only that, but Emily Conderman and Keeley Mick also broke up the logjam of 'Bago runners with fifth- and sixth-place finishes.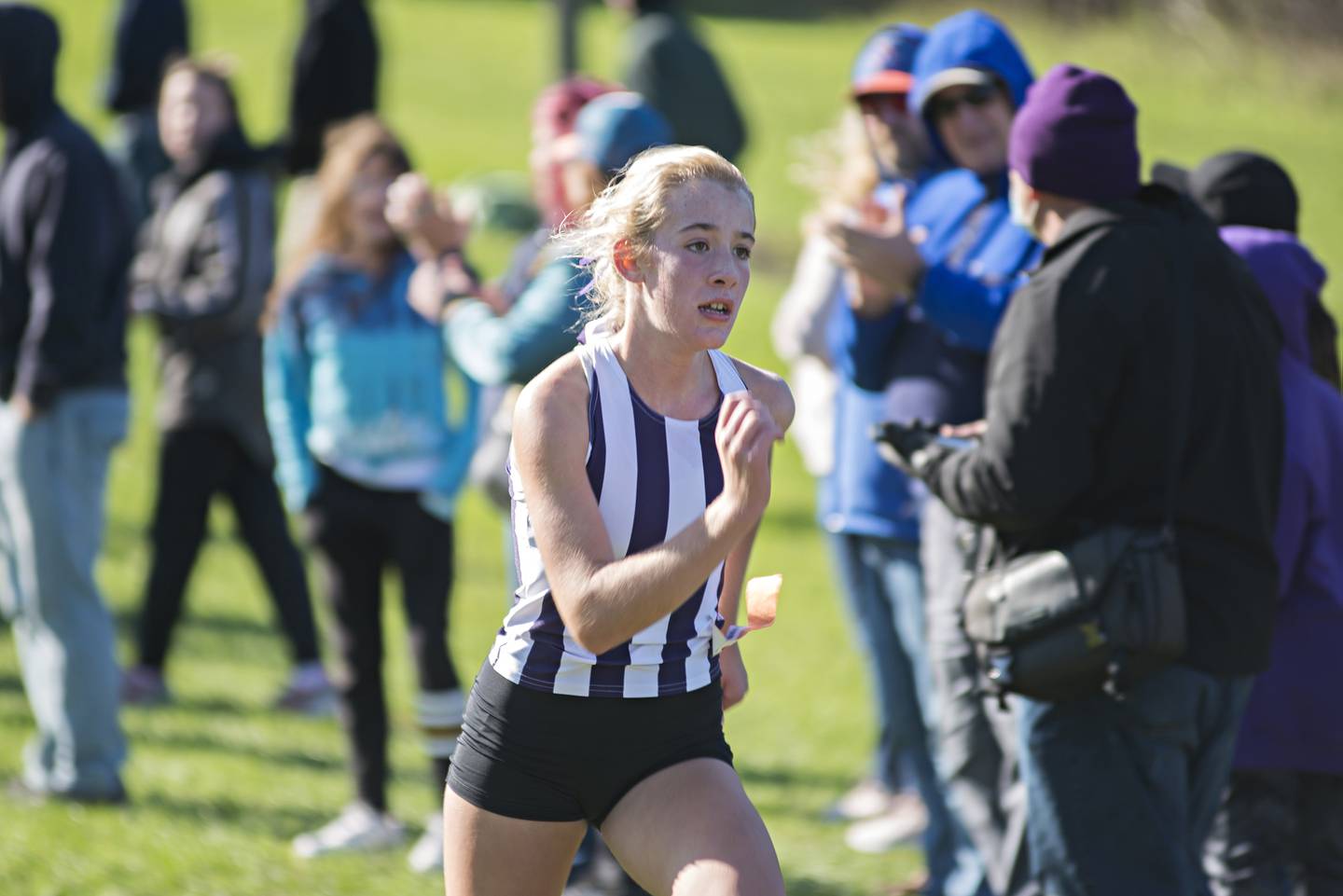 "Dixon went after it and competed really well," Winnebago coach Joe Erb said. "They are so well-coached."
One advantage Dixon had is that 'Bago is more suited for flatter courses that showcase their team speed, such as what is found at Detweiller Park, site of the state meet where the Indians have won more state titles (12) than any program in the state, regardless of class.
Smith came close to knocking off Erb's daughter Grace for the individual crown; she ran the course in 17:45.50. Smith's best chance was on the final hill of the up-and-down Byron Forest Preserve course.
"She might have had the chance there, but Grace has more foot speed, capable of running the 800 meters in 2:18," Dixon coach Simon Thorpe said.
Smith agreed with her coach's assessment.
"Coming up the big hill, I started to catch her, but her speed got to me," Smith said. "My goal was to stay with the top girls. It went a lot better for me than last year."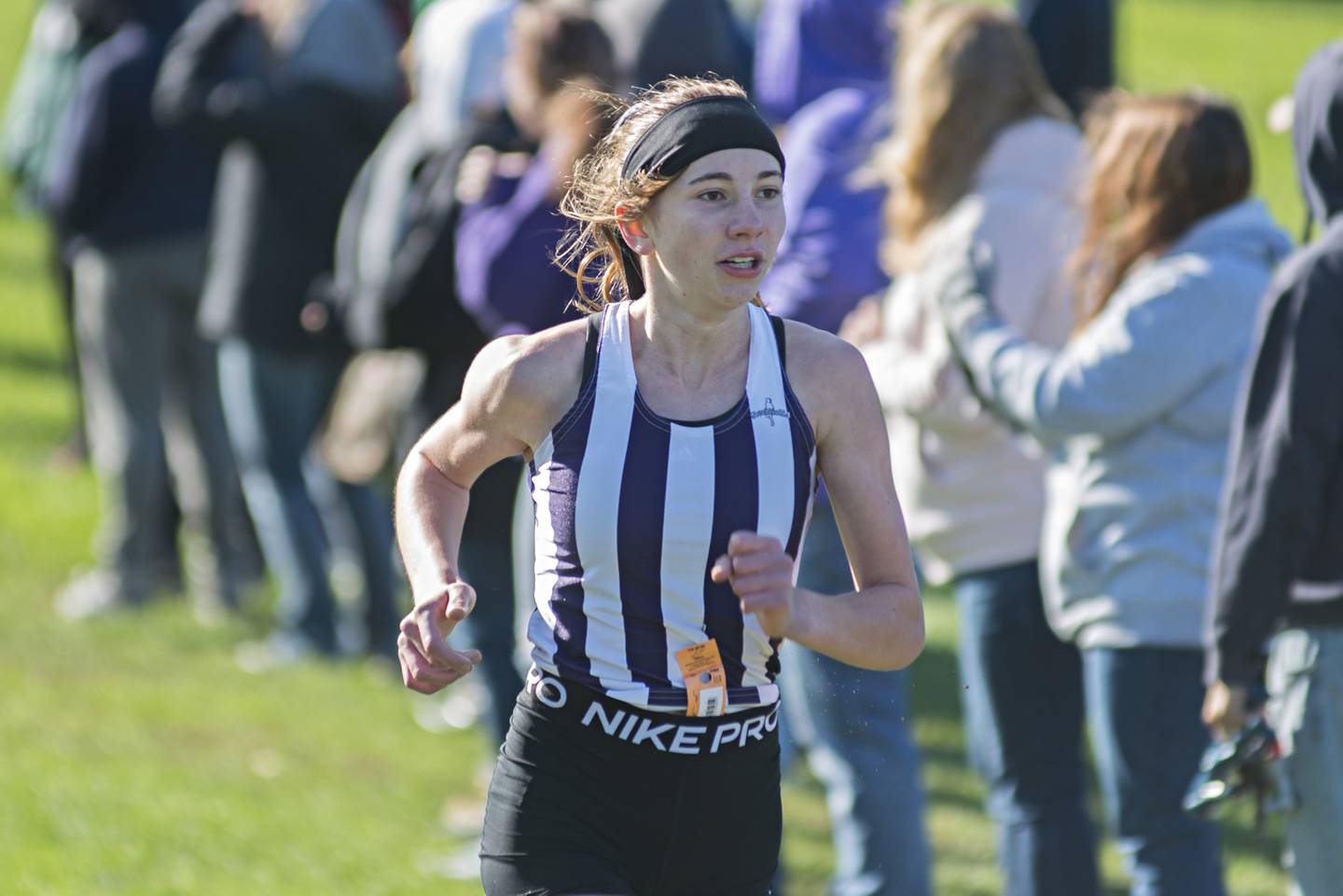 Erb was clocked at 17:45.50, and Smith at 17:50.70. Conderman ran a 18:19.08, and Mick had a 18:24.06.
"Emily wanted to avenge losses to Rock Falls' girls, and she blew them away," Thorpe said. "Keeley did a great job staying with Winnebago and beating three outstanding runners."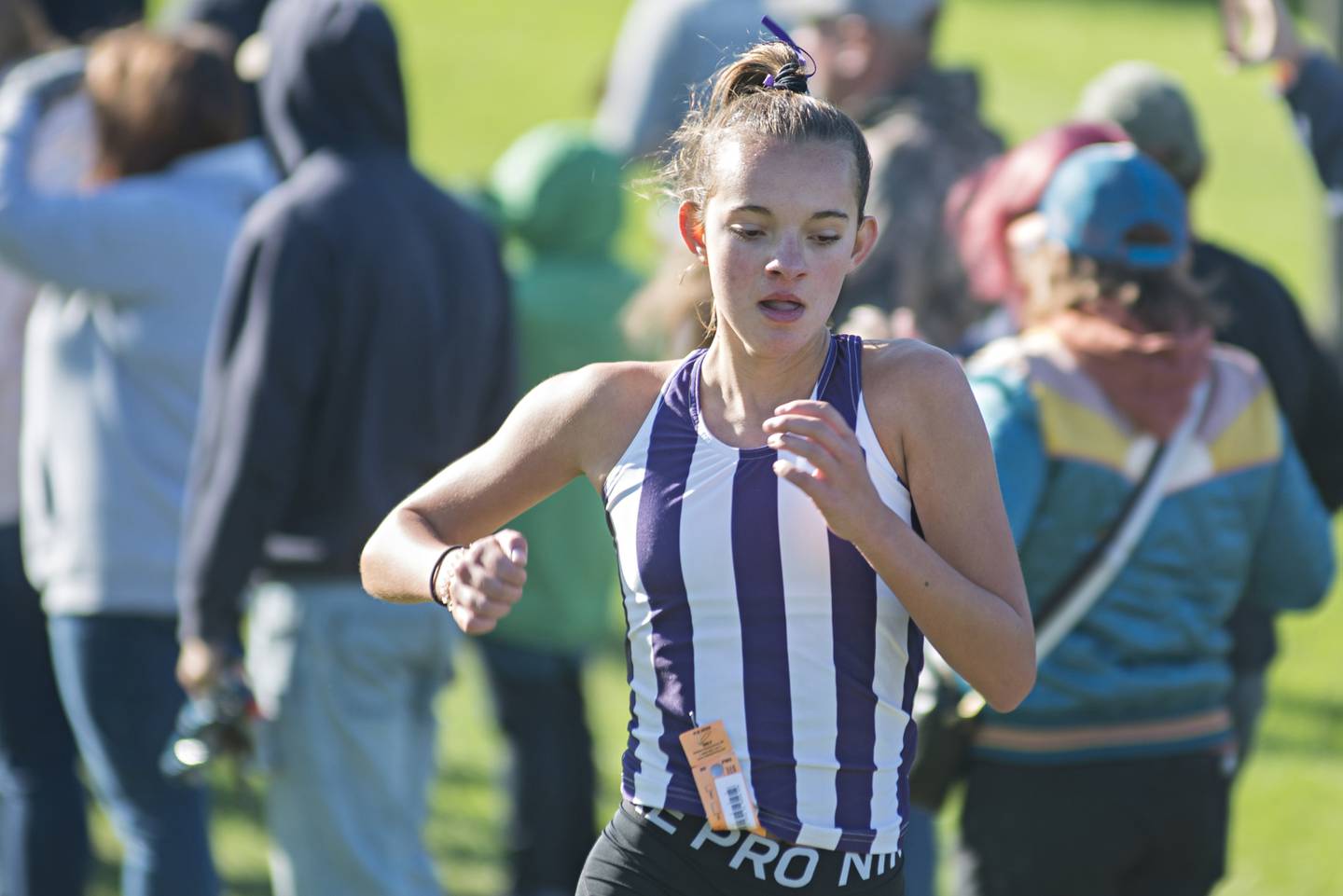 Emily Smith (17th, 19:58.68) and Kait Knipple (19th, 20:17.54) finished in the top 20 for the Duchesses to round out the team scoring.
Tayli Hultin (18:55) and Hana Ford (19:19) paced Rock Falls with 10th- and 12th-place finishes. Other scorers were Gracie Rippy (16th, 19:54.08), Calin Gaulrapp (20th, 20:24.73) and Brooke Howard (23rd, 20:53.09).
"This is a stepping stone to regional, sectional and state," Rocket coach Mark Truesdell said. "We're a work in progress."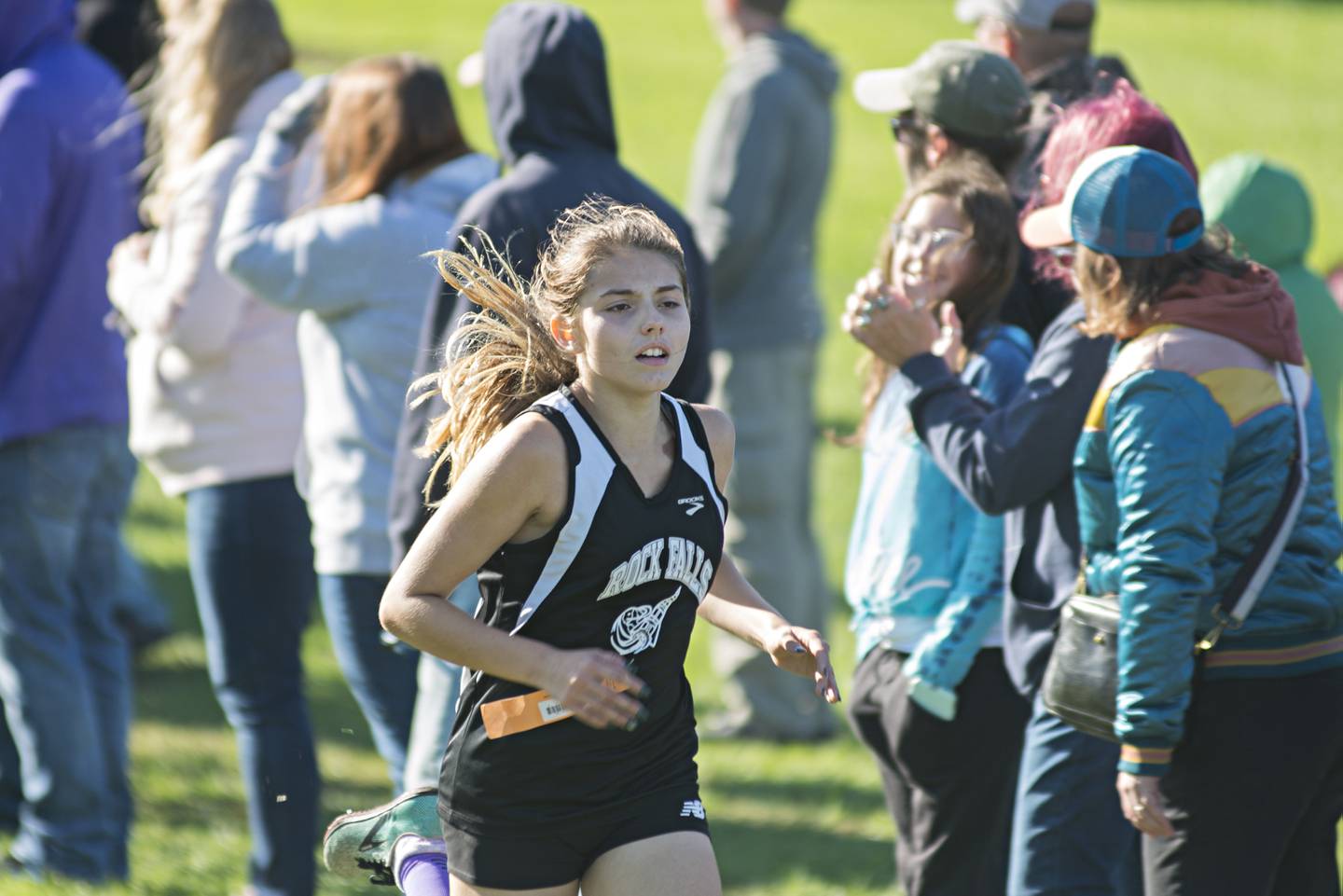 The top freshman finisher was a smiling Ella Danhorn of Oregon with a time of 19:20, good for 13th – and that was even with an untied shoelace.
"I'm surprised my shoe stayed on," Danhorn said. "I love this course. The first mile was all downhill, and the [chilly, windy] weather was great. The competition was really intimidating. I had to get through that and just run."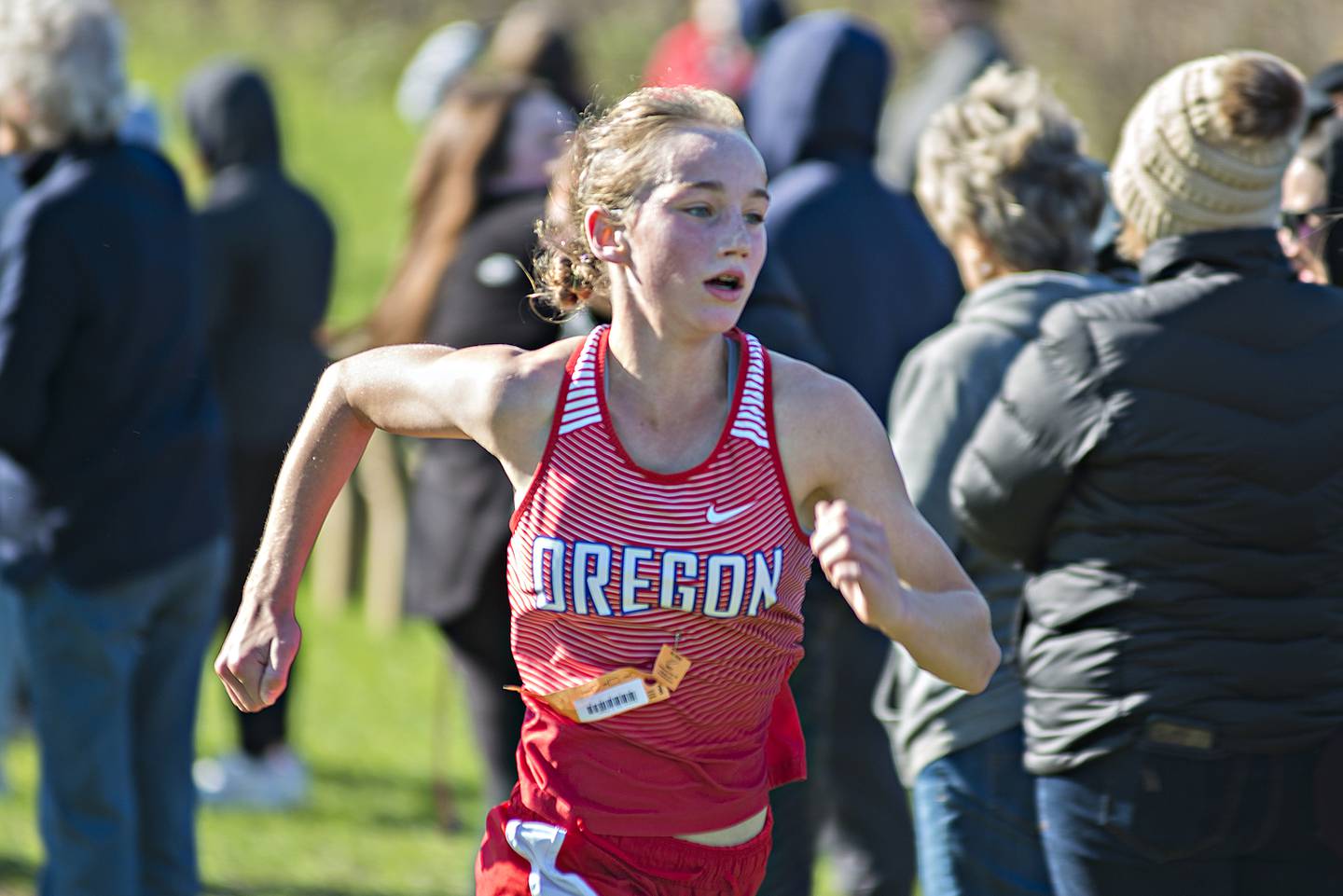 In the boys race, it was complete domination by Rockford Christian, as it took the top three places and six of top 11 in a 23-63 win over second-place Rock Falls in what has become a non-competitive boys conference. Five schools did not even field full teams, including Dixon, which had previously contended with the Royal Lions for league titles.
"I realize that the competition in northern Illinois cross country has gotten weaker," RC coach Randy Moore said. "This was more about a training run for us, and I think we're poised for what lies ahead at the state."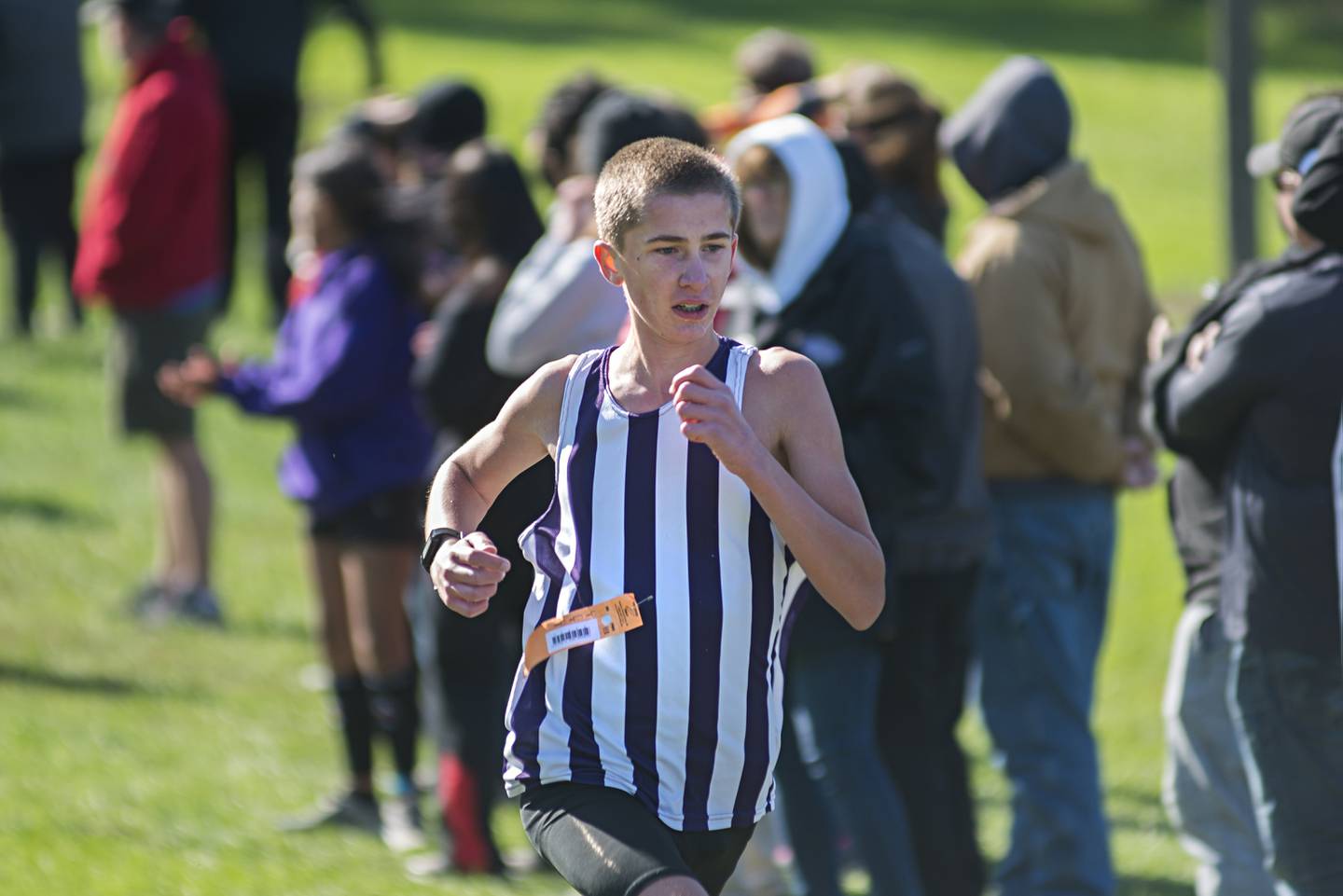 A bright spot for Dixon was the performance of freshman Aaron Conderman, who took fifth with a time of 16:00.55.
"This didn't surprise me," Conderman said. "I worked hard this summer, getting 40 to 50 miles a week in. Today, I got off to a fast start."
Teammate Jacksen Ortgiesen was 13th at 16:42.32 on the 2.87-mile loop.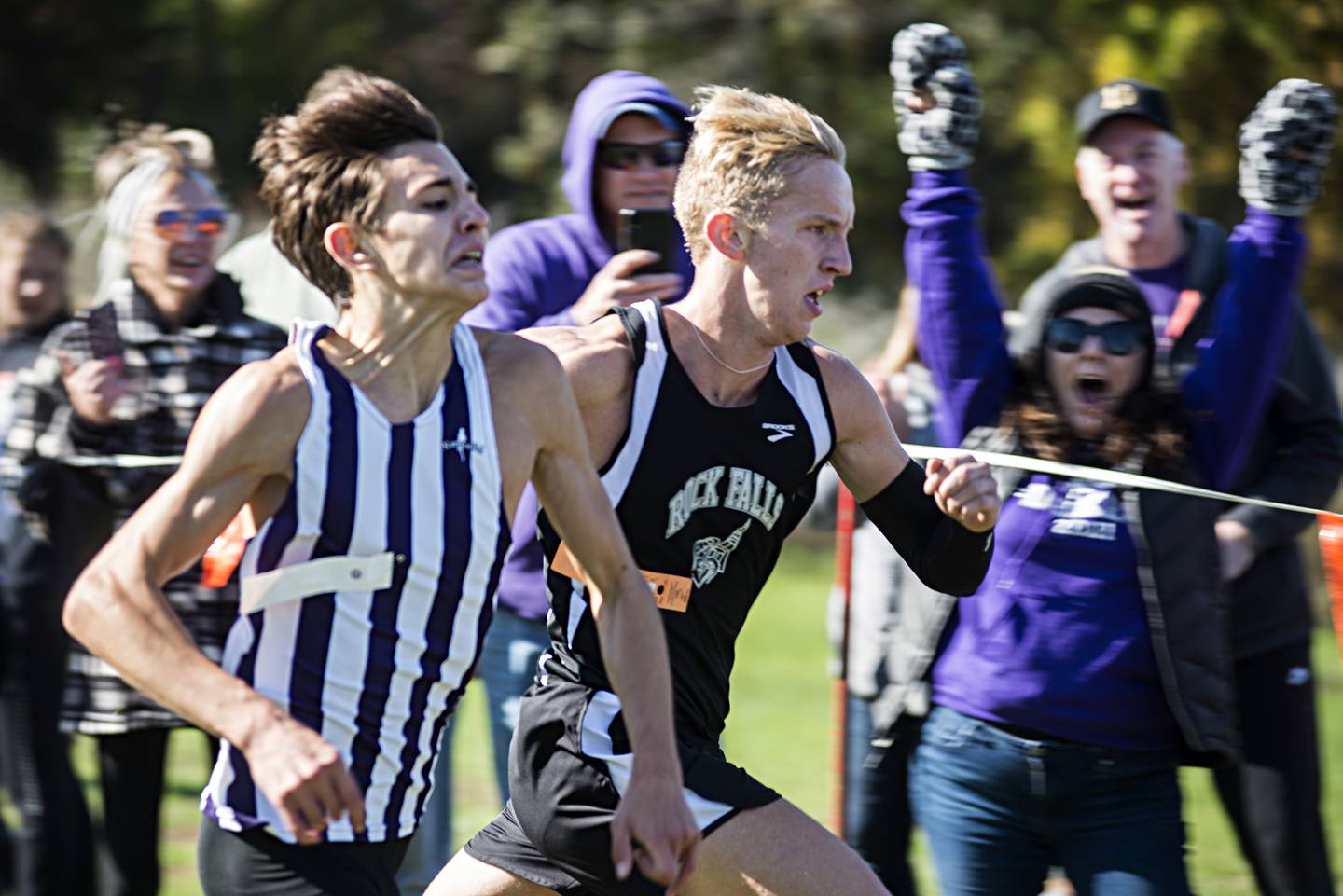 For Rock Falls, it was No. 1 runner Jose Gomez clocking a 16:10.35, good for seventh. The junior led for the first half-mile before being over taken by Royal Lions.
"I tried to stay with the three RC kids and gave it what I had on the last mile," Gomez said.
He was backed up by a 16:41.99 by senior Matthew Marcum, good for 12th place. Freshmen Anthony Valdivia (17:05.65) and Christian Cid (17:08.24) were 16th and 17th. Brady Root rounded out the scoring at 24th place (17:51.98).
"I felt good about this one," Truesdell said. "The two freshmen did a nice job, and Jose deserves a shoutout."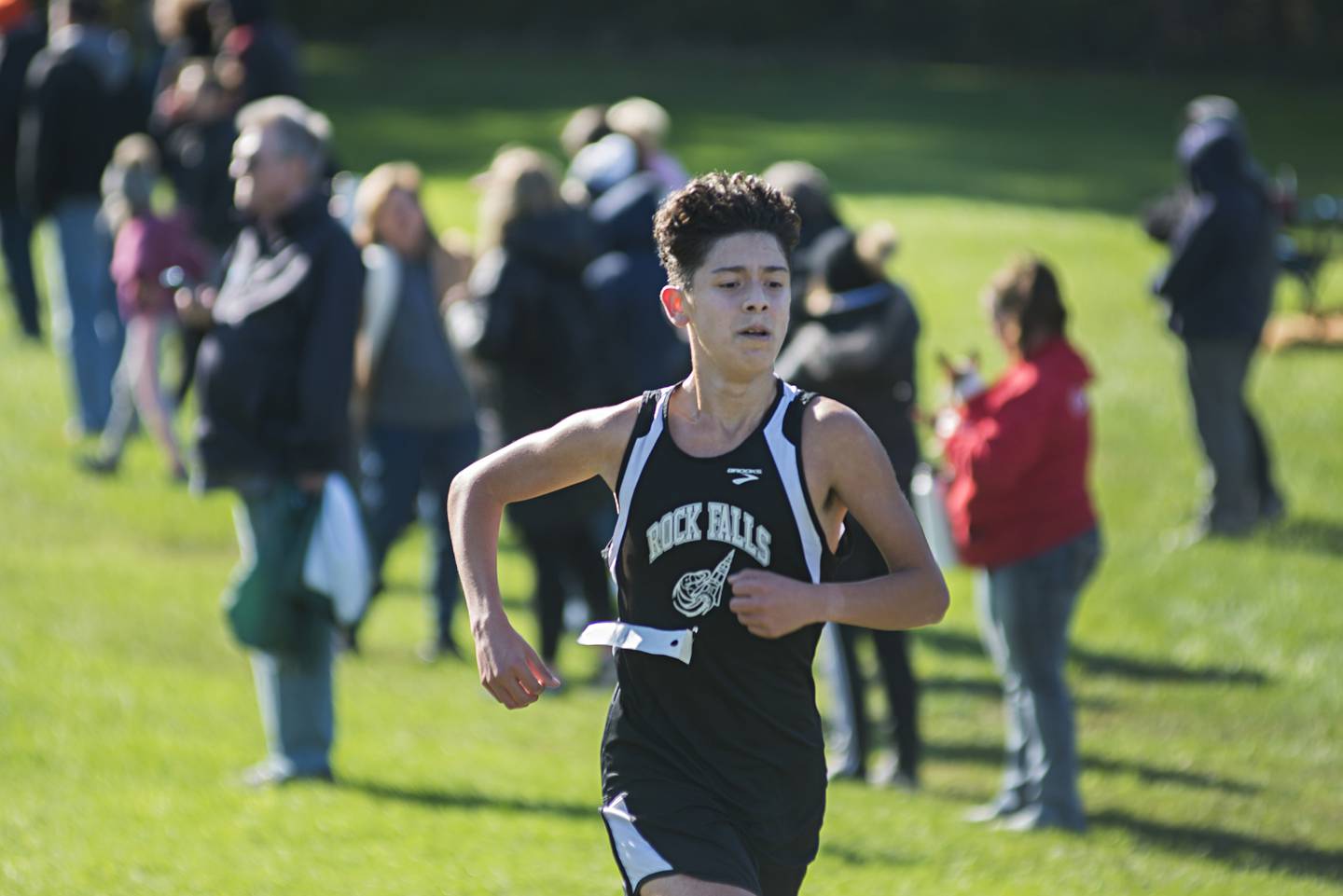 Truesdell is optimistic that both the boys and girls may be running at Detweiller the first Saturday in November for the state meet.
"The boys and girls are on pace to do it," he added.
Oregon's top finishers were Aidan Guida (19:44.24) and Christopher Smith (20:10.14) in 40th and 41st.