All four Sauk Valley health departments are easily dealing with the state's decision to put the brakes on the use of the one-dose Johnson & Johnson vaccine for the next few days, while the possibility of developing life-threatening blood clots is reviewed.
The Whiteside County Health Department did have a couple of clinics planned using the vaccine.
"We are working with the agencies on the best way to move forward," spokesman Cory Law said Tuesday. "This may include rescheduling or attending one of our currently scheduled clinics, or taking advantage of one of the other providers in the county."
The Carroll County Health Department, which also had a clinic coming up that was to use the Johnson & Johnson vaccine, was on the phone Tuesday, calling those signed up to see if they would opt for Moderna instead, said Dawn Holland, who organizes its vaccination clinics.
Lee and Ogle counties have no Johnson & Johnson clinics planned at the moment – Ogle just held a drive-through clinic Monday that utilized the one-dose vaccines – and all four departments have enough Moderna and/or Pfizer vaccines on hand to meet their needs, or are expecting shipments from the state, they reported Tuesday.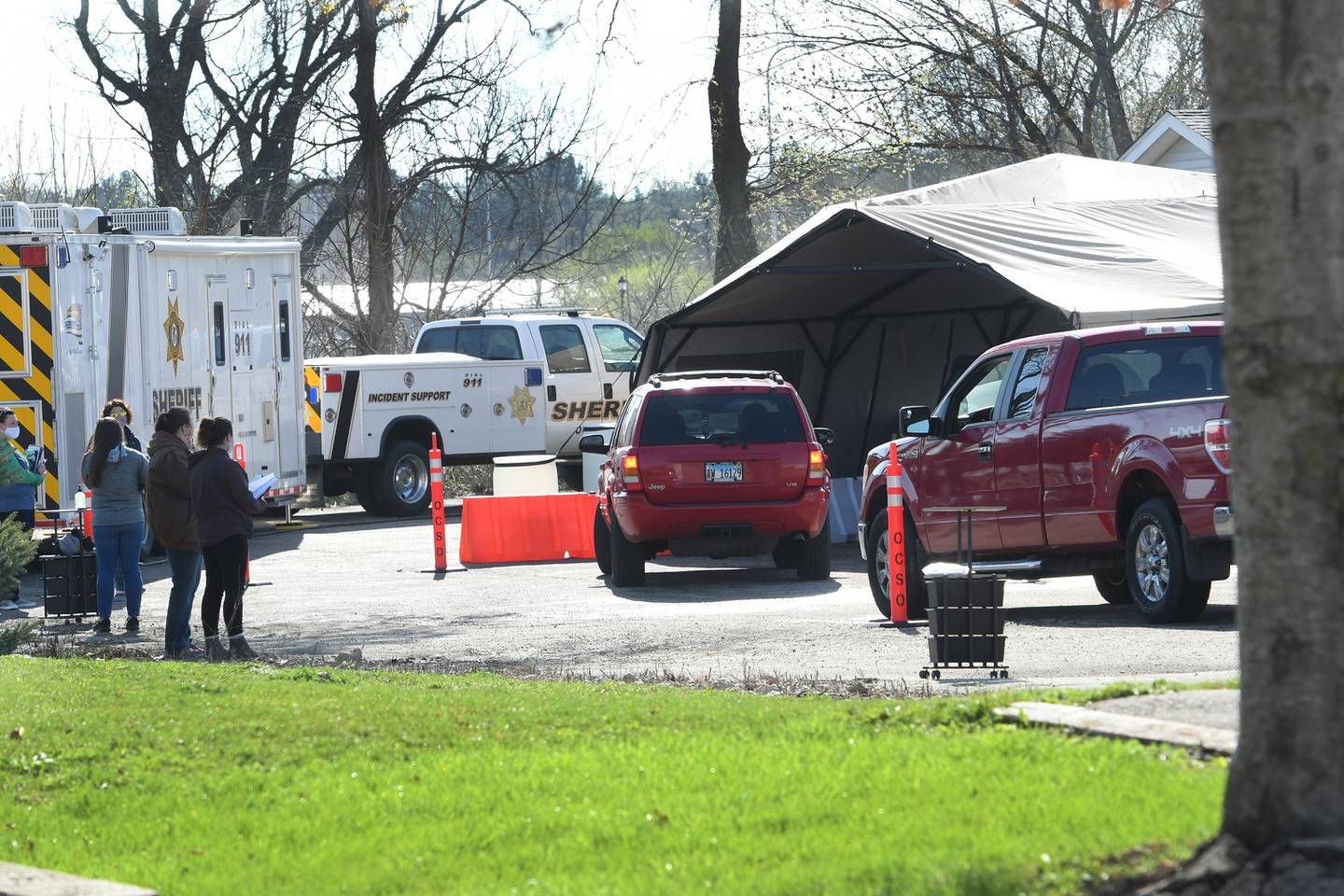 All told, Lee, Whiteside and Carroll counties, with the help of the National Guard, have vaccinated 2,830 people using the Johnson & Johnson vaccine.
In Ogle County, a mass vaccination site was conducted with the Illinois National Guard on April 1 at which 1,200 Johnson & Johnson vaccines were administered. Clinics also also held April 5 and 6 at the health department in Oregon, where more Johnson & Johnson doses were administered.
"We have administered several hundred if not thousands in the past couple weeks," Administrator Kyle Auman said "There have been millions given in the country and there's only a handful of issues. Hopefully they deem it safe again. It is something to be aware of and concerned about."
All four departments said they received no word of anyone suffering serious side effects.
"This pause is out of an extreme amount of caution," Lee County Health Department Administrator Cathy Ferguson-Allen said.
"Nearly 7 million doses of J&J have been given in the U.S. and currently, CDC & FDA are reviewing data from 6 cases of rare blood clots. The pause allows examination of the data, as well as time to inform providers how to recognize, treat and report a situation like this.
"It also provides the opportunity to educate those receiving the vaccine about what to do should they develop any of the identified symptoms within 3 weeks of receiving a J&J vaccine. This pause demonstrates transparency and caution, and I hope the data will be able to inform the resumption of J&J vaccine use. As [IDPH Director Dr. Ngozi Ezike] recently said, we're in a race between the V's – variants and vaccine."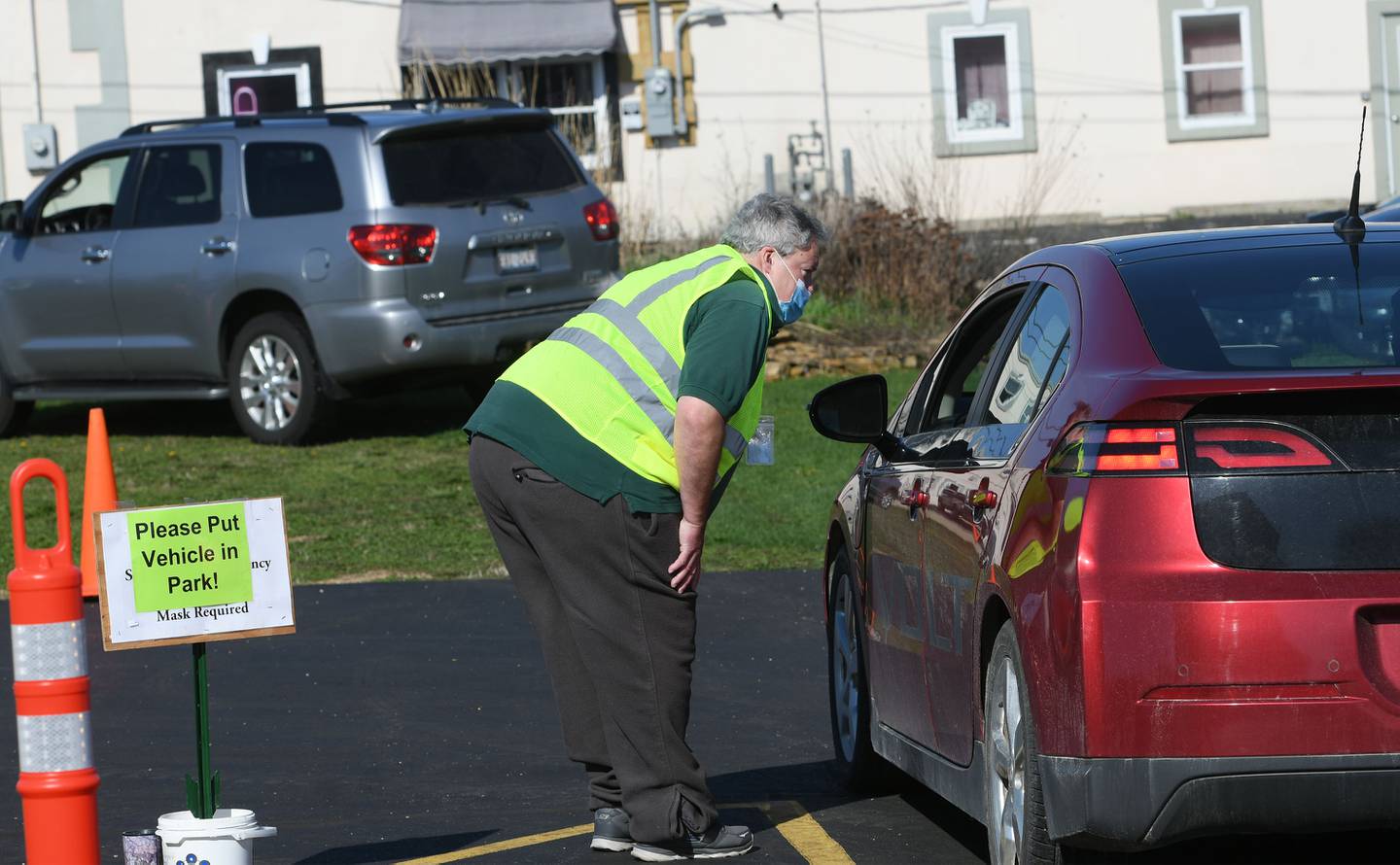 Here are some questions and answers regarding the CDC's decision to advise health care providers take a short break from dispensing the vaccine:
Why the pause, if only six clotting cases were reported out of nearly 7 million doses administered?
"We know this is very concerning for Americans who already received JJ vaccine," said Dr. Anne Schuchat, principal deputy director with CDC. "While these events are very rare, we're recommending a pause in the use of the JJ in order to prepare the healthcare system to recognize and treat patients appropriately."
What symptoms should I look out for?
"For people who got the vaccine more than a month ago, the risk for them is very low at this time," Schuchat said.
"For people who recently got the vaccine in the last couple weeks, they should be aware to look for any symptoms. If you received the vaccine and develop severe headache, abdominal pain, leg pain, or shortness of breath within 3 weeks, you should contact your health care provider and seek medical treatment."
"These symptoms are different from the mild flu-like symptoms, fever and so forth, that many people experience in the couple days after receiving the vaccine," Schuchat said. "Importantly, there are three vaccines available and we are not seeing these clotting events with low platelet counts with the other two vaccines."
How is this different from other blood-clotting incidents?
These potential, and very rare, blood clotting occurrences need to be treated on an individual basis, not with established blood clotting treatments, Dr. Peter Marks, director of FDA Center for Biologics Evaluation and Research, said during a virtual news conference with the CDC and FDA on Tuesday.
"Treatment of this is different from other treatments. Alternative treatments need to be given. One can actually cause tremendous harm, or the outcome can be fatal," Marks said. "The FDA will revise fact sheets for healthcare providers/caregivers to include this adverse event info to ensure healthcare providers are able to make appropriate benefit risk determinations for their patients. Right now these events appear to be extremely rare."
The six cases reported low levels of platelets in the blood in women who presented with symptoms between 6 and 13 days after the vaccine.
If someone contacts their healthcare provider with any of the reported symptoms, the provider should ask whether they've recently been vaccinated.
Does the clotting target any specific demographic of people?
"There are too few cases for us to make that determination for this particular vaccine," Schuchat said.
What about Moderna and Pfizer?
"People who have vaccine appointments with the other two vaccines should continue with their appointments," Schuchat said. "Our partners will be working to reschedule people who have the J&J vaccine appointments in the days ahead. This may be a bit bumpy. We want to make sure we're getting the word out, but we do want to make sure people are scheduled get the vaccinations.
"We're committed to following the science and ensuring transparency. We're going to tell you what we know when we know it and what you can do to protect yourself."