Putnam County scored nine runs in the third inning to break open Tuesday's 1A regional championship against IV Catholic in McNabb on Tuesday, Sept. 12.
The Pumas went on to a 12-3 win to advance to Saturday's sectional finals at Mazon to face host Mazon-Verona-Kinsman (13-3-0) at 11 a.m. Saturday.
Hannah Heiberger (2 RBIs), Sofie Borri (RBI) and Piper Terando (3 RBIs) each had two hits for PC. Myah Richardson belted a solo home run in the first inning.
Heiberger was the winning pitcher, striking out five.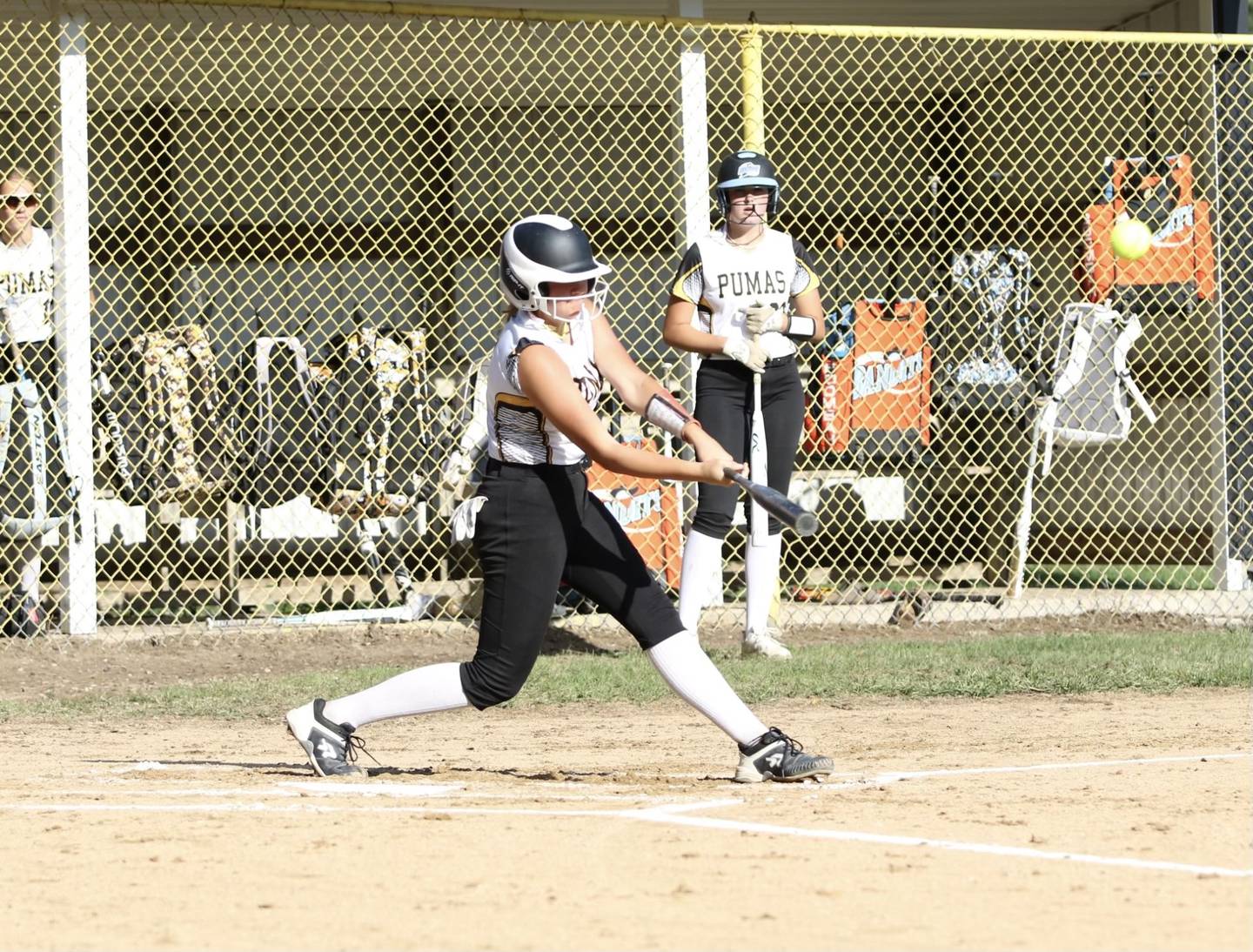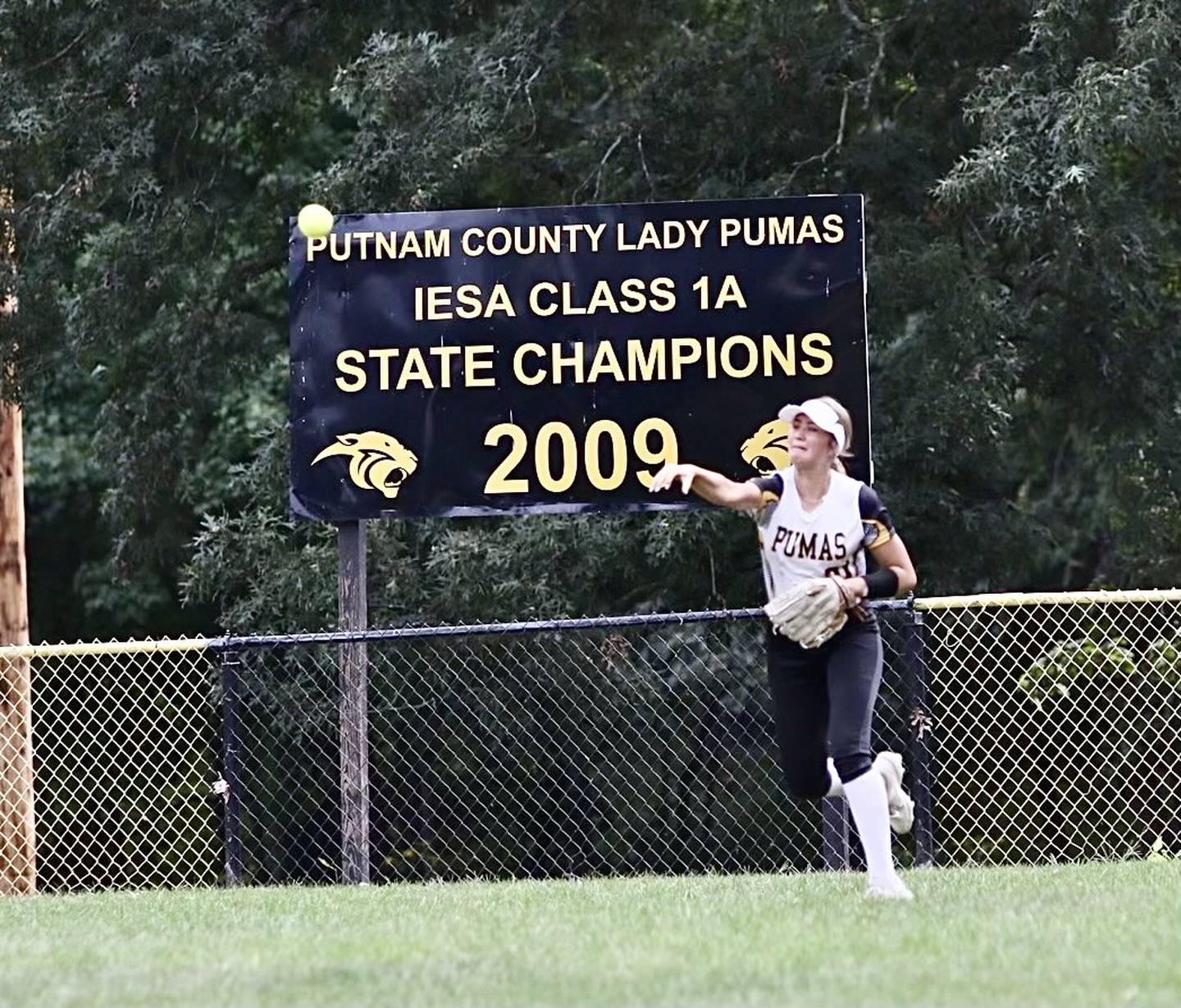 VOLLEYBALL
Putnam County 2, Hall 0: Maggie Richetta had 11 points, four aces, 10 kills, three digs and two blocks to lead the Panthers to a 25-17, 25-12 victory in a nonconference match in Spring Valley on Tuesday, Sept. 12.
Megan Wasilewski had 17 assists, two kills and two digs for PC (8-4), while Ava Hatton added nine digs, three kills and two aces.
BOYS GOLF
At McNabb: Jacob Miller shot a 40 to earn medalist honors and lead Henry-Senachwine to a victory in a triangular at Edgewood Park Golf Club on Tuesday, Sept. 12.
The Mallards scored a 172 to beat Putnam County (186) and Stark County (200).
Lance Kiesewetter (43), Landon Harbison (44) and Carson Rowe (45) also scored for Henry.
Jacob Edens and Logan Keesee each had a 45 for the Panthers, while A.J. Furer and Miles Walder added 48s.
CROSS COUNTRY
At Peru: The Panthers ran in the 8-team Invite on Tuesday, Sept. 12 at Baker Lake in Peru. PC sophomore Brayden Zuniga finished 21st with a time of 21:23, while freshman Dominic Carboni (27:49) and Kale Coleman (28:35) finished 46th and 47th.