LANARK — The Eastland Cougars took full advantage of their trips to the charity line on Saturday as they dropped Milledgeville 52-41 in a regional quarterfinal in Lanark.
Eastland rallyied from deficits of 16-10 at halftime and 28-24 through three quarters en route to the win who will take on Fulton in a regional semifinal Wednesday night at Stan Borgman Court at Fulton High School.
Parker Krogman had 11 of his game-high 16 points in the fourth period for Eastland, which held a 28-13 scoring edge in the quarter thanks in large part to shooting 21 for 26 from the free-throw line.
Krogman was 7 for 7 from the line, Peyton Spears went 8 for 10, and Carsen Heeren hit a 3 and shot 4 for 6 from the line. Spears finished with 14 points, Heeren had 13, and Trevor Janssen scored seven for the Cougars,
Connor Nye and Kacen Johnson both had 11 points for Milledgeville, while Bryce Aude added eight, and Eric Ebersole chipped in six.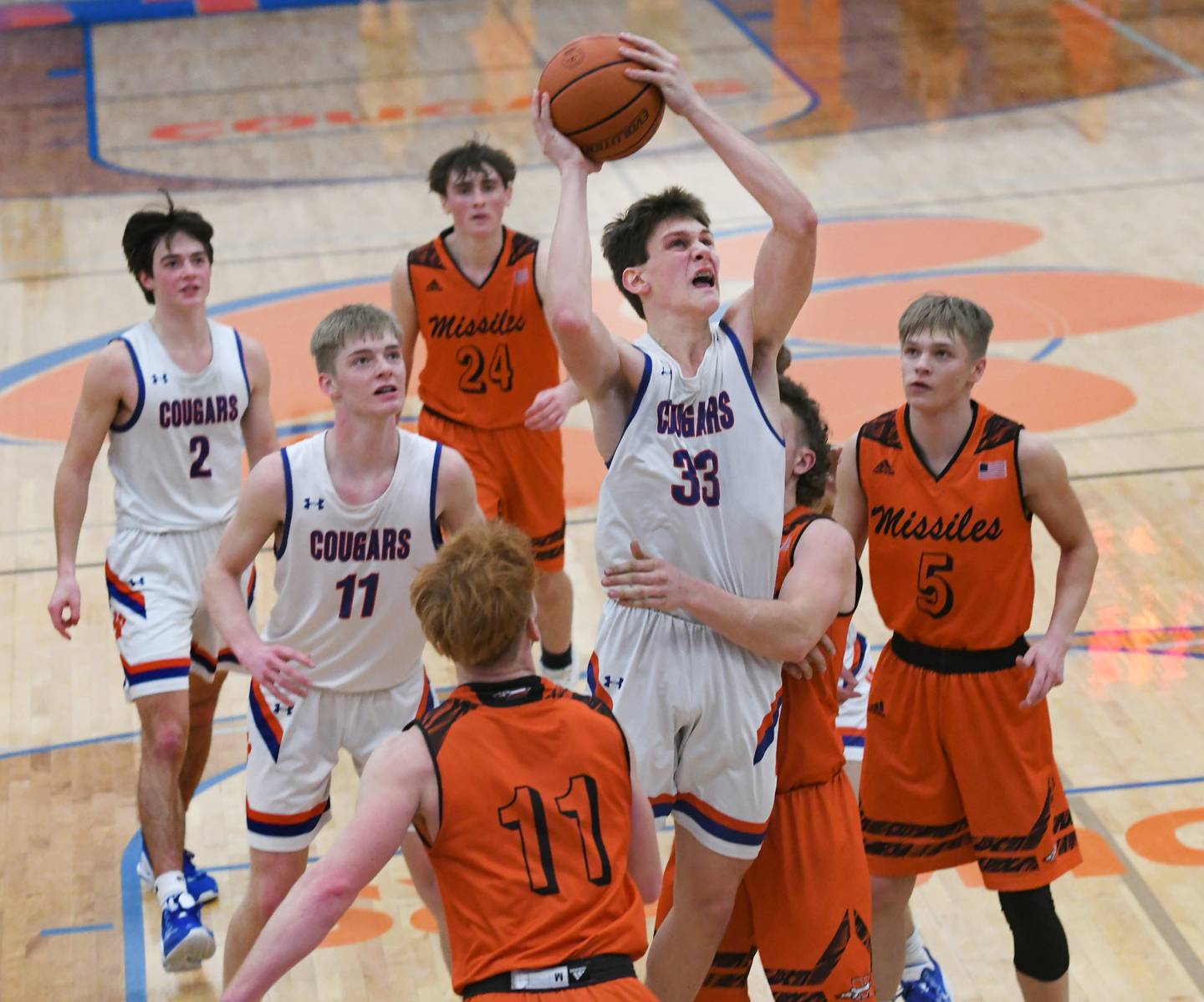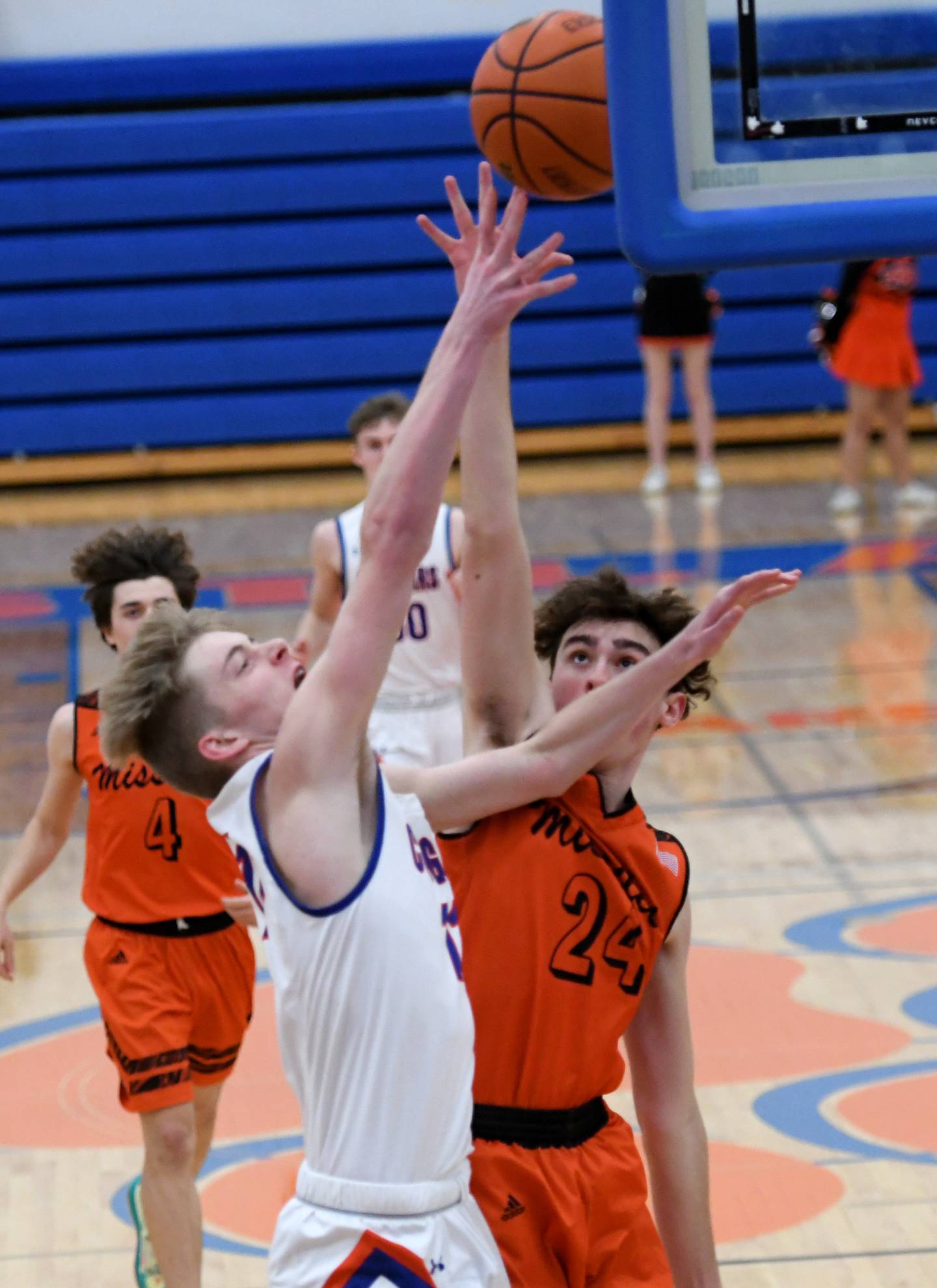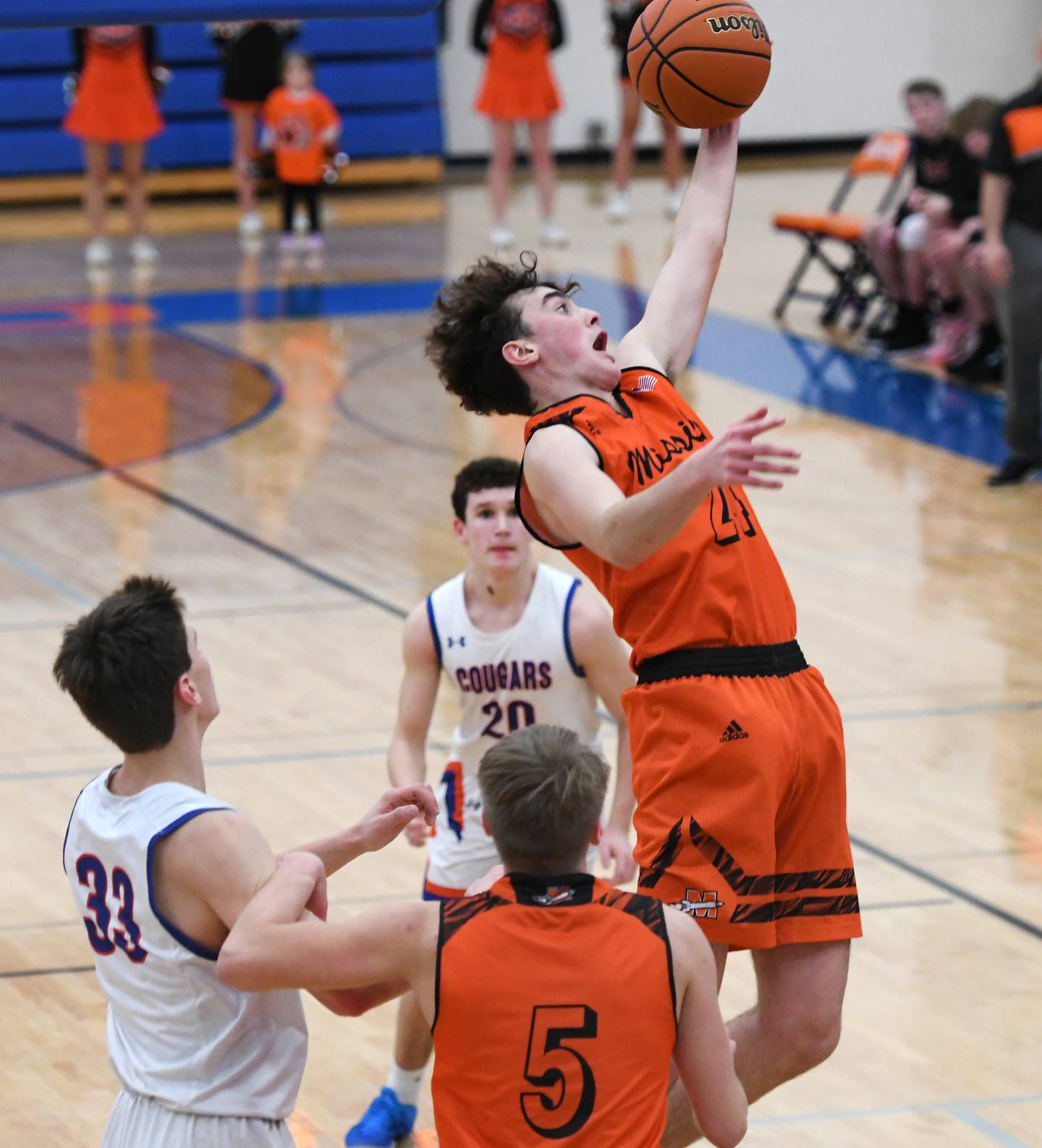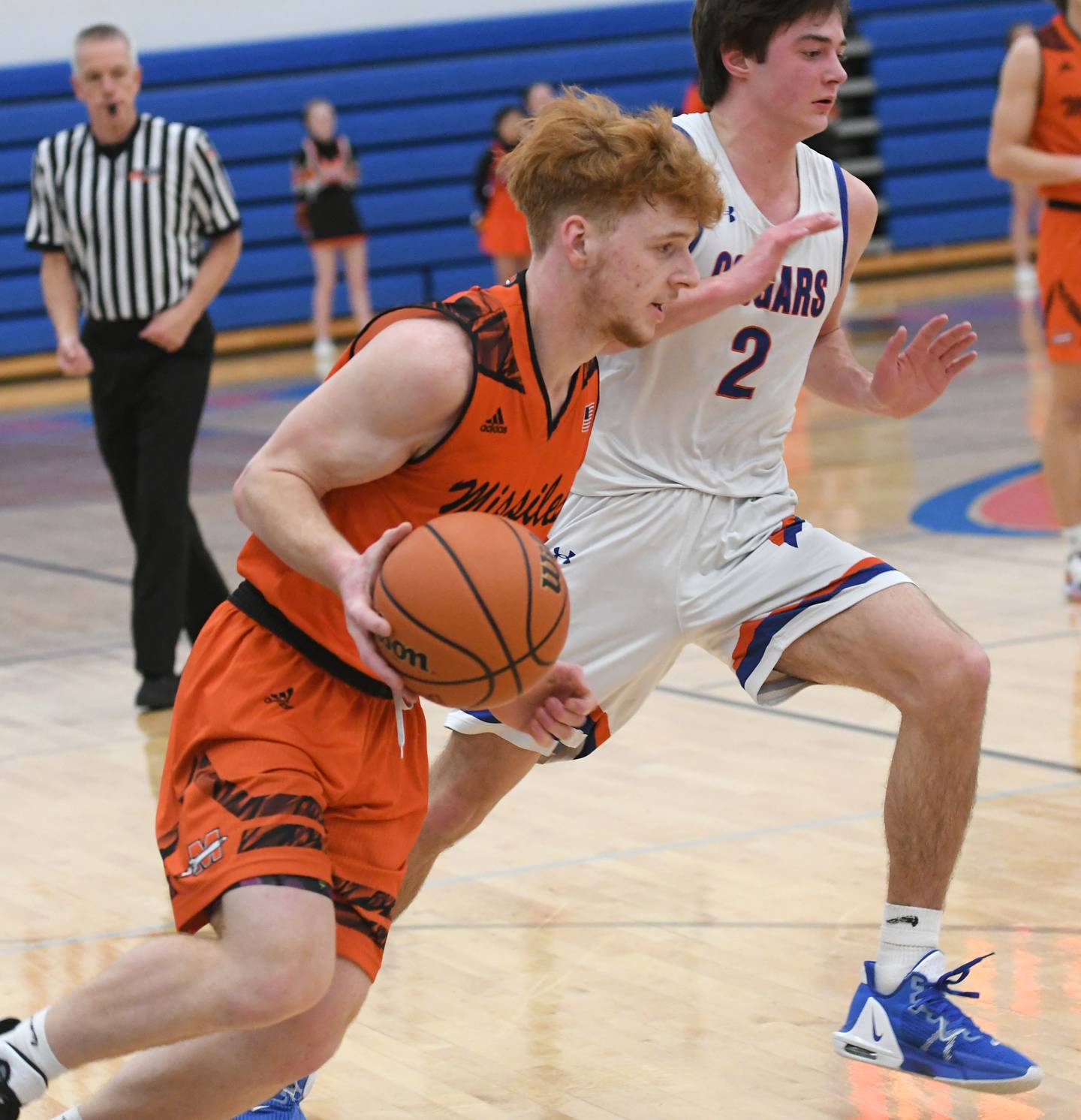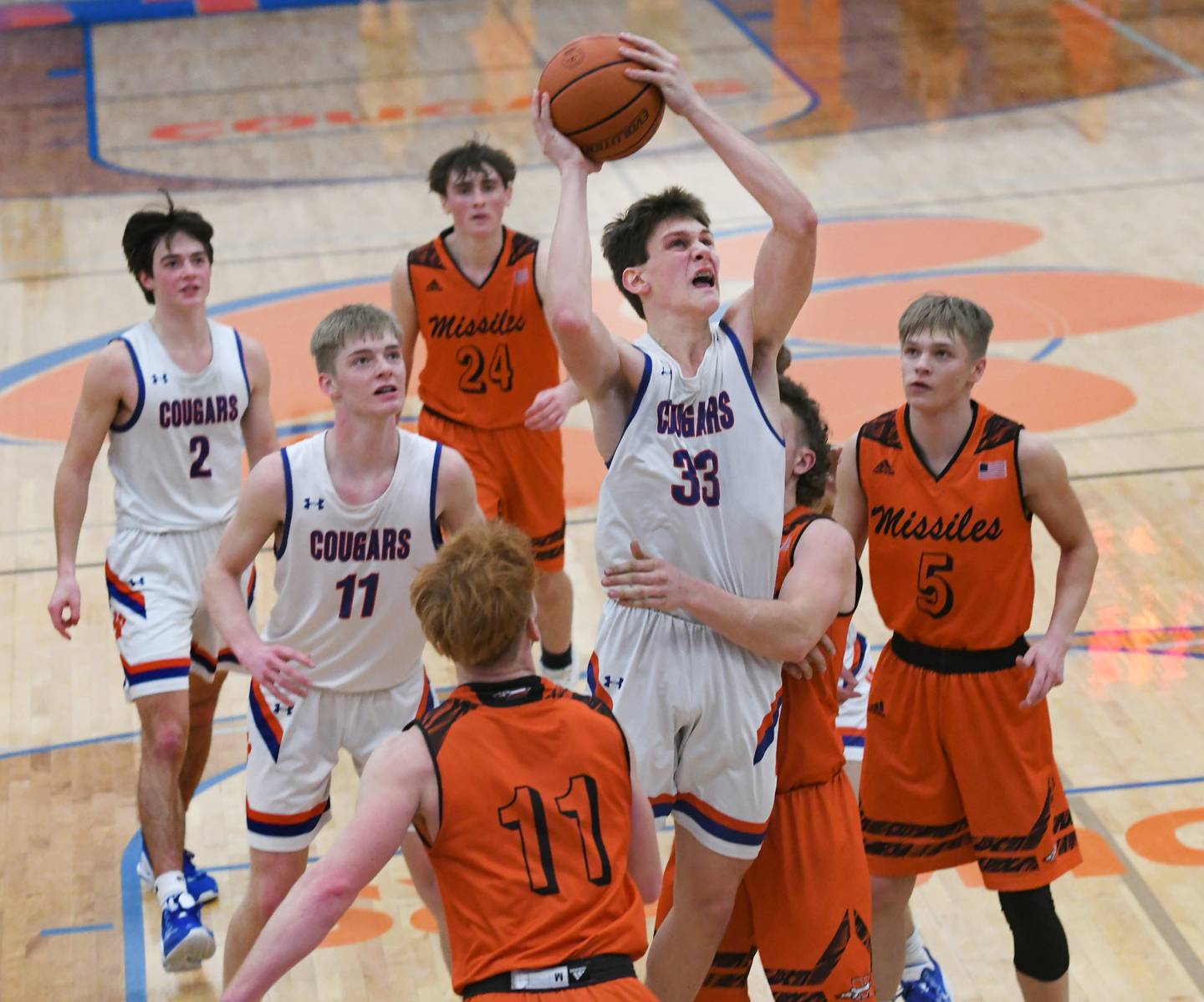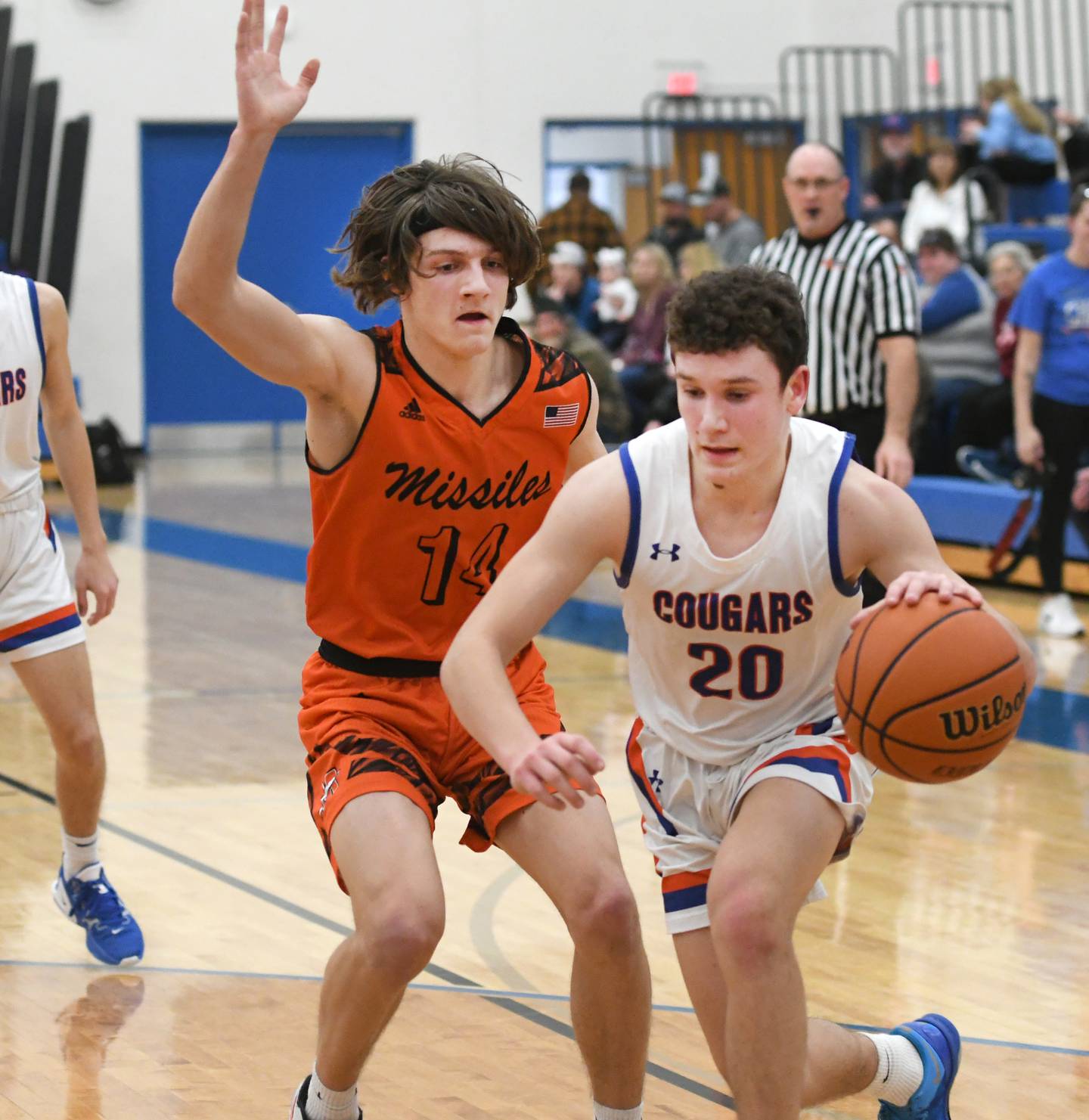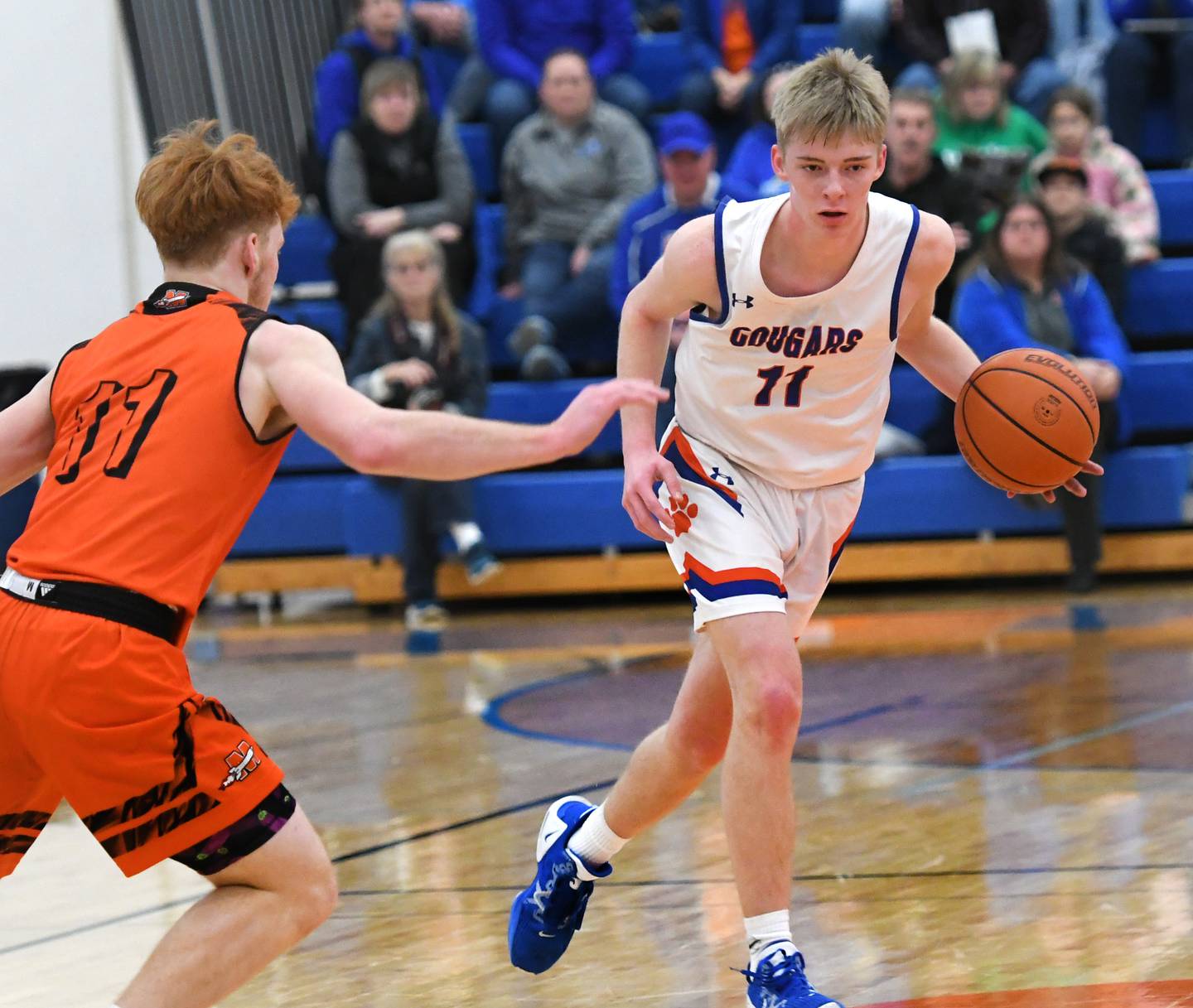 In other basketball action:
2A West Carroll Regional
Riverdale 85, West Carroll 59: The Rams advanced to the West Carroll Regional semifinals with a win over the Thunder in Port Byron. Riverdale will face Farmington on Wednesday night.
1A AFC Regional
AFC 74, Indian Creek 56: The Raiders fell behind 17-8 through the first quarter, cut the deficit to 29-26 by halftime, then exploded for 48 second-half points in a regional quarterfinal win in Ashton.
Carson Rueff scored 18 of his team-high 23 points after halftime for AFC, while Kaleb Goldman had 10 of his 16 in the first half. Griffin Bushman hit six 3-pointers – including three in the fourth quarter – and finished with 18 points. Lane Koning scored seven points and Jordan Harris chipped in six for the Raiders, who will play top-seeded Pecatonica in the regional semifinal Wednesday night in Ashton.
Jeffrey Probst scored a game-high 29 points for the Timberwolves, and Jake Taylor added 11 points.
Dakota 58, Amboy 39: The Clippers trailed just 19-16 at halftime, but the host Indians pulled away with a 19-7 scoring run in the third quarter in a regional quarterfinal.
Eddie Jones led Amboy with 19 points, Wes Wilson scored 10, and Kyler McNinch added eight points.
Kade Vock poured in 25 points for Dakota.
1A Fulton Regional
Fulton 62, Forreston 49: The Steamers pulled away in the second half in a regional quarterfinal at home, outscoring the Cardinals 19-12 in the third quarter and 18-13 in the fourth.
Baylen Damhoff had 19 points, Ethan Price scored 16, and Payton Curley added 13 for Fulton (23-8). Damhoff and Curley each hit a pair of 3-pointers, and Dom Kramer chipped in eight points for the Steamers.
Owen Greenfield's 14 points paced Forreston (12-19), while Payton Encheff scored 10, Kendall Erdmann added eight, and Brendan Greenfield finished with six.
East Dubuque 45, Morrison 39: The Mustangs watched a 28-21 halftime lead disappear in the second half of a regional quarterfinal loss on the road, as the Warriors outscored them 24-11 over the final 16 minutes.
Brenden Martin had 20 points to lead Morrison, and Carson Strating scored seven.
Aidan Colin finished with 16 points, Carter Widmeier added 12, and Brody Culbertson chipped in eight for East Dubuque.
1A South Beloit Regional
Somonauk 53, Polo 42: The Marcos lost a regional quarterfinal at home, trailing 19-12 by halftime and 31-27 through three quarters.
Brock Soltow scored 14 of his game-high 18 points in the fourth quarter for Polo, while Brady Wolber added seven points and Carter Merdian finished with five.
Weston Hannibal led the Bobcats with 14 points, and Parker Sexton scored 11.