The Crystal Lake train yard is on track move to Woodstock following the bipartisan infrastructure deal signed by President Biden in November, a project highlighted by U.S. Sen. Tammy Duckworth in a visit to McHenry County Friday.
The project is in the concept design phase and could take several years to come to fruition, Metra spokeswoman Meg Thomas-Reile said in the email.
The legislation provides $8 to 10 million for engineering and design for the new full-service rail yards in Woodstock, Thomas-Reile said. The new yards would replace the storage yards in Crystal Lake, which are located just past Grant Street and at capacity, local and Metra officials said.
"With the Bipartisan Infrastructure Deal now signed into law, we can put our country on the path toward providing safer water, better roads and more for working families," Duckworth, D-Illinois, said in statement. "Expanding Metra in Woodstock is the kind of project the Bipartisan Infrastructure Deal can make possible – a project that cuts commute times, makes roads safe and creates good-paying jobs for the region."
Duckworth was at the Brandon Road Lock and Dam on the Des Plaines River in Joliet with U.S. Sen. Dick Durbin on Saturday to highlight another project receiving federal funding through the legislation.
A previous version of the legislation had included $2.4 million for various intersections along along Algonquin Road in Huntley, Lake in the Hills and Algonquin, as well as for the intersection of Wilmot Road and Main Street in Spring Grove.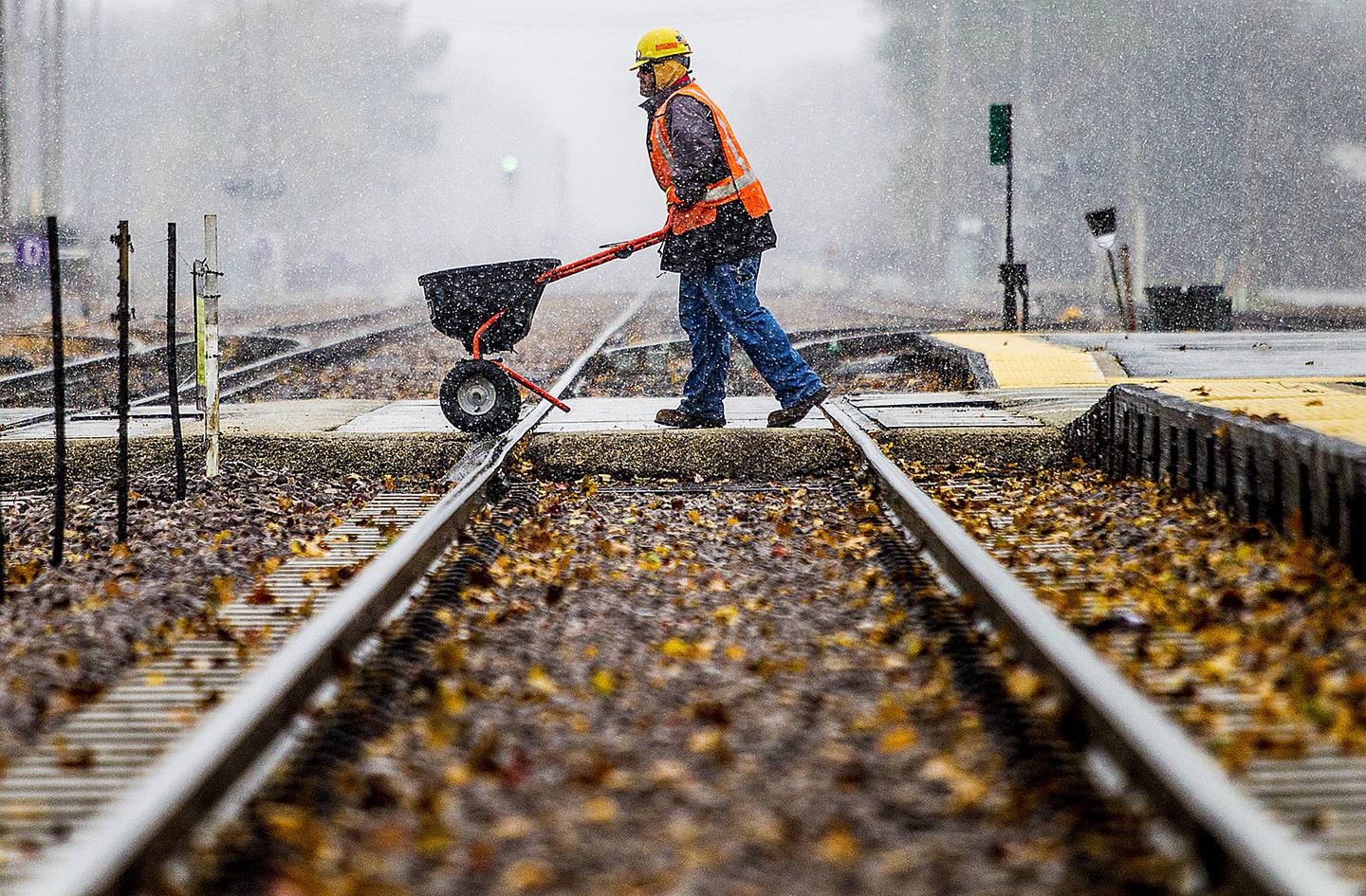 The version that passed in November after months of negotiations that whittled it down in size does not include those projects.
However, Duckworth said in an email, local governments will be able to access support through "new and enhanced federal programs, which will continue to be announced and distributed over the coming weeks and months.
The legislation also sets up funding to upgrade drinking and waste water infrastructure that municipalities, including those in McHenry County, can apply for, Duckworth said. It also includes money for repairing roads and bridges, expanding public transit, increasing internet access and investing in the environment.
The Metra rail yard project, county and Metra officials say, would lead to a slew of benefits, including saving on equipment maintenance and replacement costs; attracting additional ridership for Metra; and doubling Woodstock's current train service schedule, as well as supporting transit-oriented and residential developments in Woodstock.
"For Woodstock, it means it's an opportunity for better access and train service to the city," Woodstock Mayor Mike Turner said. "The ability for visitors to more easily and frequently reach Woodstock. And it supports economic growth for Woodstock and for McHenry County."
The new yard will allow for increased ridership, McHenry County Board Chairman Mike Buehler, adding that the current set-up is not ideal for safety and efficiency.
Right now, yards used for Metra's Union Pacific-Northwest line are all at capacity, meaning if Metra wanted to add trains to the existing number it already has, they would need more room, Thomas-Reile said.
The yard in Crystal Lake, where trains are stored every night, is not a maintenance yard.
Instead, it's there for train storage, Thomas-Reile said.
Woodstock's proposed yard would be a more extensive, modernized facility, allowing for the cleaning, washing, inspection of lights and maintenance of the rail cars and locomotives.
This will make the Woodstock rail yard a safer, more efficient environment, Thomas-Reile said.
"It's really just giving us more space, improving the operational efficiency," Thomas-Reile said. "If we can run more trains, then we can carry more people. It's not just a matter of capacity, but also, it makes the service more attractive if we can operate more trains."
Currently, the project's concept design is underway and properties needing to be purchased have been identified for acquisition this spring, Thomas-Riley said. Metra is also working with McHenry County to fund land acquisition and some of the design costs.
Metra expects to go out to bid for preliminary engineering and environmental impacts of the project, which is federally required, in the fall, according to Metra.
When construction actually starts depends on the land acquisition process and determining the funding source for construction, Thomas-Riley said.
Construction is expected to be in the range $95 to $125 million, she said.