CORRECTION: This article has been updated to note that nine of the projects Congresswoman Lauren Underwood asked for are included in the bill.
A project to move a Metra rail yard to Woodstock is one of the larger initiatives in McHenry County that could receive federal dollars as part of a proposed infrastructure bill making its way through Congress.
About $4 million for engineering is earmarked for the Woodstock rail yard relocation and expansion project from the INVEST in America Act, a sweeping piece of transportation legislation that proponents say will address some of the country's most urgent infrastructure needs.
As part of the legislation, members of Congress requested direct funding for projects in the communities they represent. The bill, which was introduced in the U.S. House and has passed out of one of its committees, has not yet been passed by the full House, and if successful there, would also need to be passed by the Senate and signed into law by the president.
Nine of the projects U.S. Rep. Lauren Underwood, D-Naperville, asked for funding for in the 14th District, are included in the bill, including $2.4 million for various intersections along along Algonquin Road in Huntley, Lake in the Hills and Algonquin, as well as for the intersection of Wilmot Road and Main Street in Spring Grove.
McHenry County has been working to improve safety at seven intersections along Algonquin Road, from Haligus Road to Pyott Road, as well as the intersection of Wilmot Road and Main Street, as they appear on the Illinois Department of Transportation's list of the state's most dangerous intersections. Together, these eight intersections average about 60 crashes a year, according to a press release from Underwood's office.
Flashing yellow arrows and high visibility traffic signal backplates, with retroreflective borders, are slated in the upgrades for these intersections, according to the release.
U.S. Rep. Sean Casten, D-Downers Grove, whose district includes the southeast corner of McHenry County, also announced earlier this month that $14.7 million is included for the 6th Congressional District.
A project to widen and reconstruct 1.3 miles of Randall Road in McHenry County, aiming to improve traffic flow, has a proposed $2 million attached to it through the bill, according to a news release from Casten's office.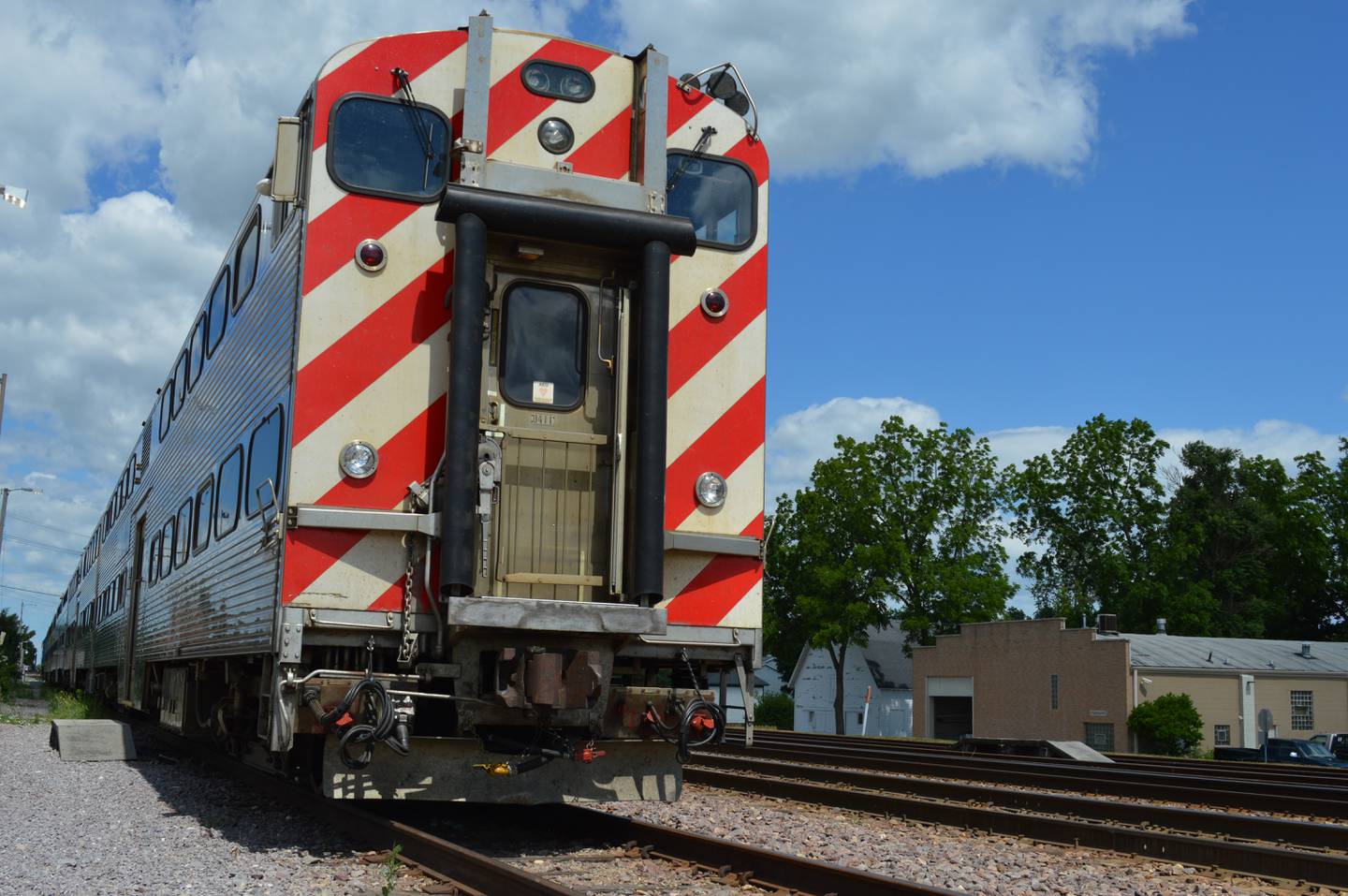 The largest ticket item included in the federal infrastructure bill for McHenry County, though, is the Woodstock rail yard relocation and expansion project, which involves moving the rail yard in Crystal Lake, located just past Grant Street, and turning it into a full-service maintenance facility on Lamb Road in Woodstock.
McHenry County, Woodstock, and Metra have partnered together to make the project happen, with Metra acting as the lead agency, Scott Henning, McHenry County's Assistant Director of Transportation, said.
"We're currently working on acquiring the land for the new Woodstock rail yard," Henning said. "Once the land is secured, Metra will begin the engineering on the project."
That means it could take several years before anything is constructed.
"We're just starting the planning right now," Metra spokesperson Michael Gillis said.
Metra is in the process of identifying funding sources for the rail yard relocation, which is expected to cost between $80 and $100 million.
In general, Metra's capital dollars come from federal, state and local sources.
Discussions at the federal level about a transportation infrastructure bill spurred the county to look for federal funding for the rail yard relocation.
County and Metra officials say it would lead to a slew of benefits, including saving on equipment maintenance and replacement costs; attracting additional ridership for Metra; and doubling Woodstock's current train service schedule, as well as supporting transit-oriented and residential developments in Woodstock.
Right now, yards used for Metra's Union Pacific-Northwest line are all at capacity, meaning if Metra wanted to add trains to the existing number it already has, they would need more room, Gillis said.
The yard in Crystal Lake, where trains are stored every night, is not a maintenance yard.
Instead, it's there for train storage, Henning said.
Woodstock's proposed yard would be a more extensive, modernized facility, allowing for the cleaning, washing, inspection of lights and maintenance of the rail cars and locomotives.
This will make the Woodstock rail yard a safer, more efficient environment, Gillis said.
"It's really just giving us more space, improving the operational efficiency," Gillis said. "If we can run more trains, then we can carry more people. It's not just a matter of capacity, but also, it makes the service more attractive if we can operate more trains."
Ultimately, this will be Metra's yard, Henning stressed, with the agency hiring an engineering company and building the yard, and the county acting more as a financial partner.
So far, the INVEST in America Act, which was introduced in the House on June 4, has been passed by the House Transportation and Infrastructure Committee.