When it came to baby deliveries at McHenry County area hospitals, New Year's Day truly was a day off.
The first baby of 2022 didn't come until Jan. 2 at Advocate Good Shepherd Hospital in Barrington. It was a similar situation at Northwestern Medicine Huntley Hospital, where the first baby of the new year wasn't delivered until later Jan. 2.
At Advocate Good Shepherd, Brad and Kendal Rathie of Palatine welcomed the first area baby of 2022 at 3:38 a.m. Sunday. Arthur Ronnie weighed in at 8 pounds, 5 ounces and measured 20 inches.
The baby boy joins two brothers, almost 7-year-old Harrison and 4-year-old George. The two have yet to see their baby brother in person because of COVID-19 restrictions, but they were able to video chat with the new family addition.
"They're not super excited because I think they want to be able to toss a ball with him, but I think they're excited to have another boy join the crew," mother Kendal Rathie said.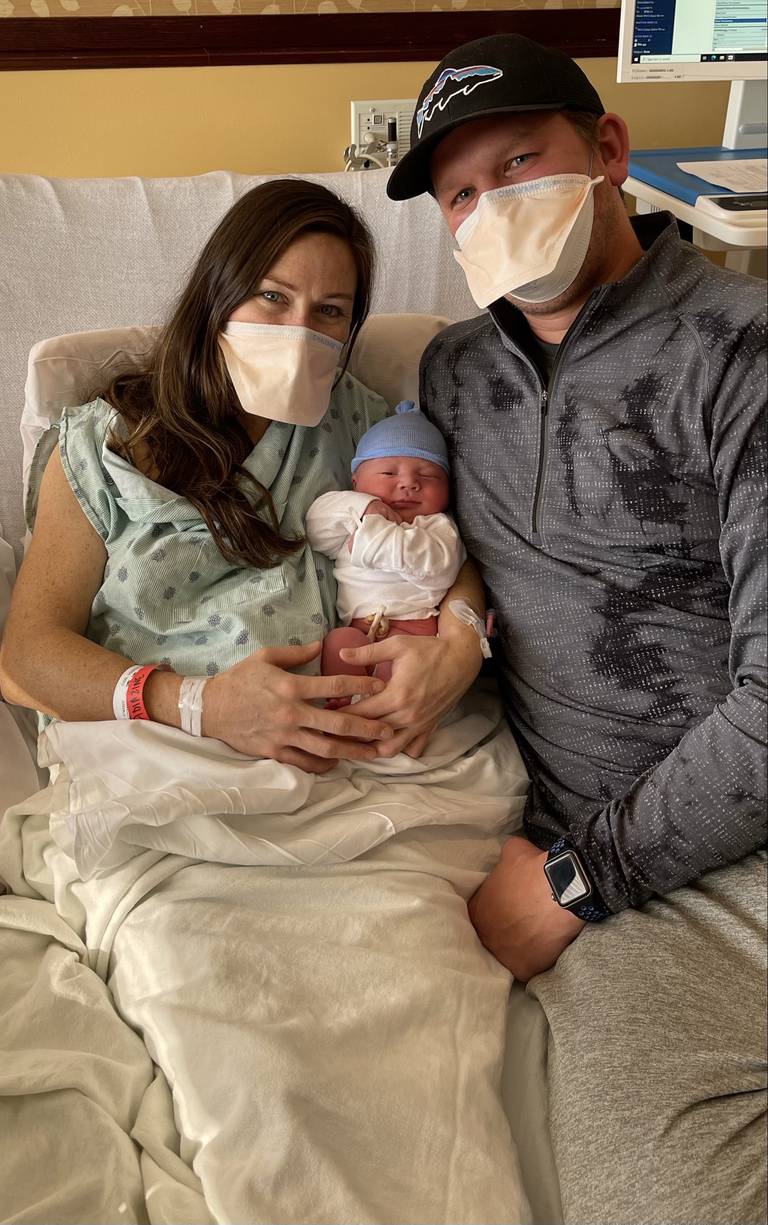 The parents chose not to find out whether they were having a boy or a girl before the birth. The baby boy came as a surprise.
"My husband was dead-set that we were having a girl. … We've gotten good with the little boys," Kendal Rathie said.
Kendal Rathie's due date was Monday, but she started having contractions around dinnertime Saturday. Her other two children were born in the winter months as well, so, she said, "It's kind of our time of year to have babies."
She never really expected to have Advocate Good Shepherd's first baby of the year, thinking another family would already have had that honor on Jan. 1.
"We got to the hospital, and we had the baby in under an hour," she said. "Everything went really fast, as smooth as it can go. ... People were great, and even with the heightened restrictions [because of COVID-19], it was a really manageable experience."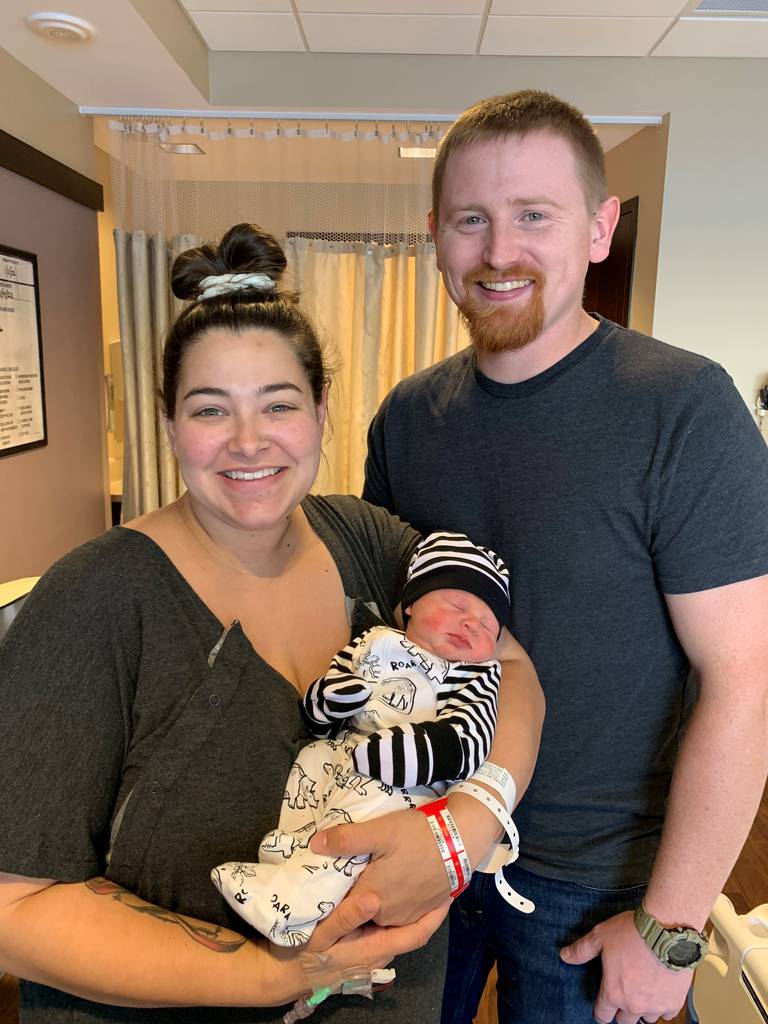 At Northwestern Medicine Huntley Hospital, Shelby Jozwiak and Daniel Gudgeon of Island Lake welcomed their first child, a baby boy named Daniel Levi, at 7:47 p.m. on Jan. 2. Daniel Levi measured in at 19.5 inches and weighed 8 pounds, 4.5 ounces.