Northwestern Medicine will soon consolidate obstetric and neonatal services in McHenry County at its Huntley campus following approval from the Illinois Health Facilities and Services Review Board Tuesday.
The board voted, 7-1, in favor of Northwestern's proposal to end maternity services at the McHenry hospital and carry out all non-emergency births in Huntley despite concerns from board members about what the consolidation could mean for patients.
Following Tuesday's approval, Northwestern Medicine plans to complete the consolidation by the end of the month, spokeswoman Jill Edgeworth said.
"By consolidating in patient obstetric services to one location at Northwestern Medicine Huntley Hospital, Northwestern can create a critical mass needed to bring more specialty care services," said Dr. Ifran Hafiz, chief medical officer at Northwestern's McHenry County hospitals. "Ultimately, the residents of McHenry County will be better served by this plan."
Hafiz said the hospital would be able to provide more services with a greater volume of patients. Demand for pregnancy services at both hospitals is down, according to state records.
The county's population data also shows Huntley is a more central location for the county's residents, and moving obstetric services out of McHenry will free up space to expand other areas of care that are in higher demand, Hafiz said.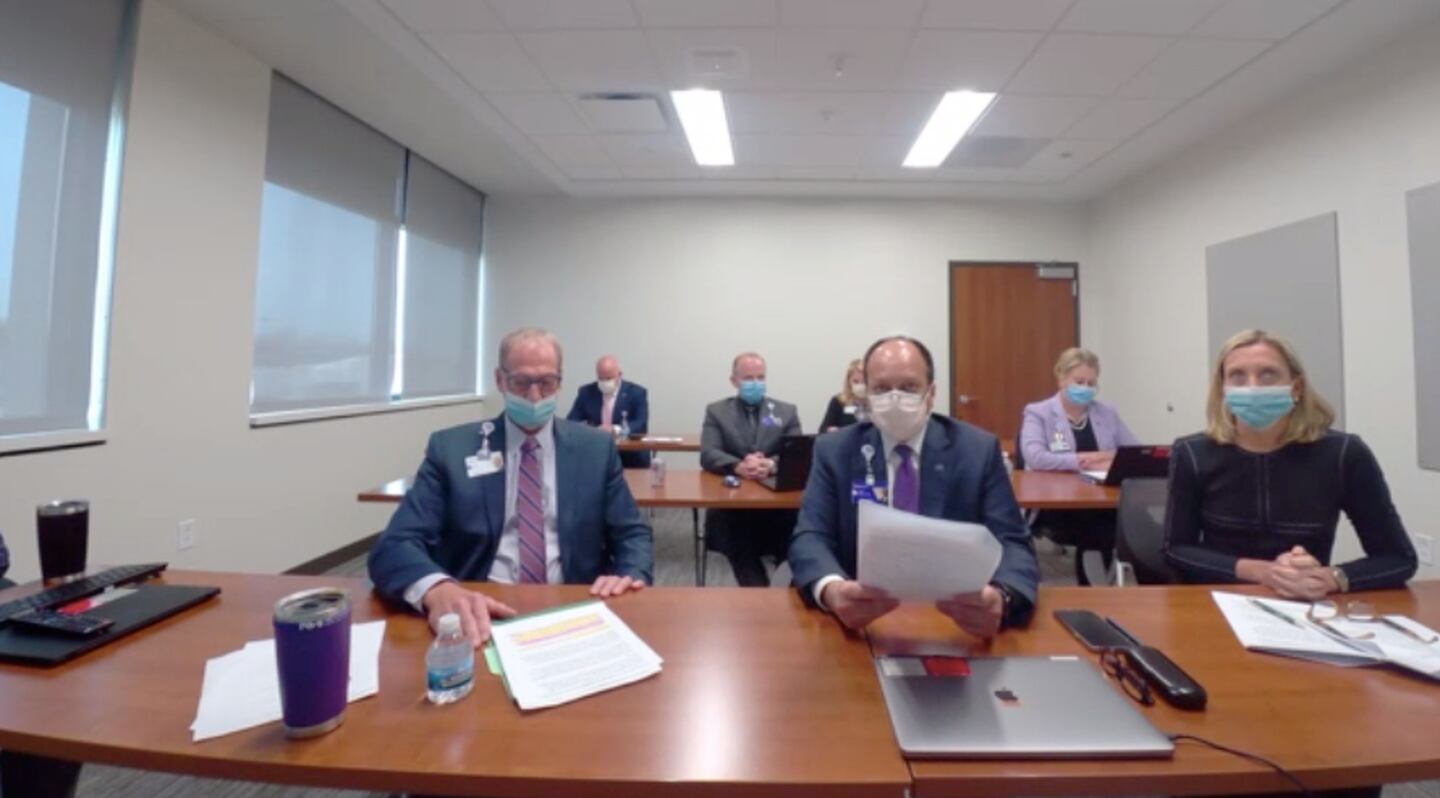 Northwestern's decision faced pushback from local leaders.
"One of our concerns is the additional transport time, which would be half an hour or more, to transport an expectant mother to one of the other facilities," McHenry Township Fire Protection District Chief Rudy Horist said.
Huntley is too far for people in the northeast portion of McHenry County, said state Sen. Craig Wilcox, R-McHenry, who originally called for the board to review Northwestern's proposal. He shared a story from November of a mother who had an emergency cesarean section in McHenry, which he said was done in just enough time to save the baby's life.
"If you approve this OB closure request, you and Northwestern are absolutely sentencing some future pregnancies in my district to tragic outcomes that do not need to occur," Wilcox said.
Other members of the public said they think the consolidation will be good for the quality of the hospital's services.
Courtney Hart, a local mother, said Northwestern's partnership with Ann & Robert H. Lurie Children's Hospital of Chicago was critical to her pregnancy and consolidating the services in Huntley will allow more families to take advantage of the partnership like she did.
Rose Johnson, an obstetric nurse at Huntley, said she was a nurse at the Woodstock hospital seven years ago when the decision was made to consolidate pregnancy services at McHenry and said she saw positive outcomes from that decision.
Still, other residents who will now have to travel farther to give birth are more apprehensive about the decision.
One expectant mother from Antioch said she lives the same distance between McHenry and Advocate Condell Medical Center in Libertyville. She wants to stick with her Northwestern doctor but said Huntley might be too far for her.
"I'm sure I'm not the only one in this position that's in Lake County and then has to make a tough decision about whether to continue with the care they've had or switch everything," she said.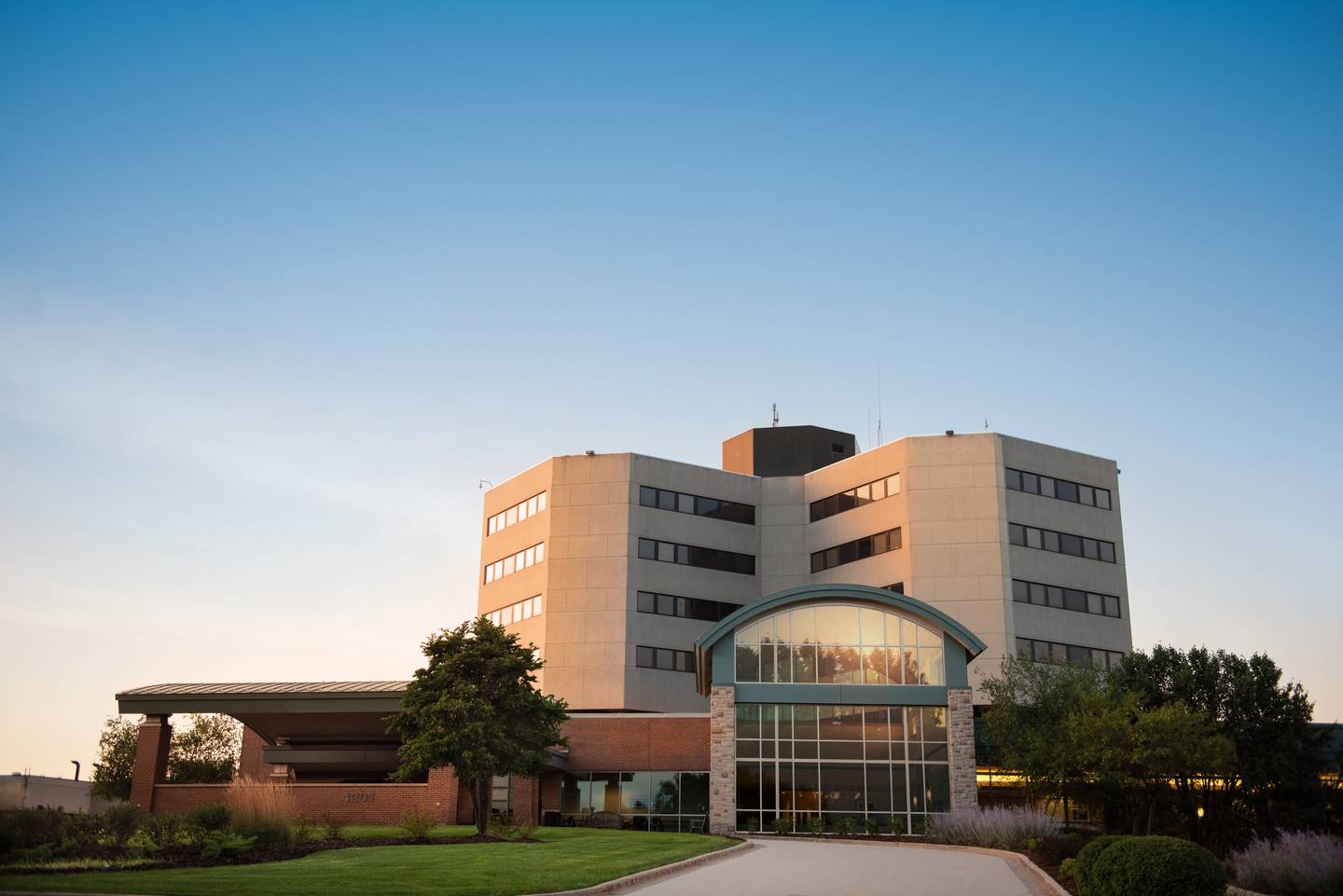 The hospital system has teams that help coordinate transportation for patients, said Kim Armour, chief nurse executive at Huntley.
The McHenry hospital will retain capabilities to deliver a baby in an emergency, allowing it to keep its designation as a level two trauma center, Hafez said.
The change will allow Northwestern to offer more maternal and fetal services at the Huntley hospital, Edgeworth said in a statement. It will also be able to increase the access at the McHenry hospital to certain cardiology, neurology, neurosurgery and urology services.
While the board approved the decision, many on the board also raised concerns.
"Drive times and distance are also an access barrier to health care and what I didn't hear was a coordinated approach of how you're going to address those access barriers of your most vulnerable patients," said board member Stacy Grundy, who was the only person to vote against it.
Other board members said they were concerned as well, but said their hands were tied as state law requires them to vote on whether Northwestern met certain standards on its application, not on how the decision would impact the community.
"I deeply resent the [decision by] our politicians to create a process to just check boxes. It is a disservice to the public that we're trying the help and serve, [and] a disservice to our health care institutions made up of professionals who are trying to make rational decisions," said board member Linda Murray, who voted in favor of consolidation.
Wilcox said in an interview he doesn't think Northwestern properly answered concerns from the public and now it must work to address them.
"The officials from Northwestern Medicine may very well have met the criteria for 'checking the boxes' for approval of their application to close their 23-bed birthing center in McHenry, but they came up short in providing acceptable explanations for how they will address health care access barriers," he said in a statement.