It has long been wildlife ecologist Cindi Jablonski's goal to snag a picture of otters at Nippersink Creek, which runs through the Glacial Park Conservation Area in Ringwood.
After years of trying, she finally was able to take a photo of a family of otters living on the creek with a trail camera, the McHenry County Conservation District announced recently in a Facebook post.
It was a little tricky, Jablonski said. MCCD knew the otters were there. In the past, staff had found prints and otter slides, which the animals use to slide down into the stream, Jablonski said.
But otters can be elusive, as they are mostly active during the evening and at night, Jablonski said.
Although people have spotted them, they're pretty rare, she said. Even Jablonski, a conservation district employee who works many hours in the parks, hadn't seen one in person.
Putting the cameras in random areas was fruitless, Jablonski said. But one day she was told a bunch of fish had been freshly pulled from the stream, likely by otters, around a beaver dam across from the Nippersink.
"It gave me a heads-up of where the otters were hanging out," Jablonski said.
She put several trail cameras in the area in which the fish were pulled. Jablonski had to be particular about setting up the cameras so she wouldn't just get tall grass blowing in the wind or other vegetation.
Eventually, her work paid off when a camera caught a shot of a family of four otters, likely a mother with her young.
"I was just elated," Jablonski said. "I have 50 pictures in that one area, so it was just really fun to see and to share with people."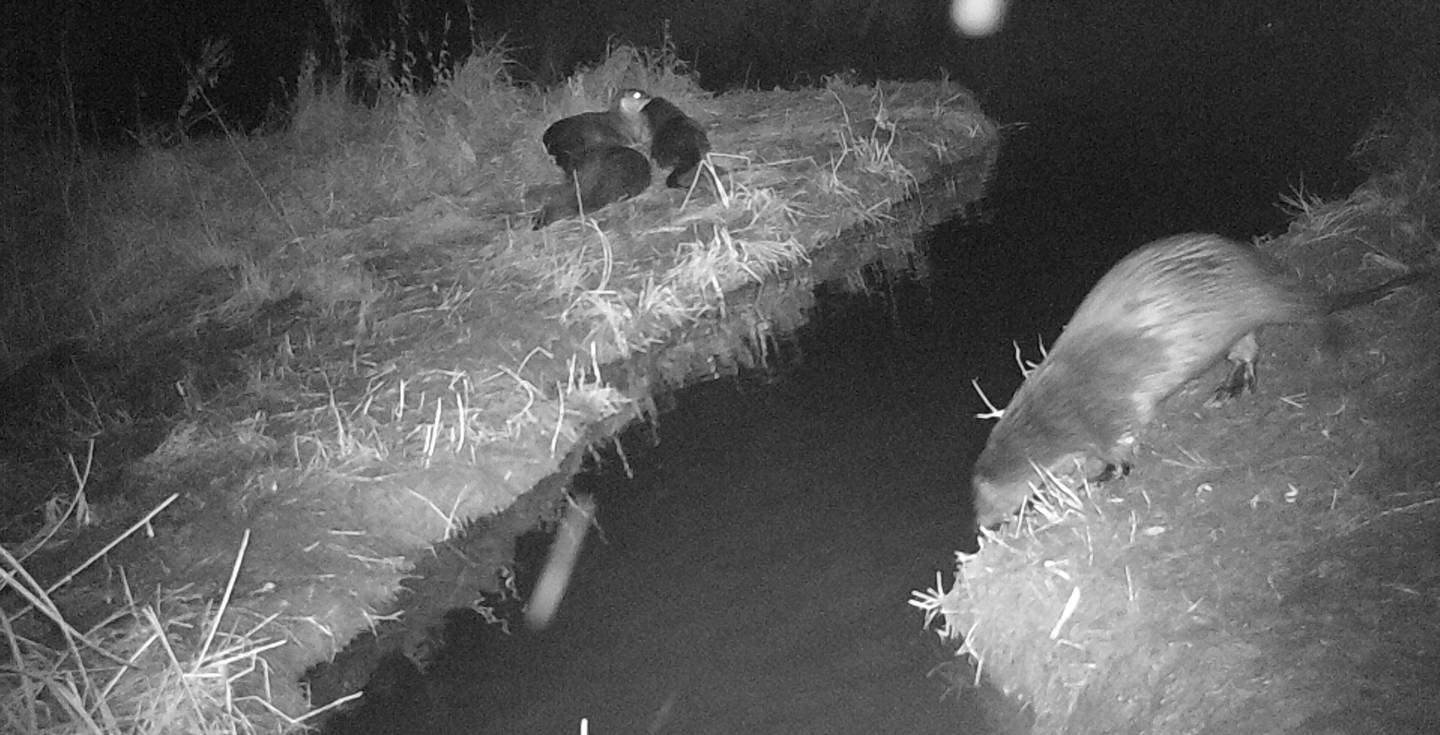 Along with the otter pictures, Jablonski also captured several other animal on film: mink, beaver, coyote, raccoons and deer.
"Sometimes you luck out," she said.
Glacial Park is a perfect spot for the otters, with plenty of places for them to run and hide and about 5 miles of meandering streams, Jablonski said.
"They've got a nice place here to live," she said.
In the 1800s, trapping otters for their fur was a very common practice, causing the otter population in Illinois to plummet. The practice was made illegal by the state of Illinois in 1929, but still, in 1989, the river otter was listed as an endangered species in the state, MCCD social media specialist Caitlynn Martinez-McWhorter said in an email.
To help build the population, 346 otters were trapped in Louisiana and released in central and southern Illinois by the Illinois Department of Natural Resources between 1994 and 1997. Currently, an estimated 15,000 to 20,000 river otters are in the state.
This is only one of several ecological success stories in Illinois, Jablonski said, with other animals such as sandhill cranes, bald eagles and wild turkeys starting to be seen more as well.
Two weeks ago at Glacial Park there was another rare sighting: the first documented snowy owl spotting. Last fall, an endangered whooping crane stopped by on its migration south, Martinez-McWhorter said in the email.
"It just shows that when you have a good habitat and good environment, the wildlife will show up," Jablonski said.