John Zielnicki, the founder of Julie Ann's Frozen Custard in Crystal Lake, always was a hard worker.
The son of Polish immigrants, he left home at 17 after his coal miner father died from black lung disease. Although he began his career by sorting shoes in Chicago, he later would pursue a career as a tool-and-die maker, eventually owning two tool-and-die companies before retiring and opening Julie Ann's in 1985.
For Zielnicki, who died the morning of Oct. 11, at the age of 97, opening his own establishment "wasn't about the money," said Linda Anderson, Zielnicki's daughter and owner of Julie Ann's. A lover of people – and ice cream – Zielnicki was all about "making people happy," she said.
"You're thinking of a man that grew up in the [Great] Depression, who physically built two homes," Anderson said. "He was always up for some kind of challenge and learning. He just wanted to learn things all the time."
Always a people person, Zielnicki would sometimes get so into his conversation with the customers who went to Julie Ann's that he wouldn't stop talking to them, even as their ice cream melted.
"There were times when people would have custard just running down their arms," Anderson said. "You'd have to get some new cones."
One of the last memories Peter Wisniewski, Anderson's business partner at Julie Ann's and Zielnicki's grandson, has of his grandfather was going to enjoy a beer with him during a concert at Taste By the Lake in Crystal Lake. Even with the loud music, Zielnicki was happy to chat with the person next to him, Wisniewski said.
Zielnicki had been working at Julie Ann's until COVID-19 hit, but even during the pandemic he had continued working on paperwork, always while drinking a cup of coffee and eating some custard. Anderson would drive him to the store at 9 a.m., and take him home between noon and 1 p.m, sometimes stopping at the bank.
"He always want to see the people at the bank and say hi to them, and then he'd go home," Anderson said.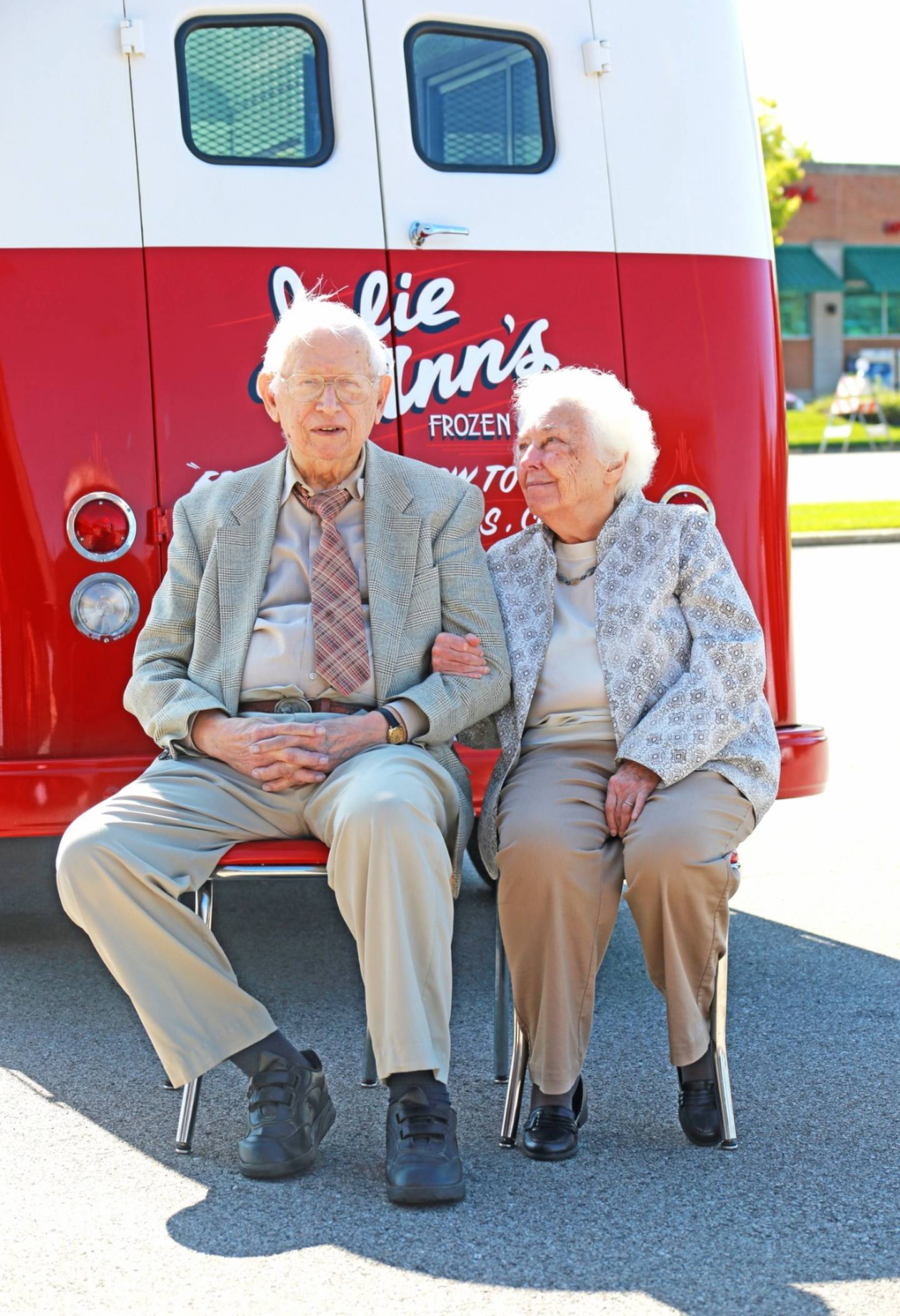 Zielnicki never complained about anything, making him easy to work with, Anderson said.
Past employees stayed in touch with Zielnicki, a testament to how "he just loved them as family," Anderson said.
Along with his work family, Zielnicki had five children, 13 grandchildren and 17 great-grandchildren. Still, he managed to make time for all of them.
"If he was talking to you, you were the only person in the room," Anderson said. One of his grandchildren went to Harvard, so as a proud grandfather, Zielnicki would always don a Harvard cap.
His obituary describes Zielnicki's 71-year marriage to wife Mary as a "love story for the ages." While the pair loved to travel to places such as Poland, Greece and the Netherlands as well as across the U.S., they also loved spending as much time as possible with his family.
"He was the proudest man of his family, of anyone I know," Anderson said. "[He was] very loving, caring, very nonjudgmental."
Even after Zielnicki lost his hearing, he still was gracious and kind to everybody he met, Wisniewski said.
"He was really open-minded," Wisniewski recalled.
When Julie Ann's decided to fix up its frozen yogurt truck, Zielnicki would constantly ask them, "When is it going to be ready?"
"He was always just happy that the store was busy," Wisniewski said. "When the store got busier and busier every year, he was just loving it."
It has been a long road for Julie Ann's – the custard shop briefly closed for few years after Anderson had a baby, before Zielnicki convinced them to reopen. The business' past president and Anderson's brother-in-law, also named Peter Wisniewski like his son, died in 2012.
So for Anderson, Julie Ann's is not just a business.
"It has a lot more meaning," Anderson said. "It's a living, breathing thing, as far as I'm concerned."