McHenry police are investigating reports of multiple gunshots fired about 1:25 p.m. Sunday in the intersection of Bull Valley Road and Route 31.
Police were seen gathering evidence in the intersection for hours, using cameras and drones at the scene.
No injuries have been reported and the incident appears to be isolated, police said in a news release.
Traffic on Route 31 was closed for the afternoon. The intersection was reopened to traffic as of 5:45 p.m.
There were no active threats at the Northwestern Medicine McHenry Hospital, which is just west of the scene, said Northwestern Medicine spokeswoman Michelle Green.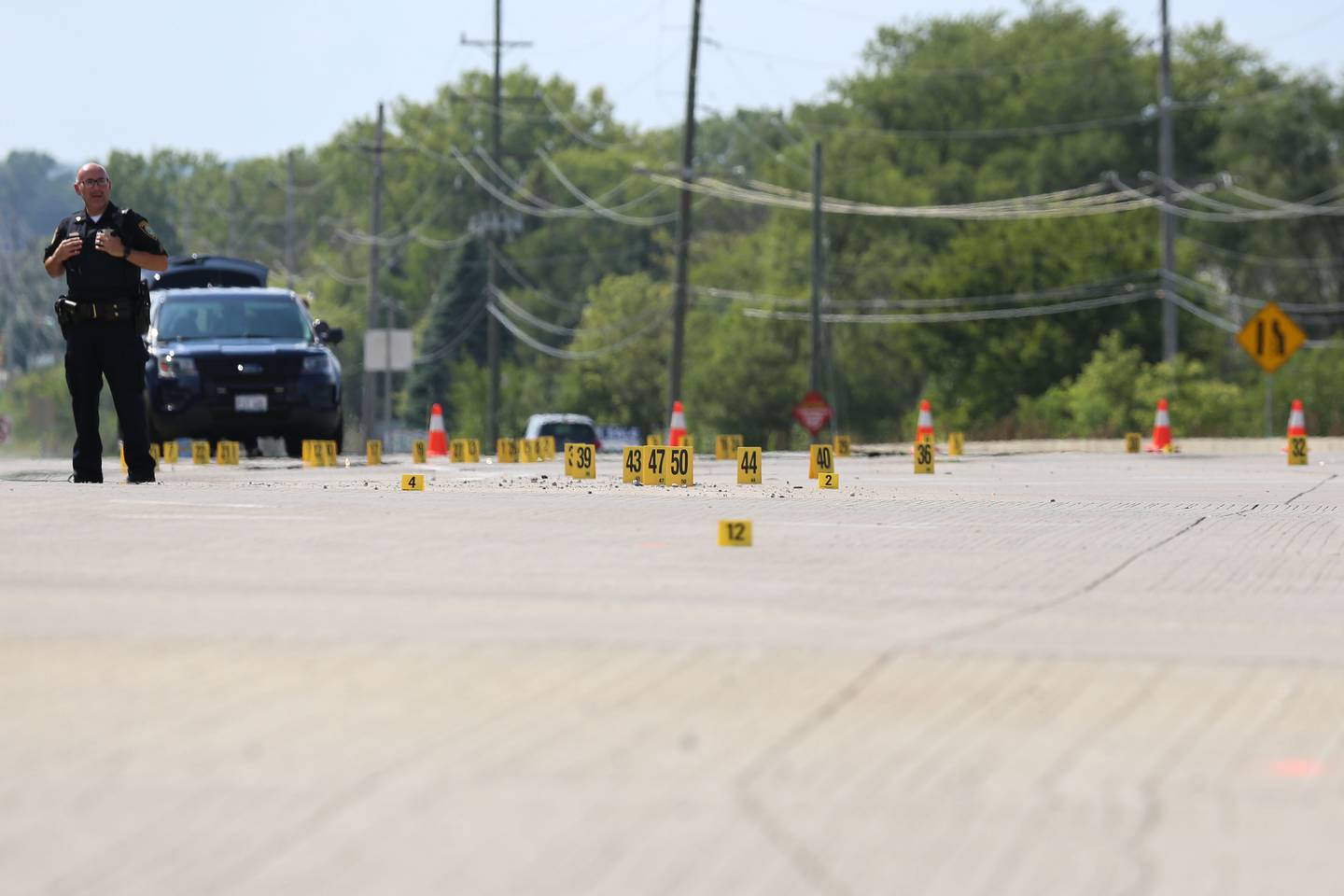 Dozens of yellow evidence markers were seen on the ground at the scene, and officers were photographing them from various angles.
McHenry police are asking anyone who has information on the matter to call the Criminal Investigation Division Unit at 815-363-2599. People with information who want to remain anonymous are asked to call McHenry Police Department's anonymous tip line at 815-363-2124, a number at which callers are not identified to officers.
This story is developing and will be updated. An earlier version of this story mistakenly attributed information to a Northwestern Medicine spokeswoman, and it has been updated to correct her statement.