Crystal Lake's long-vacant Crystal Court shopping center on Route 14 could become a neighborhood with a residential community with more than 200 units as well as shops, restaurants and entertainment.
The development – if approved – would feature up to 62,000 square feet of retail, a 251-unit apartment community, up to 35 townhomes and an outdoor space with amenities. The potential for a 120-room hotel or senior apartments exists in the space as well.
The Crystal Court shopping center has struggled to attract tenants for years. Both anchor stores – a now-demolished former Walmart and a former Cub Foods – have been vacant since 2003.
JCPenney bought the Walmart property in 2008 but never redeveloped it because of the economic recession.
If the development now under consideration moves forward, it is projected to bring in about $2 million in additional consumer spending annually, said Tony DeRosa, of Wisconsin-based Fiduciary Real Estate Development.
"We think there's an opportunity here, with the right plan, to attract new retailers and new commercial businesses to the city of Crystal Lake," DeRosa said. "With that comes jobs, tax base, new types of housing that don't exist in the community."
Fiduciary Real Estate Development and Hamilton Partners, Inc., presented four preliminary concept plans to the Crystal Lake City Council at a meeting Tuesday evening where it garnered positive feedback from council members and the mayor.
Mayor Haig Haleblian said the project could further activate one of Crystal Lake's main commercial corridors, attract new residents and visitors, and overall enhance the city's livability and quality of life.
"Enhancements along the city's most prominent corridors encourage new investment opportunities that benefit the entire community," Haleblian said.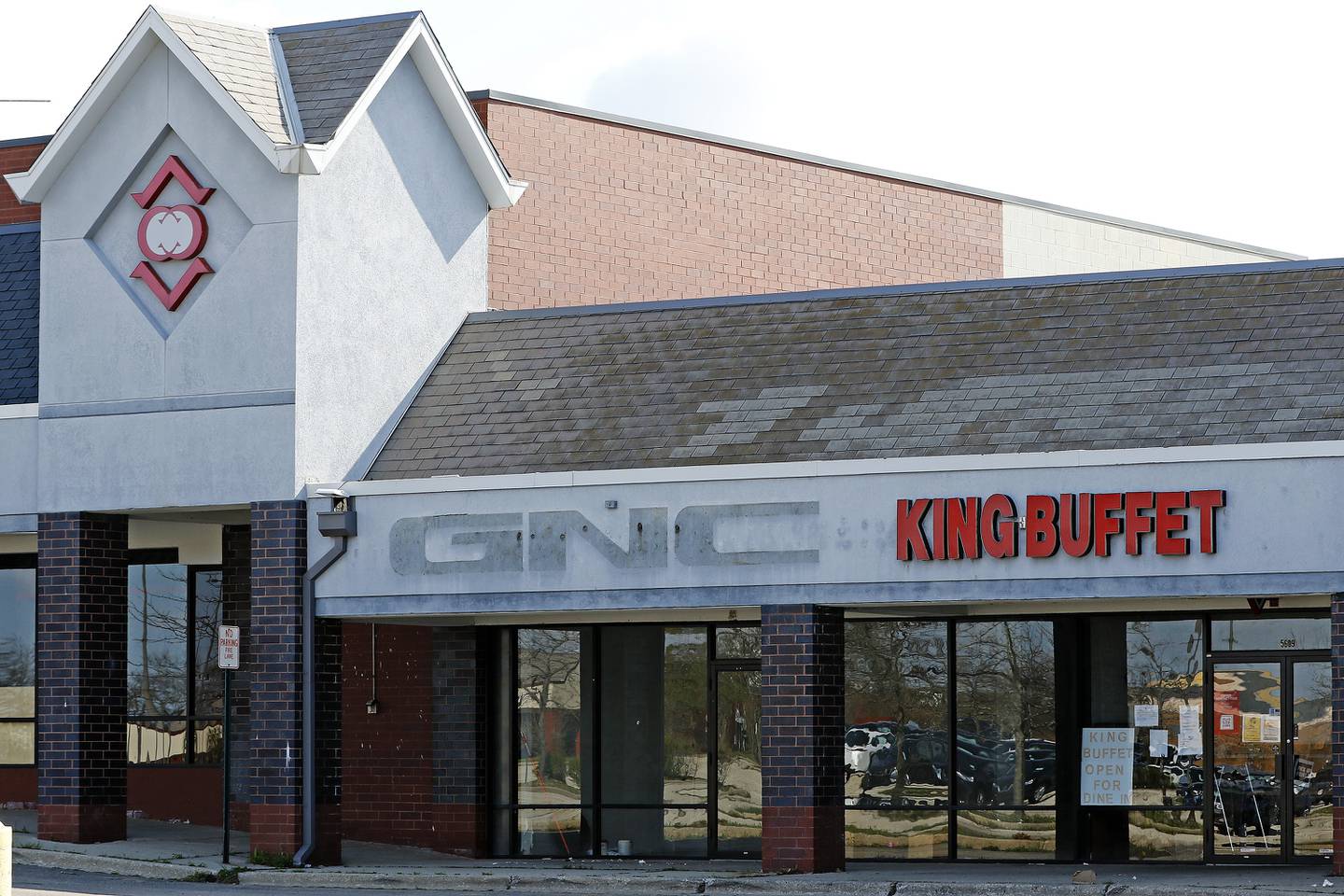 But before the City Council gives its final approval, the development is first up for discussion at the Planning and Zoning Commission meeting May 5.
At the May 5 meeting, commissioners will get a look at the plan and give their perspective. Like the City Council meeting, this one is planned as a discussion meeting, assistant city planner Katie Cowlin said.
"Staff is excited to be working with a development team that is excited about the project and the location," Cowlin said. "They've been great to work with, so we're excited to keep them moving forward through the process, and improve the property and overall improve Crystal Lake."
Looking at Crystal Court shopping center now, it is a "concrete jungle," although this property vacancy isn't unique to Crystal Lake, DeRosa said.
"In any suburban town, you see a lot of this," he said. "Retail is changing, but also it creates opportunity."
The proposed mixed-use space at the Crystal Court shopping center could be something other communities look to when putting their own developments together, DeRosa said.
Crystal Court has significant infrastructure needs, DeRosa said.
"Besides just dealing with existing conditions, there's sewer, there's water, but there's a path forward to deal with all these things," DeRosa said. "A partnership with the city of Crystal Lake is needed to make that vision a reality."
The firm has expressed interest in the creation of a tax-increment financing district at the site, which it would need to apply for along with its zoning applications, Cowlin said.
A TIF district is a tool that municipalities can use to fund incentives, infrastructure projects, and other work aimed at bringing development to a blighted area.
"There will be a full study done to make sure that the project is TIF-eligible," Cowlin said, noting that process will be done at the same time as the zoning approvals. "And then, whatever terms that the developer proposes the city would analyze it, determine if those would be feasible."
This redevelopment of Crystal Court still is in its very early stages, and developers noted that much work still needs to be done.
But council members and the mayor were enthusiastic about the developers' plan during Tuesday's meeting.
"I'm super excited about this," council member Ian Philpot told developers. "I love the idea of having this space used, period. But I also love the concepts that you've been able to come up with."
Council member Brett Hopkins said he loved the outdoor emphasis of the development, such as the planned open green spaces.
"I almost think of it as being a downtown within a residential area, where people can sit and congregate," Hopkins said. "I think, if anything we've learned about [COVID-19], it's that people appreciate now to sit outside. I think that's going to be a trend in the future."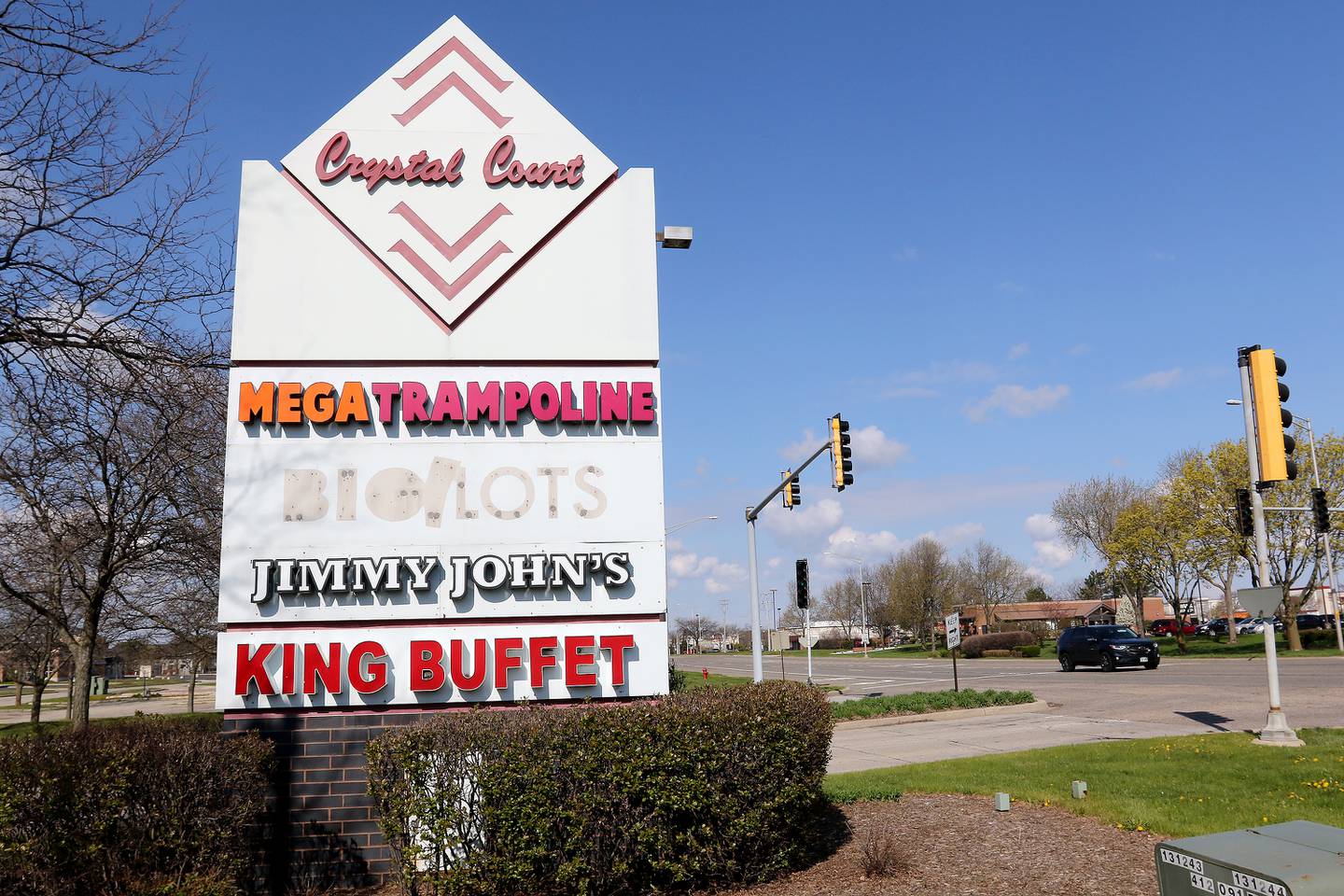 The only thing Hopkins said he wasn't sure about was the potential hotel.
"I think there's probably a more appropriate use for commercial," he said. "Because this is a community, it's for those people that live there, and I'd like to maximize that for amenities for the people that live there or draw people there to shop as well."
Philpot, on the other hand, said he might be OK with a hotel in the space because of its proximity to the Three Oaks Recreation Area, although added that "we're waiting for the market to tell us what's best."
"We've seen enough really large events happen on that property that I think there might be an opportunity for that, so I might be willing to entertain it," Philpot said. "I think the senior living facility might be a better use of that space, but I don't want to dictate what's going to happen, and if a hotel comes up, I would definitely be willing to consider it."
Now that the development received positive feedback from the City Council, city staff and developers can really start to look at the details of the plan and the buildings, and then ultimately, its construction, Cowlin said.
The Crystal Court shopping center is about 30 acres. With a development of this size, a multi-year buildout is anticipated, Cowlin said.
"It's hard to say how many years," she said. "It depends on the market."
The exact timeline of these phases is something that will be figured out during the development review process, Cowlin said.
"That'll be one of the items that will be discussed with the developer, to outline the general phasing of the development, coupling some of the residential with commercial and how long it may take," Cowlin said. "At this level, it was just conceptual. It was really the first step in the process to show just the idea of the site plan."