McHenry Township Assessor Mary Mahady announced Monday she will be seeking the Democratic nomination to run for McHenry County clerk in 2022.
Mahady said she is running on the idea of making sure elections are run smoothly and are accessible to voters, pointing in an interview to issues McHenry County has experienced with its elections.
"We cannot afford to have doubts about the way our elections are conducted and managed, but those doubts have begun to creep into McHenry County's elections," Mahady said in a news release. "I will make sure the ballots are correct, that election judges have the training and tools they need to be successful in their role, and that voting is readily accessible to all eligible voters."
Results from the April 2021 election initially came with errors, which a report found was caused by human error. The results were inaccurate because the ballot printed for the election was different than the file the computer expected to read, according to the report.
Tirio apologized to the McHenry County Board after the election and submitted the report to the Illinois State Board of Elections for feedback on how to prevent the problems from happening again. His report also included suggestions on how to improve the ballot reading process.
There also were issues with the April 2019 election after errors led to inaccurate results of a referendum in Marengo. Tirio also met with State Board of Elections officials afterwards to discuss how to fix the problems in the future.
Predating Tirio, former Clerk Mary McClellan had issues transmitting results in the 2018 election. Results of some races in 2018 were published online incorrectly, leading Republican County Board member Michael Rein to think he had defeated Democratic challenger Carlos Acosta, when in fact Acosta had won.
"Since [Joe Tirio] has been in office, every election we've had issues," Mahady said in a phone call. "If there was an attention to detail, we wouldn't have those problems."
Tirio is running for reelection and posted a campaign kickoff event on his campaign's Facebook page to be held Thursday night in Crystal Lake.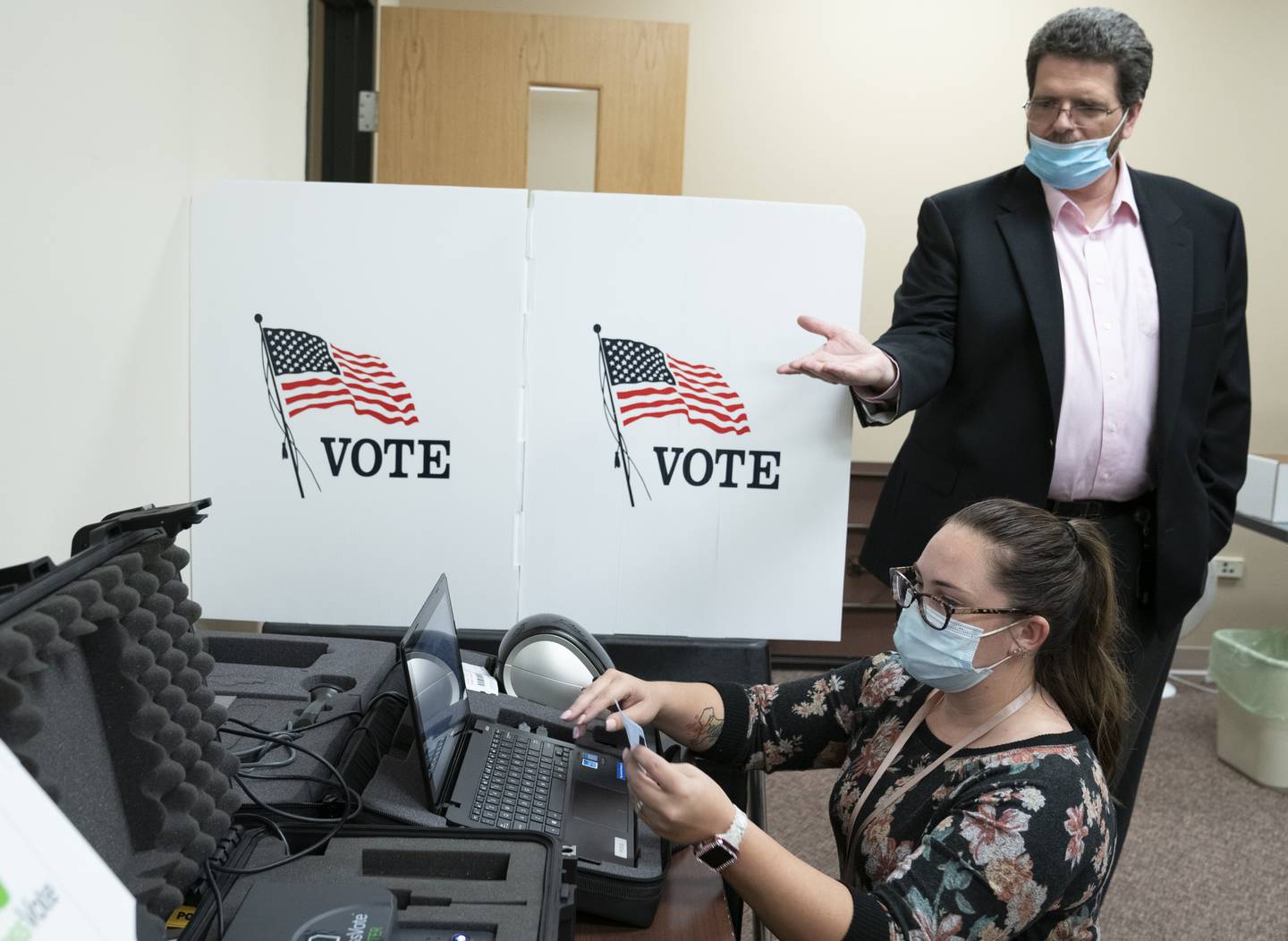 Tirio welcomed Mahady to the race, but said was displeased to hear criticism leveled against him in her campaign announcement.
"I'm disappointed she decided to choose the road of negative campaigning so early in her campaign, and I think the good people of McHenry County will make the right choice," Tirio said.
Mahady, who said skills she gained running the assessor's office would help her successfully run the clerk's office, said mistakes during elections is a sign the clerk's office is making mistakes on other matters it is responsible for.
In McHenry County, both the clerk and recorder's office are together, and Mahady said her experience with the assessor's office on similar subjects that are handled by the recorder makes her qualified for the position.
Tirio said he will be running on his "numerous accomplishments" as clerk, which he said includes improving operations within his office and saving taxpayers money.
Mahady previously ran for the Illinois State Senate in 2018, losing to Republican Senator Craig Wilcox of McHenry. In addition to working as the township assessor, Mahady also served on the McHenry County Board of Review, which handles property tax appeals.
Mahady said the clerk should be someone has good attention to detail.
Mahady also is not worried about new requirements from the state regarding elections that have added additional work and larger budgets to the clerk's office, she said.
"I'm excited about the requirements," she said. "I think the state is making it more accessible for all eligible voters to have access to voting."
After losing the 2018 election to Wilcox, Mahady said she has focused her priorities on fixing issues she sees within the McHenry County community.
"My goal is to fix what I can in by own backyard first," she said. "The things that touch people directly we have to fix."
So far Mahady is running unopposed in the June 2022 primary. She would face the incumbent Tirio, who is a Republican, if she advances past the primary to the November general election.
Tirio succeeded McClellan after defeating Drew Georgi in the November 2018 election, receiving 54.5% of the vote.