Kaylie Quindel's interest in law was piqued at an early age.
Her parents divorced when the Prairie Ridge High School senior was around six or seven, throwing a "curveball" at her and her family.
"It made me want to be there for other families as well," she said.
Recently, Quindel, went through Community High School District 155′s career internship program and was able to learn more about what it might be like to be an attorney by interning at the firm Botto Gilbert Lancaster in Crystal Lake.
It's a chance students didn't really get last year, as the pandemic stalled these in-person internships and turned them virtual.
But this year marks a return to in-person job shadowing opportunities for students.
Students in District 155′s internship program receive several weeks of instruction before participating in on-site job experiences.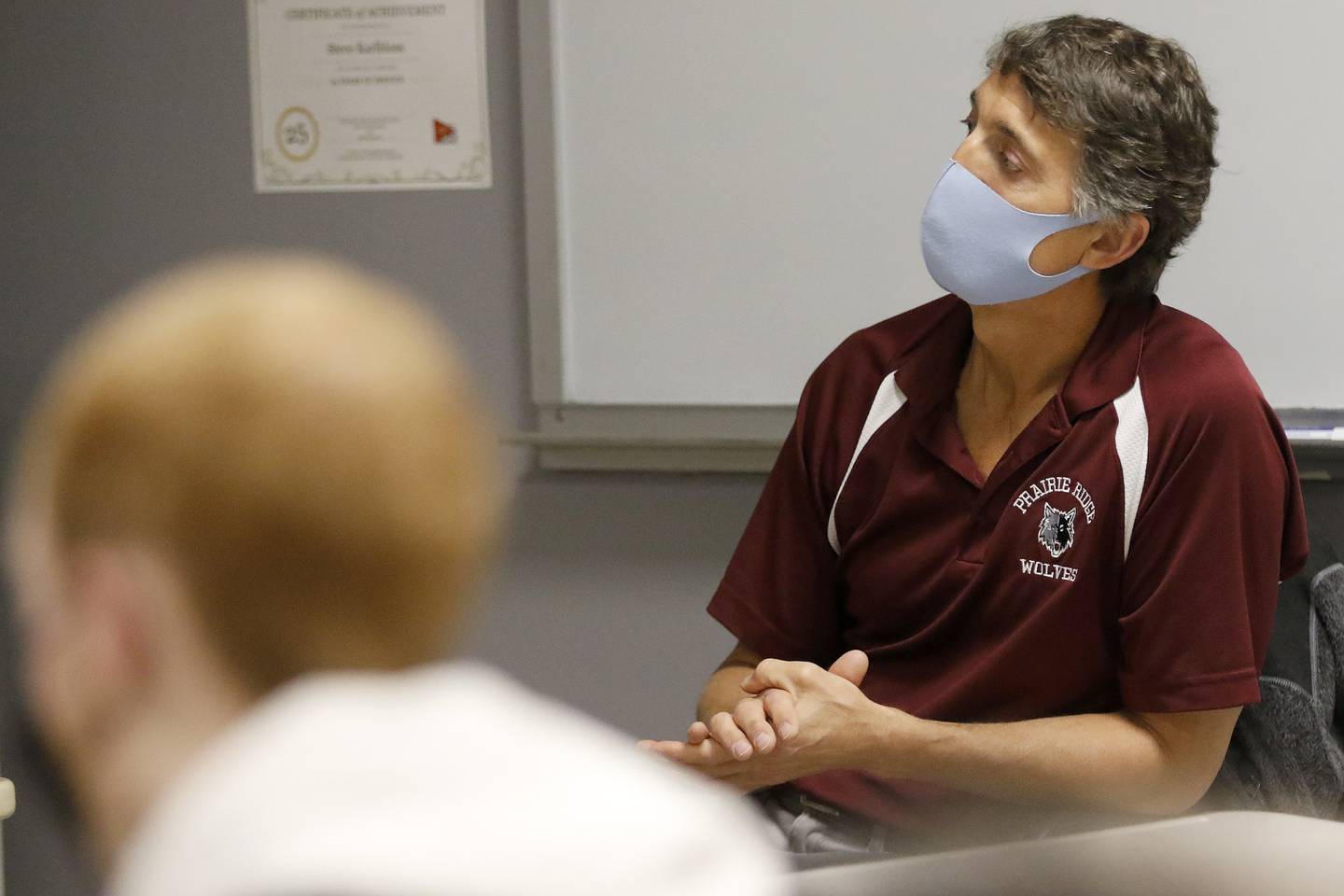 Through the classes, students learn the skills necessary to succeed in the workplace and beyond, said Steve Karlblom, one of the internship coordinators. Karlblom teaches students the in and outs of the job search process, including resumes, cover letters, interviewing and networking, as well as how to succeed at work when they land the job.
"We hope they will develop essential workplace skills, habits and attitudes and gain valuable experiences that are just not available in the high school classroom," Karlblom said. "As a district one of our main goals from our strategic plan is to provide real world authentic experiences for our students, so this is what we're trying to do [through the career internship program]."
During the pandemic, in-person experiences were replaced with virtual ones to avoid spread of the highly infectious novel coronavirus. Using a platform called virtualjobshadow.com, students could watch videos about over 400 careers and peruse salary data and employment outlooks. The district was already familiar with the software, having used it before the pandemic and this year, as a supplement to its on-site job shadow experience.
Pivoting to a virtual system "still worked well" last year, Karlblom said.
"But there's nothing like getting out in the real world and seeing what actually happens in a business," he added.
Being in-person lets the students ask their own question and have real conversations with different people at the businesses and organizations they shadow.
"Oftentimes, just watching the video, they can't get as much as they can when they have the opportunity to interview someone," Karlblom said.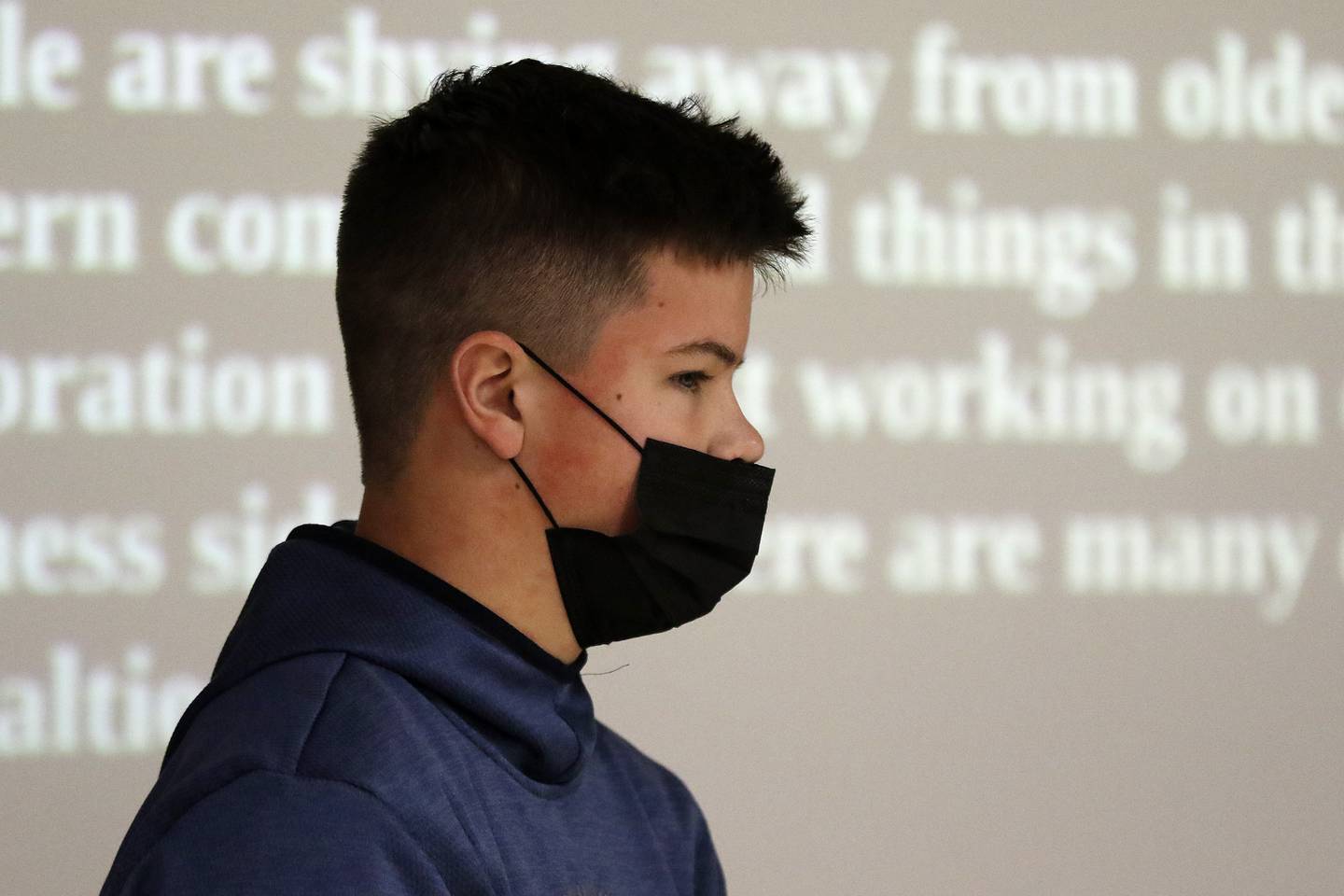 At Botto Gilbert Lancaster, Quindel had a mentor, who explained her daily schedule to her. Quindel learned a little about cases, how to do paperwork, send emails, and how to deal with clients and the courtroom.
Prairie Ridge junior Samantha Harris went to True Colors Hair Studio in Crystal Lake for her job shadow site, where she learned more about the chemistry side to cosmetology.
Talking to someone who owned their own salon was valuable for Harris, who has her own dreams of owning a salon.
"She showed me ... her books and her retail prices, and the fact that there was a business side to it," Harris said.
During his time at Berry Global, senior Sean Hutton saw both the manufacturing and human resources side of the world of plastic packaging products, getting both a tour of the machinery shop and an interview in the human resources department.
Hutton was nervous, at first, reaching out to the company, but when he did, he found them to be really welcoming, he said.
Senior Brianna Baron also got a taste of what it's like in human resources after doing her internship at a human resources firm in Northbrook. She had been looking at "a bunch" of different careers and didn't know what to expect from HR.
"I just went in with an open mind," Baron said.
And now, "I think [human resources] is a possible career that I will consider in the future," Baron said, adding that she is keeping her options open.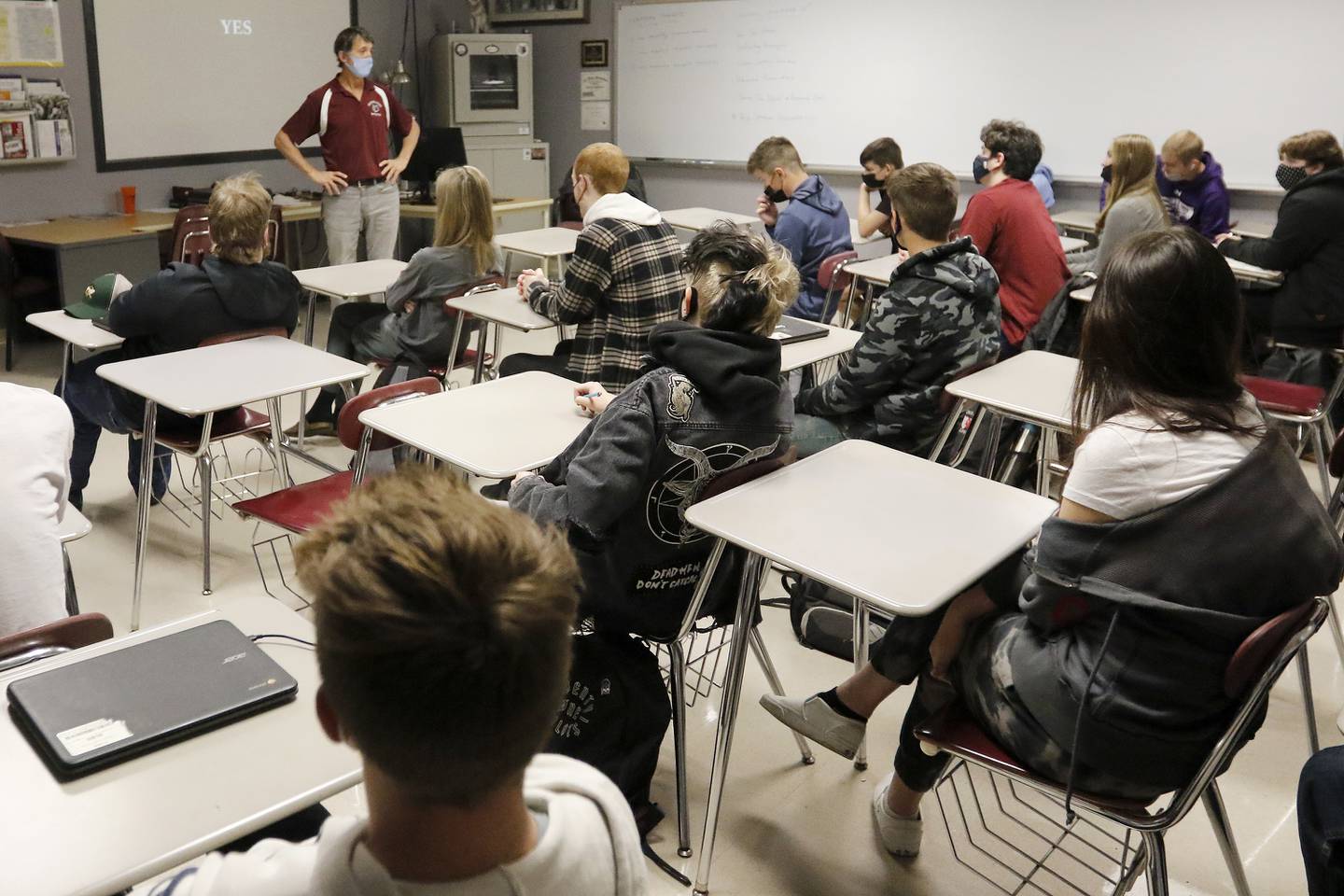 Some students go out to a job shadow site and find they really like what they're doing there, while others don't. Both are valuable experiences, Karlblom said, as students can confirm whether a certain career path is one they actually want to go on.
"It's great anytime we can get kids out in the community interacting with adults asking questions and witnessing day-to-day activities on a job they're curious about," Karlblom said.
Colin McAllister and his dad work on cars together, and he already works at a restoration shop, so he was well-prepared to job shadow at Studio Hot Rods in Richmond.
A self-proclaimed "car guy," Mcallister said he was surprised at just how much money is in this industry.
"I walked in and was shocked," Mcallister said. "Some of the cars I saw ... are million dollar cars."
Senior Alex Tucker said he saw plenty of expensive – and heavy – equipment when he went to OTTO Engineering in Carpentersville.
"A few pieces of machinery weighed several hundred tons, which was pretty crazy to think," Tucker said.
Some students, through the program, gained a deeper appreciation for various careers.
Junior Mia Melchert shadowed her former teachers at Husmann Elementary School in Crystal Lake. She watched as they taught the children math and reading, but also how they kept their cool when kids would act up, and learned how to deal with those behaviors.
"It was really cool to go back into the school and see how things have changed," Melchert said.
Through the program, Melchert said she was able to see how much went on behind the scenes in a classroom.
"It's not just teaching. There's so much more to it than just that," she said.