The village of Lake in the Hills has launched master planning efforts for Larsen Park and is seeking input from the community.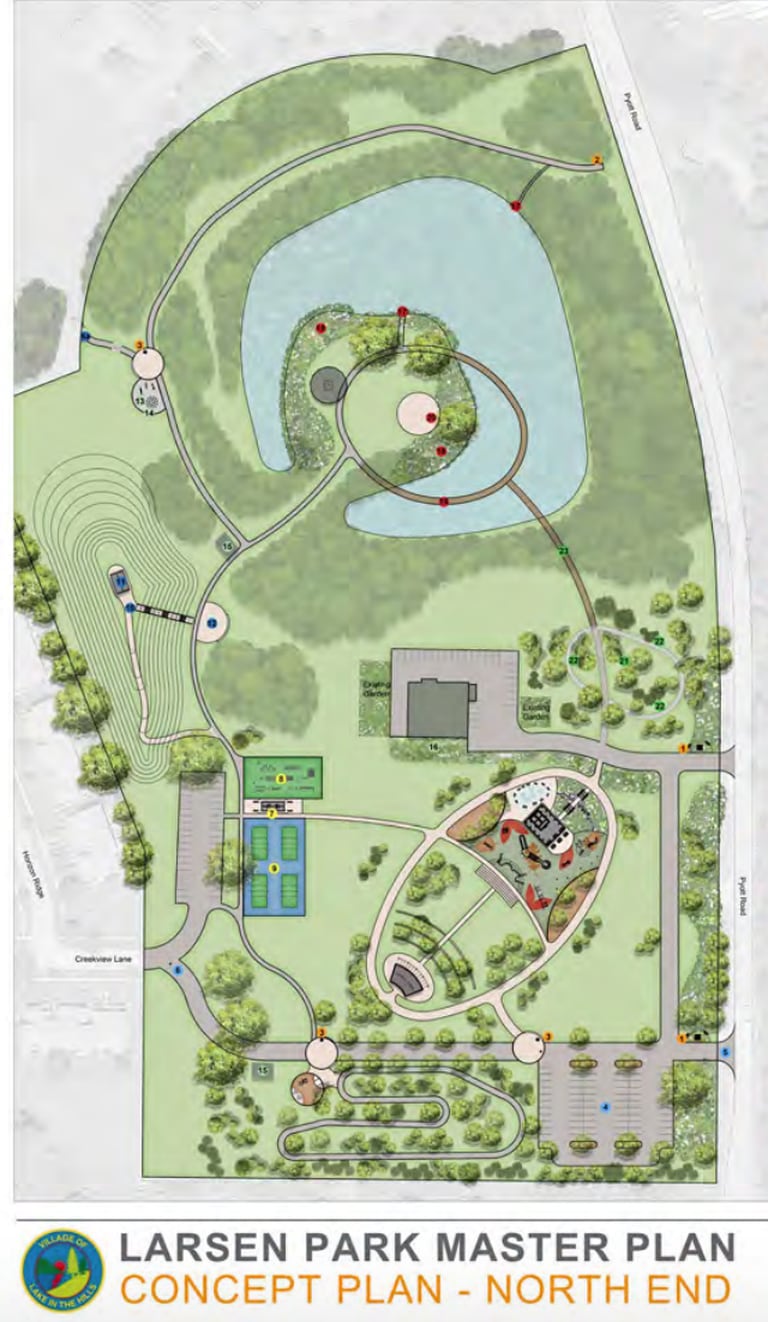 During the April 6 Parks and Recreation Board meeting, Upland Design presented a concept design for Larsen Park to the board.
The concept design is the starting point in the planning process, highlighting possible amenities that could fit within the park space. The purpose of the meeting was to propose various equipment, uses, programs and recreation opportunities that could potentially be provided at Larsen Park while soliciting community feedback to incorporate as plans are refined and redeveloped.
Among the amenities discussed were additional parking; a central core area with a garden, music discovery path and vine tunnel; a community shelter with a four-unit restroom building and picnic tables; a new playground, splash pad, teen activity center, sled hill, trail activities, island play area, arboretum and an amphitheater, according to the presentation.
Information regarding the concept design and a copy of the survey is available on the village's website at lith.org.
The survey takes about 10 minutes to complete and will close on Sunday, May 21. Survey respondents will also have the ability to opt-in for future communications regarding the park project.