A week ago, 64-year-old Angelo Pleotis was minding his own business, taking a shower in his Crystal Lake home. He was on the verge of retirement and preparing to walk his daughter down the aisle in the coming weeks.
Then, his life was forever altered when an SUV barreled into his home, leaving it a mangled wreck and leaving Pleotis and his family uncertain if he will ever walk again.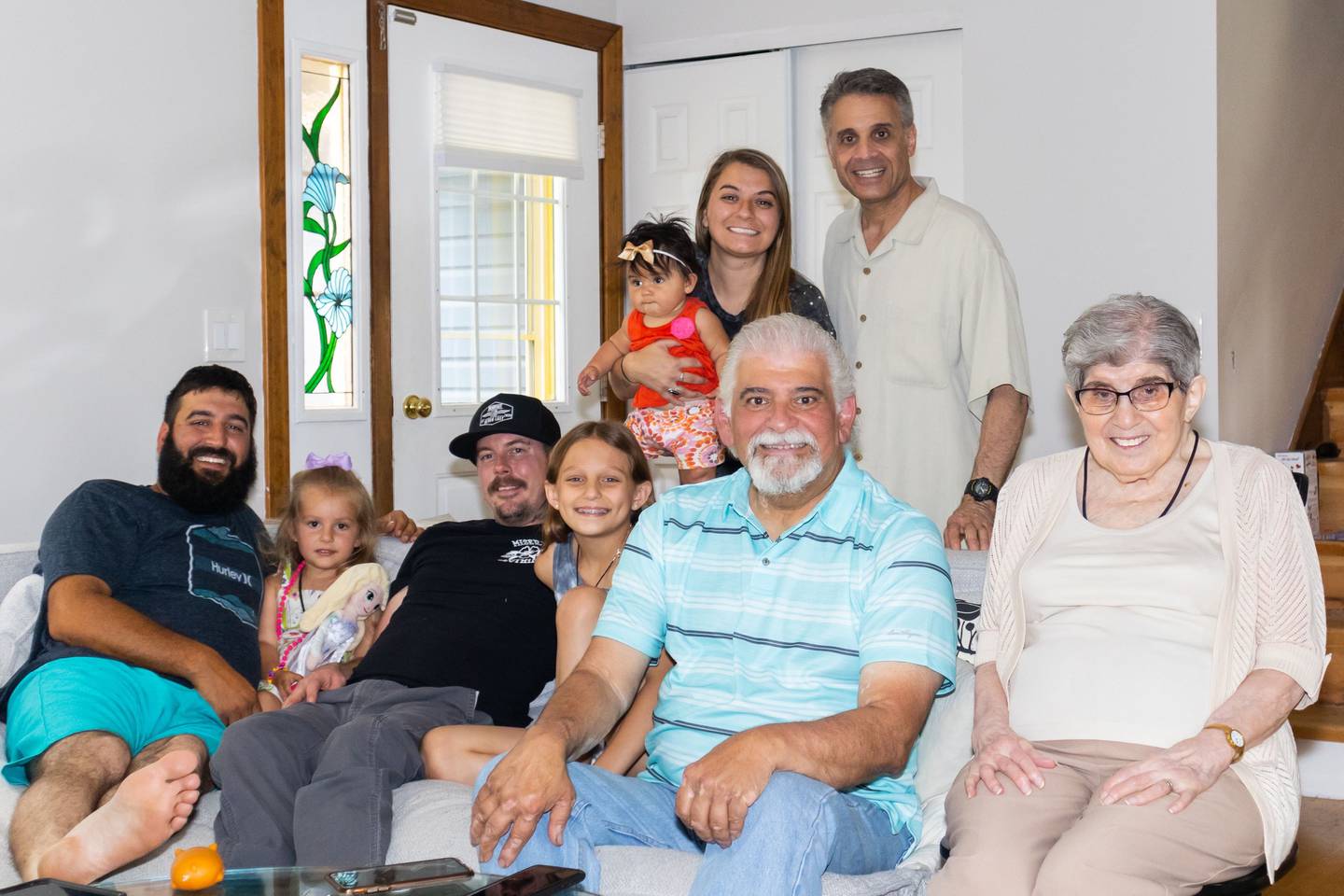 "He has an incredibly tough road ahead of him," his brother, Lou Pleotis, who lived with him in the Crystal Lake home, said during a phone interview Wednesday night. "His life has changed forever: emotionally, financially. But it's important he can live as comfortable and happy a life as he possibly can going forward."
The crash happened last Wednesday night, July 27. Pleotis' home is near the intersection of Ballard and Briarwood roads in Crystal Lake. Authorities have released limited details about the crash and the driver who caused it.
Pleotis was awake but still in the ICU as of Wednesday afternoon, said attorney Bradley Pollock, who is representing the family.
Pleotis suffered collapsed lungs, broken ribs, head trauma, lacerations and two spinal fracture/dislocations that have caused paralysis, his daughter, Alyssa, said on a GoFundMe page set up on his behalf.
Angelo has two sons, two daughters and three granddaughters. One of his daughters, Katie, is due to be married this month, and Angelo was supposed to walk her down the aisle, Alyssa said in the GoFundMe post.
"It's really tragic," Pollock said. "There will be permanent lasting effects from the crash."
Lou Pleotis said he was working the night of the crash and heard about it from a neighbor. He said he didn't initially understand why his brother wasn't answering his calls.
"I'm not thinking a car hit my brother in his house," Lou said. "But after getting no answer from him, and my neighbor's telling me 'he's in the house.' I put two and two together and my heart sank."
Both Lou and Angelo have been displaced; many of their belongings still were strewn on the lawn Wednesday afternoon. But Lou, who has been promised an apartment close to his mother, at least temporarily, by a facility manager in Crystal Lake, said he isn't worried about himself at the moment. Instead, he said his brother needs all the community support he can get.
Angelo's son Phillip Pleotis said that while news of the injury was devastating, his father was able to speak with family members and was "in as high spirits as he could be" given the situation.
While in the hospital, Angelo also has given Katie and her fiancee, Nikko, his blessing to go ahead with the marriage, although he most likely won't be there, Phillip said.
"He has a big heart," Phillip said. "He'll go out of his way to help everybody. He's being a great father to this family, just trying to remain strong."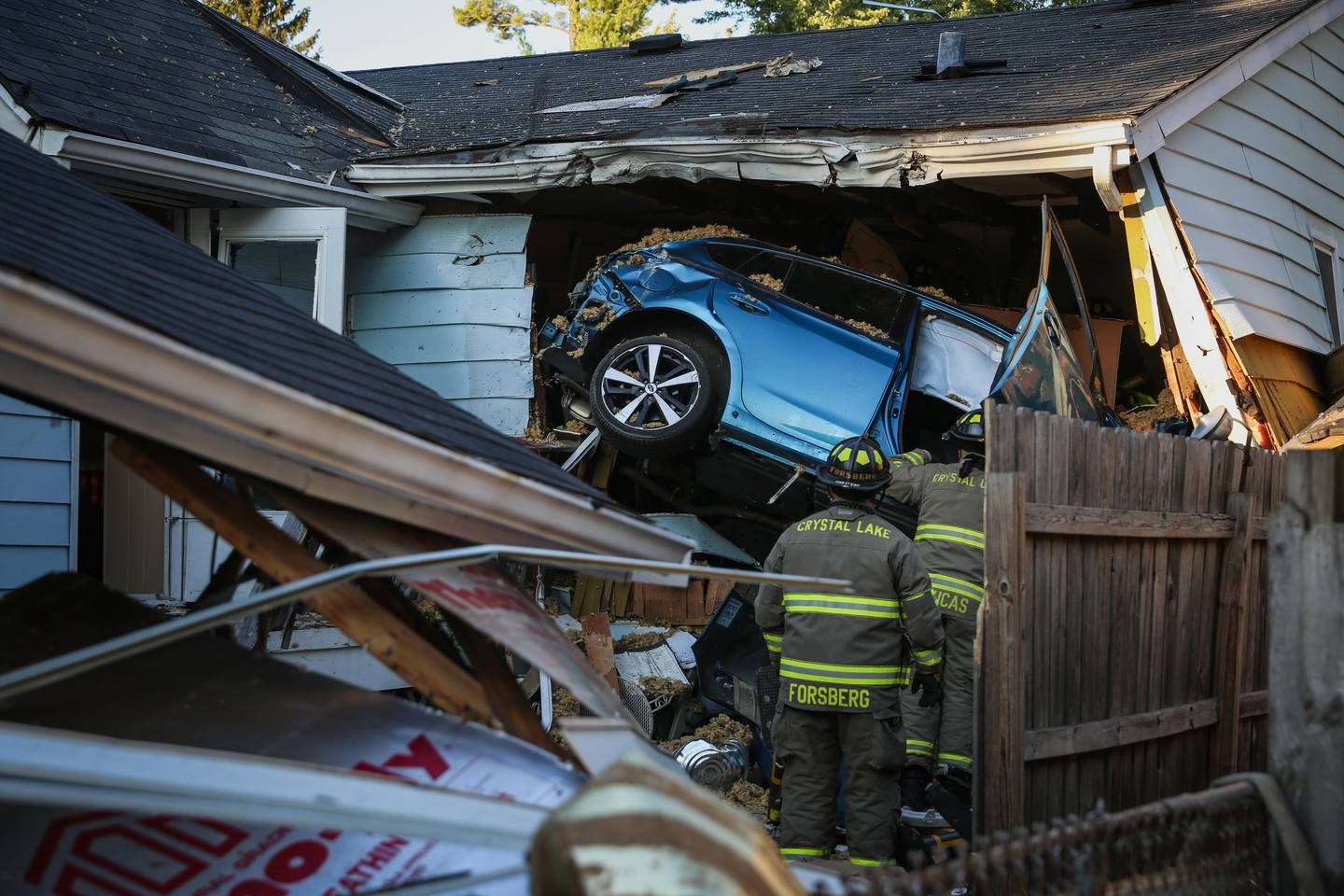 Angelo's favorite pastimes – activities now in doubt for him moving forward – include camping, fishing and ski-jumping at Norgi Ski Jump in Fox River Grove, Phillip said.
Pollock, whose firm – Taxman, Pollock, Murray and Bekkerman, LLC – focuses on wrongful death or injury to individuals or families, said he's conducting an independent investigation into the crash and who is responsible for Pleotis' injuries.
Pollock said it was premature to comment on the possible causes of the crash, but said that "if we believe there is fault we will pursue a lawsuit to get justice for the family." Pollock said that a lawsuit was "anticipated and imminent."
As of Wednesday afternoon, the Crystal Lake Police Department had not issued an update on the driver of the vehicle, who also was hospitalized after the crash.
The GoFundMe set up by Pleotis' daughter had raised just more than $75,000 as of Wednesday evening.
While Pollock indicated there would be "significant" costs for Pleotis' rehabilitation and care moving forward, he said the Crystal Lake community's response has been "overwhelming" and praised the support the family had received.
As for when Angelo might be able to leave the hospital, or begin rehabilitation, Phillip said it was still too early to determine.
The company where Angelo works, Century Mold in Elk Grove Village, also has continued to support him at this time, the family said.
"I can't tell you how many people have been so generous and forthcoming, with support, with aid," Lou said. "It's incredible and we are so grateful."