Crystal Lake South welcomed back top scorer Kree Nunnally last week after the junior missed nine full games because of a concussion.
South (3-13) struggled without their top offensive threat, scoring less than 20 points a game and going 1-8 from Dec. 3 to Dec. 21. The Gators also were missing other key players during the stretch, which meant using many different lineups and trying new things.
"This is our 16th game, and we've been hit with tons of injuries and illness," South coach Mark Mucha said after the Gators played McHenry on Wednesday. "In 16 games, I think we've had 10 different lineups and kids playing in positions and spots they're not used to.
"It's been tough finding any consistency game to game. ... We've had to kind of make it up on the go."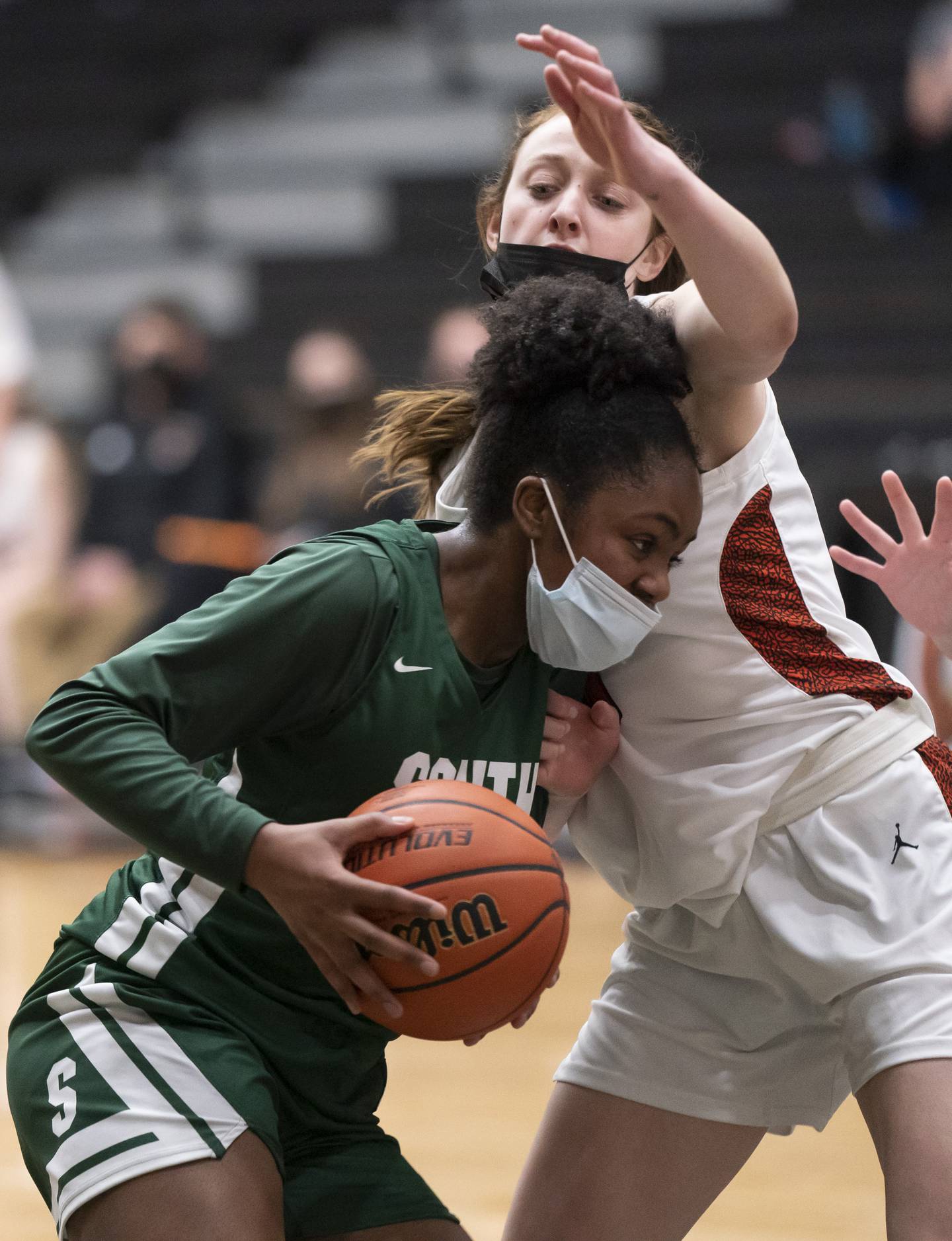 In Nunnally's first game back last week, a 40-37 loss to Cary-Grove, she posted 14 second-half points after getting in limited time in practice leading up to the game. On Tuesday, she tallied a game-high 18 points in a 51-33 loss to McHenry, along with 11 rebounds and four assists.
Mucha hopes to see more improvement and consistency throughout the second half of the season. In Tuesday's loss to McHenry, the Gators played exceptionally well in the second quarter, outscoring the Warriors, 18-4, but they struggled to get much going in the other three quarters.
"This season has been one step forward and two steps back, just constant ups and downs," Mucha said. "We need to focus on the little things. It's been a crazy year for us. I just hope that we see more of those little things strung together with a little bit more consistency."
Playing without Nunnally for so long encouraged other players to step up, Mucha said.
"You hate to see that happen to your best player, but I think it helped the other kids find themselves a bit," Mucha said. "They were relying so much on her at the beginning, and it made kids get out of their comfort zones a bit and improve as basketball players.
"We're still trying to gel as a team and really get this thing going."
Madsen sets new career high: Johnsburg senior guard Macy Madsen scored a career-high 34 points in Monday's 55-32 nonconference win against Lakes. Madsen, who is averaging 17.6 points a game, had 20 of her 34 points after halftime. She nailed six 3s in the win, with at least one in each quarter.
Madsen has now recorded the two highest single-game point totals among area players. She previously set a career high with 32 points in a win over Marian Central at Johnsburg's Thanksgiving Tournament. Her 34 points is tied for the sixth most in Skyhawks' history. Sue Dehn is the all-time leader with 47 points set in 1982.
Area's best: Entering Monday, Prairie Ridge senior guard Karsen Karlblom leads area players with 390 points in 18 games, or a 21.7 average. Madsen is second in the area at 17.6 points a game, followed by Jacobs' Mackenzie Leahy (16.3), South's Nunnally (15.3) and Burlington Central's Taylor Charles (13.3).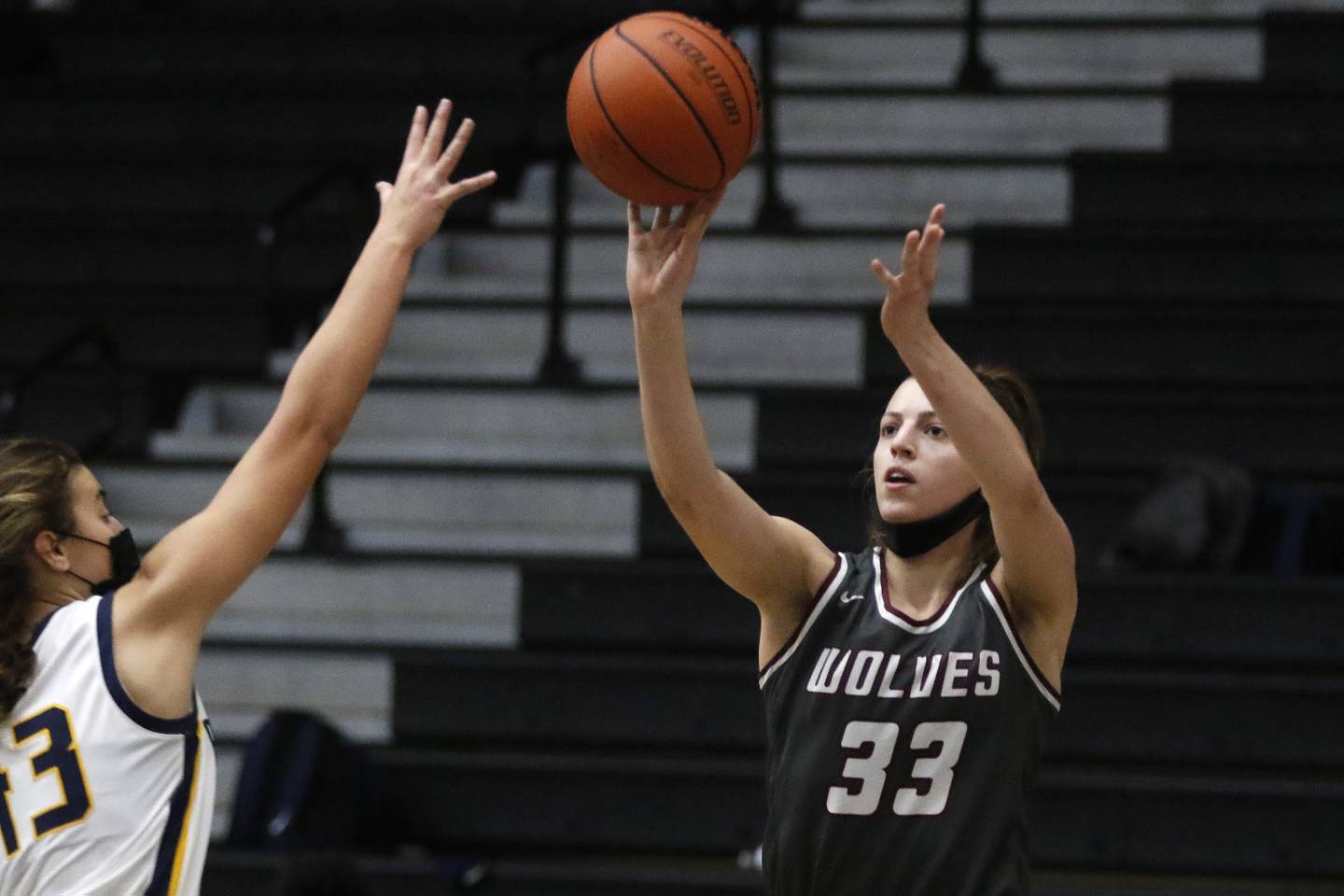 Karlblom also leads the area with 55 3s, while she is third in free-throw percentage (75.5%). Charles is the area's top rebounder at 12 rebounds a game. McHenry's Alyssa Franklin (10.8), Huntley's Jori Heard (10.3), Nunnally (9.2) and Richmond-Burton's Joy Holian (8.4) are next on that list.
[ Girls basketball: Northwest Herald area statistical leaders ]
Madsen and Woodstock North's Lacey Schaffter trail only Kalrblom with 39 3s. Marengo's Bella Frohling is fourth with 36 3s, and Burlington's Rylie DuVal is fifth with 31.
Running the show: Crystal Lake Central sophomore Katie Hamill got valuable minutes during the COVID-19-shortened spring season and, this season, the point guard has been a big reason why the Tigers (13-7, 5-2 FVC) are off to one of their best starts in some time.
Central played only five games last spring, going 4-1, while the year before it struggled to a 5-25 record with only two FVC victories. Hamill, who averaged 8.5 points and six rebounds a game as a freshman, has been one of the area's top defenders and can create instant offense with her quick hands and feet.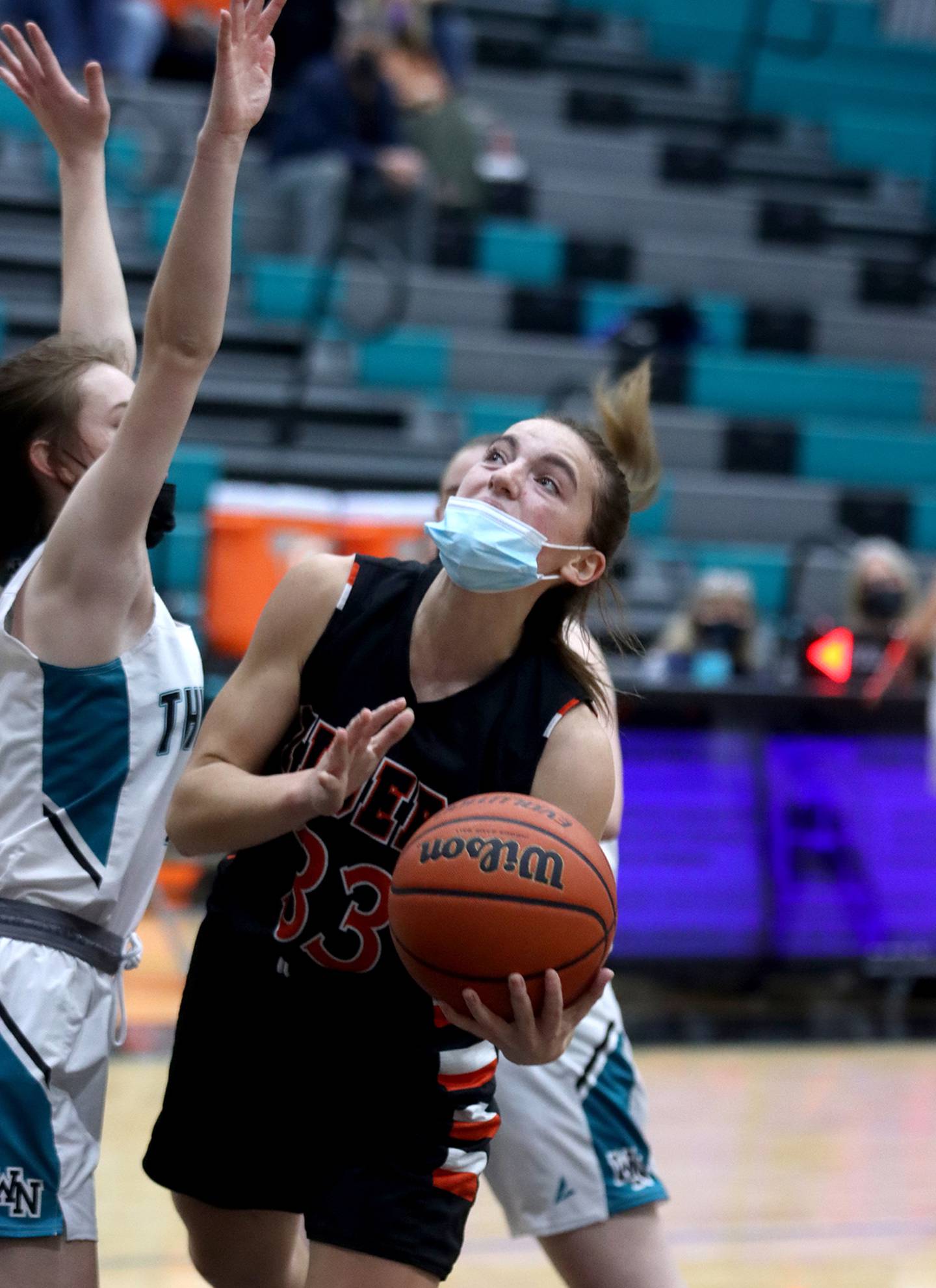 Central coach Derek Crabill has seen Hamill become more of a factor on offense this season.
"There are times where she will look to distribute first and shoot second, and she's learning that there are times where she can be selfish," Crabill said. "I thought she showed some good moments tonight [against Prairie Ridge] to try to be selfish, while still being that facilitator who is going to look to try to get everyone involved.
"She's got the ability to score from the point guard spot. For a sophomore learning how to balance those two things is difficult, but she's doing a good job with it."