At 6-foot-3 and 259 pounds, Dan Gilroy looks the part of a college football defensive end.
The Cary-Grove graduate and North Central College senior doesn't just use his brute strength and pass rush skills to get to the quarterback, however.
"I've really started to learn that football is just as much your brain as it is your muscles," Gilroy said. "That slows the game down a whole lot."
On Monday, Gilroy was named a second-team preseason All-American defensive end by D3Football.com.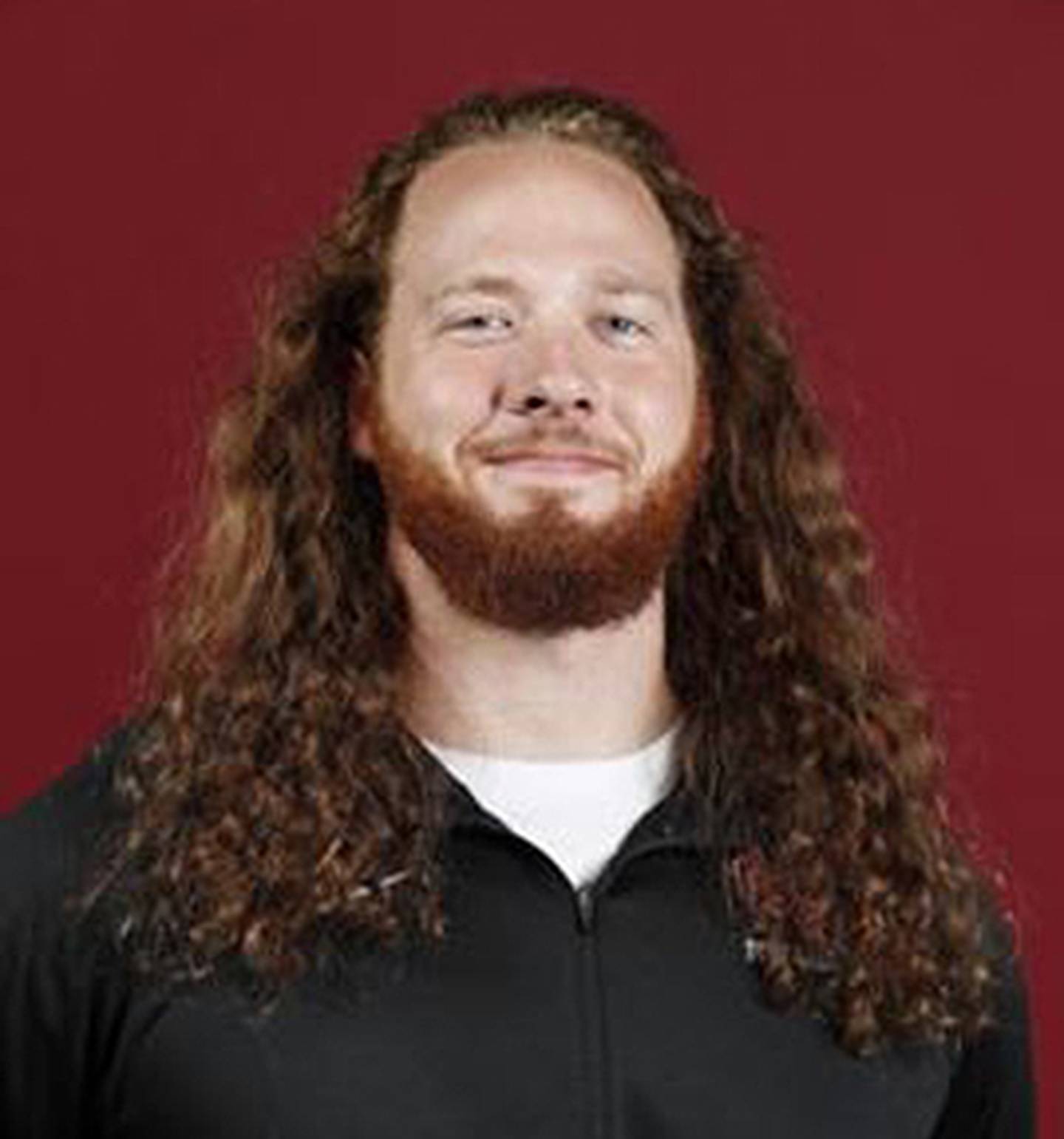 Over the past two seasons, including North Central's 2019 national championship campaign, Gilroy has piled up 27.5 tackles for loss and 14.5 sacks. His 8.5 sacks and 15.5 TFLs last fall – when the Cardinals lost to Mary-Hardin Baylor in the national title game – both ranked third in the College Conference of Illinois and Wisconsin.
Gilroy, a fifth-year player, credits his advanced knowledge of the game to his output on the field.
"Coming in as a freshman, I had no emphasis on pass rushing in my game," he said. "I was just trying to do my job so I could stay on the field. The last two years – and especially this past season – I've been able to study more and increase my football IQ."
Gilroy said two specific pieces of information, an opponent's formations and offensive line protection tendencies, have been the most valuable.
"That's helped my game more than anything," he said. "Going through pass rush techniques is important, but if you can know what plays they're running and what slide protection they are doing before the ball is snapped, then you've got a step up [in knowledge]."
After going 13-1 last season, the Cardinals are ranked No. 2 in the preseason D3Football.com Top 25. They kick off the season Sept. 10 at Wabash College in Crawfordsville, Indiana.
For Gilroy, deciding to come back for a fifth year was driven by the goal of getting back to a third consecutive national title game, known in D-III as the Stagg Bowl. This year's title game is planned for Dec. 16 at Navy Marine Corps Stadium in Annapolis, Maryland.
"The only thing I'm concerned about is trying to make it to Annapolis in Maryland," Gilroy said. "I decided to come back to hopefully let the young guys experience what I was able to experience back in 2019."
During his career, Gilroy has played in 12 playoff games, which is nearly a full season of postseason play.
"I can tell you my knees are feeling those 12 extra games," he joked. "It's been an awesome experience. Being in high-stakes games is what you always dream of. It's something I don't take for granted."
Playing a fifth year might not be all of the football Gilroy has left, however.
During the spring, he said, NFL scouts from the Bears and Minnesota Vikings visited North Central to check out Gilroy and a few other teammates. The same scouts are planning to return during the fall.
"I'd be willing to keep that door open if I got an opportunity to keep playing," he said. "When they came out in the spring, it kind of opened my eyes.
"Why not push myself to be the best football player I can be?" Gilroy said. "If I'm this close, I might as well go all in and give it everything."
Getzelman heads west: Prairie Ridge grad Jordan Getzelman, who spent last season as an assistant baseball coach at Middle Tennessee State, has moved west to continue his career.
Getzelman recently was hired as an assistant coach at the University of Nevada under the school's new head coach, Jake McKinley.
As a college player, Getzelman spent his final season at California's Menlo College, where McKinley was the head coach. After college, Getzelman has worked in the Milwaukee Brewers' organization, at Dallas Baptist University and William Jessup College.
Middle Tennessee's offense batted .275 under Getzelman for its best team average since 2018.
• Barry Bottino writes about local college athletes for the Northwest Herald. Write to him at barryoncampus@hotmail.com and follow @BarryOnCampus on Twitter.