Walking into Antigua Mexican Brunch and Grill in Algonquin is a "wow" moment.
The beautiful tiles, the amazing murals and a chandelier tell you that you're not in your traditional Mexican restaurant.
And then you try the food, and it's another "wow" moment.
It's no wonder that Antigua owner Luis Rodriguez is on track to add a third location – as soon as this fall – to Huntley, building on this location, opened in June 2022, and its original location in Crystal Lake, which launched in 2018.
[ Antigua Mexican Grill coming to Huntley ]
The food at Antigua Mexican Brunch and Grill is based on original recipes handed down to Rodriguez from his mother and grandmother, the restaurant group has said, noting on its website that the word "Antigua" is a Castilian term that means "old" or "ancient." They picked the name, according to the website, because their cuisine is crafted from ancient recipes.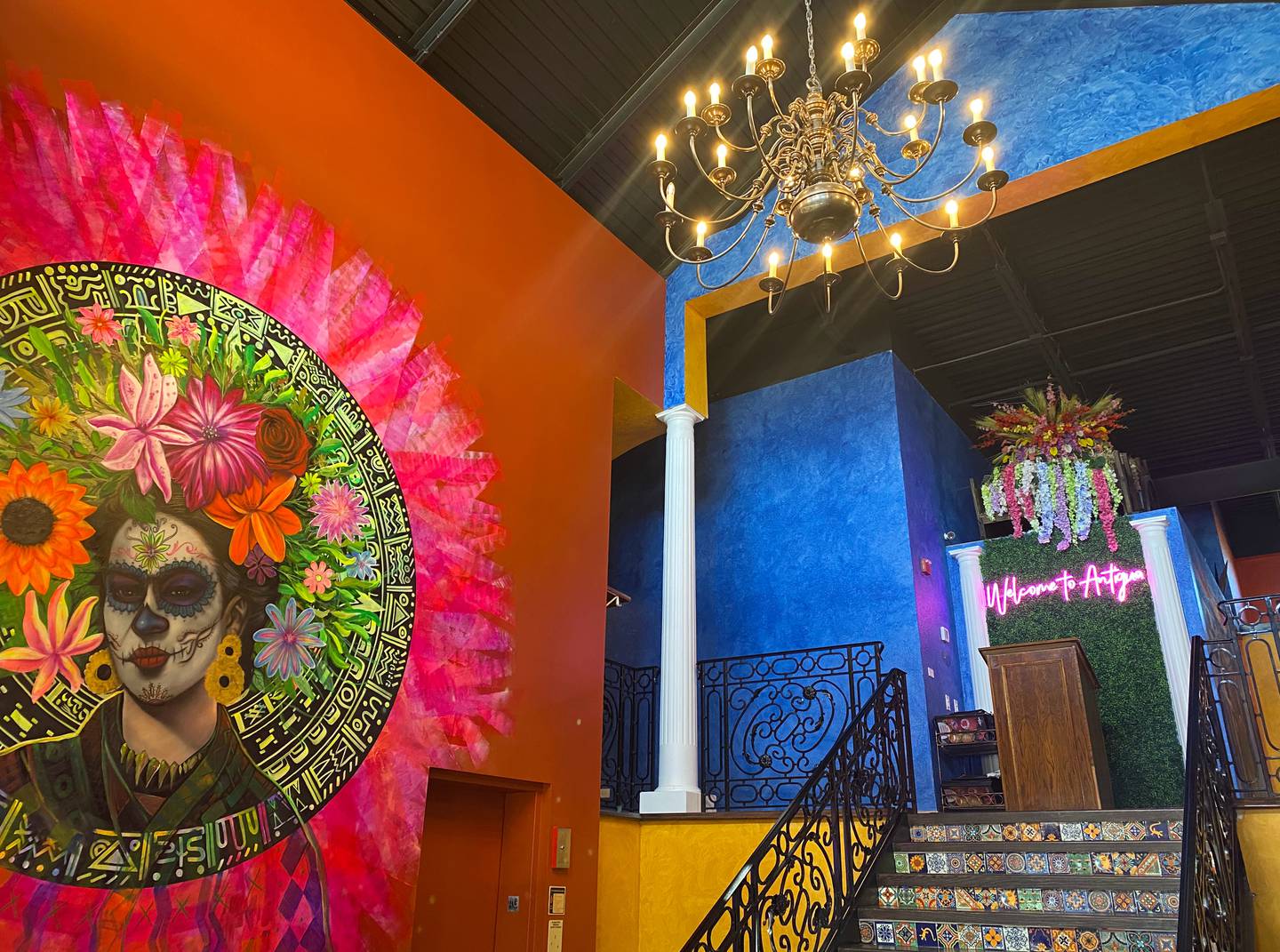 We were greeted on a recent Sunday afternoon with great service and homemade chips with two types of salsa.
We added an order of ceviche – shrimp marinated in lime juice, mixed with pico de gallo and served with the house chips – for $16.99. It was bright and fresh tasting, a must for ceviche, and generous with its avocado on top.
Other appetizer choices included nachos with refried beans, cheese, lettuce, tomato, sour cream, jalapeño peppers and guacamole with your choice of meat or veggies ($13.99); another nacho selection with mozzarella cheese, pico de gallo and poblano peppers with other fixings ($15.99); and panuchos, three slowly toasted tortillas stacked with refried beans, cochinita pulled pork and pickled red onion ($12.99).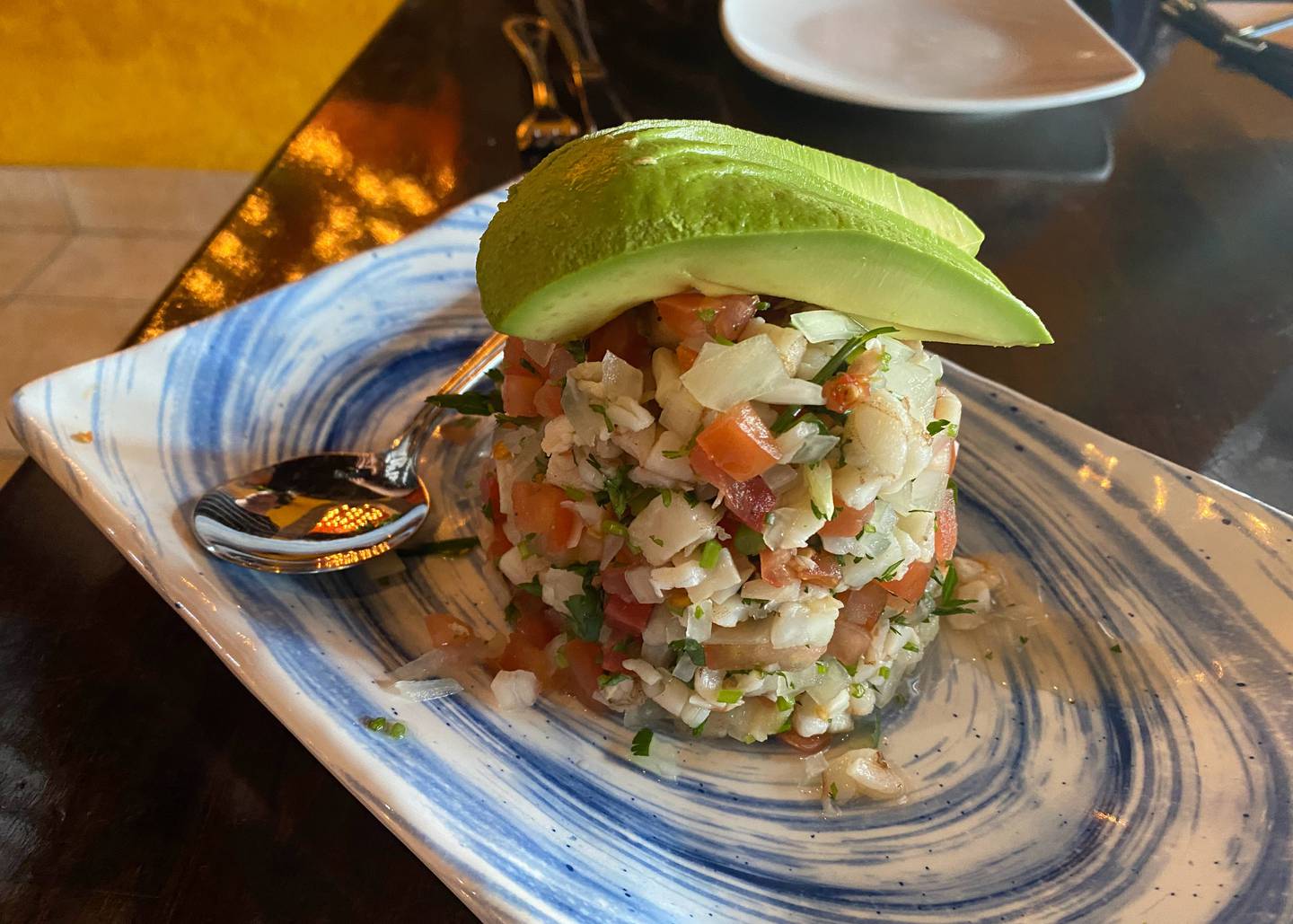 For the entree, I ordered the cochinita pibil, Yucatan-style pulled pork topped with habanero-accented purple onion, served with rice and beans and your choice of corn or flour tortillas.
It was delicious – the meat tender and flavorful. The nuanced sauce was sweet and savory, with some heat from the habanero onion.
One of my favorite things was the edible shell the beans were served in – a clever way to keep them from mixing with everything.
My fellow diner said it even made him want to eat the beans, something he doesn't typically do.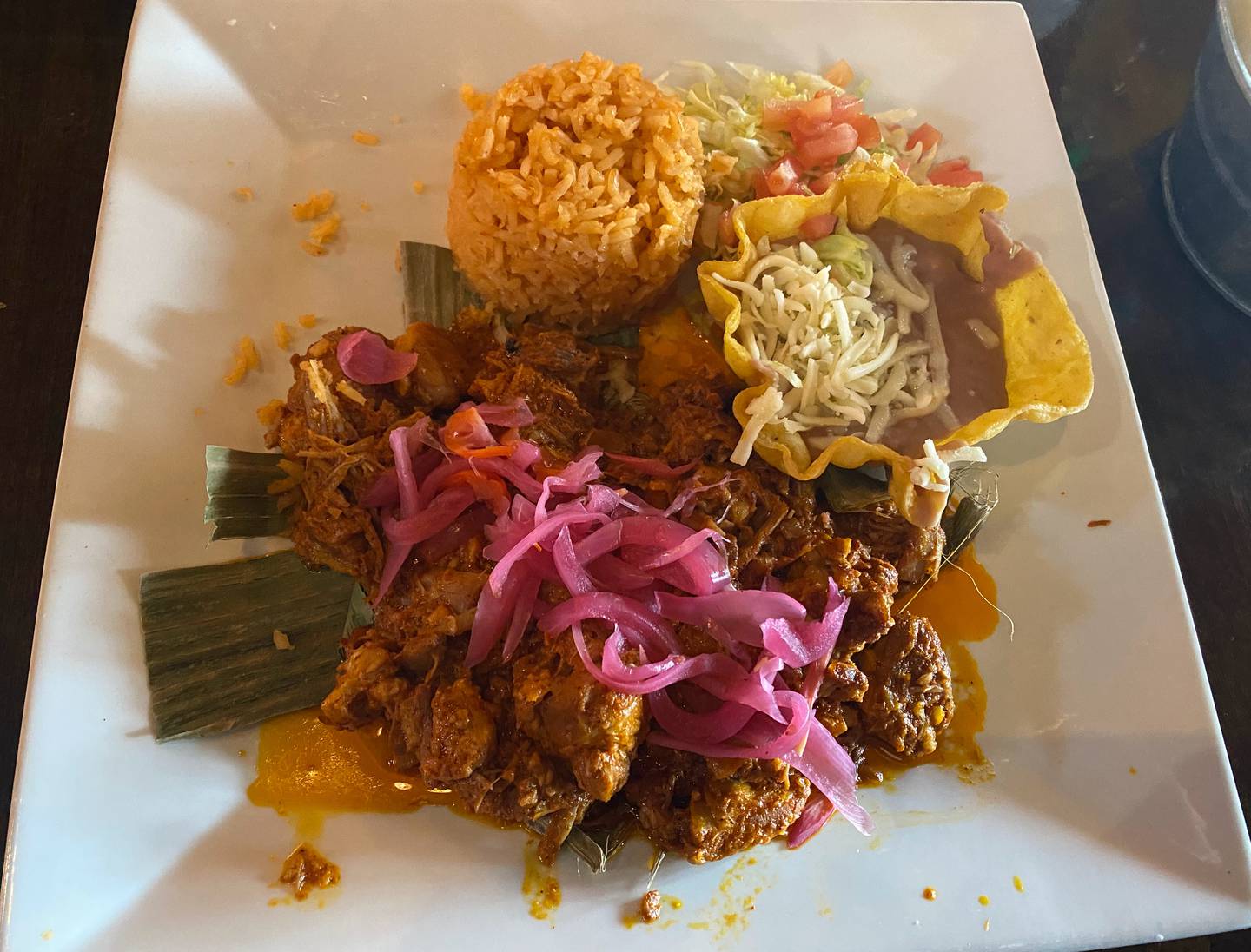 For his entree, my companion ordered chimichanga with steak ($16.99), accompanied by rice and beans.
A deep-fried burrito filled with cheese and a choice of meat and topped with cheese and bufa sauce, it was "satisfying and delectable," my fellow diner said. We took home leftovers of both dishes.
Both meals are emblematic of Antigua's approach, lots of classic foods, but with their own twist.
The selection of tacos includes the Verde ($16.99), three chile rellenos tacos with souffle-battered, cheese-stuffed poblano peppers, and the Lomo Taco dinner ($15.99), three thin-cut rib-eye tacos served with guacamole, grilled onion and jalapeño.
The tortas include the Hawaiana ($12.99), breaded steak, ham, pineapple, melted cheese, beans, onion, tomato, guacamole and chipotle mayo, and the Chilanga ($12.99) with rib-eye, ham, melted cheese, beans, onion, tomato, guacamole and chipotle mayo.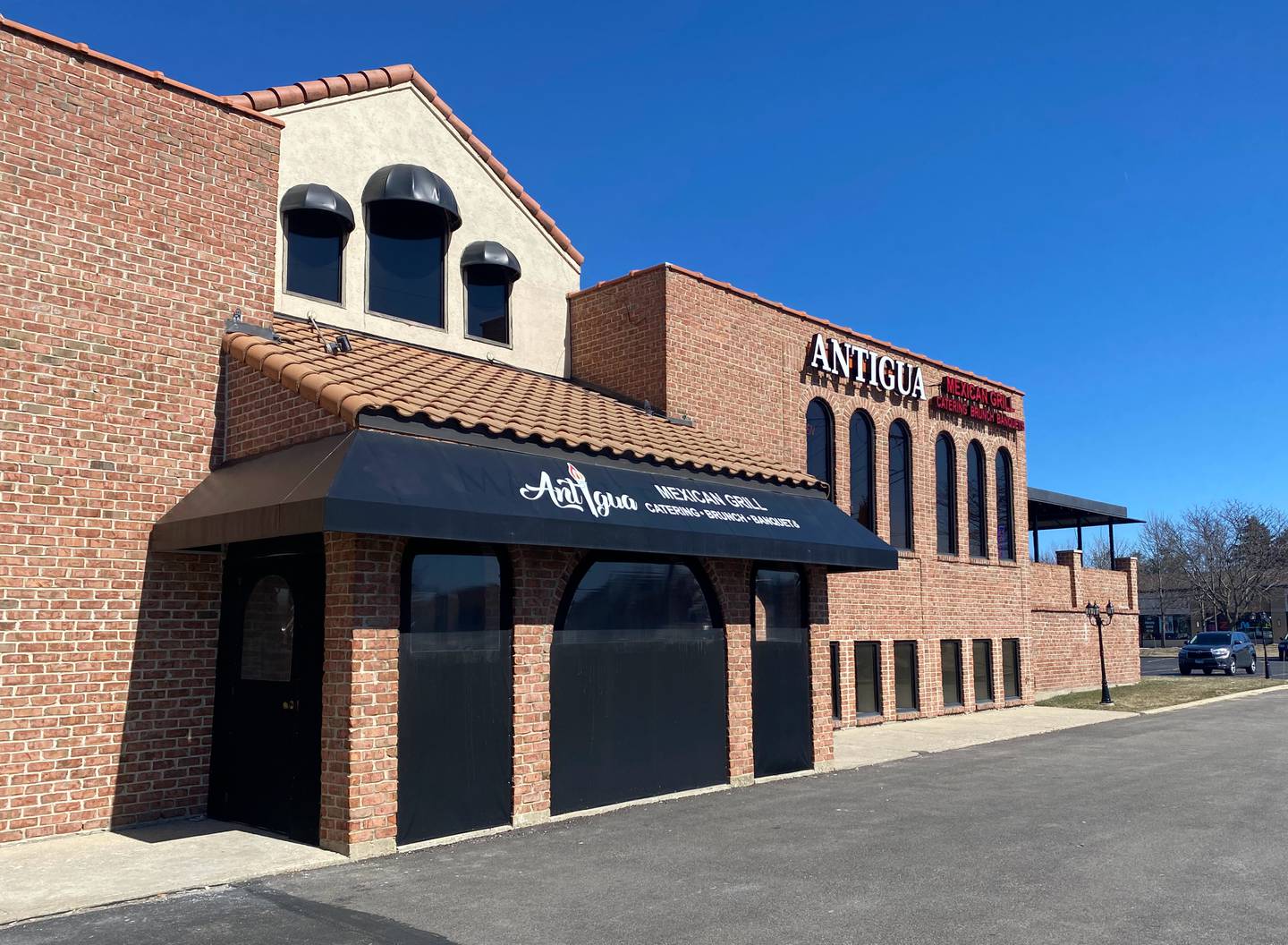 Antigua Mexican Brunch and Grill is definitely worth a visit – or several. I certainly plan on returning when the rooftop deck opens to try out the brunch menu.
• The Mystery Diner is an employee at the Northwest Herald. The diner's identity is not revealed to the restaurant staff before or during the meal. If the Mystery Diner cannot recommend the establishment, we will not publish a review.
Seeking reader suggestions: We welcome readers to share their recommendations of places they would like the Mystery Diner to visit. Email ideas to tips@nwherald.com.
IF YOU GO
• WHAT: Antigua Mexican Brunch and Grill
• WHERE: 2160 Lake Cook Road, Algonquin
• PHONE: 224-333-0242
• INFORMATION: antiguabrunchandgrill.com