If you're looking for sports and a wide array of food, Offsides Sports Bar & Grill in Woodstock is great for a meal at any point of the day.
I took a trip out there for lunch recently and immediately was hooked on how large the menu was, as well as the variety of sports you could watch on their televisions. There also were games to play, including pool. It is the perfect place for sports fans to take someone along to watch the game or to relax.
The locals who were there were having long conversations with staff members, but that didn't stop me from being served promptly and attentively.
I started out with some chips and salsa ($6.95), which I'm picky about. The chips were warm and crisp, while the salsa had a good heat to it and was delicious.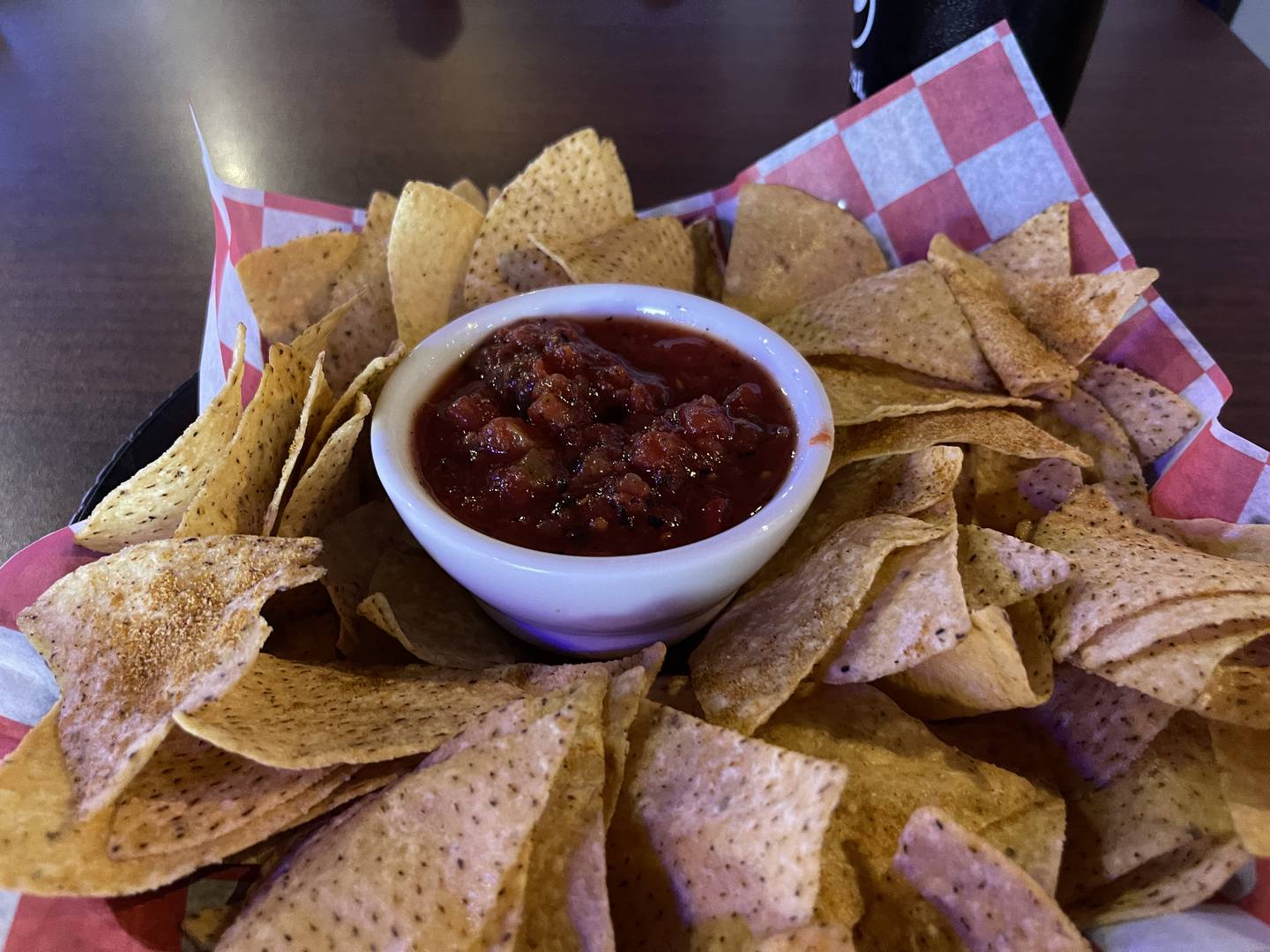 I moved on to my main course for the day: boneless wings with ranch dressing marinated in spicy barbecue sauce. I ordered six wings ($7.95) in a flavor match-up new to me. The wings were a little spicy, but the barbecue flavor made a nice combination.
I went there without a partner for lunch, so I ended up taking home another meal for supper later that night. I ordered a Philly Steak ($14.95) with a side of onion rings, which turned out to be a hearty and filling dinner.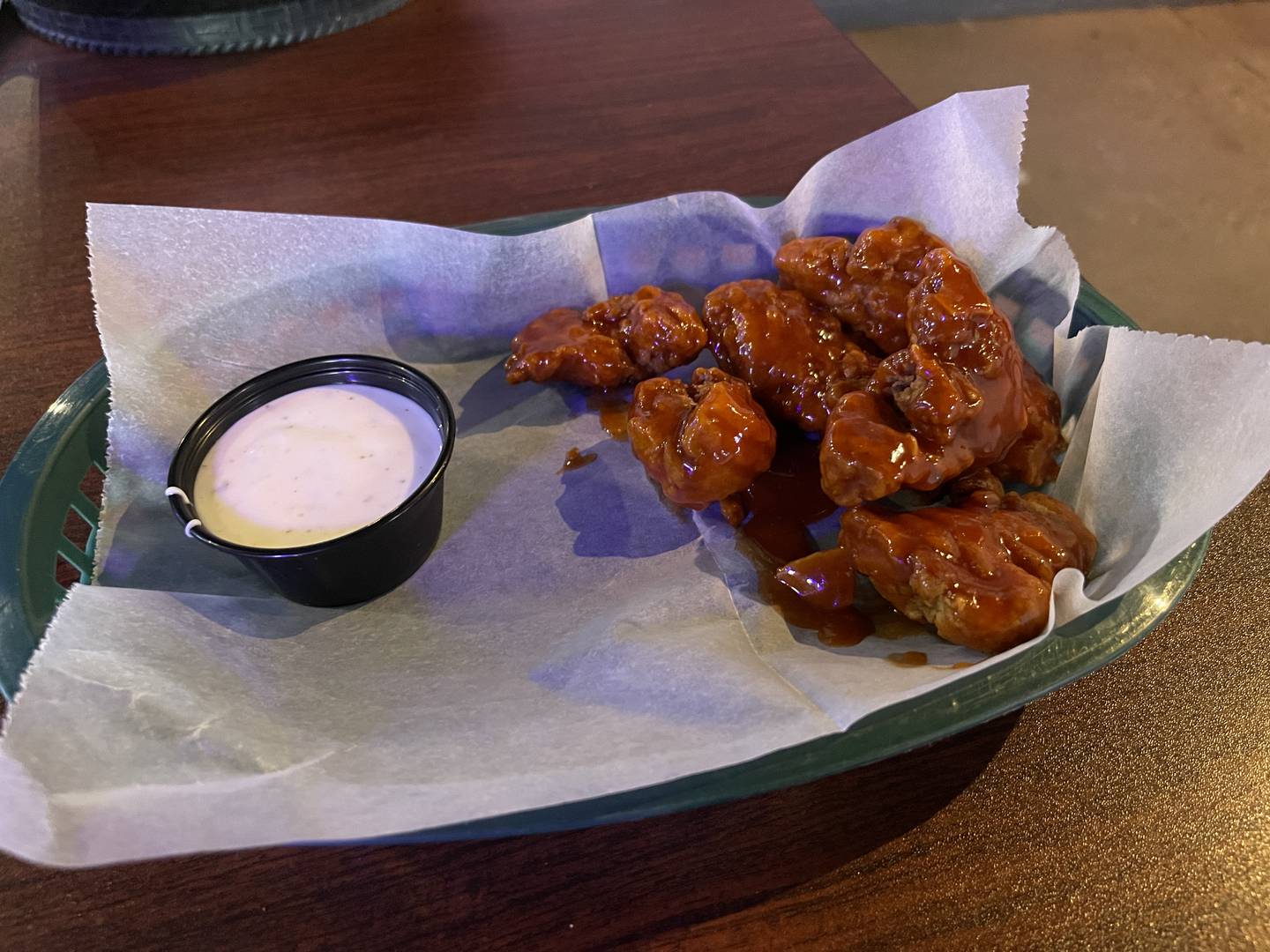 The cheesesteak was smothered in a combination of mozzarella and cheddar cheese, as well as green peppers and mushrooms. I'm not the biggest fan of mushrooms, but I found the ingredient complemented the sandwich well. The dish was a large portion, too.
The onion rings were tasty. You also can order onion rings as one of the "Kickoff" appetizers for $8.95.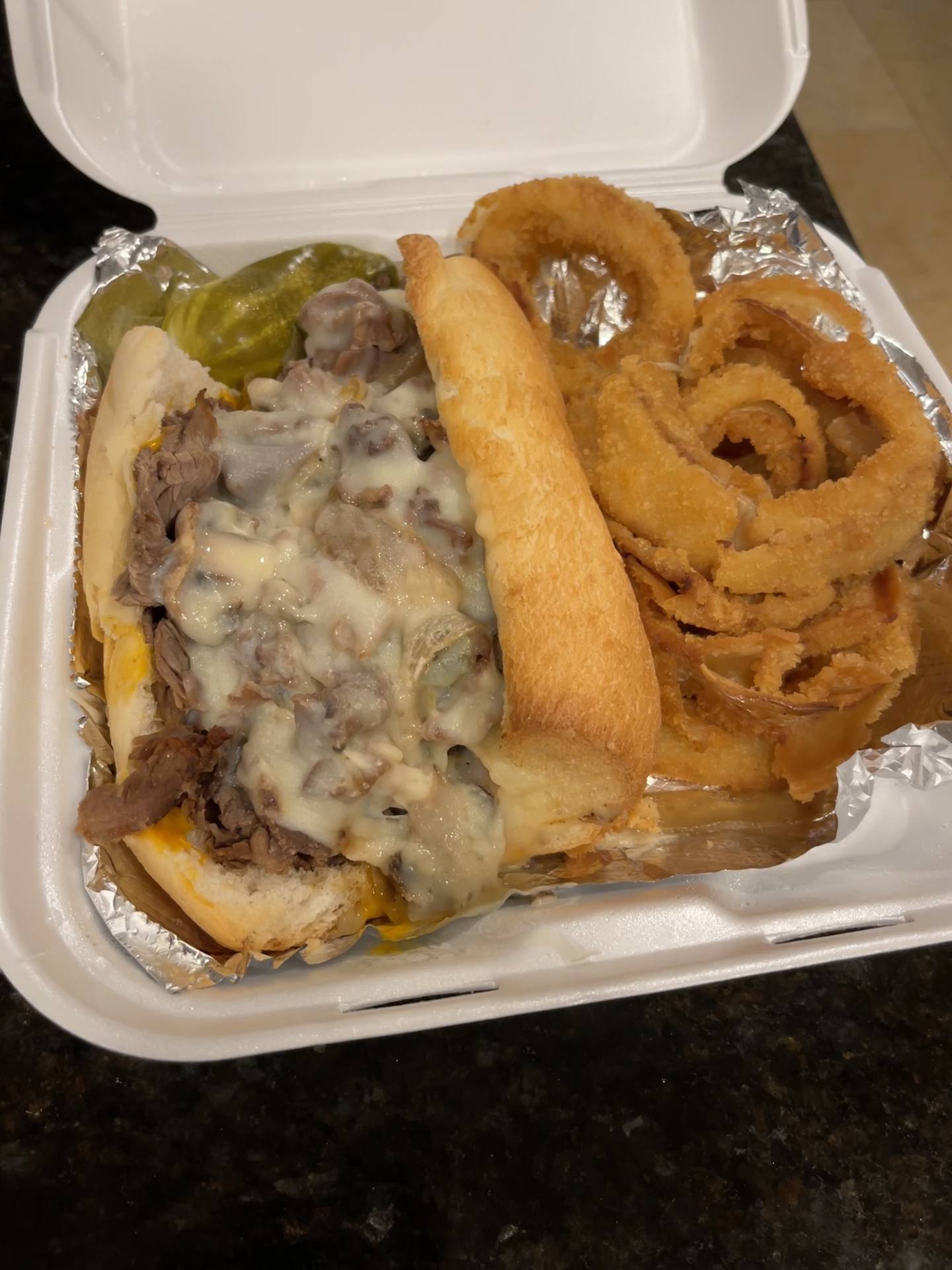 The Offsides menu is vast, and includes Taco Tuesdays that covers different dinners such as burritos ($12.95), quesadillas ($12.95), Impossible tacos, which feature Impossible plant-based meat ($12.95), and a chimichanga dinner ($13.95).
Fridays are for fish, which includes an all-you-can-eat choice of fried cod or Cajun catfish ($13.95). They serve grilled salmon ($16.95), as well as tropical tilapia ($12.95).
On Saturday, they showcase slow-cooked ribs ($16.95 for a half slab, and $21.95 for a full slab), as well as fried chicken ($12.95) and some desserts. You also can order nachos, build your own pizza, or stop in for the soup of the day. The kitchen is open until 10 p.m. Monday through Saturday, and 9 p.m. Sunday.
Whether you're looking for lunch or dinner, or just want to hang out with friends and grab some drinks, Offsides is an appealing choice. The atmosphere has a lot to offer, and the menu has something for everyone at this all-around versatile stop.
The Mystery Diner is a newsroom employee at the Northwest Herald. The diner's identity is not revealed to the restaurant staff before or during the meal. If the Mystery Diner cannot recommend the establishment, we will not publish a review.
Seeking reader suggestions: We welcome readers to share their recommendations of places they would like the Mystery Diner to visit. Email ideas to tips@nwherald.com.
IF YOU GO
WHAT: Offsides Sports Bar & Grill
WHERE: 680 S. Eastwood Drive, Woodstock
PHONE: 815-334-8700
INFORMATION: www.offsidesbar.com