1. Park Fest: The festival will run Friday through Sunday at City Park in Streator, featuring a carnival and craft vendors. The carnival will be open 5 to 10 p.m. Friday, noon to 10 p.m. Saturday and noon to 6 p.m. Sunday. Live music will be performed 5:30 p.m. Saturday by Minus 55 and 2 p.m. Sunday by the Illinois Valley Community College jazz band at Plumb Pavilion. There also will be activities, such as the Spongebob's Bubble Bash (10 to 11 a.m. Saturday), a dance party (11 a.m. Saturday) and Magic Mark (noon). A children's parade through City Park will be noon Saturday. Go to https://www.facebook.com/lightupstreator for more information on the festival.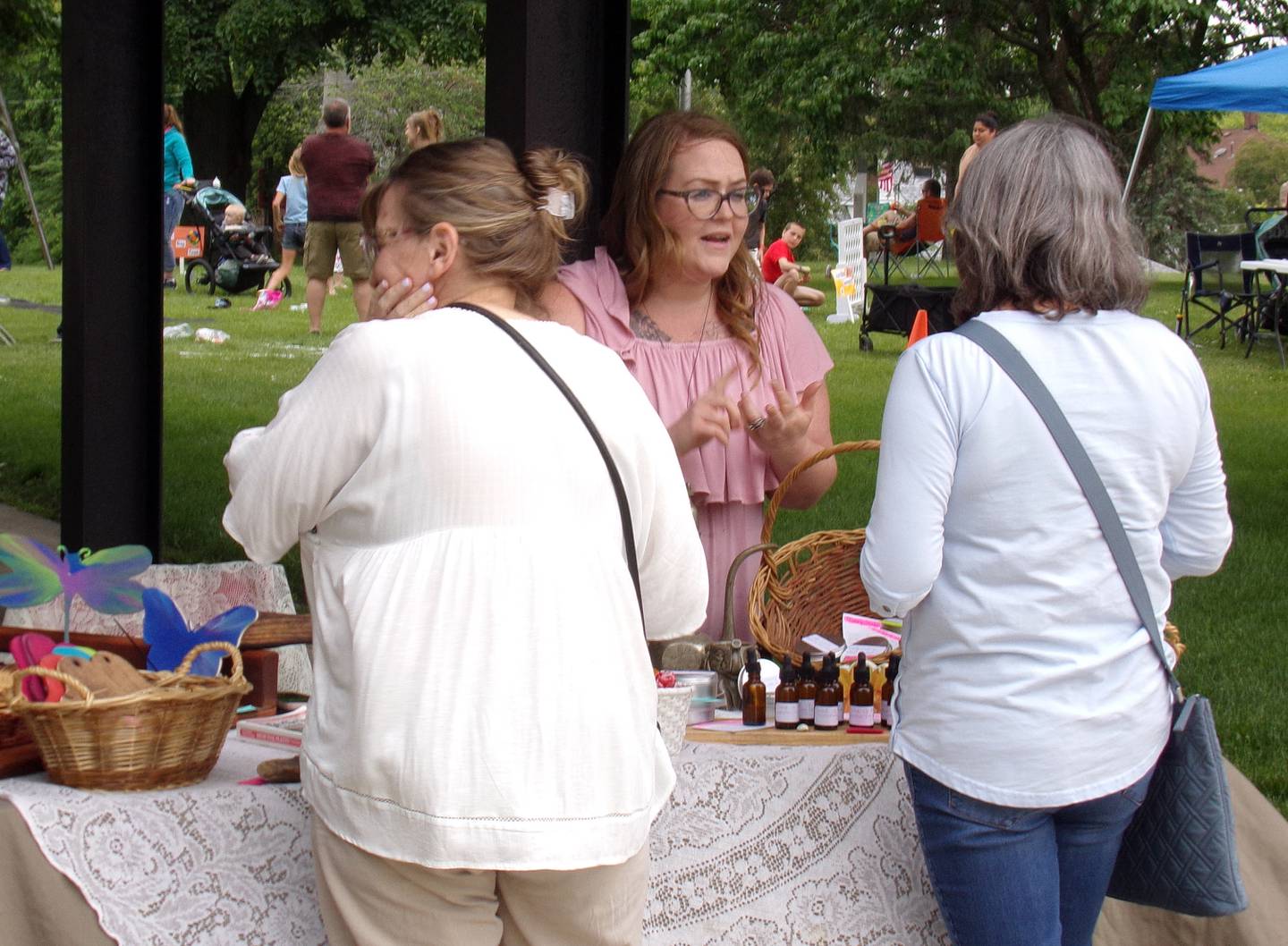 2. Music and Art Festival: The two-day festival will feature six bands at Pulaski Park in La Salle. Heartless, a Heart tribute band, will headline Saturday's performances at 9 p.m., they will be proceeded by Written Warning at 5 p.m. and 3 Day Weekend at 7 p.m. On Sunday, Abbynormal will headline the performances at 7 p.m., proceeded by Nutzy Mac at 5 p.m. and Harmony & Whiskey at 3 p.m. There also will be art vendors, food vendors, a beer tent and ax throwing. Admission is free. Search La Salle Music and Art Festival on Facebook for more information.
3. Sidewalk Chalkapalooza: Human Human will host the event from 9 a.m. to 1 p.m. Saturday at Soldiers and Sailors Park, 14 Park Ave. E in Princeton. A tentative rain date has been set for June 3. The purpose of the event is to create art and celebrate diversity while promoting equality and inclusion. The event will feature local artists, live music, face painting, bubbles, giant chalk-by-numbers community art with chalk and templates provided. For information, visit humanhuman.org.
4. Wild Bill Days: Join the Old West Regulators as they reenact the life and times of La Salle County native Wild Bill Hickok. Performances are 2 p.m. Saturday and Sunday in downtown Utica. Activities will run from noon to 5 p.m. Saturday and Sunday. There will be special La Salle County Historical Museum exhibits, live blacksmith demonstrations, among other family activities.
5. Live music on the Veranda: The summer music series kicks off 8 p.m. Friday with Jeff Manfredini, performing pop, rock, folk and country songs 1960s to present, and 8 p.m. Saturday with the Steve Sharp Band, performing classic rock hits, at the Starved Rock Lodge and Conference Center. The music series will feature live performances 8 to 11 p.m. Fridays and Saturdays throughout the summer. Go to https://www.facebook.com/starvedrocklodge for a full listing of acts.
Would you like your event featured in this weekly feature? The first step is submitting your events to The Times, NewsTribune or Bureau County Republican's community calendar at starvedrockcountry.com/local-events/ where they are then considered for inclusion in this feature.