SENECA – On Tuesday at Putnam County, Seneca freshman pitcher Tessa Krull was magnificent in the circle, allowing just two hits with eight strikeouts in a lopsided Tri-County Conference victory.
Krull was even more dominant against the Panthers on Thursday afternoon on her home field in Seneca, where she struck out the first nine batters she faced on her way to 12 punchouts on the day.
The right-hander also allowed only one hit while facing just 17 batters during a 10-0, five-inning walk-off victory as the Irish (10-1, 6-0 TCC) swept the two-game league series this week with Putnam County (6-5, 2-4 TCC).
Krull was in complete command mixing a variety of pitches that kept the Panthers off-balance once again as she improved her record in the circle to a perfect 7-0 while producing an awe-inspiring start to her prep career so far.
"My catcher [freshman Lexie Buis] did a great job behind the plate, and I just hit my spots when I needed too," Krull said. "All my pitches were working well even though I wasn't able to get the no-hitter. I was disappointed in that, but I definitely feel like it was my best pitching performance this season."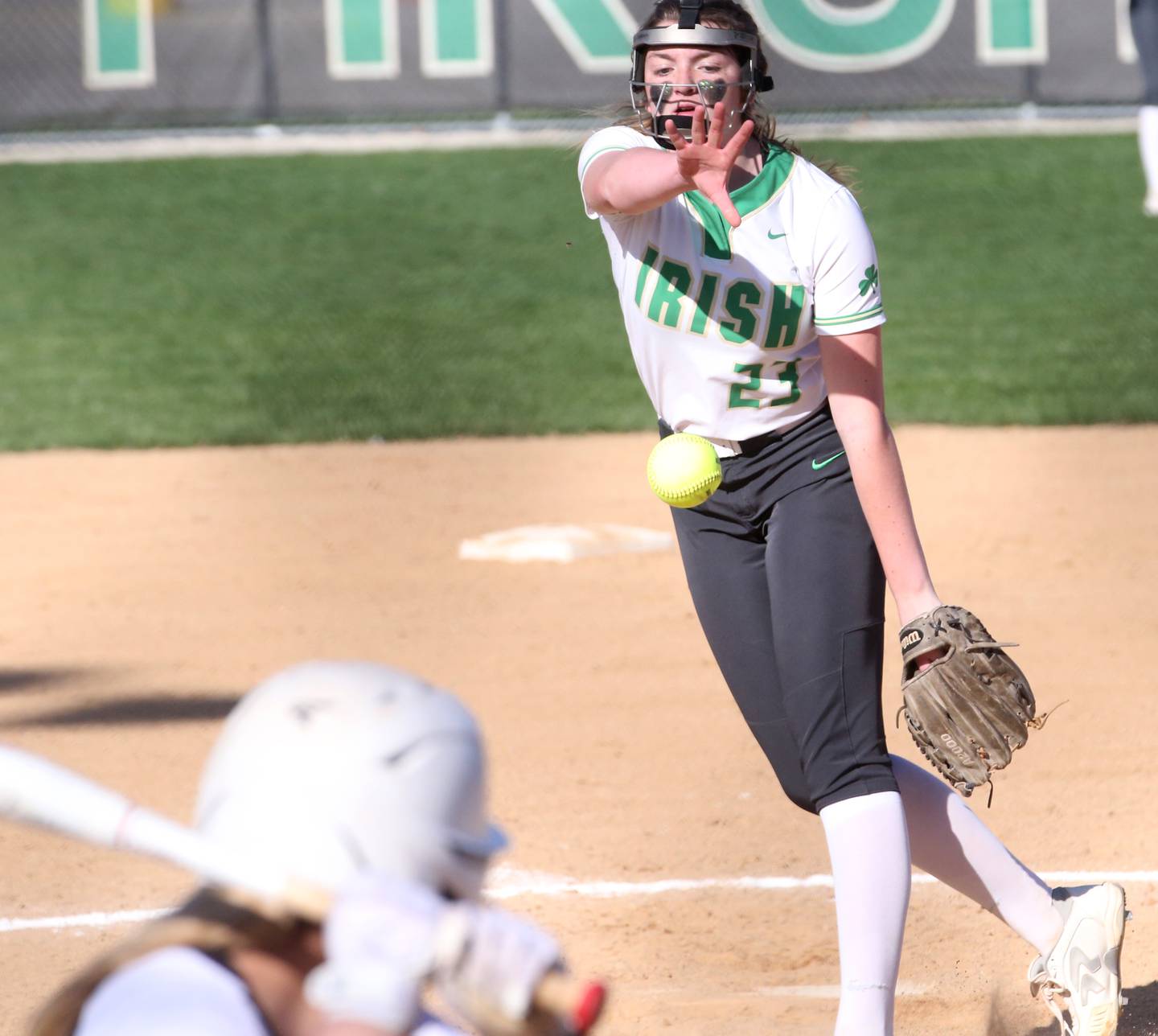 The Irish also belted three home runs with two outs in the bottom of the second inning that helped support Krull's tremendous effort in the circle.
"[Krull] really threw hard today, and despite giving up that one hit, she was in complete control of this ballgame," Seneca coach Brian Holman said. "I was also proud of our offensive approach, especially in the second inning, where we really came alive after two outs."
The Irish touched Panthers senior starting pitcher Kara Staley with two unearned runs in the bottom of the first frame.
With one out, junior Sam Vandevelde reached on an infield error. Sophomore Audry McNabb then was able to scamper to second behind Vandevelde reaching third on a second consecutive PC fielding miscue.
Freshman Cam Stecken followed by laying down a deftly placed run-scoring sacrifice bunt that plated Vandevelde before Buis started her stellar three-hit game with an RBI double down the line in left field that brought home McNabb to give Seneca a 2-0 lead after the first inning.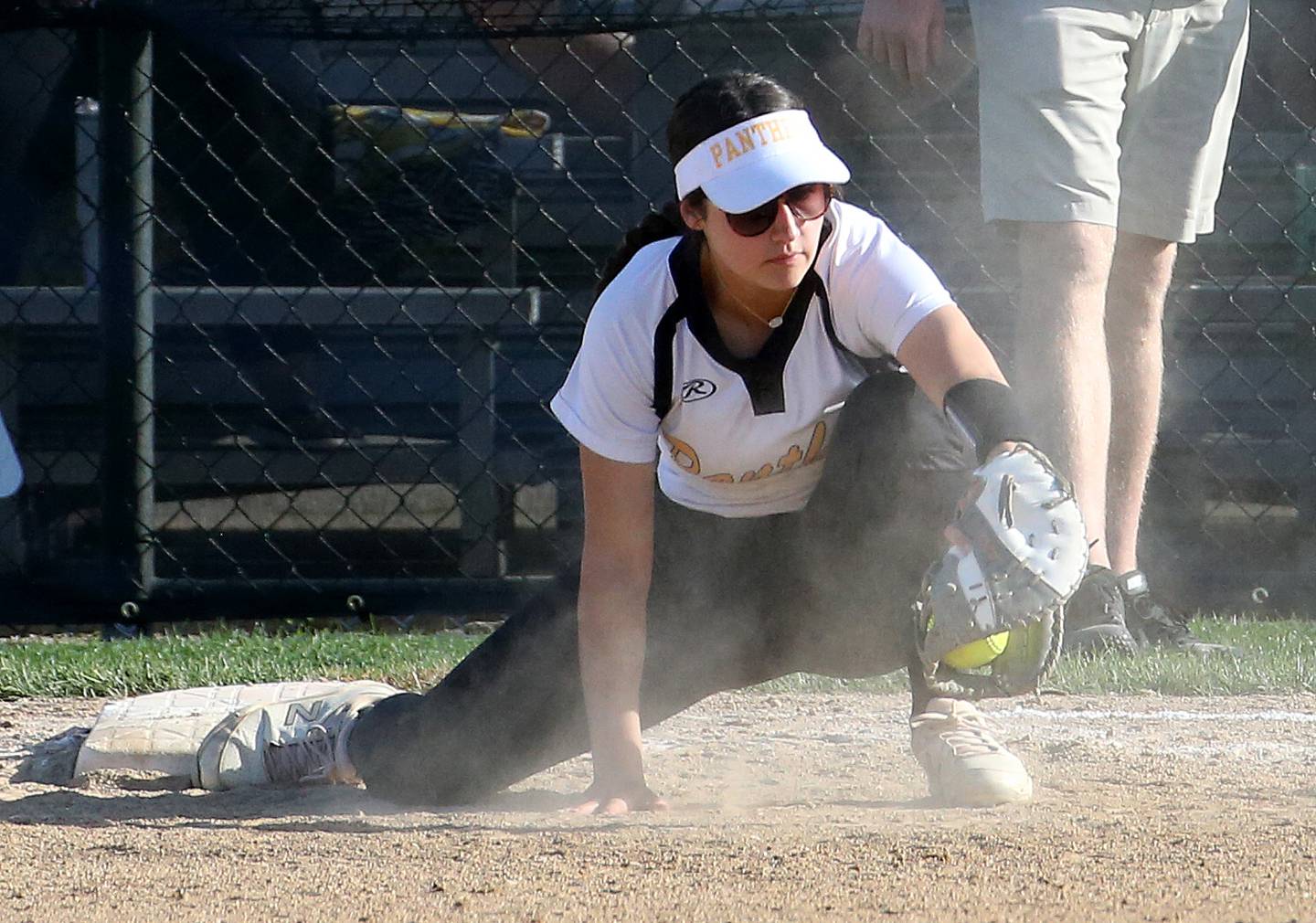 Then in the bottom of the second with two out and nobody on, the Irish power at the plate completely electrified the home crowd.
No. 9 senior batter Kennedy Hartwig (three hits) started the Irish onslaught of dingers with a blast to center at the base of the flag pole that put Seneca ahead 3-0. It was her first home run of the season.
"I honestly wasn't expecting to hit the ball so well on the first pitch I saw, and I thought [Holman] would yell at me for swinging at it," Hartwig laughed. "It worked out pretty well, and started a big rally."
Sophomore Alyssa Zellers (2B, 3B, 2 RBIs) followed with a double down the right-field line and scored on Vandevelde's second homer of the season that was deposited in almost the same spot as Hartwig's two batters earlier to put the Irish ahead 5-0.
"I was down in the count and trusted what I know thinking I had to get at least a run in," Vandevelde said. "I caught the pitch right where I wanted it."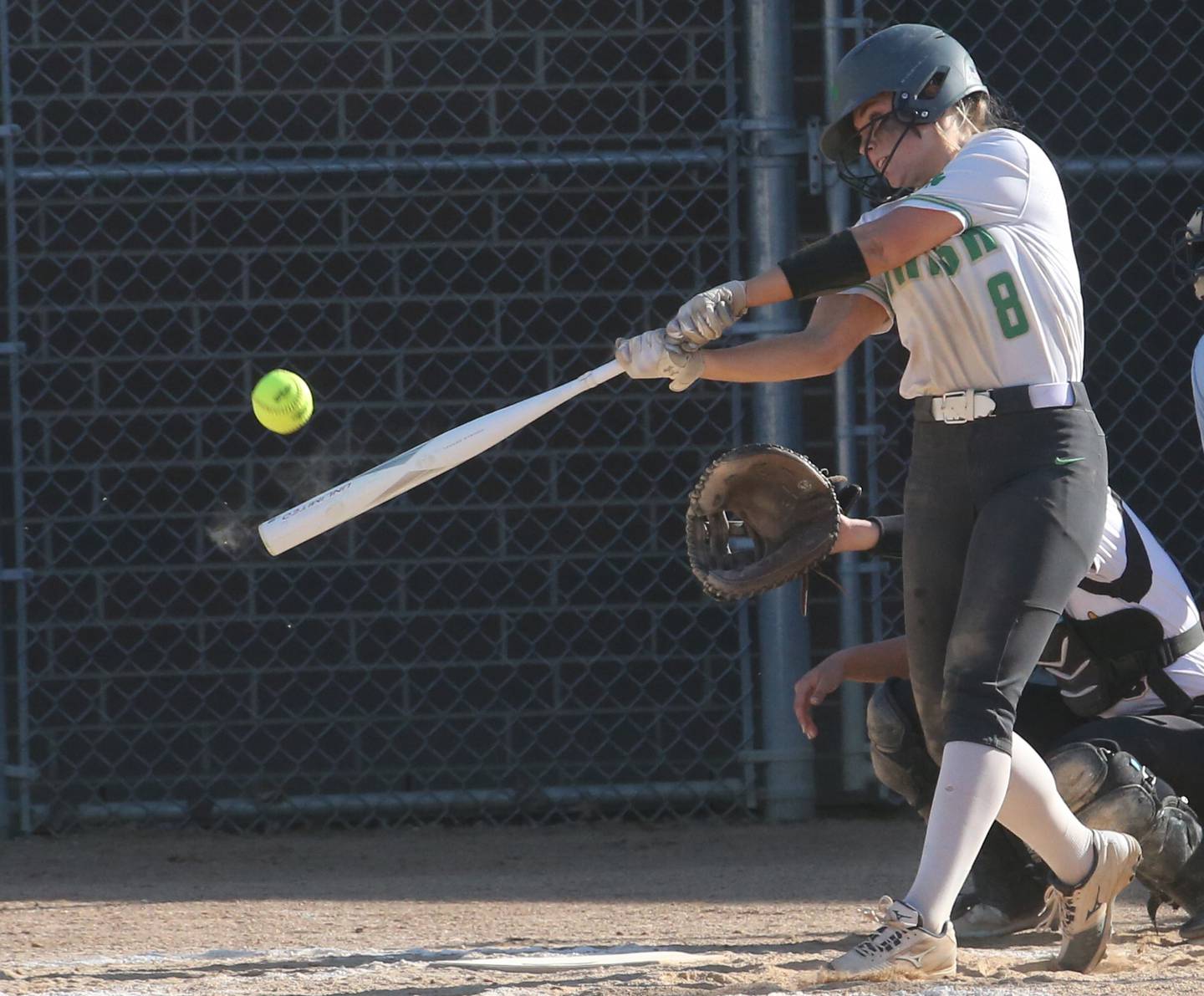 McNabb concluded the bevy of bombs with a prodigious solo shot off the top of the scoreboard in dead center for her fourth homer of the year that put Seneca in front 6-0 after two innings.
"I couldn't imagine I'd hit another one after the two before me, but I got it done on the first pitch I saw," McNabb said. "It felt so good to hit a ball that far."
After nine straight strikeouts, Krull surrendered her only hit to leadoff batter Gabby Doyle to open the top of the fourth inning.
"We saw [Krull] on Tuesday and kind of figured we'd see her again today," PC coach Adrianna Zeman said. "She threw hard again, and along with their big inning with all those homers, we just couldn't match that intensity."
Hartwig added an RBI single, Zellers ripped a two-run triple, and Vandevelde had a sacrifice fly in the bottom of the fifth that ended the contest in walk-off and run-rule fashion.
"I didn't think we could go 10-1 to start the season with such a young team," Holman said. "But now our schedule gets really tough with Wilmington, Newark, U-High and Marquette. So I guess we'll see what we're made of moving ahead."